CM Punk Lands MMA Commentating Deal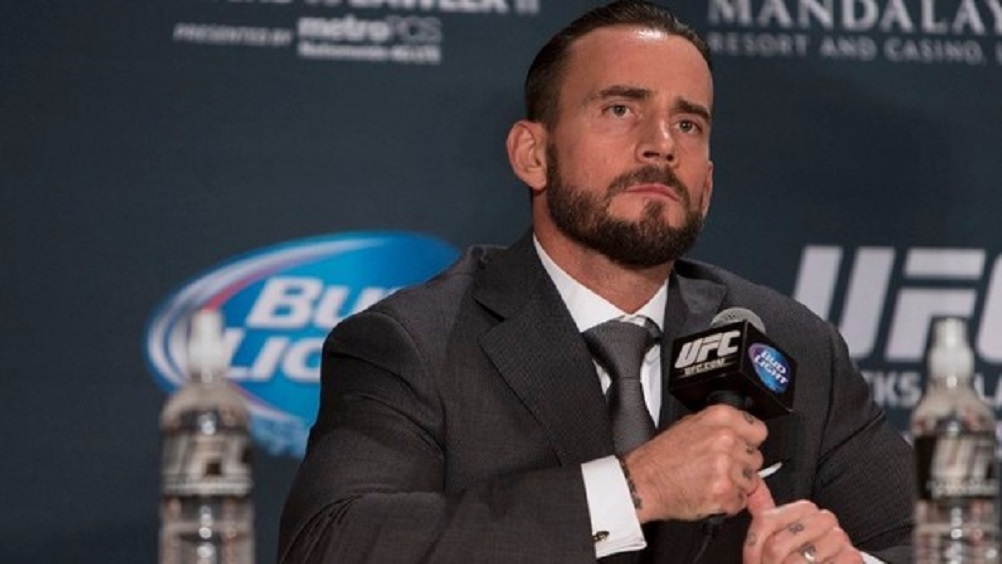 After stepping into the UFC's octagon for two fights that he found himself on the losing end of, the future of former WWE Champion CM Punk in the fight game has seemingly been left up in the air although he's still under contract with the UFC.
While Punk hasn't indicated if he would no longer pursue stepping into the cage himself, the next step in his MMA career has been announced as he has signed on with Cage Fury Fighting Championships as its newest commentator. Of course, WWE fans know that Punk has experience providing color commentary, filling the role for Monday Night RAW briefly in November 2009. He also is currently a host of the Netflix United States Ultimate Beastmaster series.
Punk's first evening on the mic will come on December 14th at CFFC 71 in Atlantic City, which is the promotion's first ever event to be streamed via UFC Fight Pass, issuing the following comments on his new venture:
"I can't wait for this opportunity to call the CFFC fights on UFC Fight Pass," Punk said. "CFFC has a long history of putting on exciting fights featuring some of the sport's up-and-coming athletes. This card is going to be a lot of fun, and I'm really excited to have the chance to be a part of it."
Quotes c/o WrestlingInc
EA's Take: Let's be real here…Punk shouldn't be getting back into that octagon. However, this is a spot in the MMA world where he can certainly shine. We all know he has the gift of gab and while maybe he lacks credibility given his professional fight record, he wouldn't be the first commentator at sports to suck at the game/sport he speaks about. I would argue that his ability to speak is what really began to get him noticed initially by a wider base of fans during his WWE tenure. If you remember, he was always the great worker with an underground swell of fans, but everything really started to change for him after that short stint on commentary for RAW.
Continue following TheChairshot for all the latest skull smashing opinion, news, reviews and so much more! @theCHAIRSHOTcom on Twitter
Always #UseYourHead
WWE News: Highlights From Today's NXT TakeOver: Phoenix Call With Triple H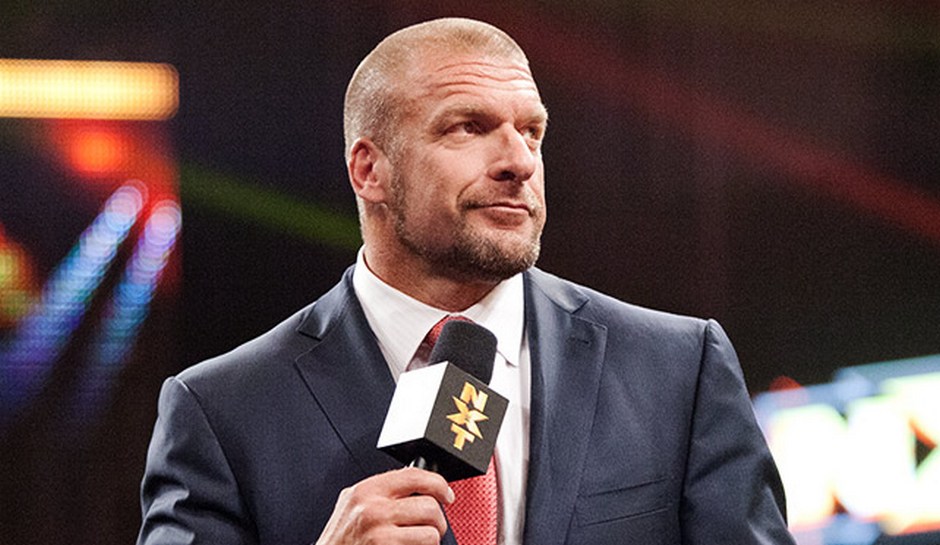 Triple H took part in a conference call today for NXT TakeOver!
Just a few days away now from NXT TakeOver: Phoenix this Saturday night, WWE's Executive Vice President of Talent, Live Events and Creative Triple H took part in a conference call today.
'The Cerebral Assassin' would field questions ranging from the launch of All Elite Wrestling, to his current injury status and much more. Here are the highlights:
The first question was regarding a recent tweet from The Velveteen Dream where he stated he would no longer appear for NXT. Triple H says he hasn't spoken to Dream yet, but he's one of their talents who is really good at creating buzz for himself, then addressed how they're still trying to find which lines on social media they can cross and which ones they can not.
With regards to All Elite Wrestling, 'The Game' stated that it's something they will be keeping an eye on as they compete against every form of entertainment.
Hunter spoke about Lars Sullivan, saying there's always stories and speculation, but Lars is "in a good place" and "nothing's changed".
HHH discusses the development of talents in NXT like War Raiders, Matt Riddle and Bianca Belair, pointing out how they're all growing. He then brings up Punishment Martinez as an example of someone who is going to be on the rise as well.
As for his recovery from a torn pec, Triple H says everything is going well while also revealing that he is finished with rehab and was just cleared to begin training again.
Hunter is asked about how many NXT UK TakeOvers we could see this year, but explains that it's still a work in progress of trying to see where things fit together and is unsure of the exact number. As for more Performance Centers popping up in the near future, 'The Cerebral Assassin' expects "a few in the next couple of years".
Trips would be asked about the recent matches between Andrade and Rey Mysterio, which he is "thrilled" about and still believes Andrade has a bright future after initially struggling a little bit due to the language barrier.
Regarding The Rock's daughter Simone Johnson training at the Peformance Center, Hunter says they would have to ask The Rock, but he does know she has a love for the business and he expects we will see a lot more of her.
As for any more NXT Superstars moving to RAW or SmackDown Live after WrestleMania, Triple H would merely state that it's a work in progress and if it's needed, it will take place. Additionally, the final question was also regarding call-ups to which Trips would reply that anybody can be called up at anytime, even from NXT UK, as long as they're ready for it because there are talents who still need work in other areas despite what comes across on television.
Highlights c/o PWInsider
ROH News: Nature Of Chris Sabin's Knee Injury Revealed, How Much Time He'll Miss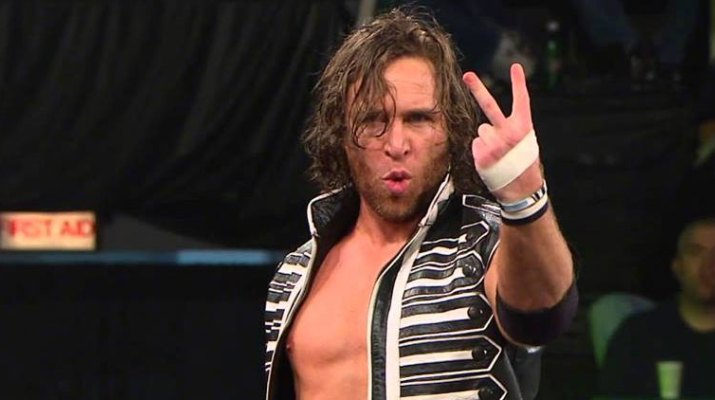 Chris Sabin has provided an update on his knee injury!
As was previously noted, Ring Of Honor's roster took a couple of blows at their last shows on January 13th and 14th, as both Chris Sabin and Flip Gordon suffered knee injuries at Saturday Night At Center Stage and Honor Reigns Supreme respectively (see the initial story here).
While we got an update on Flip's status yesterday, as it was revealed that he's dealing with a complete MCL tear, but should be able to return in time for the G1 Supercard event at Madison Square Garden in April (check that out here). However, we had yet to hear anything about Sabin's injury, that is until today.
The former Motor City Machine Guns member took to Twitter this morning, revealing that he has suffered an ACL tear:
Complete ACL tear. 8 – 12 months.

— Constellation Chris Sabin (@SuperChrisSabin) January 23, 2019
This is now the third time in his career that Sabin has needed surgery to fix a torn ACL, previously suffering from the injury in 2011 and 2012 during his tenure with TNA/IMPACT Wrestling.