The Good, Bad, and Ugly: WWE Raw (11/26/18)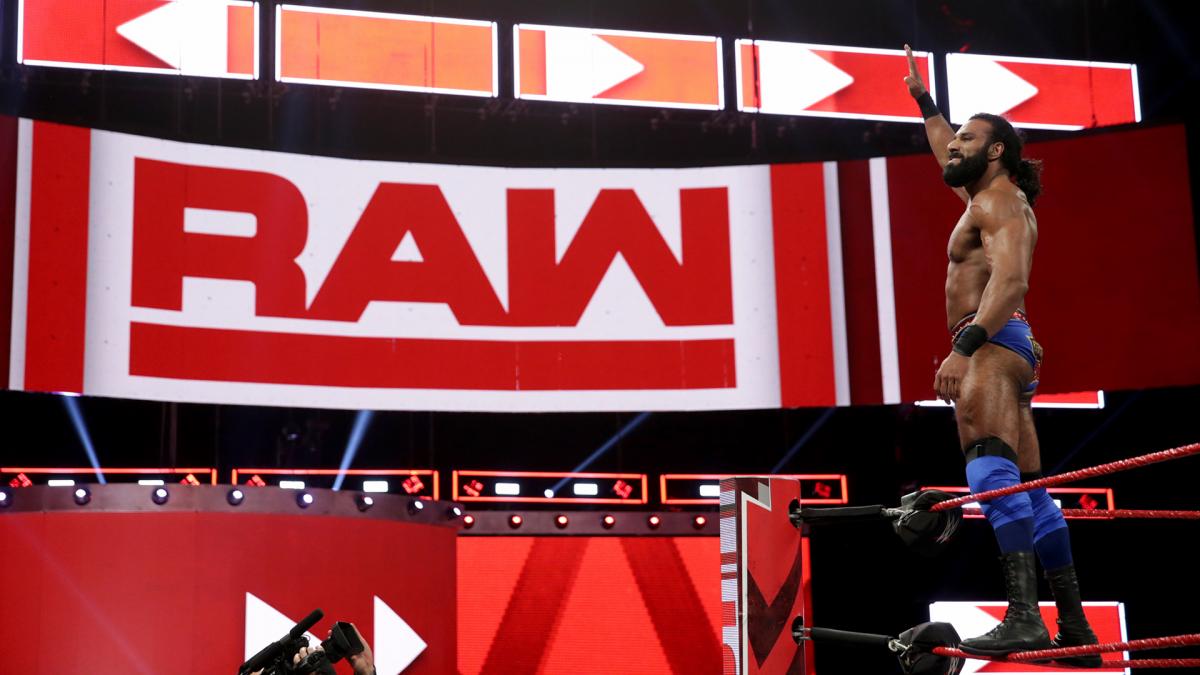 What did Bobby Fernandes think of WWE Monday Night Raw? Find our in this edition of The Good, Bad, and Ugly!
Coming off of one of the worst events I have seen in recent time, here we are on Monday Night Raw.  The roster is riddled with injuries but carries on as always.  Last week, dare I say, we had ourselves a Good Show overall.  Can Raw continue to stay on our Good Side this week?
The Good
Opening Segment
"The General Manager Elect" Baron Corbin getting booed is a great way to start.  We have Corbin, Drew McIntyre, Bobby Lashley and Lashley's Manager, Lio Rush.  Baron Corbin is significantly overrated if WWE thinks this is Good.  However he is really hated and has a ton of heat with the Raw crowd at all times.  Drew McIntyre on the other hand is getting better by the second.  We have some recapping of Braun Strowman's injury which no doubt was just to get the crowd upset and get a reaction.  It worked, we have a loud audience for the show.  Braun Strowman may not be the most popular backstage, but he is unquestionably a Big Fan Favorite!  Whenever he returns it will be magic.  Lashley is a fantastic heel, but for the love of God, keep him off of the microphone!  Then, Boom!  Elias saves the day! I really like Elias an an Anti-Heel.  He is a great instigator, and doing it to the heels makes it so much better.     The very best part is Elias himself really hasn't changed.  He is a bit like Stone Cold Steve Austin, in that sense.  The writers and the crowd flipped him to his new role naturally, he himself hasn't changed.  This actually was a Good concise opening.
Bobby Lashley w/ Lio Rush (Drew McIntyre and Baron Corbin) vs. Elias
Bobby Lashley's aggressive, unstoppable gimmick is great for him.  Just looking at him, he is a super athlete.  Completely impressive unless on the mic, which is why they hooked him with Lio Rush.  Lio Rush drives me insane, but is talented both in the ring and on the mic.  Elias really put Lashley over early on.  Elias has a Wild West style, high intensity move set.  It's unique and fun.  Lashley was on the offensive most of the fight. But after a picture perfect elbow drop off the top, Elias had the pin, until Lio Rush interfered and got Lashley DQ'd.   The match was then made into a No DQ by Corbin. We got a little ridiculous at this point, as Elias predictably got jumped. Drew McIntyre and Lashley devastated him.  Bobby Lashley Wins!  This was a Good match, nothing special but I enjoyed it.  The crowd was into it, and the story was projected well.  Good Start but who wants to Walk with Elias?
Intercontinental Championship Open Challenge:  Seth Rollins (c) vs. Dolph Ziggler
I am a fan of the new attitude of Dean Ambrose.  He wears it well.  I am also a big fan of open challenges.  It is a long and Good tradition.  I'm always excited to see if we will be surprised.  The crowd gave it up for the Architect for "Monday Night Rollins".  A great welcome for the Intercontinental Champion.  I was a little disappointed that Dolph Ziggler was the guy.  I like him but I just appreciate a more random choice for an open challenge.  Having said that, we have two of the best out here about to throw down for the IC Strap.  I liked their pace, and saw some Good technical wrestling.  They kept me interested and definitely were entertaining overall. Ziggler controlled the match for the most part, wearing down the Champion.  They did an excellent job telling a story tonight.  Ziggler wearing Rollins down.
Even with the constant commercial interruptions during Raw, the momentum was not broken.  Rollins follows with a high energy rally.  After a missed frog splash by Rollins and a Famouser by Ziggler, and a few close calls we almost had a new Champion multiple times.  Rollins then misses the Stomp twice and Ziggler hit a Zig-Zag for a two count.  Ziggler tuning up the band, decided to taunt Rollins and nearly gets pinned, following up with a DDT.  Ziggler goes to the top rope, Rollins runs up and hits a Superplex into a Falcon Arrow for the Victory and Retains his title in the match of the night!
The Bad
Lucha House Party vs. The Revival (Lucha House Rules 3 on 2 Handicap Match)
In the ring The Revival is fantastic.  Old school, tough, and entertaining.  On the mic, not so much, then again there are much worse.  They fall a little flat.  This was a quick contest.  The Revival looked sharp showcasing some great moves.  Then in the blink of an eye LHP brought down the house, with their highflying showcase for the pin and victory.  To be honest, they didn't do anything wrong here on the surface.  I just think it's Bad to bury The Revival.  They have a ton of potential and this isn't the way to enhance them.  Although, it could be worse.  We could not see them at all.
Ember Moon w/ Curt Hawkins vs. Alicia Fox w/ Jinder Mahal w/ The Singh Brothers
Ember Moon is a great talent.  She is so unique and shines in the ring.  Alicia Fox I'm not so keen on, but like most Superstars it matters who she is working.  I came into this hoping we would see something Good.  This is a preview to the Mixed Tag Team Match tourney tomorrow night.  This was quick, Ember Moon came back from some limited offense by Fox and hit the Eclipse for the Win!  We were then hit with the No Way Jose Conga line setting up the next match.  This was a joke of a match really.  It was so short, and almost pointless.  Not Ugly at all, but Bad enough for Raw.
No Way Jose vs. Jinder Mahal w/ The Singh Brothers
I like the booking of this match.  It was a bit random, and surprising to me.  This match was nowhere near perfect.  I did like certain aspects, but there were a lot of miscues and a few awkward moments.  It just really wasn't Good.  Jinder Mahal wins clean!
The Ugly
Nia Jax w/ Tamina Snuka Segment
Nia Jax is so hated right now.  She is probably getting death threats at this point.  Everyone loves Becky Lynch.  Nia Jax really tried here, but she is horrible on the mic.  She really cheese balled the hell out of her segment.  Of course Ronda Rousey had enough and interrupted.  The fans were more than pleased.  Looks like Rousey is back in the fans good graces especially against Nia Jax.  Even with Rousey involved and the fans into it.  After a challenge was dropped by Rousey, Nia Jax declined which made no sense at all.  Natalya runs down to back up her friend only to be beaten out of nowhere by the Riott Squad.  Rousey for the save on Natalya.  This Promo was a bit too Ugly for me.  Although bravo for having Tamina do absolutely nothing.
Raw Tag Team Championships:  AOP w/ Drake Maverick (c) vs. Bobby Roode and Chad Gable
I have been pretty hard on AOP and Drake Maverick.  I just don't think they are good, let alone the right call for the Raw belts.  I don't see what the great minds at WWE see at all with these two.  There are better, bigger and more physical.  They are not special, but what do I know. Bobby Roode on the other hand, is an incredibly wasted talent.  He should be doing Championship title runs and being in the major segments.  It is bonkers that he is doing what he is doing right now.  I mean no disrespect to Gable, but Roode belongs somewhere higher.  The action was okay.  Guess what, AOP does power moves sloppily.  It was really stupid heat with the Bobby Roode robe crap, during a Tag Title Match.  This match besides Bobby Roode was a real "pisser".  AOP retains.
Alexa Bliss' Open Forum w/ Bayley and Sasha Banks
I love the Goddess, she is always a plus.  However, this is a totally stupid segment.  I don't understand at all.  I would much rather have had a tag match with Bayley and The Boss than this.  I guess I don't appreciate waste.  This was just awful.  Then for no reason at all, except to be as bad as possible, Alicia Fox, Dana Brooke and Mickie James came out and jumped them only to be beat down by Sasha and Bayley.  This was an absurd waste of time.
Baron Corbin vs. Finn Balor
Baron Corbin is such a waste of time.  Again, I don't see the point.  Finn Balor is incredible and can work with anyone.  Why Corbin?  This was a horrible Main Event.  Corbin's gear or lack of it is horrendous, and getting all of the offense he had is crazy.  After the longest waste of time ever, Balor finally fought back.  As usual he looked sharp in the ring.  However this was short lived due to a Deep Six and a near fall.  Balor then came back again.  Only to have Baron Corbin make it a Handicap Match out of nowhere with Drew McIntyre.  Balor went ballistic fighting momentarily until McIntyre got the upper hand.     McIntyre gets the Win after nearly kicking Finn's head off with a Claymore Kick.  Bobby Lashley then came down to clean up, adding more damage to Finn Balor.  This was just the cherry on top of waste, which capped off the night accordingly.
Final Count
Good – 3
Bad – 3
Ugly – 4
Overall:  Ugly
This wasn't Raw's best.  We had a few bright spots, Rollins and Ziggler killed it out there, but overall this was a pretty bad show.  I really hate when talent is wasted, and this show had a ton of waste.  I really hope they can pull the nose up and get back on track.   I believe SmackDown can and will do a lot better, and hope to have a Good report for you.
What was your assessment of Raw this week?
Let us know on social media @theCHAIRSHOTcom and always remember to use the hashtag #UseYourHead!
King's WrestleMania Rewind: Charlotte Flair vs. Asuka from WrestleMania 34
Chris king is back with one of the most underrated matches in WrestleMania history–Charlotte Flair vs. Asuka!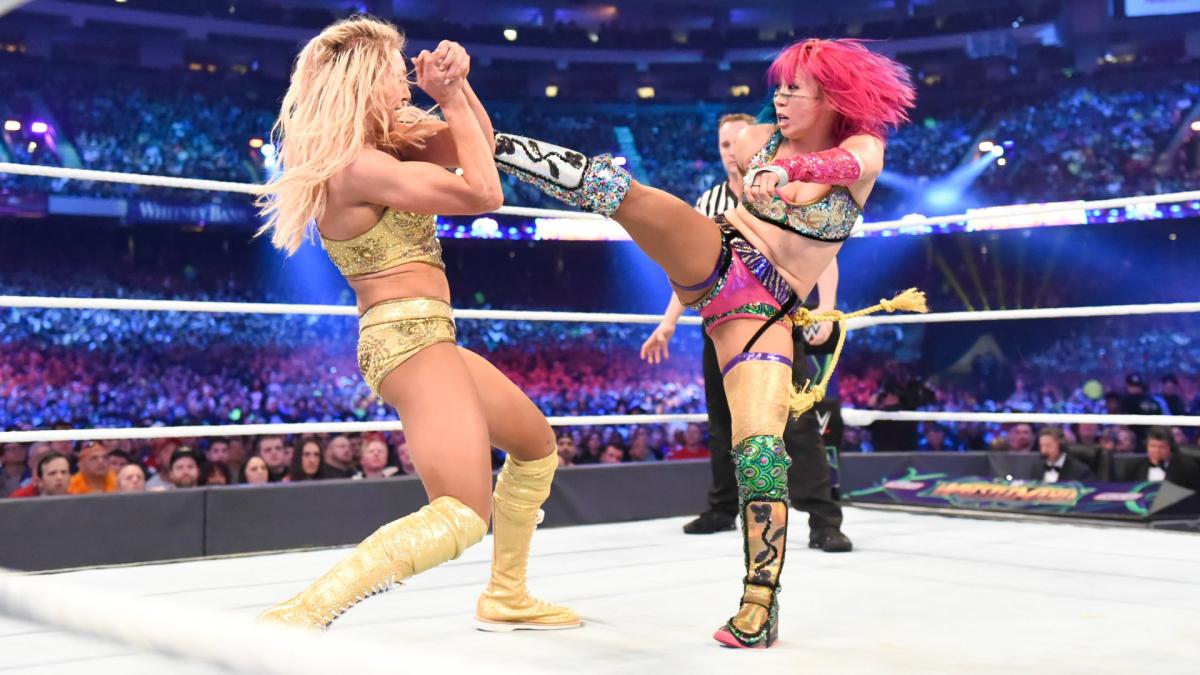 Chris king is back with one of the most underrated matches in WrestleMania history–Charlotte Flair vs. Asuka!
We look back at Charlotte Flair vs. Asuka at WWE WrestleMania 34. 'The Empress of Tomorrow' put her unprecedented and historic undefeated streak of 914 days on the line against 'The Queen's' SmackDown Women's Championship.
For years, this was considered a dream match while Asuka dominated the roster in NXT, while Flair won numerous championships on the main roster on both Raw and SmackDown. The Empress made her long-awaited debut on the September 11th episode of Raw and began to tear through the competition.
Asuka outlasted all twenty-nine other women in the historic first-ever Women's Royal Rumble match to challenge for the title of her choosing. At Fastlane, she made her choice.
The WWE Universe was so excited for this match myself included. Both superstars delivered a fantastic performance on the Grandest Stage of Them All executing counter after counter. Asuka showed off some nasty-looking kicks to her opponent, and Flair hit a thunderous Spanish Fly off the top rope. Flair was seconds away from defeat at the hands of The Empress but she locked in Figure Eight and Asuka was forced to tap out.
I can't even begin to explain how shocked I was at this outcome, as nearly everyone expected The Empress to continue her undefeated streak and walk away with the women's title. This controversial decision was the downfall of Asuka's momentum. She would ultimately win the SmackDown Women's Championship at the 2018 TLC pay-per-view in the triple-threat ladder match.
Fast forward to this year when Asuka has recently returned with her Japanese-inspired persona Kana. Kana is dangerous and ruthless and is heading into a championship with Bianca Belair at WrestleMania 39. The Empress has regained all her momentum and is highly favored to walk away with the Raw Women's Championship. Let's hope that Asuka and Belair can tear the house down and deliver an A+ grade match both women are fully capable of.
King: Dominik Mysterio Needs To Do This At WrestleMania
Chris King is here with what WWE should do with Dominik Mysterio at WrestleMania in his long-awaited match against his father Rey Mysterio Jr.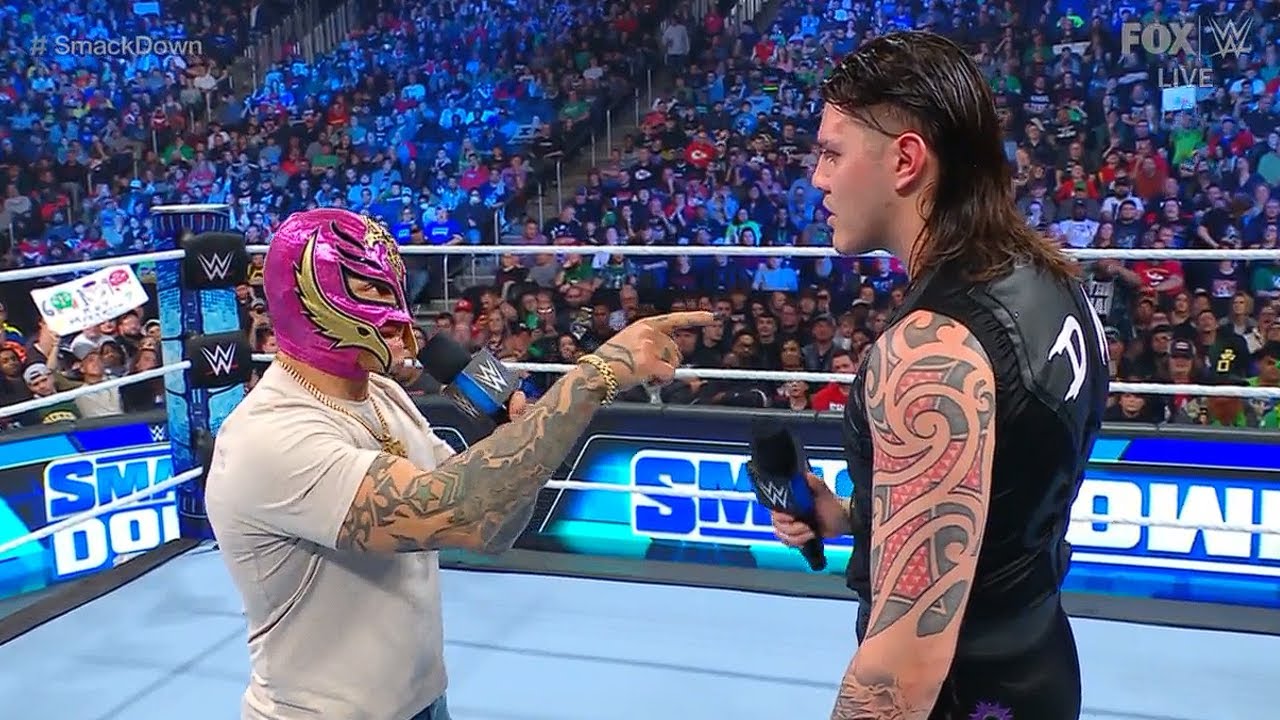 Chris King is here with what WWE should do with Dominik Mysterio at WrestleMania in his long-awaited match against his father Rey Mysterio Jr. 
On this week's episode of Friday Night SmackDown, Rey Mysterio finally snapped and beat some sense into his disrespectful punk-ass kid Dominik. The member of the Judgement Day came out to push his father again for a match on the Grandest Stage of Them All, this time with his mother and sister at ringside. The ungrateful punk told his mom to "Shut Up," as a father even I wanted to jump through the screen and whoop his ass.
Back in October of last year, Mysterio made the emotional decision to possibly quit the company but, instead, Triple H persuaded the Lucha libre superstar to move over to SmackDown to avoid his son. This came after Dominik shockingly turned on his father at Clash at the Castle. Mysterio did everything he could to refuse his despicable son's challenge for Mania but, a man can only be pushed so far. Mysterio will be inducted into the 2023 WWE Hall of Fame and I expect Dominik to embarrass his father during his speech to further this personal feud.
Yes, the WWE Universe hates Dominik and wants to see him get the ever-loving crap kicked out of him but, this feud is missing a special ingredient to capitalize on the biggest heat possible. Throughout this feud, Dominik has made mention of the legendary Eddie Guerrero on several occasions going back to the "iconic" 2005 feud.
I know WWE might not want to go this route but, Dominik MUST come out to Eddie Guerrero's theme at Mania. The disrespectful punk needs to come out in a lowrider to garner nuclear heat. It doesn't matter if The Judgement Day comes out and causes interference for Dominik to get the win, all that matters is that both superstars get the biggest payoff of this nearly year-long feud. Just imagine the Roman Reigns heat after he defeated The Undertaker and multiply that by ten. Dominik portrays the perfect heel and he truly is the missing ingredient that The Judgement Day needed to grow and evolve into a top faction.