Greg DeMarco Show: Who Booked This SH*T? The Real Question Is HOW!
Greg & Patrick discuss wrestling's most important topics in the greatest way possible on the Greg DeMarco Show. You love it! This week the best friends discuss the booking process and why so many internet fans are frustrated by it–but why that may never change.
Song Of The Week
Who Booked This Shit? (But more importantly…HOW?)
Why is this conversation taking place?
The million-dollar question: How does booking work?
What does it mean for the internet fan?
3-Minute Warning
What do we see in Becky Lynch?
It's the Best 55 Minutes In Wrestling (and more!) as Greg & Patrick continue the mission of helping you enjoy wrestling more!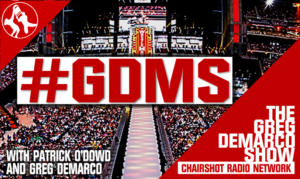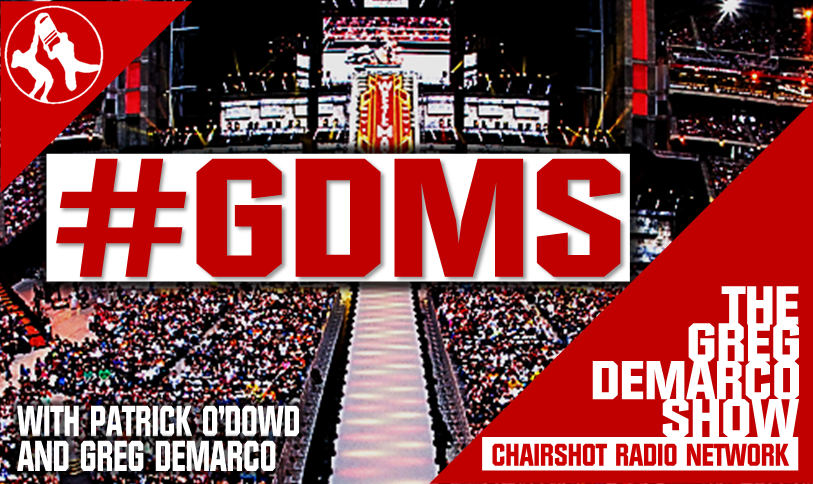 The Greg DeMarco Show with Patrick O'Dowd and Greg DeMarco is presented live every Tuesday and is available anytime, all the time, on-demand at TheChairshot.com.
The Chairshot: Always Use Your Head
Podmania 98: Impact Wrestling 01/18/19 Review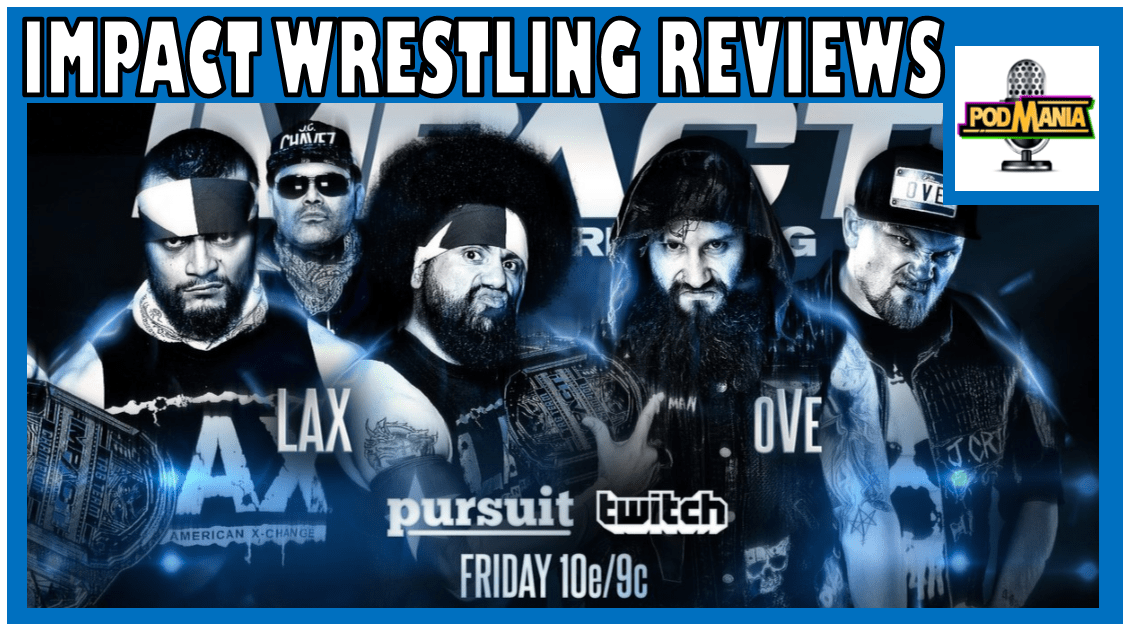 Rob and Garth look back at the final Impact Wrestling episode to emanate from The Asylum in Nashville.

This week, the lads look at a very grumpy Brian Cage, Eli Drake on commentary, evaporating wrestlers, unwise parting words the most anti-climatic Talent Search in living memory and actual attempted murder!
All this and more on this week's episode of the PodMania Podcast!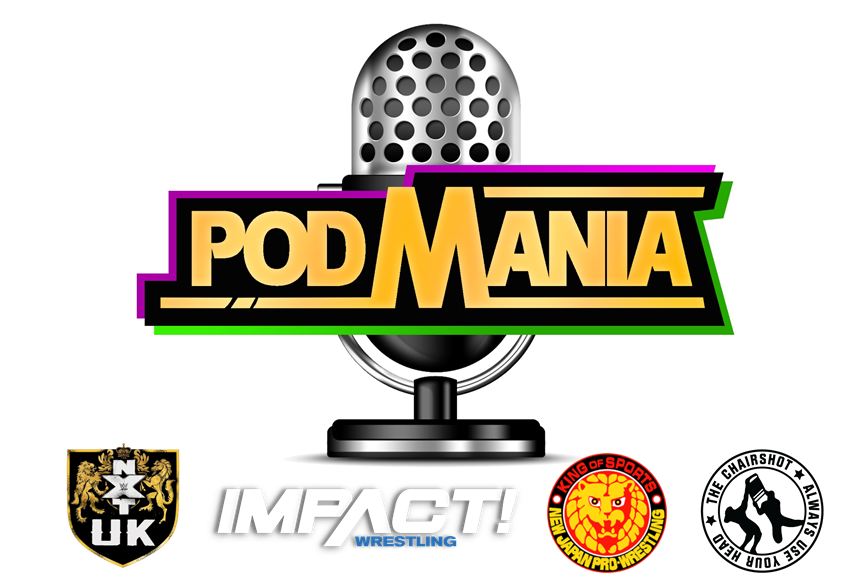 Follow Rob here; https://www.twitter.com/REALRobGoodwin
Follow Garth here; https://www.twitter.com/drumerjaxon
Follow Chris here; https://www.twitter.com/younglioncxt
Follow PODMANIA here!
Website: https://www.podmania.co.uk
Twitter: https://www.twitter.com/podmania
Facebook: https://www.facebook.com/podmaniaprowrestlingpodcasts
YouTube: https://www.youtube.com/c/therealpodmania
Worked Over: 2019 WWE Royal Rumble Should Win & Will Win!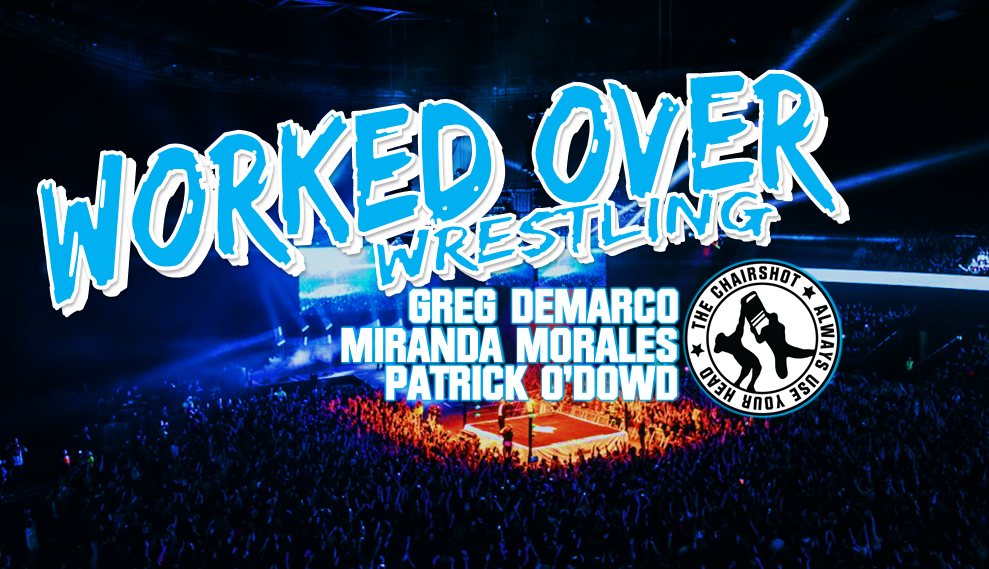 Miranda, Patrick, and Greg make their Royal Rumble picks and share Denise's on Worked Over Wrestling!
This week the true Trios Champions of Pro Wrestling Podcasting–Greg DeMarco, Patrick O'Dowd, and Miranda Morales–discuss one of the biggest topics in wrestling today:
Who emerges victorious at the 2019 WWE Royal Rumble!
The 2019 Prediction Competition kicks off and it's Greg & Patrick vs. Miranda & Denise Salcedo in a Battle Of The Sexes. Who will start 2019 off with a win?
Plus they play Worked Over Match Game, Baron Corbin Sucks, Theme Song Of The Week, the world famous 3 Minute Warning, and more!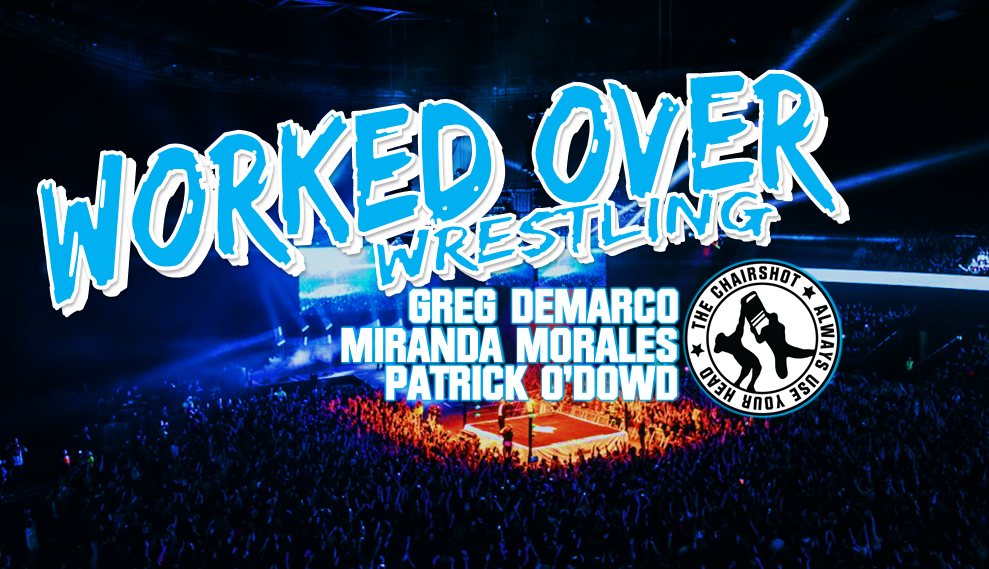 Worked Over airs live on Tuesdays and is available anytime, all the time, on-demand as part of The Chairshot Radio Network on TheChairshot.com!
The Chairshot: Always Use Your Head