IMPACT News: X-Division Championship Match Announced, Vegas TV Taping Details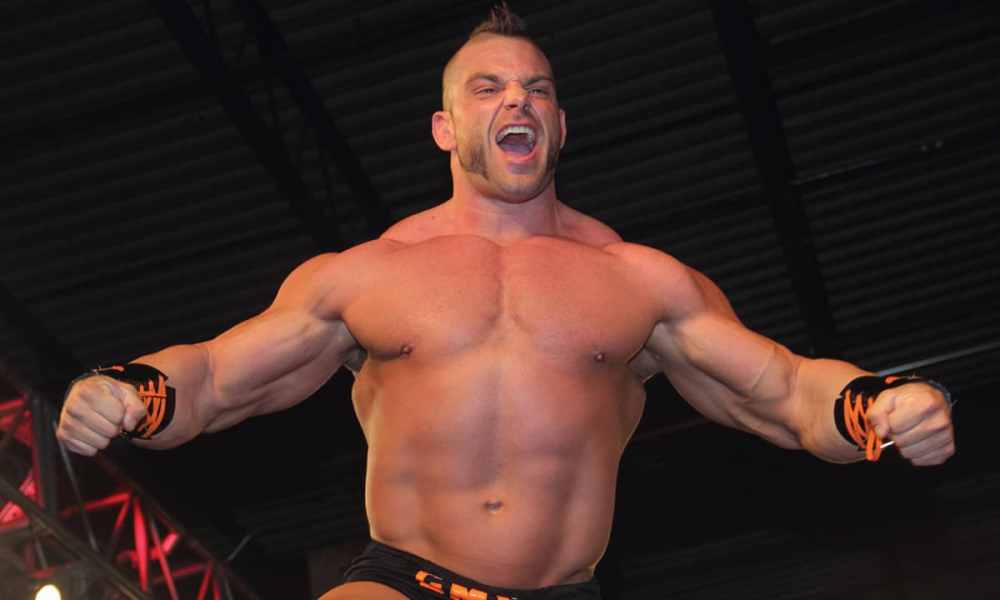 Tonight's episode of IMPACT Wrestling on Pop TV will be the big 'Final Hour' episode, featuring a clash between X-Division Champion Brian Cage and Sami Callihan.
IMPACT will then be off to Las Vegas, Nevada for its next television tapings at the Sam's Town Casino beginning on Sunday for three straight nights. Today, the first match for the tapings has been revealed, as IMPACT announced Sami Callihan will battle Brian Cage once again, this time with the X-Division Championship on the line.
IMPACT has also issued the following today in anticipation of all three Las Vegas shows:
IMPACT Wrestling Returns to Las Vegas for Tapings of Weekly TV Show, Nov. 11-13
TORONTO | LAS VEGAS — IMPACT Wrestling returns to The Fight Capital – Las Vegas, Nevada – for the first time in five years, with three consecutive nights of action-packed professional wrestling at Sam's Town Hotel & Gambling Hall, Nov. 11-13.
The IMPACT roster is led by World Champion Johnny Impact, who also has been capturing headlines this fall as one of the most popular contestants on the current season of Survivor, airing Wednesday nights on CBS TV. Impact is married to Taya Valkyrie, who is the No. 1 contender to the IMPACT Wrestling Knockouts Championship, now held by third-generation wrestler Tessa Blanchard, who is following in the wrestling boots of her dad (Tully Blanchard), her stepfather (Magnum TA) and her grandfather (Joe Blanchard).
IMPACT Wrestling also features Kevin "Killer" Kross, a Las Vegas resident who works as a private executive protection bodyguard for world-renowned celebrities and musicians.
Another noteworthy name on the IMPACT roster is Moose, who played 62 games in the NFL from 2006-2012 after a career at Syracuse University.
The shows in Las Vegas will be taped to air on the company's flagship weekly TV show IMPACT!, which airs every Thursday night (10 p.m. ET) on Pop TV across the U.S. The live events will kick off nightly at 6p.m. PT.
Johnny Impact has been wrestling professionally since 2002 and is a crossover star, appearing on various TV shows and adding numerous film credits to his resume, including Boone: The Bounty Hunter, which he created, co-wrote and served as executive producer. Impact's latest film project is the horror-thriller film Strange Nature, which premiered on Sept. 22.
The three November IMPACT Wrestling shows in Las Vegas will be followed by three more shows in Las Vegas, also held at Sam's Town, on Feb. 15-17, 2019.
About IMPACT Wrestling
IMPACT Wrestling is one of the world's largest wrestling entertainment properties, creating more than 200 hours of original content annually across television and other digital platforms. IMPACT Wrestling specializes in creating premium content, events, products, merchandise and music, as well as the management and promotion of professional wrestlers. The roster features such greats as Johnny Impact, Eli Drake, Moose, Eddie Edwards, Sami Callihan, Brian Cage, Pentagon Jr., Fenix, Matt Sydal, Rich Swann, the high-flying X-Division, plus the lovely and lethal Knockouts, including Tessa Blanchard, Su Yung, Allie, Rosemary and Taya Valkyrie. Its highly successful flagship, IMPACT!, broadcasts in more than 120 countries around the world, including Thursdays at 8 p.m. ET/PT on Pop TV in over 80 million homes in the United States, Fight Network and GameTV in Canada, Sony ESPN in India, 5Spike and Fight Network in the United Kingdom, SuperSport in Africa and ranFIGHTING in Germany, Austria and Switzerland, among others. IMPACT Wrestling also streams a 24-hour channel on Twitch.tv and is a top 10 sports video producer on YouTube with over 1.8 million subscribers, 36 million monthly views and 1.5 billion all-time views. IMPACT Wrestling launched the exclusive Global Wrestling Network (GWN) app in October 2017, showcasing over 3,000 hours of library and current programming, as well as content from leading independent professional wrestling organizations around the world.
Former AWA/WWE Star To Run Wrestling Academy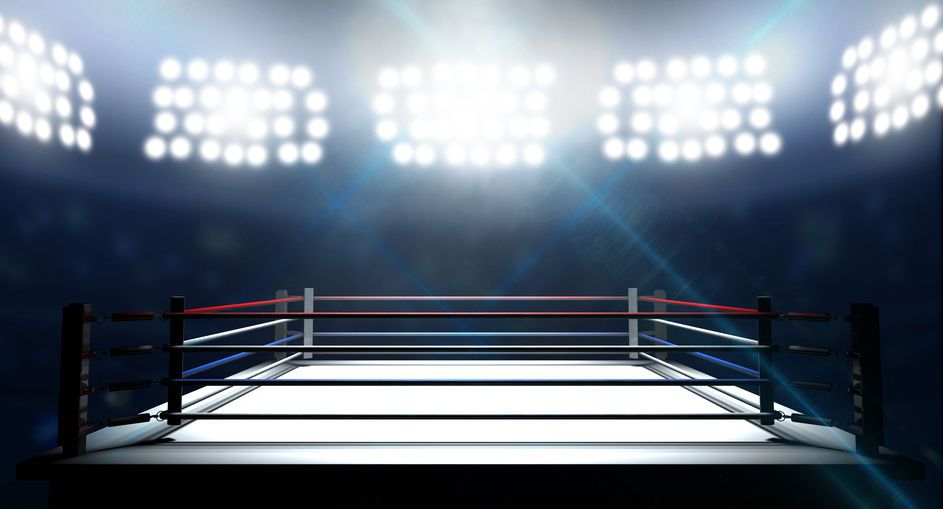 Former AWA/WWE tag team star Pat Tanaka will be running a wrestling academy with North Dakota based wrestling promotion Fully Loaded Wrestling. Tanaka recently ran a four day camp in Fargo, North Dakota that lead to the announcement of the Fully Loaded Wrestling Academy.
For those who are unfamiliar with FLW, the company has had current WWE stars Ruby Riot and Ariya Daivari wrestle in the company, along with former stars such as Tommy Dreamer, X-Pac, Gangrel, and Ken Anderson. Also, one of the woman I wrote about a few weeks ago as one of the up and coming women to watch out for in 2019, Kara Noia, got her start there. Those who are interested in learning from a former world tag team champion can visit the Fully Loaded Wrestling Academy on Facebook by clicking here. A video of Tanaka and FLW owner Donny Dahl discussing the training camp held last week can be seen below.

Jason's Take
This is an academy that will be very beneficial to wrestlers in the mid-west. Minnesota has always been a hot bed for wrestling, and now a school in North Dakota, along with the FLW promotion, will only benefit from another outlet to work on their craft. I might be a bit bias being from the area, however FLW has been putting out a quality product with the right mix of homegrown talent mixed in with some of the top indie talent in the midwest including Arik Cannon and Darin Corbin. Hopefully, this academy will add an infusion of young talent into the indie scene.
Wrestlemania 35 Main Event Plans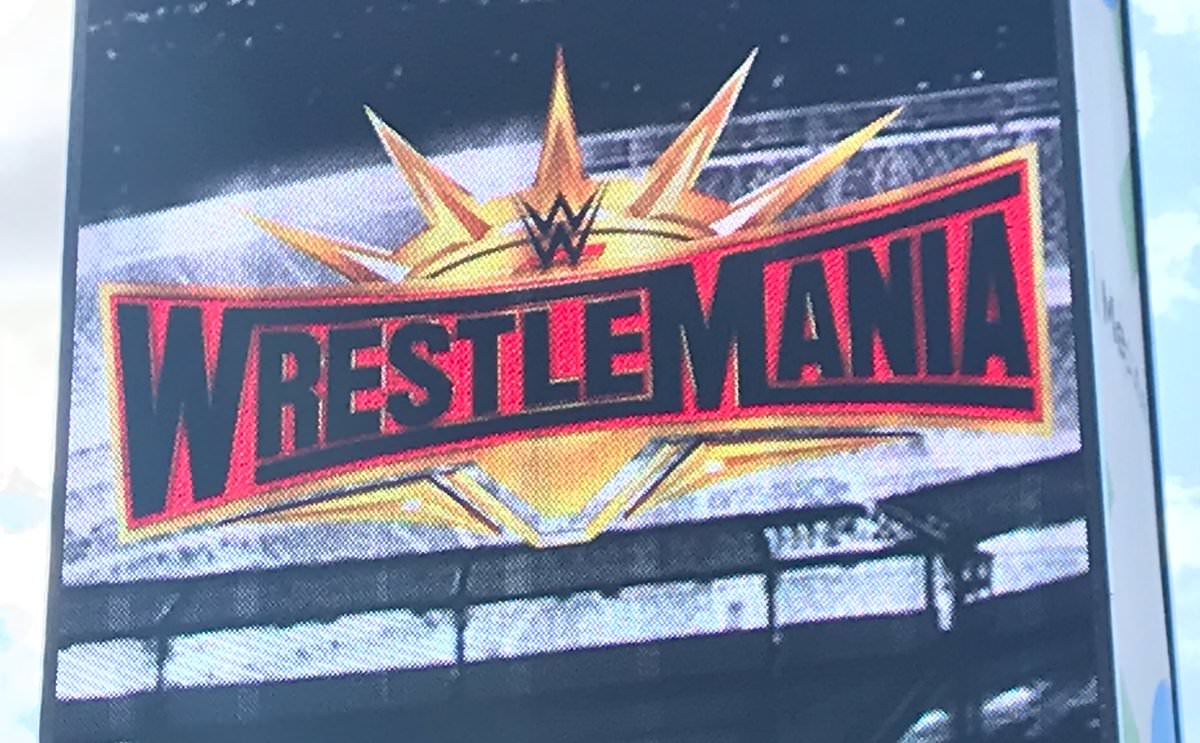 We are at that point and time of the year where rumors of Wrestlemania matches begin to swirl. According to the latest edition of the Wrestling Observer newsletter, Dave Meltzer noted that Vince McMahon is heading in the direction of Ronda Rousey vs Becky Lynch as the main event.
The original match plans were for Charlotte to take on Rousey, however, with the injury to Becky Lynch on this weeks RAW, plans have changed.
Jason's Take
One of the last "first ever" women's matches/events that WWE has yet to book is a female main event at Wrestlemania. There should be no worry about the Rousey/Lynch feud losing momentum, and in a way, the injury to Lynch on RAW benefits Lynch, Charlotte, and Rousey. Lynch is the most over superstar on both rosters, and the injury only has added fuel to her push. WWE made sure to push her injury on Smackdown this week, and have talked about it all week on WWE.com. It could also be beneficial to Nia Jax, as this can lead to a potential angle with Lynch. If their Twitter exchange this week was any indication, it appears they are headed that way. This does make me ask the question however if WWE has dropped the ball with the women's revolution by not pushing Becky Lynch sooner, as Lynch has clearly been one of the most talented women on the roster.