In This Corner: Holiday Shopping For Wrestling Fans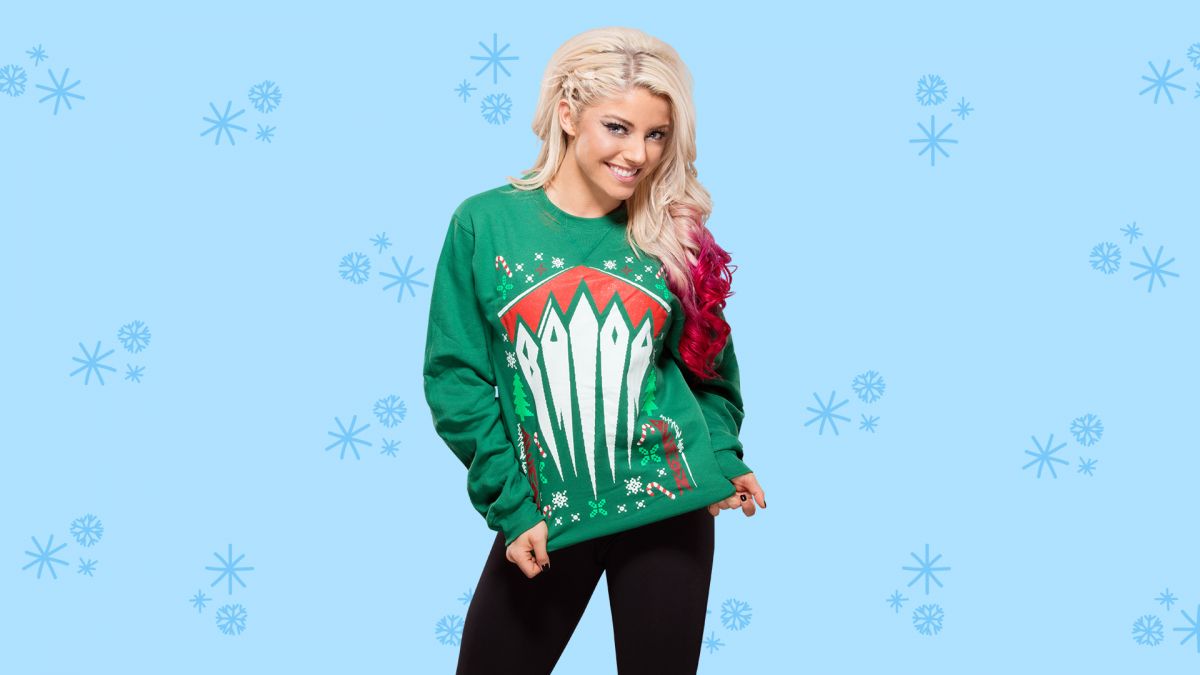 As I wrote in my last entry, Thanksgiving has been filled with various memories involving wrestling for me. Christmas is no different. Every year, I receive some sort of wrestling related items from my wife, whether it be books, DVD's, or T-shirts. But what do you get for the wrestling fan who has everything ? I know, you've probably read a couple of other columns here at the Chairshot regarding Christmas wish lists, but hey, why not read another ? As a side note, I've tried to link to every item I list, thus making your shopping experience a whole lot easier.
Books
Whether it is autobiographies, or books documenting the history of various promotions, there are some many great books out there about professional wrestling. Some books to consider include
1. Wrestling's New Golden Age – This book takes a look at how the sport has come full circle from it's beginning in the territorial days, to the rise of the independent promotions we are in now. It is also a cool book to take from indie show to indie show to have wrestlers autograph
2. Nitro – This book chronicles the rise and fall of WCW, with interviews from the people who were a part of it. It is the only historical reference (print or digital media) that Eric Bischoff himself has endorsed.
3. Sisterhood of the Squared Circle – With the women's wrestling evolution in full swing, there is no better time to check out this book, which takes a look at women's humble beginnings in the sport, to the boom period we are now seeing world wide.  I highly recommend this book to fans new and old.
4. Teeny – This book visits the life of Christine Jarrett. Yes, that last name should look familiar as she was the grandmother of Jeff Jarrett. This book is a gem on this list that not many people may have read.
5. Is Wrestling Fixed? I Didn't Know It Was Broken – This books looks at the career of Bill Apter. Apter was long involved in the wrestling magazine Pro Wrestling Illustrated throughout the 70's, 80's, and 90's. Apter shares many stories about the magazine, what it was like being backstage at events, speaking with promoters, and protecting the business/kayfabe. Yet another gem of a book that I highly recommend.
Other Great Reads:
Rowdy: The Roddy Piper Story, Slobberknocker: My Life In Wrestling, WWE Encyclopedia of Sports Entertainment, Death of the Territories
Speaking of Pro Wrestling Illustrated…….
Magazine Subscriptions
I know what you are asking. But the answer is yes, magazines still exist! A magazine subscription is a great idea for a gift, and you can either get the physical or digital editions.
1. Pro Wrestling Illustrated is the longest running wrestling magazine in America. Each issue has various columns and interviews from respected writers. Also, once a year, the magazine will rank the top 500 men, top 100 women, and will address the state of wrestling with it's 50 questions issue. As a subscriber, you have the potential to be chosen to help answer the questions for that issue
2. Fighting Spirit Magazine is based out of the UK and takes a monthly look at the happenings of US promotions, as well as promotions around the globe. The magazine also features MMA coverage. You can read the monthly column from legendary wrestling manager Jim Cornette. The print version subscription can get a bit spendy, however the digital version is very affordable and readable on pretty much any device
DVD's
Much like magazines and books, DVD's still exist. There are so many great compilations, documentaries, etc out there that it's hard to choose from.
1. Then, Now, Forever: The Evolution – This DVD looks at the evolution of women's wrestling in the WWE. While not a documentary per se, it is more of a collection of matches from some of they influential women throughout the companies history, with a brief synopsis on the superstars.
2. Nature Boy – If you have yet to see this ESPN Films production on Ric Flair, go and buy it now, even if it is not a gift. I'm not even going to give my opinion on this, just buy it, watch, and enjoy.
3. Bruiser Brody – Wrestling's Last Rebel – A 3 Disc Set chronicling the career of a man way ahead of his time, and sadly a man many fans probably never heard of, or time forgot. Brody's story is told from his wife, and many wrestlers who were a part of his career.
Other Ideas:
1. Pro Wrestling Crate Subscription – The gift that keeps on giving throughout the year! This is a monthly subscription service, and every month you receive 2 random shirts from ProWrestlingTees, a random autographed 8×10, and many other random DVD's or collectibles.
2. Streaming Subscriptions – There are many subscription based services out there where the wrestling fan in your life can get their fix. Why not get them a subscription to one of them ? There is the WWE Network, Honor Club (ROH), Highspots Wrestling Network (various indie promotions, shoot interviews, etc), RF Video Vault (collection of shoot interviews), Kayfabe Commentaries Vault (the best shoot interviews out there), and lastly the Global Wrestling Network (TNA and Impact weekly shows, and pay per views)
3. Merchandise – Every fan loves to support their favorite wrestler(s), so why not get them some merch? There are so many places to get merch, including WWEShop, ProWrestlingTees, and ShopImpact to name a few.
This isn't an exhaustive list by any means, but hopefully it is a list to get you started on finding the perfect gift for the wrestling fan in your life!
What are some of the gifts you are picking up this year ?