Japanese Legend Jun Akiyama To Debut In United States For Pro Wrestling Revolution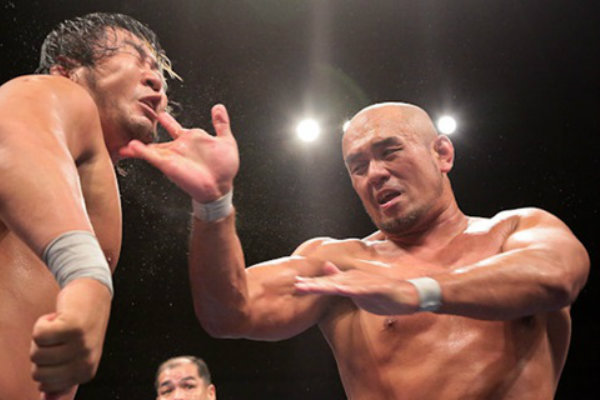 Japan's Jun Akiyama will make his USA debut next March!
Today, Pro Wrestling Revolution announced details on an All Japan Pro Wrestling tryout to take place next March in San Jose, California.
The tryouts will also be having a special guest as Japanese wrestling legend Jun Akiyama will be in attendance, but will also have his first-ever match in his 26-year career in the United States on March 9th, 2019:
San Jose, Ca – Pro Wrestling Revolution presents the United States Debut of Jun Akiyama. Akiyama will be taking part of the All Japan Pro Wrestling Try Outs alongside Ultimo Dragon and Tajiri at the Pro Wrestling Revolution Training Academy on March 7, 2019. Akiyama will also be wrestling for the first time in the United States for Pro Wrestling Revolution on March 9, 2019 in San Francisco, CA and featuring Ultimo Dragon, Tajiri, Super Crazy and many more!
Pro Wrestling Revolution is proud to bring the United States Debut of Jun Akiyama to the San Francisco Bay Area for the first time in his 26-year career.
For more information regarding the try outs; email tryouts@prowrestling-revolution.com.  For more information on the March 9, 2018 event; visit www.prowrestling-revolution.com
More about Pro Wrestling Revolution:
Realizing the success of Pro Wrestling Revolution, the top independent lucha libre brand in the United States; drawing large crowds, numerous TV news stories and specials including the Travel Channel, The New York Times, Discovery Channel and much more. Pro Wrestling Revolution has established relationships beyond the lucha world including working with Major League Baseballs'; San Francisco Giants and Oakland Athletics;  and Major League Soccers' San Jose Earthquakes.
For more information on Pro Wrestling Revolution go to www.prowrestling-revolution.com.
Facebook: pwrevolution
Instagram: pwrevolution
twitter: @pwrevolution
More about Jun Akiyama
Jun Akiyama (?? ? Akiyama Jun, is a Japanese professional wrestler, currently working for All Japan Pro Wrestling(AJPW), where he is the president, representative director, co-head booker, and former two-time Triple Crown Heavyweight Champion.  Akiyama is known for his serious style and outstanding, time-tested work as a tag team wrestler.
Interested in attending this event? Let us know on social media @theCHAIRSHOTcom and always remember to use the hashtag #UseYourHead!