Jim Ross On Booking Rousey vs Lynch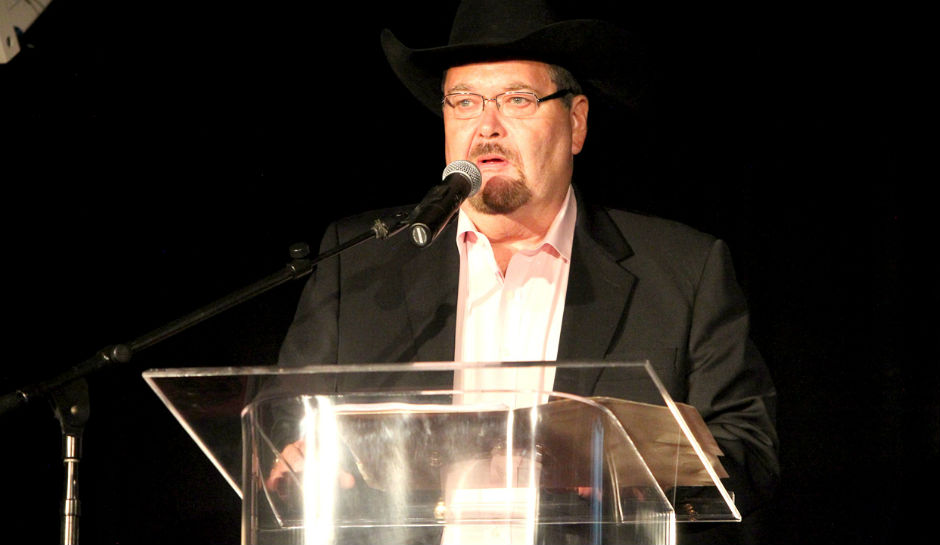 Jim Ross has been in the news quite a bit the past few days. Today in his latest Ross Report, he commented on how would book Becky Lynch vs Ronda Rousey at the upcoming Survivor Series pay-per-view.
His finish to the match is an interesting one that both legitimizes Rousey, and fails to hurt lynch. In his scenario, Ronda puts Becky Lynch in an armbar, and Lynch either would fail to tap out, passing out in the process, or the referee would stop the match. Thus Lynch would be able to claim Rousey never actually beat her.
Jason's Take
The match between the respective women's champions is an interesting one. Lynch is the first real threat Ronda has faced since making her WWE debut (Sorry, Nia Jax). Becky has been on a roll since being a heel. The scenario Ross presents works, as it keeps Lynch from losing any momentum during her current push, but protects Rousey for her potential Wrestlemania match against Flair. In my opinion, this is the match the women's "revolution" has needed. The only thing that could potentially hurt this match is Ronda being too green in the ring.
ROH News: Two More Matches Confirmed For Final Battle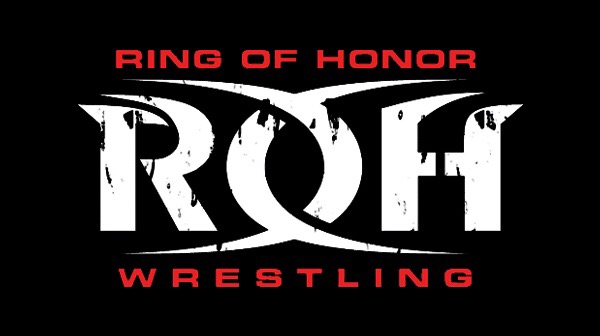 Rohwrestling.com confirmed two major matches for their upcoming Final Battle pay-per-view. Matt Taven will take on Dalton Castle, and the WOH title will be defended in a fatal four way match as Sumie Sakai will take on Madiosn Rayne, Karen Q  and the winner of the Kelly Klein/Jenny Rose match.
The following match previews were taken from the ROH website:
FOUR CORNER SURVIVAL MATCH FOR WOH WORLD TITLE
WOH WORLD CHAMPION SUMIE SAKAI vs. MADISON RAYNE vs. KAREN Q vs. KELLY KLEIN/JENNY ROSE WINNER
Sakai, who won the tournament at Supercard of Honor in April and has reigned ever since, has proved to be a fighting champion. Her willingness to defend the title against anyone anywhere around the globe led to the championship being renamed the WOH World Title a few months ago.
The veteran billed from Jersey Shore, Japan will face arguably her toughest test yet when she puts her championship on the line against three top contenders at Final Battle.
Rayne and Karen Q each won qualifying matches to punch their ticket to the championship match. The remaining spot will go to the winner of the bout between rivals Klein and Rose, which will air on a future episode of "Ring of Honor Wrestling."
Rayne, a 13-year veteran who is no stranger to winning titles, defeated Dr. Britt Baker in a qualifying match at Survival of the Fittest in Rayne's hometown of Columbus, Ohio on Nov. 4.
Karen Q, who handed Klein her first loss in ROH (by count-out) and also has defeated Sakai (before Sakai won the title) and Deonna Purrazzo, earned her place in the match by tapping out international star Kaitlin Diemond during a stop on the Global Wars tour in Diemond's hometown of Toronto this past Sunday.
Regardless of whether it's Klein or Rose who gains the final spot in the Four Corner Survival Match, it's certain that Sakai will be in the ring with three worthy contenders.
Will Sakai defy the odds and retain her title, or will a new champion be crowned?
"REAL WORLD CHAMPION" MATT TAVEN VS. DALTON CASTLE
Taven's obsession with defeating Castle dates back to May when then-ROH World Champion Castle was scheduled to defend his title against him. Castle was not medically cleared to compete, however, and the match was called off. Taven still has yet to receive a one-on-one match for the championship.
He did, however, compete in the Four Corner Survival Match for the title in June, which was won by Jay Lethal and also included defending champion Castle and Cody. During the match, Taven had Castle pinned for eight seconds, but the referee's attention was diverted. Taven believes he was robbed of the title and thus has declared himself to be the real world champion.
Taven, wanting to erase any doubt of his superiority over Castle, challenged "The Peacock" to a "title match" for Final Battle during a stop on the Global Wars tour in Buffalo, N.Y., this past Sunday. He did more than simply issue a challenge, though.
Taven and fellow Kingdom member Vinny Marseglia were booked to face Castle's Boys in a tag team match, but Taven had other plans. Just before the opening bell was about to ring, Taven and Marseglia attacked The Boys. They dished out a brutal beatdown that included the use of chairs and a leather belt and Marseglia delivering a brainbuster to one of The Boys on the floor.
Taven grabbed the microphone and said the beating would continue until Castle came out to stop it. A furious Castle, who had been getting examined by the New York State Athletic Commission, appeared on the stage. Before Castle could answer the challenge, he was ambushed by The Kingdom's TK O'Ryan, who was Castle's scheduled opponent.
Despite being hampered by the back and hamstring injuries that had kept him out of action for several months, Castle managed to defeat O'Ryan. He then accepted Taven's challenge, stating that Taven's belt is fake but the fire Taven ignited inside him is real.
Will Taven successfully "defend" his disputed title, or will Castle exact revenge for Taven brutalizing his Boys?
Find out LIVE as very limited tickets remain to join us in New York City for Final Battle!
Watch Final Battle LIVE on pay-per-view or stream FREE as an HonorClub VIP member or 50% off with an HonorClub Standard membership through the ROH App and ROHHonorClub.com!
ROH FINAL BATTLE
Friday, Dec 14, 2018, 8 p.m. ET
The Manhattan Center's Hammerstein Ballroom
311 W 34th Street
New York, New York 10001
Wrestlemania 35 Main Event Plans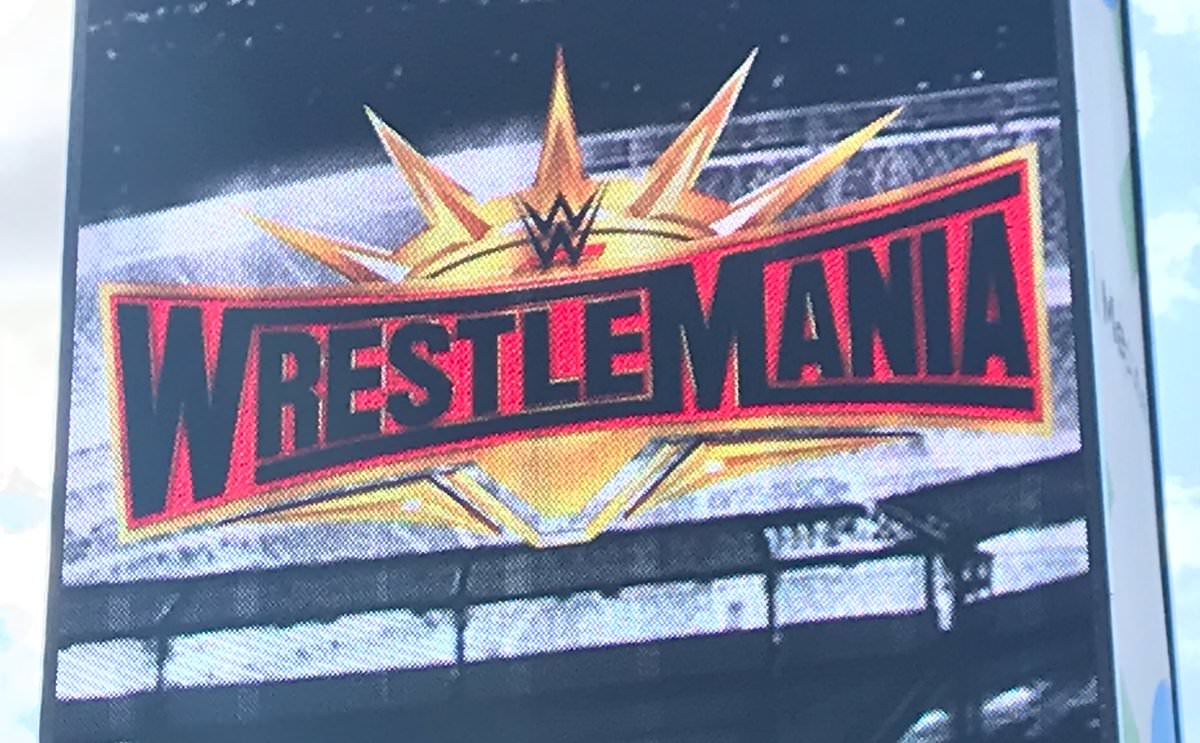 We are at that point and time of the year where rumors of Wrestlemania matches begin to swirl. According to the latest edition of the Wrestling Observer newsletter, Dave Meltzer noted that Vince McMahon is heading in the direction of Ronda Rousey vs Becky Lynch as the main event.
The original match plans were for Charlotte to take on Rousey, however, with the injury to Becky Lynch on this weeks RAW, plans have changed.
Jason's Take
One of the last "first ever" women's matches/events that WWE has yet to book is a female main event at Wrestlemania. There should be no worry about the Rousey/Lynch feud losing momentum, and in a way, the injury to Lynch on RAW benefits Lynch, Charlotte, and Rousey. Lynch is the most over superstar on both rosters, and the injury only has added fuel to her push. WWE made sure to push her injury on Smackdown this week, and have talked about it all week on WWE.com. It could also be beneficial to Nia Jax, as this can lead to a potential angle with Lynch. If their Twitter exchange this week was any indication, it appears they are headed that way. This does make me ask the question however if WWE has dropped the ball with the women's revolution by not pushing Becky Lynch sooner, as Lynch has clearly been one of the most talented women on the roster.