Joe's CMLL Results & Review (11/19/2018)
Joe Dinan has you covered for the week!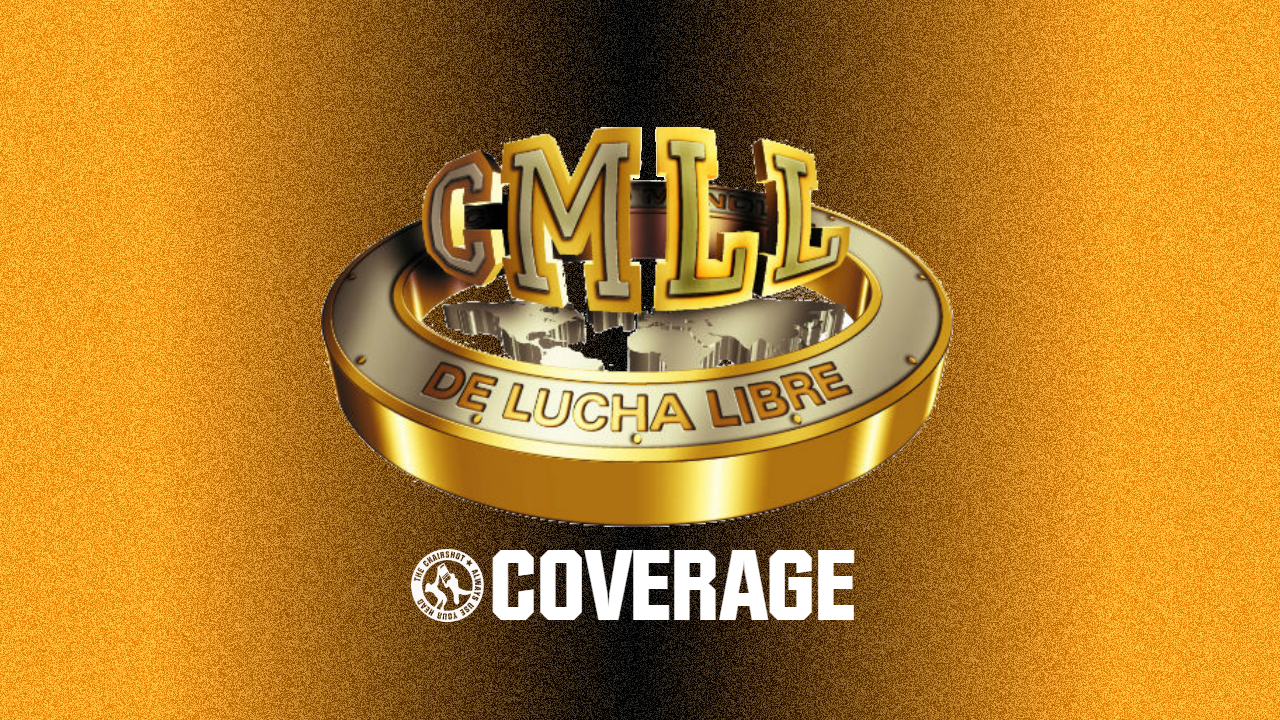 Need CMLL results and more? Joe Dinan has you covered for the week!
CMLL Arena Puebla Monday
Rey Samuray, Arkalis, and Meyer vs El Perverso and Los Gemelos Pantera 1 and 2
One of the Pantera's who I don't know until they tell me, is in the ring with Arkalis. They start out with some mat wrestling. As they're grappling I find out it's number 1. Rey and Perverso are in next and they exchange a bunch of arm drags. Meyer and Pantera 2 are in now and they do some acrobatic spots that Meyer gets the best of. Both Panteras work on Arkalis. Meyer gets tripled next and tied in the ropes, and gets triple drop kicked for the pin. Perverso drop kicks Arkalis in the corner for the fall. First Fall: Perverso pins Arkalis with a corner drop kick.
Meyer gets teamed on to start. This goes on for a while until Meyer hits an arm drag to get the momentum back. Arkalis hits a spine buster and Samuray hits a springboard 450 for a pin. Arkalis hits a leg drop off the top on Perverso for the fall. Second Round: Arkalis pins Perverso with a leg drop off the top.
Meyer and Perverso start in the ring and go back and forth and Meyer wins that battle. Samuray comes in and gets the better of one of the Panteras, next is Arkalis and the other one get in and Arkalis hits a hurricanrana off the top. Perverso gets Meyer in a cloverleaf submission. Samuray breaks it up then hits a lionsault on Perverso for the win. Third Fall: Rey Samuray pins Perverso with a lionsault.
Winners: Rey Samuray, Arkalis, and Meyer
Marcela, Lluvia, and Skadi vs Dalys, La Comandante, and Tiffany
Marcela and Tiffany start out doing some grappling on the ground. They start to trade submissions as well. Skadi gets teamed on next as does Lluvia. Dalys slams Marcela and then hits a running senton for the fall. First Fall: Dalys pins Marcela with a running senton.
Marcela gets triple teamed to start the round. They hit a come back and Marcela slams Dalys on the ramp. Lluvia hits a victory roll on Comandante and Skadi hits a basement drop kick on Tiffany for the fall. Second Fall: Skadi pins Tiffany with a basement drop kick.
Dalys and Marcela start out but Tiffany insists on fighting her. Skadi comes in instead. They exchange blows. Skadi gets the advantage with a drop kick in the corner. Comandante knocks her out of the ring bringing in Lluvia. She slams her then splashes her. She goes for another but Lluvia moves. Lluvia gets her out with a hurricanrana. Dalys comes in and gets the better of her. Marcela hits a back breaker on Dalys then goes for the double foot stomp off the top but Dalys gets the feet up for a two count. Marcela hits a front face buster then a surfboard submission, for the submission win. Third Fall: Marcela submits Dalys with a surfboard stretch.
Marcela grabs the mic afterwards and says She beat Dalys in the middle of the ring and deserves a chance at the championship. She accepts.
Winners: Marcela, Lluvia, and Skadi
Fuego, Drone, and Pantera Blanca vs Mascara Ano 2000, Universo 2000 Jr, Tyson La Bestia
Blanca and Bestia start out in the ring with some mat wrestling. They re-engage a few times and continue grappling. Drone is in next with Universo and they grapple as well. Drone does some arm drags till Universo strikes him. Fuego and Ano 2000 are in next and they do some free style wrestling. Fuego starts to get triple teamed. After they team up on all of them. Bestia hits a senton on Blanca for the pin. Universo hits a leg drop on Drone for the fall. First Fall: Universo 2000 pins Drone with a leg drop.
Universo 2000 and Ano 2000 are beating on Fuego. Next to be teamed on is Blanca. They make a come back and Drone hits a big dive on Bestia while Fuego victory rolls Universo 2000 and Blanca hits a pinning hurricanrana on Ano 2000. Second Fall: Pantera Blanca pins Mascara Ano 2000 with a pinning hurricanrana.
Fuego ole's Universo a few times. He starts to run wild on the other team. He does his pose and Blanca and Universo are in next. Universo gets the leg up on him and stomps him. Bestia tries to help double team but Blanca fights back. Ano and Drone are in next, Ano wants him to pull down his shirt to chop but that doesn't happen. Drone hits a double arm drag on Ano and Universo then him and Fuego hit poses. Ano is now beating on Fuego. Drone goes to dive on Bestia but gets caught and rammed into the post. Universo power bombs Blanca for the pin. Ano submits Fuego with an abdominal stretch for the win. Third Fall: Ano submits Fuego with an abdominal stretch
Winners: Mascara Ano 2000, Universo 2000 Jr, and Tyson La Bestia