Joe's Lucha Libre Weekly: News & Analysis (11/23/18)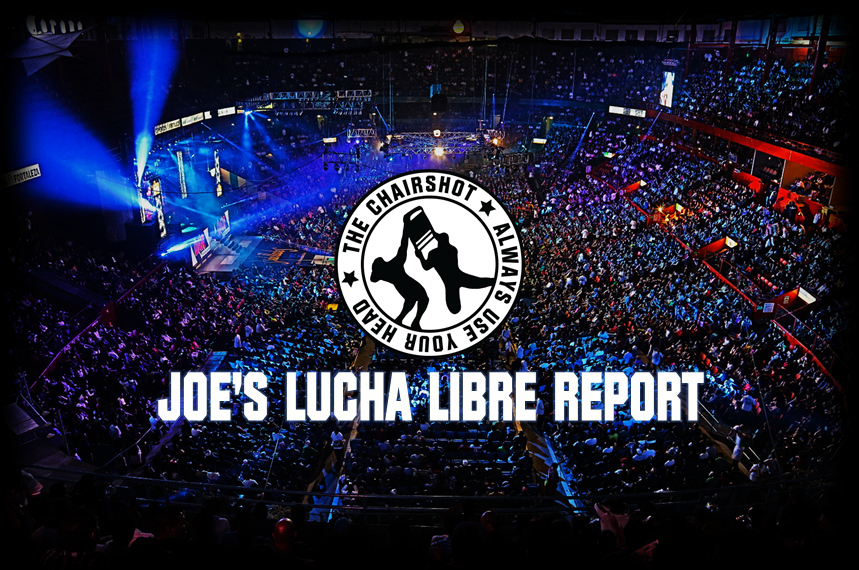 The world of Lucha Libre is as non-stop as its action in the ring. Joe Dinan beings you up to speed in his latest Lucha Libre Weekly!
CMLL
Arena Mexico Last Friday
The important events on the Friday Arena Mexico show was the Leyenda de Plata Tournament. It was a good match with a lot of action. The final three combatants were Fenix, Volador Jr, and Cavernario. Cavernario prevented Volador from beating Fenix a few times. This would be a call back to a great singles match they had earlier in the year. In the end, Fenix and Cavernario were the finally two survivors. They will face each other next week for the finals. The main event of the show was a six man tag match between Caristico, Diamante Azul, and El Valiente facing off against Ultimo Guerrero, Pentagon, and Gran Guerrero which saw Los Guerrero's and Pentagon Jr win.
This Week Arena Mexico Friday
This week is the Mascara Ano 2000 anniversary show. The main event of the show is Fenix vs Cavernario in the Leyenda de Plata tournament. The Co-main event of the show is Mascara Ano 2000, Sanson, Cuatrero, and Forastero vs Ultimo Guerrero, Euforia, Gran Guerrero, and Templario. The match before that one sees Caristico, Volador Jr, and Mistico going up against Pentagon, Mephisto, and Ephesto. That should be a fun match. Usually Pentagon is in the main event or co-main event but given the tournament finals and the Mascara Ano anniversary match, he's in the third last match this time.
Arena Puebla Monday
The Arena Puebla show on Monday was a pretty big show. They had two title matches and Octagon and Atlantis on the show. Marcela won the world women's championship against Dalys in what was a very good match. The crowd was into this match the most out of all the other matches. The six man tag match featuring Octagon, Atlantis, and Stuka facing Fuerza Guerrera, Mephisto, and Ephesto. It was a very slow moving match with Octagon's team winning. The main event saw Ultimo Guerrero defending his title against Sanson and what was another great match. Guerrero won with a reverse vertical suplex off the top rope. It was very close, Sanson almost got spiked on his head.
Arena Mexico Tuesday
This wasn't much of a show as far as importance goes. There were hardly any big time guys on this show and not much storyline advancement. The main event saw Kraneo, Soberano, and Valiente facing off against Terrible, Cavernario, and Bestia del Ring. The latter ended up winning the match two falls to three in what was a decent match whenever Soberano and Cavernario faced off. Angel de Oro, Niebla Roja, and Stuka defeated Universo 2000 Jr, Hechicero, and Felino. The story here was Rey Bucanero was supposed to be in the match but he got his head shaved last Sunday by Niebla Roja so they probably want to hold him off until the Friday show where they'll have their biggest audience. Titan defeated Flyer in a lightning round match which was a fun match.
Dragon Lee is finally off the Mexican Reality show he was on. He got some sort of ear infection and that caused him to leave the show. When he gets that taken care of he'll be back wrestling finally. Hopefully for the Fantastica Mania shows.