Joe's Lucha Libre Weekly: News & Opinions for 11/19/2018
News and notes from CMLL, AAA, and more!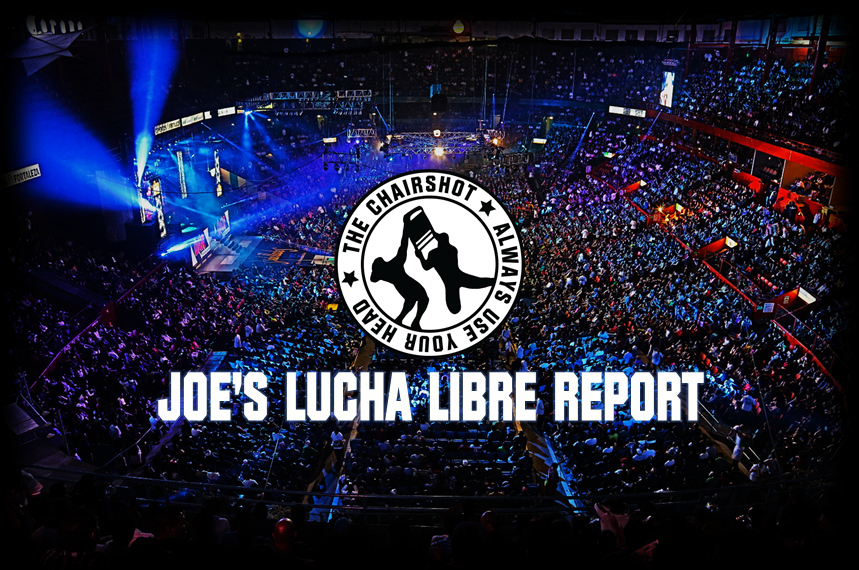 Joe Dinan checks in with your Lucha Libre weekly, covering all of the news and notes from CMLL, AAA, and more!
I apologize for no Lucha Weekly last week. I had a terrible stomach bug.
CMLL
CMLL last Friday
This wasn't a major show really. Nothing important happened, I suppose to important news was Fenix missed the show to wrestle Kenny Omega elsewhere. The main event of this show was Caristico, Volador, and Angel de Oro vs Rush, El Terrible, and Cavernario. Volador, Caristico, and Oro won the match. The Co-Main event was Mistico, Diamante Azul, and El Valiente vs Los Guerrero's. Mistico's team won that one. Forastero defeated Soberano in a lightning match as well. That's all the major stuff that happened.
Arena Puebla Monday
Main event here was a champions vs champions match. Since CMLL has so many damn titles there are two pairs of 6 man titles. Sanson, Cuatrero, and Forastero faced Los Guerrero's in which Sanson, Cuatrero, and Forastero won. At the end of the match Sanson and Ultimo Guerrero agreed to face each other for the heavyweight title. Negro Casas and Blue Panther were supposed to be at the show but weren't so they were replaced by Felino and Stuka. They joined Atlantis and faced Fuerza Guerrera, Mephisto, and Ephesto. Atlantis, Felino, and Stuka won that match. Nothing else major happened.
Arena Mexico Tuesday
Main event saw Atlantis teaming with Niebla Roja and Angel de Oro facing Rey Bucanero, Euforia, and Shocker. It was a really quick main event with the rudos winning two falls to none. Niebla Roja and Bucanero again confirm their hair vs hair challenge. Kraneo, Volcano, and Stuka beat Dark Magic, Hechicero, and Ephesto in a fun little match. Nothing important. Blue Panther, Blue Panther Jr, and Black Panther had a fun little match with Kawato, Okumura, and Misterioso in which they ended up winning.
Arena Mexico Friday Preview
The main event for the show is Caristico, Diamante Azul, and El Valiente facing off against Ultimo Guerrero, Pentagon, and Gran Guerrero. The important thing here is another tournament, the Leyenda de Plata Cup which will feature, Volador Jr vs Cavernario vs Mistico vs Mephisto vs King Fenix vs Dragon Rojo vs Soberano Jr vs Templario vs Titan vs El Felino vs Triton vs Kawato San vs Flyer vs Virus vs El Audaz vs Tiger. The conclusion to the tournament will happen next week during the Mascara Ano 2000 anniversary show I believe. That's all there is for this show.