Let's Speculate: Alexa Bliss Taking Over As WWE Raw General Manager?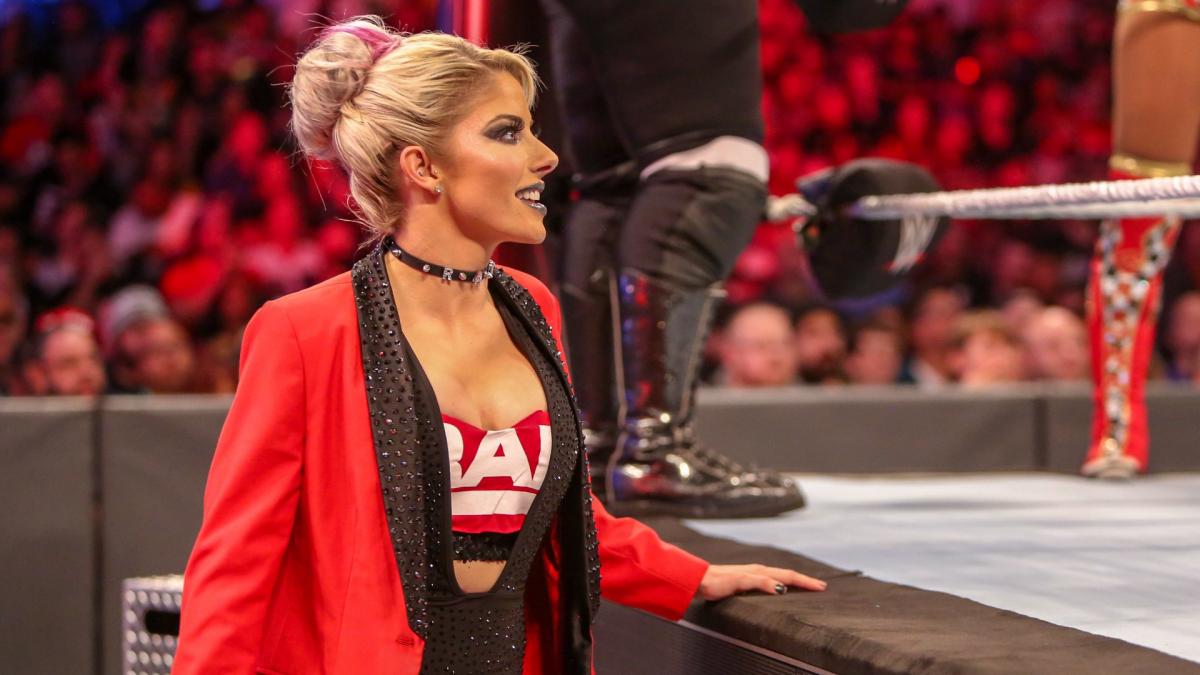 Could Alexa Bliss actually end the year as your WWE Raw General Manager? Greg DeMarco thinks so! Find out why.




Since being brought up to the main roster in the 2016 WWE Draft, Alexa Bliss has seen a rise to stardom that is nothing short of amazing. In NXT she was little more than a second for Blake & Murphy, turning them into one of the most over tag teams on the entire roster in the process. She did get a championship opportunity, losing to Bayley on NXT television at Full Sail.
Since coming to the main roster? She's a five time (five time…five time…fi–never mind) Women's Champion, and already held a Money In The Bank briefcase (which she successfully cashed in on the same night).
She has two WrestleMania feature matches under her belt as well (WrestleMania 33 multi-woman match won by Naomi and WrestleMania 34 loss to Nia Jax), and she was 2018's PWI100 second highest ranked performer (behind Ronda Rousey, for some reason).
Could she add Raw General Manager to that list? I think so.
Let's look at the reasons why:
Baron Corbin is in position to lose power
At "press time," Baron Corbin is slated to fight Braun Strowman in a TLC Match at the December pay-per-view of the same name, and if he loses he will lose all power. Also at stake is Braun's shot at Brock Lesnar at January's Royal Rumble PPV here in Phoenix.
A loss to Braun Strowman isn't a stretch for anyone not named Brock Lesnar, and unless something is hanging from the ceiling, this TLC match is likely end in a pinfall. That's another reason to expect Braun to walk away the winner.
So if Baron Corbin is out of power, who is in?
Alexa Bliss isn't cleared to perform
It's been speculated that Alexa Bliss' injuries are such she's not cleared to return, and there isn't a timetable for it. But her not wrestling hasn't kept her out of the ring, but it's been with a microphone in her hand. And Alexa has proven that she's money with  a mic in her hand.
They need something for Alexa to do, and they are likely going to have a General Manager opening. Makes sense, right?




Paige is excelling as Smackdown General Manager
WWE is not above taking something that works on one brand and doing it on another. In fact, they're oftentimes guilty of it!
Paige's injuries seemingly forced her into retirement (although Daniel Bryan is the current WWE Champion), and she was almost immediately slotted in as the General Manager of Smackdown when the aforementioned Daniel Bryan returned to active competition.
Since her debut, Paige has gotten better each and every week, proving to be relatable and firm at the same time. It stands to reason that Alexa could copy Paige's success over on the Raw brand.
Success of female General Managers
Paige is a great example, but the best example of a female general manager is Vickie Guerrero. Alexa Bliss better fits that persona, a larger-than-life figure that is over as a person you normally wouldn't see walking in the mall.
Stephanie McMahon is also a major force as an authority figure in WWE, both in current days and in prior. Another popular authority figure, also on Raw, is AJ Lee, who served as general manager in 2012.
Could John Cena get in the way?
The only issue I see is the pending return of John Cena, advertised for Raw in January after making live event returns. Slotting John Cena in as a General Manager would be both a popular move by WWE, and could tell his story leading into WrestleMania 35.
Cena doesn't need the position as much as Alexa does at this point, but the possibility can't be ignored.
---
There are many variables, but it seems apparent to me that the stars are aligned for Alexa Bliss to become WWE Raw General Manager by the turn of the new year.
What do you think? Let us know on social media @theCHAIRSHOTcom and always remember to use the hashtag #UseYourHead!