MLW News: New Main Event Announced For Never Say Never In Miami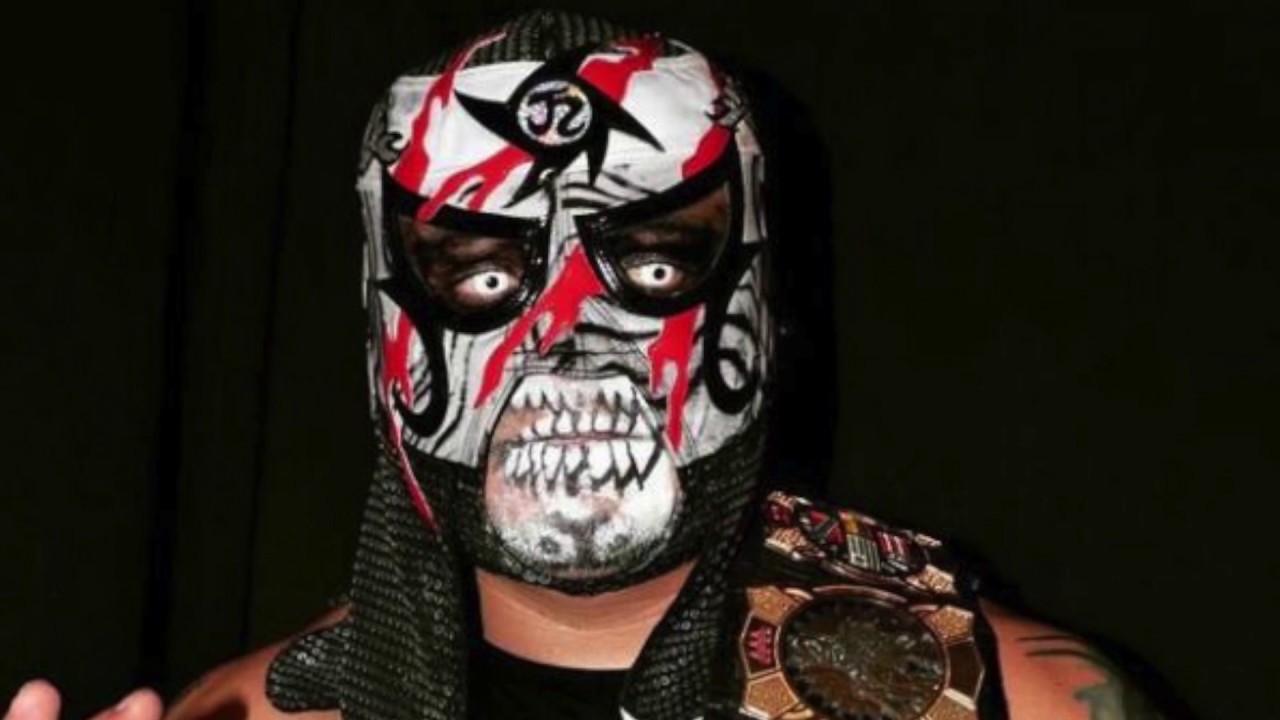 A new main event has been announced for MLW's Never Say Never television taping!
Major League Wrestling's next Fusion television tapings, Never Say Never and Zero Hour in Miami on December 13th and 14th will be needing some changes made to their lineups after multiple injuries were suffered over the weekend.
As we noted, 'Filthy' Tom Lawlor was said to have broken his hand after making his return to the octagon over the weekend, plus MJF revealed he had suffered a fractured elbow and will be needing some time off (read more info on both of those injuries here). This came just after one-half of the MLW World Tag Team Champions Rey Fenix was hurt Friday night competing for CMLL (see that story here), meaning his Never Say Never main event title defense along with his brother Pentagon Jr. against The Hart Foundation will no longer be taking place.
While MLW had yet to address any changes to the lineups yet, today they have announced that the new main event for Never Say Never will pit Pentagon Jr. against The Hart Foundation's Teddy Hart:
PENTAGON JR. VS. TEDDY HART TO MAIN EVENT MLW'S MIAMI DECEMBER 13TH TV TAPING
MIAMI – Major League Wrestling today announced a dream match fans have been anticipating for months.  On Thursday night December 13th at Never Say Never Pentagon Jr. (cornered by Konnan) vs. Teddy Hart (with the Hart Foundation) will main event MLW's debut at the Miami Scottish Rite Temple. Both December 13 & 14th cards are FUSION TV tapings for beIN SPORTS.
Buy tickets starting at $15 at http://www.MLWTickets.com. For just $20 fans can see both the December 13th (Never Say Never) and December 14th (Zero Hour) shows as part of the holiday combo ticket.
This past Friday night in CMLL Rey Fenix suffered an injury that has forced him out of action until January 2019.  League officials moved quickly to replace the World Tag Team Title bout with a dream match the fans have been demanding since Teddy Hart crashed MLW FUSION this past summer.  
Both known for conjuring chaos and spectacular feats in their matches, Pentagon Jr. and Teddy Hart will square off in the main event of night 1 of MLW's December double-shot debut in Miami.  
The ramifications for both men are significant.  If Pentagon Jr. can soundly defeat Hart does the elusive World Tag Team Title match the Hart Foundation are chasing become even more difficult?  But if the captain of the Hart Foundation can overcome the dangerous Pentagon Jr. the psychological advantage must go to the Hart Foundation as they march towards their quest for the championship.
Then there's the wild cards: Pentagon is cornered by his consigliore Konnan while the Hart Foundation always have the back of their leader.
What will happen when these unpredictable forces collide?  Find out live Friday night December 13th in Miami!  Buy tickets at MLWTickets.com. 
Signed thus far for MLW's December double-shot debut in Miami:
NEVER SAY NEVER – December 13th:
MAIN EVENT
Pentagon Jr. vs. Teddy Hart
FALLS COUNT ANYWHERE IN MIAMI
PCO vs. LA Park (presented by Salina de la Renta)
NO ROPES, NO HOLDS BARRED FIGHT
"Filthy" Tom Lawlor vs. Simon Gotch
ZERO HOUR – December 14th:
NO DQ WORLD HEAVYWEIGHT CHAMPIONSHIP TITLE FIGHT
Konnan vs. Low Ki (c)
4-WAY WORLD MIDDLEWEIGHT CHAMPIONSHIP LADDER MATCH
?MJF? (c) vs. Kotto Brazil vs. Jason Cade vs. ???
More matches and wrestlers will be announced in the coming weeks at MLW.com for both the December 13 & 14 Miami cards.
MLW's holiday gift for South Florida! 
For just $20 fans will be treated to a special holiday combo 2-night ticket where fans will be able to see both the December 13th (MLW: Never Say Never) and December 14th (MLW: Zero Hour) shows! This general admission ticket gives you a $10 savings!
Tickets start at $15 at MLWTickets.com.  Tickets will also be available day of show at the box office.
General Public Doors Open: 6 p.m. with a bell time of: 7 p.m.
MORE ABOUT THE MIAMI SCOTTISH RITE TEMPLE:
Located just minutes from South Beach in downtown Miami, the Scottish Rite Temple is an atmospheric experience harkening back to the old Miami.  Modernized for today's needs, the 96-year old building's architecture is astonishing.  The Scottish Rite Temple is one of downtown Miami's premiere venues for live performance, music, and entertainment shows.
The venue is located at: 471 NW 3rd St, Miami, FL 33128
About Major League Wrestling
Major League Wrestling (MLW®) is a sports media holding company with a focus on professional wrestling sporting events/programming, digital content and ancillary entertainment.  The fastest growing wrestling league today, MLW's weekly TV series, Major League Wrestling: FUSION, airs Friday nights 8pm ET / 5pm PT on beIN SPORTS (with replays at 11pm ET) in the United States, Canada and Puerto Rico. 
MLW features a roster full of high profile fighters and on-air talent from around the world including: Tony Schiavone, the Hart Foundation, "Filthy" Tom Lawlor, Low Ki, Mexico's LA Park, Pentagon Jr., Rey Fenix, Tommy Dreamer, Salina de la Renta, Rush, Joey Ryan, Kotto Brazil, Shane "Swerve" Strickland, Barrington Hughes, Colonel Robert Parker and many more.
MLW is the parent company of the MLW Radio Network, the leading provider of professional wrestling podcasts in the world with 5-6 podcasts in the top iTunes 100 in the sports category on the average day.  MLW content has been distributed commercially in in the United Kingdom, Japan, Germany, India, Denmark and Bangladesh among other territories.    
Like MLW on Facebook: http://www.facebook.com/majorleaguewrestling 
Follow MLW on Twitter: http://www.twitter.com/MLW
Follow MLW on Instagram: http://www.instagram.com/majorleaguewrestling 
Learn more about MLW at: http://www.MLW.com
Did MLW pick the right member of The Hart Foundation to face Pentagon Jr? Let us know on social media @theCHAIRSHOTcom and always remember to use the hashtag #UseYourHead!