MLW News: New Main Event Announced For Never Say Never In Miami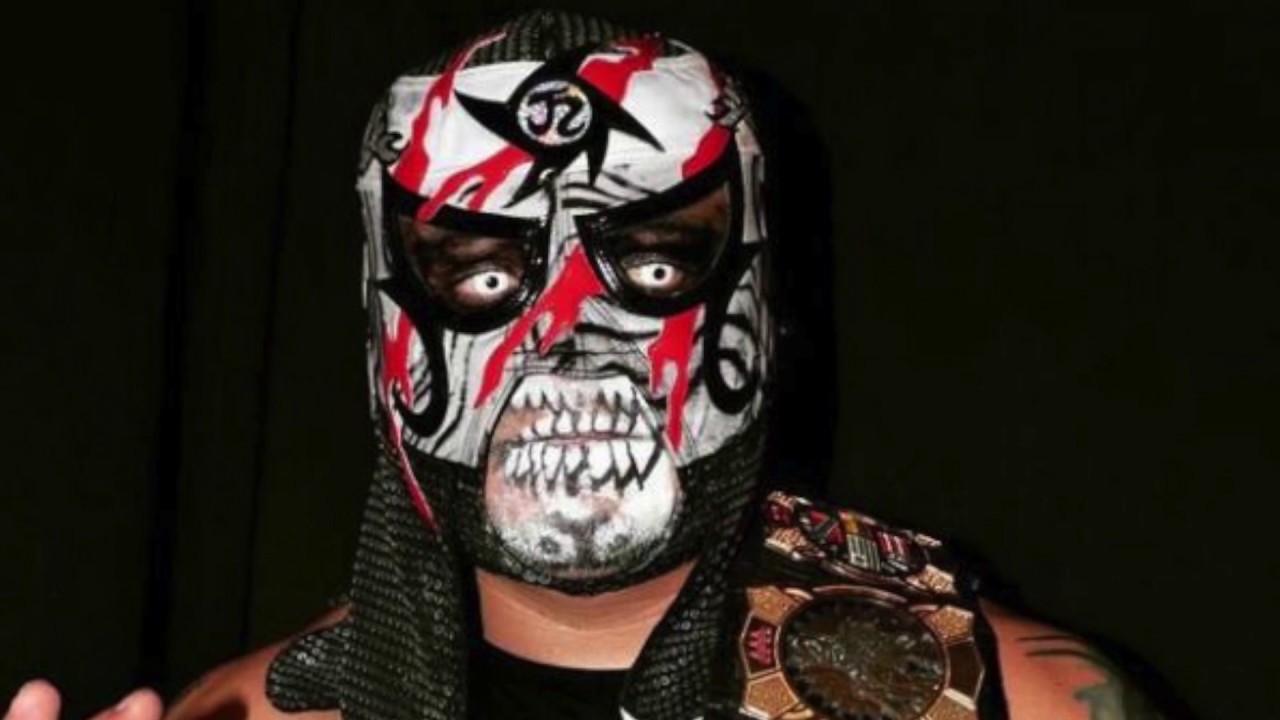 A new main event has been announced for MLW's Never Say Never television taping!
Major League Wrestling's next Fusion television tapings, Never Say Never and Zero Hour in Miami on December 13th and 14th will be needing some changes made to their lineups after multiple injuries were suffered over the weekend.
As we noted, 'Filthy' Tom Lawlor was said to have broken his hand after making his return to the octagon over the weekend, plus MJF revealed he had suffered a fractured elbow and will be needing some time off (read more info on both of those injuries here). This came just after one-half of the MLW World Tag Team Champions Rey Fenix was hurt Friday night competing for CMLL (see that story here), meaning his Never Say Never main event title defense along with his brother Pentagon Jr. against The Hart Foundation will no longer be taking place.
While MLW had yet to address any changes to the lineups yet, today they have announced that the new main event for Never Say Never will pit Pentagon Jr. against The Hart Foundation's Teddy Hart:
PENTAGON JR. VS. TEDDY HART TO MAIN EVENT MLW'S MIAMI DECEMBER 13TH TV TAPING
MIAMI – Major League Wrestling today announced a dream match fans have been anticipating for months.  On Thursday night December 13th at Never Say Never Pentagon Jr. (cornered by Konnan) vs. Teddy Hart (with the Hart Foundation) will main event MLW's debut at the Miami Scottish Rite Temple. Both December 13 & 14th cards are FUSION TV tapings for beIN SPORTS.
Buy tickets starting at $15 at http://www.MLWTickets.com. For just $20 fans can see both the December 13th (Never Say Never) and December 14th (Zero Hour) shows as part of the holiday combo ticket.
This past Friday night in CMLL Rey Fenix suffered an injury that has forced him out of action until January 2019.  League officials moved quickly to replace the World Tag Team Title bout with a dream match the fans have been demanding since Teddy Hart crashed MLW FUSION this past summer.  
Both known for conjuring chaos and spectacular feats in their matches, Pentagon Jr. and Teddy Hart will square off in the main event of night 1 of MLW's December double-shot debut in Miami.  
The ramifications for both men are significant.  If Pentagon Jr. can soundly defeat Hart does the elusive World Tag Team Title match the Hart Foundation are chasing become even more difficult?  But if the captain of the Hart Foundation can overcome the dangerous Pentagon Jr. the psychological advantage must go to the Hart Foundation as they march towards their quest for the championship.
Then there's the wild cards: Pentagon is cornered by his consigliore Konnan while the Hart Foundation always have the back of their leader.
What will happen when these unpredictable forces collide?  Find out live Friday night December 13th in Miami!  Buy tickets at MLWTickets.com. 
Signed thus far for MLW's December double-shot debut in Miami:
NEVER SAY NEVER – December 13th:
MAIN EVENT
Pentagon Jr. vs. Teddy Hart
FALLS COUNT ANYWHERE IN MIAMI
PCO vs. LA Park (presented by Salina de la Renta)
NO ROPES, NO HOLDS BARRED FIGHT
"Filthy" Tom Lawlor vs. Simon Gotch
ZERO HOUR – December 14th:
NO DQ WORLD HEAVYWEIGHT CHAMPIONSHIP TITLE FIGHT
Konnan vs. Low Ki (c)
4-WAY WORLD MIDDLEWEIGHT CHAMPIONSHIP LADDER MATCH
?MJF? (c) vs. Kotto Brazil vs. Jason Cade vs. ???
More matches and wrestlers will be announced in the coming weeks at MLW.com for both the December 13 & 14 Miami cards.
MLW's holiday gift for South Florida! 
For just $20 fans will be treated to a special holiday combo 2-night ticket where fans will be able to see both the December 13th (MLW: Never Say Never) and December 14th (MLW: Zero Hour) shows! This general admission ticket gives you a $10 savings!
Tickets start at $15 at MLWTickets.com.  Tickets will also be available day of show at the box office.
General Public Doors Open: 6 p.m. with a bell time of: 7 p.m.
MORE ABOUT THE MIAMI SCOTTISH RITE TEMPLE:
Located just minutes from South Beach in downtown Miami, the Scottish Rite Temple is an atmospheric experience harkening back to the old Miami.  Modernized for today's needs, the 96-year old building's architecture is astonishing.  The Scottish Rite Temple is one of downtown Miami's premiere venues for live performance, music, and entertainment shows.
The venue is located at: 471 NW 3rd St, Miami, FL 33128
About Major League Wrestling
Major League Wrestling (MLW®) is a sports media holding company with a focus on professional wrestling sporting events/programming, digital content and ancillary entertainment.  The fastest growing wrestling league today, MLW's weekly TV series, Major League Wrestling: FUSION, airs Friday nights 8pm ET / 5pm PT on beIN SPORTS (with replays at 11pm ET) in the United States, Canada and Puerto Rico. 
MLW features a roster full of high profile fighters and on-air talent from around the world including: Tony Schiavone, the Hart Foundation, "Filthy" Tom Lawlor, Low Ki, Mexico's LA Park, Pentagon Jr., Rey Fenix, Tommy Dreamer, Salina de la Renta, Rush, Joey Ryan, Kotto Brazil, Shane "Swerve" Strickland, Barrington Hughes, Colonel Robert Parker and many more.
MLW is the parent company of the MLW Radio Network, the leading provider of professional wrestling podcasts in the world with 5-6 podcasts in the top iTunes 100 in the sports category on the average day.  MLW content has been distributed commercially in in the United Kingdom, Japan, Germany, India, Denmark and Bangladesh among other territories.    
Like MLW on Facebook: http://www.facebook.com/majorleaguewrestling 
Follow MLW on Twitter: http://www.twitter.com/MLW
Follow MLW on Instagram: http://www.instagram.com/majorleaguewrestling 
Learn more about MLW at: http://www.MLW.com
Did MLW pick the right member of The Hart Foundation to face Pentagon Jr? Let us know on social media @theCHAIRSHOTcom and always remember to use the hashtag #UseYourHead!
Chairshot Wrestling News Shuffle (2/19/19)
Start your Tuesday off with commentary on DX in the Hall Of Fame, Lacey Evans, heat for Lio Rush, and more!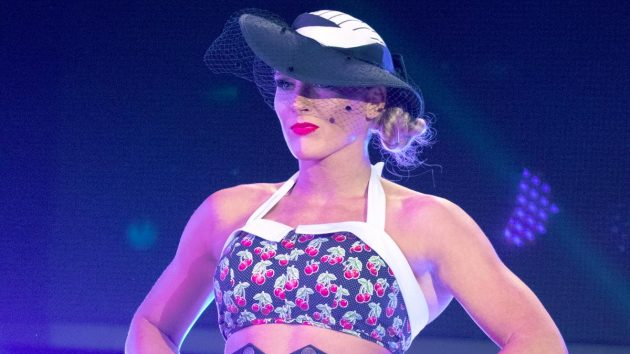 Jason shuffles into Tuesday with the Chairshot Wrestling News Shuffle! Today we take a look at news on DX, Lacey Evans, heat for Lio Rush, and more!

Why Becky Lynch Won The Royal Rumble
Many fans have been questioning why Becky Lynch won the Royal Rumble if the goal was to have Charlotte inserted in to storyline with Ronda Rousey. The current storyline between the three would have made more sense had Charlotte won. Dave Meltzer stated on the latest edition of Wrestling Observer Radio that Vince McMahon was insistent that Becky Lynch win the Royal Rumble.
Are You Ready?
It was announced earlier today that the first members of the WWE Hall Of Fame Class of 2019 will be none other than D-Generation X. Xpac, Shawn Michaels, HHH, The New Age Outlaws and Chyna will all be a part of the induction.
BREAKING: As first reported by @espn, D-Generation X are the first inductees in the WWE Hall of Fame Class of 2019. https://t.co/rIPCM14ewY

— WWE (@WWE) February 18, 2019
Big Plans For Lacey Evans?
Since debuting on the main roster and participating in the Royal Rumble, fans have wondered what creatives plans are for Lacey Evans. According to Dave Meltzer and the latest edition of Wrestling Observer Radio, Lacey Evans is in for a gigantic push, and there are many backstage officials that are very high on her.
Lio Rush Has Heat ?
Sunday nights finish to the Intercontinental title match between Finn Balor and Bobby Lashley has people scratching their heads. Perhaps there is reason to the breakup of Lashley and his hype man Lio Rush. According to PWI Insider Elite, Rush has heat backstage.
"It appears as if Lio Rush is done with Bobby Lashley. I can tell you behind the scenes there were not a lot of people surprised at that and not a lot of people surprised that Lio took the pin."

"There are times Lio has a reputation for rubbing people — including other workers the wrong way. Whether that was being held against him and that was part of the reasoning for him losing or whether it was just a decision to protect Lashley and shift the belt to Finn Balor, I guess we'll have to see based on how Lio is presented in the weeks and months to come."
Jason's Thoughts On Today's News
DX is getting a well deserved Hall Of Fame Induction, but I have mixed feelings on it. This feels like an easy way out for WWE to have Chyna included into the HOF, rather than have her inducted as an individual. Also, I am probably in the minority on this, but there are others more deserving to be in before DX. I personally would have went with the NWO, but I am a mark for the NWO, so that's just me.
Lacey Evans has the look, and her mic skills aren't bad, however, she is green as grass. It will be interesting to see what type of program they come up with for her. A clash with Alexa Bliss perhaps?
Chairshot Wrestling News Shuffle (2/18/19)
Start your Monday off with comments on news regarding Chris Jericho/IMPACT, AEW Ticket Sales, Becky Lynch and more!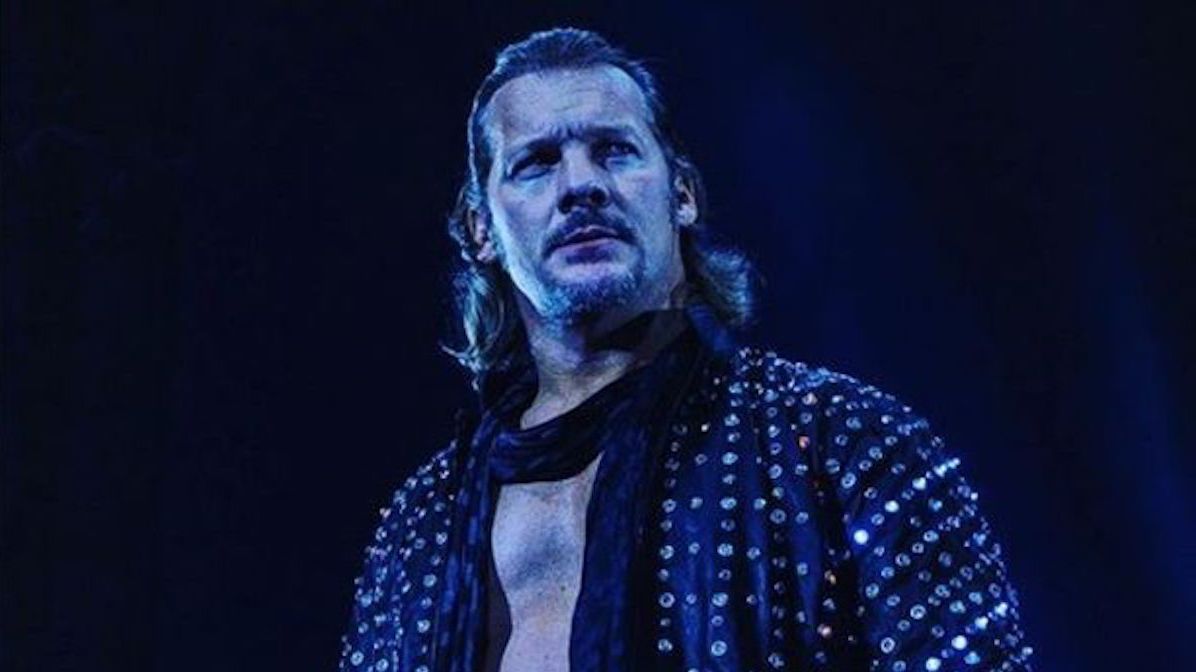 Jason shuffles into Monday with the Chairshot Wrestling News Shuffle! Today we take a look at news on Chris Jericho/IMPACT, AEW Ticket Sales, Becky Lynch, and more!

More On IMPACT Offer To Chris Jericho
Chris Jericho was recently a guest on Wrestling Observer Radio, and during the broadcast he discussed the offer that IMPACT wrestling made to him a few months ago: (credit to Fightful for the transcription below)
"In my mind, from a pure business standpoint, I'm worth as much as Brock Lesnar to WWE as far as what I bring to the table. That's the watermark that I had. For me to go back to Vince, I want that kind of a deal. When I was starting to talk with Tony (Khan) and New Japan and Impact as well– Impact offered me a hell of a deal for a four match series. We're talking mid-seven figures. They have some cash as well."
AEW Double Or Nothing Ticket Sale Notes
Cody Rhodes took to Twitter a few days ago and provided some interesting stats on ticket sales for AEW Double Or Nothing:
• Tickets purchased from all 50 states domestically(plus Puerto Rico / D.C)

• 9 countries. Canada, UK, Mexico, Australia, Costa Rica, Finland, Germany, Panama, Austria

• 1st same day sellout for pro-wrestling in Vegas ever!

Thank you fans for going "all in" on this dream. pic.twitter.com/F5oi8A7uDu

— Cody Rhodes (@CodyRhodes) February 13, 2019
Why The Women Didn't Headline Elimination Chamber
Initially, it was thought that the historic Women's Tag Team Championship match would headline the Elimination Chamber pay per view, however, according to Fightful, Vince McMahon made the change to swap the match out with the men's Elimination Chamber match. McMahon felt the women's match would get the reaction desired to close out the show.
Becky Lynch Re-Injures Knee At Live Event
While it appears to be only in storyline, Becky Lynch appeared to re-injure her knee after attempting to attach Charlotte Flair at a house show Saturday evening.
BREAKING: @MsCharlotteWWE has RE-INJURED #TheMan's knee after the suspended @BeckyLynchWWE jumped the barricade at #WWEAlexandria.https://t.co/UTeaeDgjQL

— WWE (@WWE) February 17, 2019