Press Release: DEFY Wrestling Is 'On Edge' In Seattle On December 14th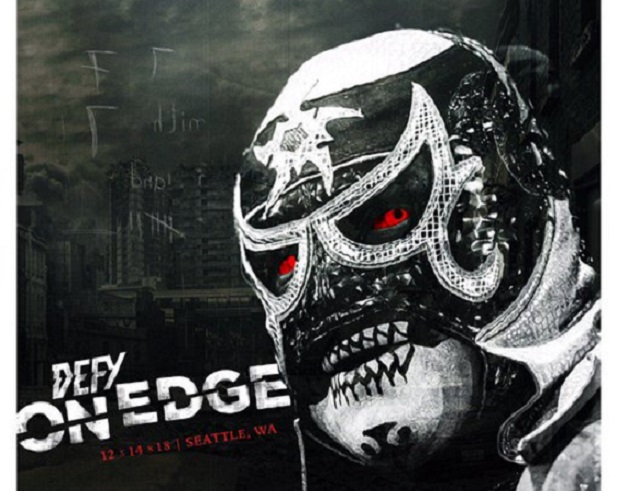 DEFY Wrestling returns to Seattle on December 14th!
After being in Portland, Oregon this past weekend for its latest event (check out results here), DEFY Wrestling will return to Seattle, Washington on December 14th for 'On Edge'.
The following press release providing details on the event was sent along today to The Chairshot by Matt Farmer:
DEFY Wrestling On Edge takes place December 14th at Washington Hall in Seattle WA!
Mark down December 14th on the calendar, as DEFY Wrestling returns to Seattle for another stellar event!
After a successful championship defense this past weekend in Portland Oregon. DEFY World Champion "The King of Swerve" Shane Strickland will be putting his title on the line once again, this time against Canadian, Artemis Spencer. Artemis has quickly become one of the most popular wrestlers in the Northwest and was granted this championship opportunity by the champion himself.
Friday, December 14th will also see the one and only Pentagon Jr return to a DEFY ring. "Cero Miedo" (No Fear) is a motto that Pentagon lives by, and he'll demonstrate that veracity when he returns to Washington Hall.
We also know that making his US wrestling debut is the one and only Chris Ridgeway. All the way from the United Kingdom, Ridgeway has been pegged as the next break out star coming out of Europe.
Just announced, IMPACT X-Division Champion "The Machine" Brian Cage will be coming in action at DEFY On Edge. The Machine's last appearance in a DEFY ring saw him take the champ Shane Strickland to his limit. He fell short on that attempt, but he has a desire to capture DEFY gold.
Tickets are on sale at www.DefyWrestling.com
Food and drinks provided by Lunchbox Laboratory.