Pro Wrestling: The Senior Tour?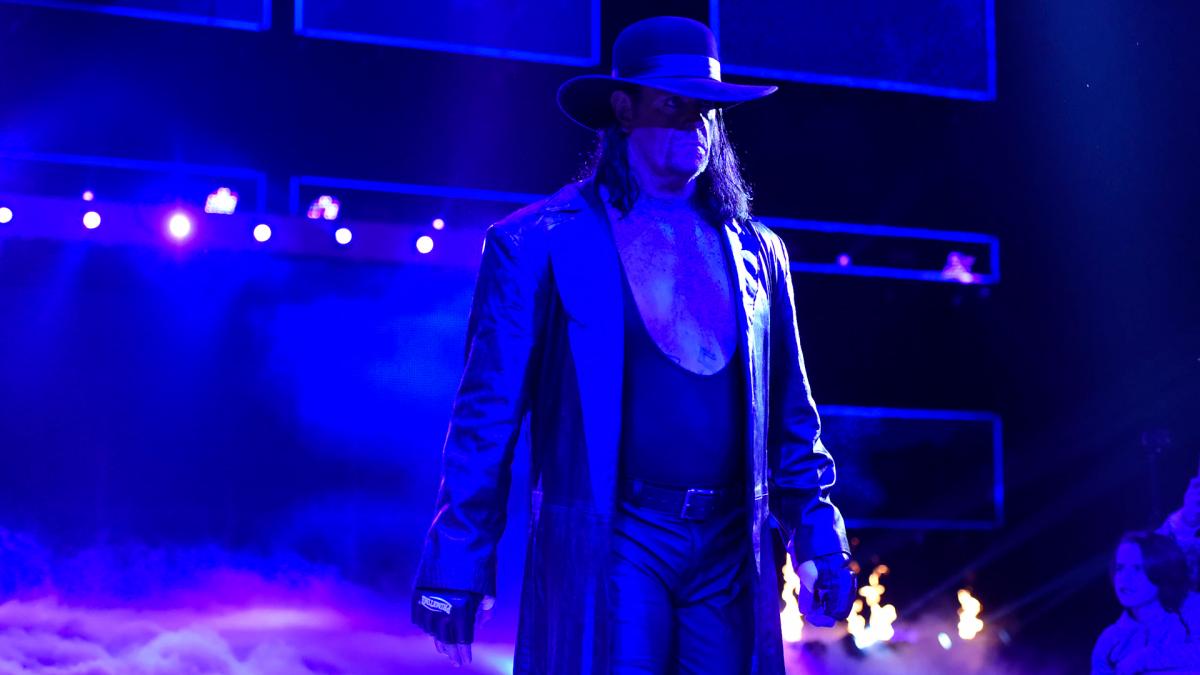 Wrestling all over the world–not just in WWE–is featuring and celebrating stars of years past, and doing so in prominent positions. Is this any different than Hollywood and music?
While much has been said about the ages in the tag team match at Crown Jewel (Shawn Michaels is 53, Triple H 49, The Undertaker 53, and Kane 51) that's not the only place where guys who could be my older brother are competing.  49 year old Kurt Angle just wrestled on RAW this week after working at Crown Jewel himself.
It's not just WWE, either!
Chris Jericho is still going in New Japan at the ripe young age of 47 and will be in the second biggest match at Wrestle Kingdom in January when he faces Tetsuya Naito in a defense of the IWGP Intercontinental Championship that he's held since this summer.  Over in Ring of Honor 47 year old Bully Ray is the best heel they have working there (his work this past weekend included a match where he was the manager for Silas Young, who faced the 55 year old Sandman in a no DQ match).  But wait, there's more!
One of the biggest stories on the indie scene this year is the run that 50 year old Pierre Carl Oulette (PCO) is on in 2018.  And in AAA 52 year old LA Park, the Chairman from WCW back in the late 90s, has undergone a career resurgence.  That's a whole lot of work for guys who are almost or over 50 and have long since seen their best days.  And with that come the obvious questions: (a) Is this bad for business? and (b) Is this a bad sign for their respective companies?
In response to the first question, I give it a resounding no.  Of course it's not bad for business.  Bringing in anyone with the name recognition and residual popularity to sell a few more tickets or get a few more views is not only just fine, it has a pretty long history in the business.  Bruno Sammartino was working house shows in 1986 ad 87 at 50 years old, often in the main event or second highest match on the card.  Verne Gagne won the AWA World Championship at 54 years old (it helped that he was the owner and booker at the time, of course).
Ric Flair worked until he was almost 60.  Wahoo McDaniel was US champion at 46 and competed until he was 57.  The Rock n Roll Express are still working indie shows now at ages 62 (Ricky Morton) and 60 (Robert Gibson).  The list goes on and on.  If guys can still get in a ring, move around at all, and still get off one or two of their big moves then there's a good chance they're going to keep working.
And they're not alone.  The music industry is chock full of guys that are old enough to have fathered some of these dudes and are still going – Paul McCartney, The Rolling Stones, Tony Bennett, and Bruce Springsteen, to name a few.  Liam Neeson is still taking out bad guys into his 60s and the Expendables series is centered around 50 and 60 something year old action stars returning to do their thing.  As long as they can pass and we're still willing to pay it's not that big of a deal.
But what about the people that are hiring them?  Is it any kind of bad omen that there's a desire or need to keep running these guys out there, whether it's just every now and then or on a regular basis?  To that I answer…….it depends.
Yes, making a 50 something year old your full time top star and putting your top title on them for an extended run is a sign of major desperation or just bad decision making.  But nobody's doing that here.  Bully Ray gets a big segment on TV almost every week but he doesn't main event and he doesn't challenge for any titles.  Angle's match Monday was booked in order to make him look like an old guy who's in over his head with Drew McIntyre.  P
ark and PCO aren't working 60 minute Ironman matches.  And while the 4 way nursing home tag match looked bad in spots from what I heard, that and it's predecessor at the Super Show Down were special additions to shows for crowds that hadn't seen those guys in person before.  And while you can argue that they got too much TV time to promote them, to the point that it overshadowed Evolution in very conspicuous fashion, now that those dates are done we're not seeing them anymore.  So I don't see what the big brouhaha was all about in hindsight outside of the advertising.
So I guess you could say I'm fine with the old guys still working and still getting prominent spots sometimes.  On a personal note, when my Dad saw Bruno was still working it took him back to his younger days of watching and gave us one more thing to bond over.  And he didn't say 'man, Bruno's still out there?  They must be desperate.'  He was happy to see that 'his guy' could still go a little and that made me happy.
When I'm in the car with my kids and play some of 'my music' to a favorable reaction it makes me feel pretty good.  Nothing wrong with giving some of our elders a place on the show as long as it's managed right.  Like all forms of entertainment wrestling and WWE exists on a continuum that spans from my grandparents to my children and there's room for everyone to participate and enjoy.
NXT Minus 6: Moving Forward
What does the next era of NXT hold?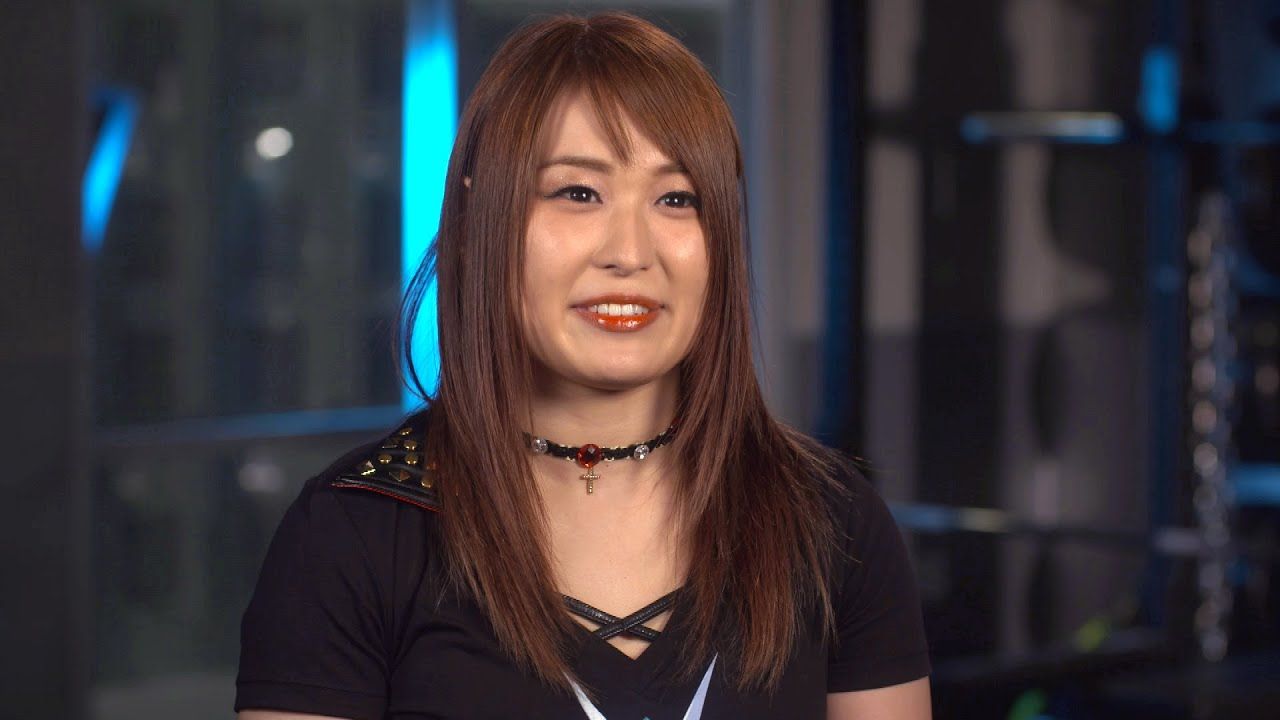 It's WWE NXT: We're moving on. We're not bitter. We're happy with what we have.
6. The WWE reeeeeally loves to screw with us. They spend weeks dumping on NXT then kick off a show with a 4.7 star banger?!?!?! Buddy Murphy is a big league striker. He packs a punch far above his weight class. Meanwhile, Velveteen Dream steals another victory. I like where they're going with him. Shades of the Ultimate Opportunist. Living on the Edge of a Dream?
5. "Charlie Brown finally kicked the football." Oh Mauro, sometimes you are just too good.
4. Dominik Dijakovic is in desperate need of a save. I have no idea what that promo was. Ancient Wicca prayer? Medieval magnet poetry? He is world class in ring and absolutely floundering on the mic. He's so bad, it would be an upgrade if Io Shirai was his manager.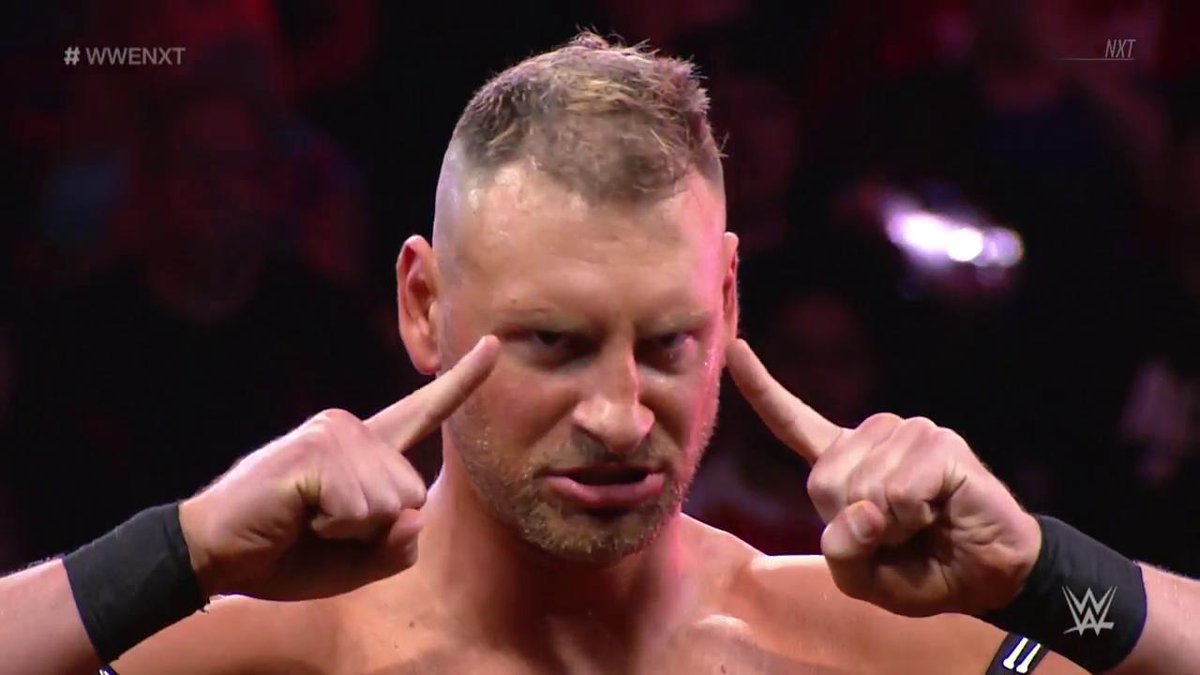 3. Speaking of promos, Johnny Champion adds another layer to his story. Johnny Smartass absolutely crushed Adam Cole on the mic. I know they said 2-out-of-3 would be definitive, but if we get Johnny Gargano-Adam Cole part 2 in HIAC or falls count anywhere, I'd find it in my heart to forgive them.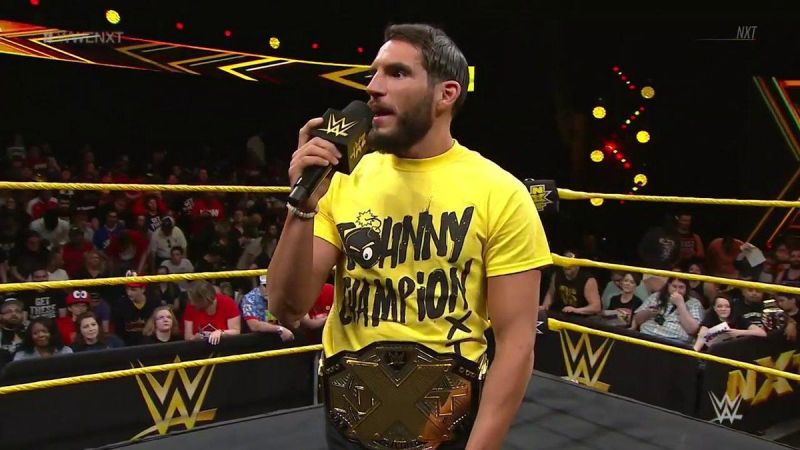 2. Shayna Baszler watches Dark Side of the Ring. She thinks it's a comedy. She is PURE EVIL. She is as pure of a heel as there is. She is the anti-Ricky Steamboat.
1. I'm trying to overlook how poorly WWE handled Kairi Sane's last NXT match. Instead, I am focusing on how much it adds to the inevitable Baszler-Io Shirai matchup. Shirai has improved in ring every time out, but she's still anime nicey nice. It will be exciting to see her turn up the emotion and intensity and really look to hurt Baszler as payback for her best friend. This one could steal the show at the next Takeover.
That's right…I said it.        


Mcleod: Will We Ever Get The Lee vs. Dijakovic Rematch?
Will we ever see the anticipated rematch?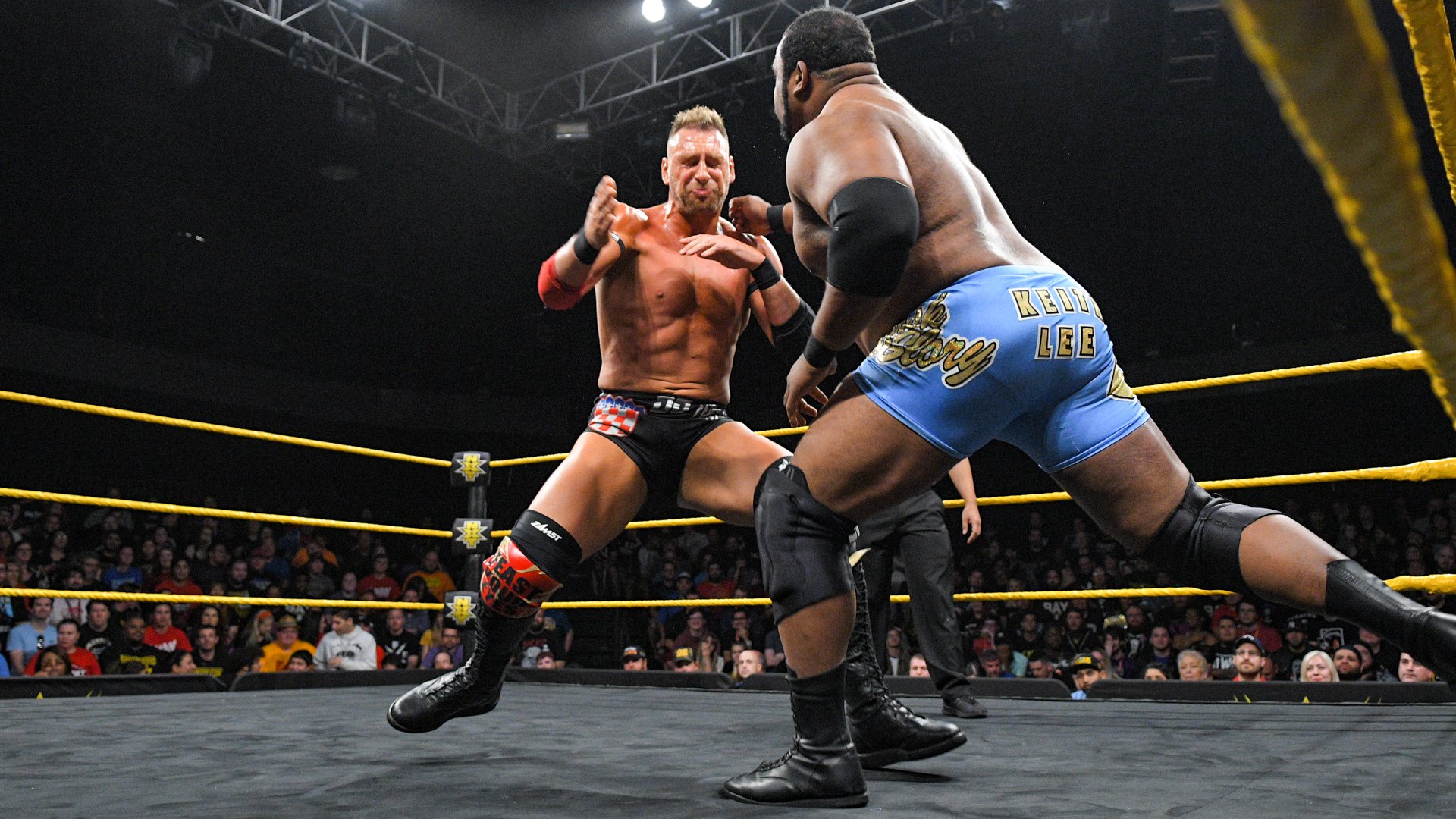 Keith Lee and Dominik Dijakovic tore the house down in their first WWE NXT encounter, and Scott Mcleod is eagerly awaiting the rematch–just like the rest of us!
Cast your minds back several weeks when we saw a short but physically impressive match between Keith Lee & Dominik Dijakovic. We saw Lee get monkey flipped only to land on his feet and Dijakovic hit a corkscrew plancha to the outside. The match unfortunately ended in a double count out but we were lead to believe this wasn't over as they continue to brawl while refs try to pull them apart.
They were scheduled to face off on the episode where the 5 way to face Gargano took place and that was the focus of that episode. A week or so later Lee said they would settle their differences in two weeks time.Two weeks should have this week but Lee was nowhere to be seen. Dijakovic came out and beat an enhancement in record time before declaring his intentions to challenge for the North American Championship. Judging from this week it looks like they're feud is done which is just a shame.
They teased us with what could be with that match several weeks ago. Two guys who have the size but can pull out incredible displays of athleticism. Put that on a takeover give them around 10 minutes between two title matches and they would tear the house down. It would be a shame to not see this match at least one more time in NXT. If a few weeks ago didn't convince you then check out their match from the PWG Battle of Los Angeles 2017 which was rated 5 stars.
It would be something different to everything else on the card. If Dijakovic is set to challenge Velveteen Dream can we not not add Lee and make it a triple threat. Think of how good Dijakovic vs Lee was and add the Dream. Don't tell me you don't want to see that on a Takeover. They could have a good build as well. You have the charisma of Lee & Dream along with the intensity of Dijakovic. I need to see that now.