Takeshi Morishima: Traces To Nowhere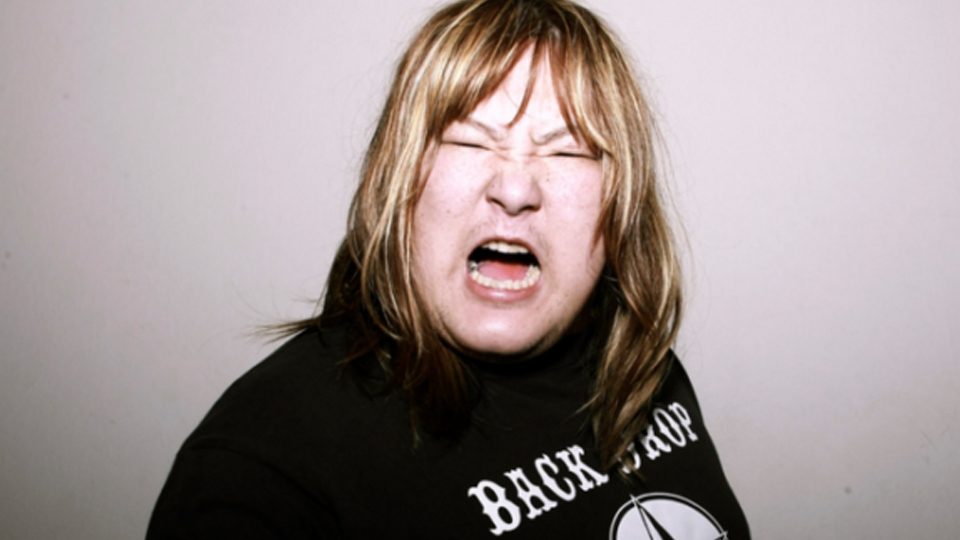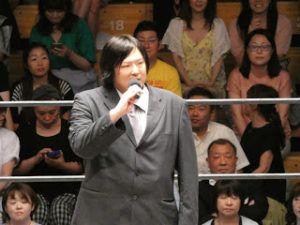 Takeshi Morishima was arrested on November 4th in Kabukichō, Tokyo for punching a taxi driver and breaking his cheekbones, in a row over fare.
Fare he didn't have by the way, which came to about 18,000 yen. It wasn't just a case of him leaving his wallet at home, he had deliberately gotten a cab without it.
Details later emerged about Morishima's disturbing state of mind and sequence of behavior leading up to the event, but we need to look further back to see the roots of the problem.
The majority of wrestlers enter the dojo system very young; usually about seventeen or eighteen. The rules are they must be healthy in body and mind, and have a High School Diploma. They usually go from the closed world of High School sports, into the cloistered world of the dojo. They go straight from their parents houses too. In the dojo they devote themselves to training, and they are only allowed out perhaps for an hour or so on a Saturday, and then perhaps only to a local convenience store, and if there are enough people to wait in the dojo on the seniors, they may even be allowed out to the cinema.
Nightlife, drinking, women, socializing, are all forbidden, and in many ways they are like Geisha, they wait on their elders and the people of their own age they do meet, they find they have little in common with, unless they too are in wrestling.
In the dojo their days are regimented, and even when they make their debuts and are allowed a little more freedom, their lives are still controlled and although they don't have the cooking\cleaning\waiting on senior in the dojo schedule anymore or knocking on doors in the morning in hotels to get hungover, bruised, battered, and exhausted wrestlers out of bed, they have tours and promotional duties, and people are on hand to tell them where they should be. The same thing happens with touring bands, some people get so used to it, they wind up taking their families shopping at 4am; some people go from tour to tour, never going home.
The lucky ones (and this is most of them) adjust well to their freedom, some marry and have a support network of partners and children or else family, others leave and still stay in the wrestling business in some way, they become trainers, start their own promotions, promote events, open restaurants, write books.
Others do not adjust (although it is rare), and very sadly Takeshi Morishima seems to have been one of these people, who did not, although he did try to get some experience for life after wrestling, it doesn't seem to have lasted long (and the company no longer exists).
It also didn't help that he seemed to be pathologically lonely, and came from a small fragmented family, who he didn't seem particularly close to, which is why in later years he clung to Kenoh, whom he used to call at midnight to chat. Kenoh always said that Morishima was a generous person, who never let him pay for anything. Morishima's kindness was such that when he made his debut, he bought young Hitoshi Kumano a steak dinner.
Kenoh credits him with teaching him how to live as a wrestler, and it is a shame that Morishima could not ultimately take his own advice.
In 2016, Takeshi Morishima started his downward spiral, probably caused by a depressive condition and burnout (he was an active wrestler and had corporate duties as well following the shake up after Misawa's death), but maybe there was an underlying condition as well that emerged at that time. His diagnosis of diabetes hit him hard its true (and Kenoh said he cried bitterly, both in the ring and outside of it), and his mental health deteriorated under the shock of being advised to retire, but at the same time he was posting odd things on social media, like rambling crazy statements about things which made no sense. Wrestling was all he had ever known, aside from High School Judo.
He left NOAH under a cloud, and vanished for three years. In the three years he was missing he bounced from job to job, concert security, bouncer, bartender, pizza maker, deliveryman for fast food, luggage porter, flower-shop employee, the list goes on.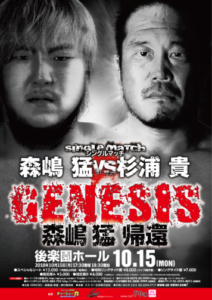 In July 2018 he announced out of the blue that he was returning to wrestling, and he would hold his comeback event at Korakuen Hall in October on his 40th birthday, which he would call "GENESIS". It was later announced that the main event would be himself versus Takashi Sugiura (NOAH's GHC Heavyweight Champion). He didn't look comfortable being there, his body language showed how nervous he was, he spoke with his eyes shut and brushed hair out of his face, he mumbled. Afterwards he practically fled the arena and got into a waiting car and collapsed against the seats. A feature with BATTLEMEN served to highlight how fragile he was.
"GENESIS" was never going to happen, and maybe that was for the best.
On the 10th September, Morishima was rushed to hospital after suffering severe pain in his feet, which was later diagnosed as "septic arthritis" (a condition diabetics are susceptible to) and he underwent emergency surgery. The event was called off and it was announced it would be rescheduled at a later date.
No replacement date was ever announced, as it seemed Morishima's behavior was becoming not just erratic, but dangerous. When he appeared at "Flight" a few weeks before his hospitalization, fans expressed concern at his behavior, Kenoh (it seemed) was also worried by it, but Takashi Sugiura was angered by it and blasted him for being rude as to go so far to plug his own event, make a challenge to him and then leave.
It's sadly true. Morishima, didn't stay around for the aftershow party (although Kenoh had hoped he would), but left to drink with Takeshi Rikio and post comments like "I am not interested in Uchida's NOAH, I am only interested in Misawa's NOAH".
An odd comment to make for a man who had been invited to a 20th anniversary for someone he had a rocky relationship with about a promotion he had arranged to fight the champion of.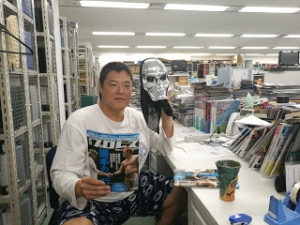 After the cancellation of the event, everything went quiet on Morishima, and people assumed that aside from the "naked drinking with DDT" (usual wrestler antics that no one takes much notice of), that he had gone back to training for his eventual return and rehabbing from surgery.
His odd behavior of turning up at Puro Weekly unannounced and in a Halloween Mask, and then posing with an issue, raised eyebrows, but the people of Kabukichō told a different story.
After his arrest it was discovered that Morishima had spent the days, not training, but drunk and wandering around the district, telling everyone he was "a star". It was later revealed that he would take a taxi to the district, and then ask people in the bars and any wrestlers he recognized who where there, for money for the taxi. This led to several establishments banning him due to the harassment of their patrons, and, as his behavior was less than exemplary, he soon gained a reputation as a mean drunk.
Housing also appeared to be an issue for him at this time (he used to have a beautiful apartment during his NOAH days and he kept a box of candy when he settled down to watch films), but now it seemed he was virtually homeless, sleeping at the homes of people he had known for a few hours, one time even as a live in employee in a restaurant he worked in. He also used to go and visit indie promotions and beg money from the younger wrestlers, at one time making them collectively cough up 500 yen for his taxi, whom he had left waiting outside while he sat and watched the show.
There were days when he couldn't even change his clothes.
On the night in question, he came into "The Stanley Bar" which is run by professional wrestler, Naoshi Sano, and tried to borrow money from him. The store manager told him that Mr. Sano wasn't there, and as he cleaned the store, Morishima made strange comments to him like "I'm a pro wrestler, and your sweeping the floor", playing with his phone, playing with the mail that had come to the store and eating sweets. In the past he had begged for drinks, only having what amounted to £10.00 or $12.00 in his pocket.
He left saying something like he had a few sweets left, and would be back with friends. During his visit, he apparently grabbed the managers arm, and left a huge bruise.
It is proposed that Morishima took a taxi, and drove around looking for people who he could beg fare off. The driver, realizing that the fare was already very high, stopped the cab and told him to pay, and that is when the row broke out.
Morishima claims he was not drinking; but his reputation is against him, and the manager of "The Stanley Bar" says he has never seen him sober.
News on Morishima has gone very quiet since his arrest, but I don't think that prison would be the right choice, and neither would giving him his freedom. Morishima needs to be court ordered somewhere to deal with his issues. NOAH offered to help him once, and he wouldn't take it.
He is only going to get help if he has no other choice, left to his own devices, he is like Takashi Sugiura says, "a child".
The reaction from the puro world has been one of disappointment, on NOAH's side, Naomichi Marufuji has said that for his own sake and that of society, Morishima needs to sort himself out. Old friend, Makoto Hashi (long retired and making a good living as a physiotherapist), said that Morishima needs to make a choice as to what he wants to do, he needs to grow as a person, and not as a wrestler.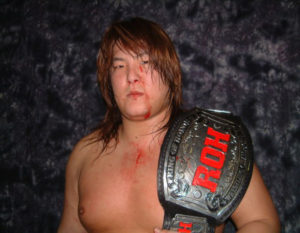 And that has been Morishima's problem; he has never managed to escape his own celebrity. It would have been far better for him that when he came back, he announced that he was returning as a trainer, any number of promotions would have snapped him up immediately, who wouldn't want to say that they had been trained by Takeshi Morishima, who was once known as "NOAH's Monster" and was one of the greatest and most memorable Ring of Honor champions, who holds the distinction of being the only Japanese one? It would have given him an income, he could have lived at the dojo, his food would have been prepared for him by the trainees, he would have eaten healthily (another bonus as the trainees are fed on dishes high in protein) and he would have had a support network in place of old friends, and people to talk to and importantly, look out for and after him.
But now sadly with this assault charge and odd behavior, who is going to want to be in the ring with him, let alone be trained by him, if he is capable of bouts of temper which seriously injure members of the public?
WWE Fears AEW
Are Vince McMahon and WWE running scared from AEW? The signs, for Juan, point to yes.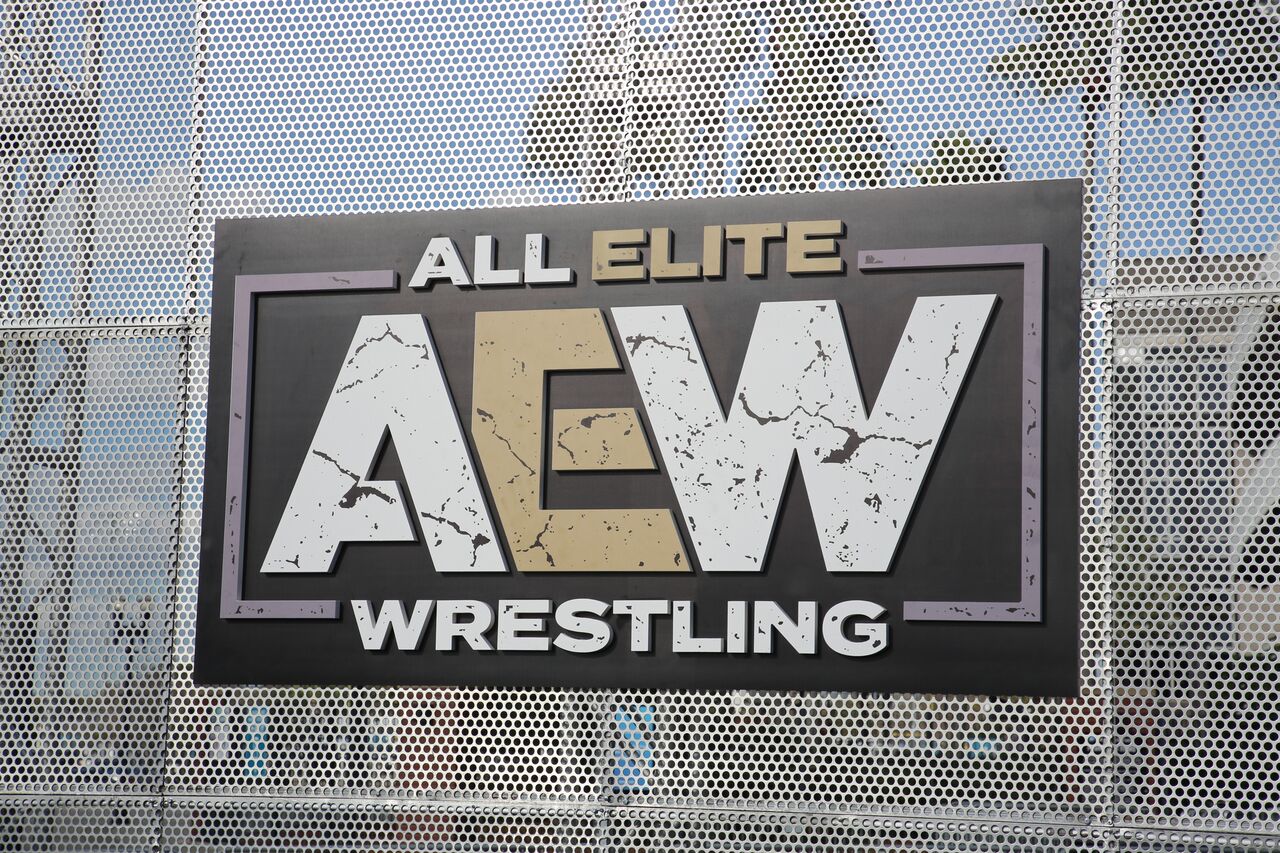 Are Vince McMahon and WWE running scared from AEW? The signs, for Juan, point to yes.
For the last 18 years WWE has controlled the wrestling world with an iron fist but in recent years poor decisions booking wise made promotions like NJPW and ROH rise and gain popularity. Now WWE has with AEW a direct competitor that in just one month has shaken the wrestling world for the better. Like it or not WWE fears the potential AEW could have in the wrestling world.
The shirt scandal
The best example WWE not only fears but has taken notice of AEW, is the fact they banned AEW shirts in some WWE events for a limited time, but this ended very quickly. This showed WWE in a weak position and afraid of having a direct competitor as it once had with WCW.
This controversy made AEW the underdog of the situation and, in reality WWE made them a favor by giving them the title of ''rebels'' against the evil empire. People like to cheer and support the underdog and now that brief controversy made WWE look bad in all ways possible. Also, the Being The Elite show made a reference to this events and most fans understood the reference very quickly.
Talent want to leave
Is no secret that WWE's booking and talent management has been terrible in the main roster and the talent had no choice but to stay in WWE. The birth of AEW has challenge the wrestling business in a big way. With AEW, wrestlers have more options to see their career change for the better or they can just use AEW as a business strategy to make more money from WWE.
WWE lately in an attempt to make talent happier has been giving pushes left and right to wrestler in a way to stop them from living and going to AEW. The Revival, Almas and other cases are the example of this strategy from WWE's part. Other cases like AJ Styles whose contract ends soon has yet to re-sign with WWE in the best position to take the best offer possible right now. Other wrestlers in a similar case like Styles are Gallows, Anderson and Nakamura whom WWE creative has not been kind to them recently.
AEW are the rebels
WWE and AEW have this dynamic of the evil empire and rebels like I mentioned previously. AEW is taking advantage of this ''gimmick'' in a way to be the real alternative the wrestling business has been looking for years since the death of WCW.
WWE being this evil empire has been the norm for years now and people considered NJPW and ROH the rebels, but they never were able to compete directly with WWE but AEW in just two months has been able to get in the head of Vince McMahon already, making them a huge threat to his wrestling monopoly.
AEW needs to live up to the hype
Not everything is perfect in AEW. The promotion needs to deliver in a big way in this Double or Nothing show in a way to show the world they are the alternative to WWE. For now, AEW has been doing the right moves and signing all kinds of interesting talent.
WWE Week in Review: February 11-17, 2019
Tiffany gives us her thoughts on the Elimination Chamber week in review!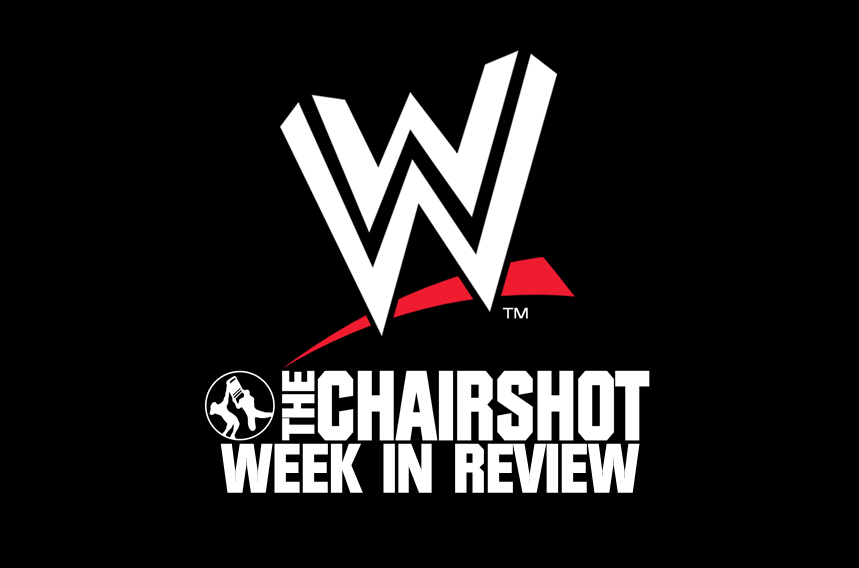 Tiffany gives us her thoughts on the Elimination Chamber week in review!
RAW
Becky Lynch vs The McMahons:  Since this was an episode long story, I'm just going to include it all here. This was pretty much Austin vs McMahon with less swearing and middle fingers. I think everyone knew that the whole apology thing was BS before they finished saying it, but seeing Becky mull her options was interesting.
That said, I'm NOT happy about Charlotte Flair being shoehorned into this. She's excess baggage in a match that doesn't need her. Becky Lynch was the talk of sports, not just wrestling, SPORTS, last year, not Charlotte Flair. All WWE had to do was not screw up Rousey vs Lynch and they screwed it up MASSIVELY. Hopefully, this will get fixed before April.
Boss Hug Connection vs Riott Squad vs Nia and Tamina was a go-home match with stakes attached: the loser will be the first entry in the Elimination Chamber, meaning that they'll have to stay in the longest of the six teams involved.
It was a really good match, Liv Morgan showed herself to be very scrappy, taking on Nia Jax who outsized her in every respect. Normally, I would say that Boss Hug Connection losing means that they'll win at Elimination Chamber, but I really think WWE's going to build Nia and Tamina as an unstoppable team for WrestleMania.
Elias/Lucha House Party was a weird segment considering all the commercial breaks and cut aways. It makes me wonder if there were some technical problems that they were trying to work out. Add in the absolute randomness of LHP coming out and it not being for a match. It was just a weird segment and I'm not sure what the point was.
Drew McIntyre vs Finn Balor/Six Man Tag went WAY too long and was BORING on top of it. I sort of got the McIntyre/Balor thing because McIntyre is allied with Lashley, but the whole run-in and thing with Angle and Strowman and the six man was just…UGH!
Speaking of Angle, this is really hard for me to say but, he needs to retire. I get that he wants to give back and get the young guys over, but it was pretty obvious that the Wrestling Machine can't go the way he used to and it was really sad to watch.
Kevin Owens: I'm not a Kevin Owens fan, so his segment didn't do much for me, personally, but I'm glad he's recovered from his surgeries.
Nikki Cross vs Ruby Riott was a match straight out of NXT, where they actually did have a rivalry when Nikki first debuted with SaniTy and it was really great. I was a little disappointed that Nikki lost, but Riott needs the momentum for her match at Elimination Chamber, so her winning didn't hurt my feelings and she and Nikki looked great.
Seth Rollins' segment alone and with Heyman was really good. It's still not clear that Seth will be able to beat Lesnar on his own, but he made it clear that he's willing to do whatever it takes to do so. I loved Rollins saying what a lot of people have felt about Brock Lesnar and his Universal Title runs.
Rumor is that Dean Ambrose changed the script of his segment with Rollins and what he said was more in character for Ambrose than whatever Vince had in mind. It also teases possible way for Rollins to beat Lesnar at WrestleMania.
Dean Ambrose vs EC3 was an okay match, but the important thing is that Ambrose won the match, even with a roll up, giving 3 a taste of his own medicine. Even though the crowd was DEAD after a very lackluster show, Ambrose got quite a pop when he won, so hopefully face!Dean will stick around for awhile longer.
Revival vs Rood/Gable: Last week, I voiced my frustration over the booking of the Revival and how they should've been tag champions by now and it FINALLY happened. After months of screwy, and sometimes downright STUPID, losses, the Revival are the RAW Tag Team Champions after a fantastic match with Roode and Gable.
Thoughts: This was a BORING RAW. The cuts and segments were all over the place. It was like they couldn't figure out the show sequence and were just winging it.
SmackDown
Pedro Morales: Pedro was before my time, but in his day, he was a great babyface champion and took the title off of Ivan Koloff after Ivan's shocking victory over Bruno Sammartino after Sammartino had held the title for seven years. He was also a two time Intercontinental Champion and holds the record for most days as Intercontinental Champion. Rest in Peace, Pedro.
Charlotte Flair: I've been pretty vocal about not being happy about Charlotte being shoe-horned into the RAW Women's Championship match at WrestleMania, and I still feel that way. I don't care if Charlotte vs Ronda Rousey was always the plan, plans can change and there's no reason why Becky Lynch vs Ronda Rousey needs to be a Triple Threat when every other member of the Four Horsewomen got a one on one with Rousey. However, Charlotte did a good job of embracing the hate that she's getting, but it's clear that WWE's really angered the fans with this decision and will have to tread carefully or they're going to turn the fans completely against the show in general.
Mustafa Ali being out of the Elimination Chamber match SUCKS! However, I'm hoping the concussion won't keep him out for too long.
Triple Threat Tag Match was a good bookend for the tag match on RAW, but why in the world were the IIconics not involved? They could've just done commentary or something. That said, it was nice to see Naomi finally get some revenge on Mandy Rose and get a pinfall win on her. Also, Naomi/Carmella has turned into my favorite SmackDown tag team for the Women's Division.
McMiz TV was about what I expected it to be: cringey and over the top, but it was a good segment and I loved the Usos standing tall while casting doubts on McMiz's chances on Sunday.
Elimination Chamber Gauntlet Match was amazing for one reason: Kofi Kingston. Kofi has been a staple of WWE TV for over a decade and it was nice to see him really get a chance to shine away from New Day. I could be wrong, but I believe Kofi set a record by lasting an hour in the match. After he was finally eliminated, the match was a lot less interesting, and Randy Orton's sneaky win wasn't a surprise when I realized that there was five minutes left and Kofi was still in. Do I think Kofi will be champion off of this? No, not really, because he's been performing like this for a decade and it's never gotten him closer than the Intercontinental Championship, and he hasn't held that in years, but we'll see on Sunday.
Thoughts: A solid show overshadowed by the Gauntlet Match, but got everything in place for the two big matches on Sunday. My biggest issue with SmackDown was that the Gauntlet match was really the only exciting match and that stopped after Kingston was eliminated. Other than that, the show was forgettable. Hopefully that will change next week.
205 Live
Lucha House Party are always fun to watch in the ring, but I've never thought of them as compelling promo guys, but their in ring promo on Tuesday was pretty good.
Lince Dorado vs Jack Gallagher was a really good match, and it was nice to see Gallagher in action since WWE hasn't seemed to know what to do with him and Gulak if they're not feuding with Kendrick and Tozawa. Gulak's gimmick still bothers me because he reminds me too much of RL politicians, but it makes it easy to hate him. Gallagher getting a win was a surprise, but it wasn't an unwelcome one and it looks like it's going to be LHP vs Party of Gulak for now.
Humberto Carrillo's interview was really interesting. I'm still not a fan of the whole Gulak thing of showing a POC the 'proper' way to do something they're obviously good at or saying that their style is lack, but Carrillo is a great wrestler and it makes for an interesting first feud for him.
Ariya Daivari's promo was interesting. He basically bashed everyone he's been attached to without naming names. I think he'll make a great #1 Contender but I don't see WWE doing a Heel vs Heel storyline for the Cruiserweight Championship just yet.
Mike and Maria's promo was much in the same vein as Daivari's: Been working for x number of years and not gotten the recognition they deserved and is better than the people he lost to. I do like the whole 'Not the losses but the process' thing, but I think WWE still doesn't know what to do with them and that really needs to change. Kanellis would be a great babyface challenger for Murphy.
Tony Nese vs Noam Dar was a fantastic main event for 205, which is par for the course for them. This started as a small feud, but it's definitely the most interesting feud right now. I was a little disappointed that Dar lost, but if that means this feud continues, I'm all for it.
The only problem with 205 doing No DQ matches is having to work around SmackDown and/or dealing with a crowd that might be worn out from two hours of main roster wrestling.
Murphy vs Tozawa Contract Signing went about as well as any contract signing in WWE could be expected. There was a lot of trash talk and vows of victory. I was surprised that blows weren't exchanged though, it's almost become a staple of contract signings that someone gets beat up.
Thoughts: A pretty good episode of 205, but not a wowzer. It had goo matches, but nothing really jaw-dropping. Nese vs Dar was fantastic, but the crowd wasn't into it after SmackDown, which is a real problem.
NXT UK
Toni Storm and Rhea Ripley's promo was really fantastic. I've been a little disappointed that Toni hasn't defended her title since winning it off of Ripley when Ripley defended the title almost ever week or so. WWE kept things simple by having Ripley use the usual heel excuse of dumb luck to explain the face's victory, but Ripley stating outright that she hates Storm because of everyone comparing her to Storm was interesting as you seldom have a heel stating that they HATE the face for whatever reason. I loved the fight between the two and am really looking forward to the rematch.
Jordan Devlin vs Noam Dar was every bit as great as I thought it would be. Devlin's done a great job of building his brand as a loud-mouthed heel, but there's no denying that he's super talented. Dar is extremely underrated, in my opinion. I was a little surprised that Devlin lost but having the loss be due to Travis Banks protected Devlin and got that feud back on track. Plus, it gave Dar a win he really needed.
Jinny vs Mia Yim: I believe I said last week that I don't get Jinny and this week's match solidified that feeling. I. Don't. Get. It! There is nothing interesting about Jinny. She's got an average look, average promo skills, and average in-ring ability, there's really nothing about her that explains why she should've beaten Mia Yim, who is better than her in every respect as far as the ring goes.
That said, the match was good, but I'm not thrilled with Mia Yim getting beaten by someone she should've wiped the mat with.
Pete Dunne vs Wolfgang was a FABULOUS match! Wolfgang gets overlooked a lot since he joined Gallus, but it's not often that you see a big guy that can move like he can. I found it odd that Walter, who is apparently being pushed to face Dunne didn't get involved, but it was a great match and Pete Dunne looks unstoppable, so that's all that matters.
NXT
Shane Thorne vs Dominik Dijakovic was exactly what I expected from any match with Dijakovic: Rough and tumble. It was a good match, but I can't say I'm overwhelmingly impressed with Dijakovic since he almost never has a match longer than five minutes.
Undisputed Era's promo was really good. Usually a faction losing all their belts is a sign that a split is coming, but that doesn't seem to be happening with Undisputed Era, at least not right now.
Sky Pirates and Bianca Belair's Promo was really good and established that Belair isn't a face now, though her assertion that she's still undefeated is kind of stupid.
Street Profits vs Humberto Carrillo and Stacy Ervin Jr would've been a good, if random, match if WWE had just let them wrestle instead of adding Ohno and Lee for no real reason and then having European Alliance and the War Raiders run in at the end. It just made the segment feel very disorganized.
Aliyah vs Taynara Conti: I've been saying for awhile that NXT needs to do something with Aliyah. She's a great talent and is a great heel, but she tends to get overlooked. That said, I was shocked when she got Conti, a LEGIT blackbelt in Judo, to tap out to the Total Aliyanation, which isn't the most elegant or impressive thing I've ever seen but it definitely did the job.
I HATED the Horsewomen running in on a match that didn't concern them just to prove how 'bad' they were, especially since Aliyah, Borne, and Conti are tweeners/heels. Just a stupid ending to a really good match.
Ricochet vs Adam Cole was AMAZING, as I expected it to be.  I really can't think of much more to say than that. I wasn't surprised by Ricochet's win or the Undisputed Era standing tall. I was surprised by Aleister Black's run-in, but I'm not against it. It at least gives Ricochet an ally against the UE.
Elimination Chamber
Men's Elimination Chamber Match for the WWE Championship: The men's Elimination Chamber for the WWE Championship was the main event, and not a deserving main event, in my opinion. I think the Women's Tag Championship should've main evented.
The match was okay. Elimination Chamber matches can be a little hit or miss and this was a hit. Styles being eliminated was a surprise because I really thought it would be down to him and Bryan. Kofi Kingston's performance was AMAZING and it was a damn shame that WWE chickened out of giving the crowd a truly shocking moment on the Road to WrestleMania, but Bryan retained, just like I though he would.
Women's Elimination Chamber Match for the WWE Women's Tag Team Championship: I have to admit that I was very unhappy about this match being starting match because it definitely had a lot more interest than the Men's Chamber match.
Overall, this was a really good match, but it was ROUGH, as is usual for a Chamber match. Riott Squad were my favorites coming out of the box, but I still rooted for Boss-Hug Connection. I was SHOCKED when Boss-Hug won it, my money was on Samoan Dynasty or even the IIconics.
Intercontinental Championship: I'm going to be honest, I didn't really care about this match. I like Balor, but Lashley bores me rigid and I don't really care about Rush other than to say he's annoying.
The match was okay, but I wasn't into it. However, I am THRILLED that Balor won and FINALLY has a title after being on the main roster almost two years and with only a one day reign as Universal Champion to his name. The end of the Lashley/Rush feud was an unexpected bonus, but I'm not sure what they're going to do with Lashley without Rush because Lashley has the personality of a dry mop.
RAW Women's Championship: Not gonna lie, I skipped Charlotte's promo because I'd rather have my eardrums ruptured than listen to her and because my wifi kind of stinks, I was a little behind. I LOVED that Ronda ditched her usual shorts because watching her tug at them drove me nuts.
I feel bad for Ruby Riott that that pitifully short match was all she got just so WWE can build a match we've already seen and nobody wants to see again. Thank God, Becky showed up to save us all. Watching her beat the living hell out of Charlotte AND Rousey was very satisfying, but the use of Riott was utter BS.
WWE Cruiserweight Championship: This was a really good, very physical match. I'm a huge fan of Tozawa and I was very impressed with his, and Murphy's, performance. I was not surprised that Murphy won, but I was disappointed. Murphy's a good champion, but it's time for someone else to hold the belt.
Braun Strowman vs Baron Corbin: The neverending, feud between Corbin and Strowman got another airing as the two took each other on in a No DQ match. The match was every bit as bad as I expected it to be and worse, and my expectations were LOW. I can't say the end was a shock, but I was hoping that this feud would end and it's not. Mocking the Shield? Not cool and I hope Dean stays in WWE long enough for the Shield to beat all of them up.
SmackDown Tag Team Championship: First and foremost, congrats to Miz and Maryse on their second child!
I'm going to admit that I haven't been feeling this whole Miz/Shane thing and I still don't since Shane has never been the best wrestler in the world and Miz gets on my last nerve.
The match against the Usos was as good as can be expected. I was shocked, given what happened with Jimmy Uso last week, that WWE would put the belts on the Usos, but I'm very happy about it. It looked like McMiz would steal it from the Usos, but Shane's bravado got the better of him.
Thoughts
This was another okay week for WWE, I can't say it's one of the best ones they've had on the road to WrestleMania. Every show had its solid points, but WWE was definitely playing it safe, which is understandable since the company's biggest PPV is coming up.
Elimination Chamber was okay, it was definitely a B-PPV, but there were enough nice surprises to keep it from being a total snoozer. Now we have Fastlane in three weeks and WWE's going to really have to ramp up the build to get people into WrestleMania.