The Good, Bad and Ugly: NXT Takeover Wargames 2018 Pre-Show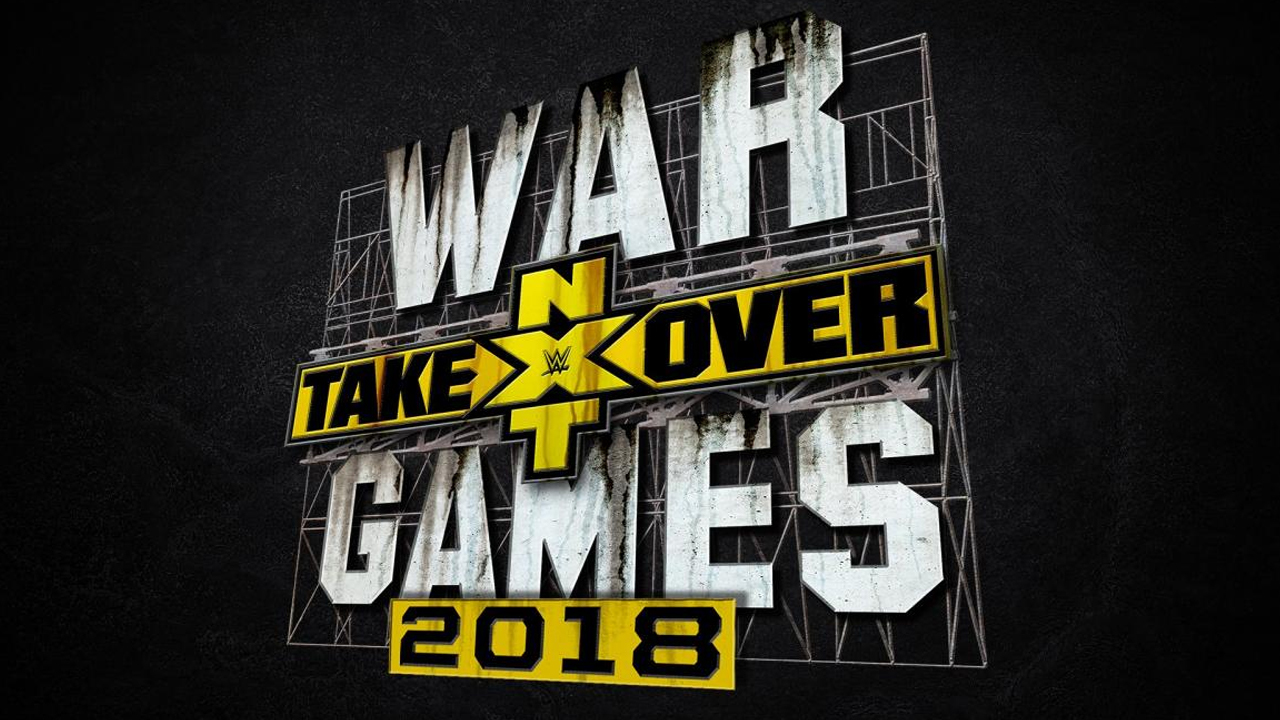 Bobby takes a Good/Bad/Ugly look at WWE NXT Takeover Wargames. Was it all good?




NXT Takeover has become an epic event that usually eclipses the WWE's half-assed event the next night.  How does WWE  fix this?  They make it a very short match list.  However this card is stacked and as usual I cannot wait to watch.  Like this event, lets make this short and sweet for the WWE's second ever War Games!
THE GOOD
Aleister Black vs. Johnny Gargano
Aleister Black's time in NXT is numbered, honestly.  He is hopefully going to make an impact on the WWE main roster scene soon.  I can't see them wasting him.  His entrance and presence he brings is too good not to use fully.  Especially with HHH saying he will be using more Main Roster guys on NXT now he can free up some big guns to the Main Roster from NXT as well.  Aleister Black is perfect for the picking.  Johnny Wrestling will no doubt bring the pain.  I expect this match to be brutal in its typical fashion.  These two always get a reaction no matter what, and Wargames will be no different.  After many close falls, and gasp from a hot crowd, Aleister Black kicks Johnny's head off for the win!
NXT Women's Championship 2-Out-Of-3 Falls Match: Shayna Baszler (c) vs. Kairi Sane
Predicting Match of the Night!  Shayna Baszler is going up to the WWE, I feel very strongly about this and simply cannot wait.  She will be phenomenal in the current environment.  This contest will be unique, action packed and fulfill everything it needs to for the fans.  We will have immense violence, beautiful acrobatics, and many high moments.  They just pair so well, such contrast in every way.  One is bold and black and white, almost basic, while the other is a complete spectacle and show.  That is all these two can do.  NXT has someone who can and will carry NXT on from here.  Kairi Sane is just fantastic and will no doubt win back her title.  I cannot wait to see where this takes us.
NXT Championship Match:  Tommaso Ciampa (c) vs. Velveteen Dream
Velveteen Dream always wins, even when he loses.  He is a shining light, and a pleasure to be able to watch.  This is another shining star that will no doubt be heading up soon.  You cannot teach what he has. He is an unstoppable force and future Hall of Famer.  Having said that Tommaso Ciampa is going to knock his glittery head off.  I expect an extensive set of moves and some new things from their repertoire.  They will no doubt like the other's on the card get a lot of time to show off correctly.  They will hurt each other and it will take it's toll on both men.  If it wasn't for the fact that I believe Dream will be WWE's newest addition, I would say he will take the title.  However I just don't see the benefit.  Tommaso Ciampa retains after a violent performance.
Wargames Match:   Ricochet, Pete Dunne & The War Raiders vs. Undisputed Era
Two Rings, cages, violence, high flying, lunacy.  We have a little bit of everything going on here.  Everyone involved are just incredible and natural in this type of environment.  I would say Undisputed Era and Ricochet will be the stars of the match.  They just always bring us something unbelievable and unrivaled when it counts.  The crowd will not sit down this entire show, especially when this match goes down.  I absolutely love this match, everything about it.  It brings tremendous value to the fans.  We have the nostalgia factor, the high caliber of talent, and the fact that this will be a very long, action packed.  We have some of the very best NXT has to offer literally caged and packaged up perfectly.  What more could we ask for.  Undisputed Era Wins Bay Bay!
THE BAD
NXT doesn't do bad.  THEY DON'T DO IT!
THE UGLY
WWE's cheap attempt to not let NXT overshadow their main roster's downfalls by keeping the card small will be wasted.  This show is just insanely good!  Although it has been said to me that the matches are going to be long and HHH probably wanted to make sure the talent in the event has enough time to perform at their best.  There is plenty of talent not working Takeover, and it is an Ugly shame.  Overall a very small complaint to a Perfect Event.




This is going to deliver on all levels.  It is just what NXT Takeover does.  Outstanding all around, I will be watching gleefully.  NXT reminds me constantly of the good times that can be had as a Professional Wrestling Fan.  As I have a past with Warbeard Hanson, best of luck man!  Have a kick ass show!  Prayers and Love to California.  Thank you all for reading.  Check out my Post show article for more unrelenting kissing of NXT's Ass because this show is going to be awesome!
Will NXT WarGames be a clean sweep on the good side? Let us know on social media @theCHAIRSHOTcom and always remember to use the hashtag #UseYourHead!