The Good, Bad and Ugly Pre Crown Jewel 2018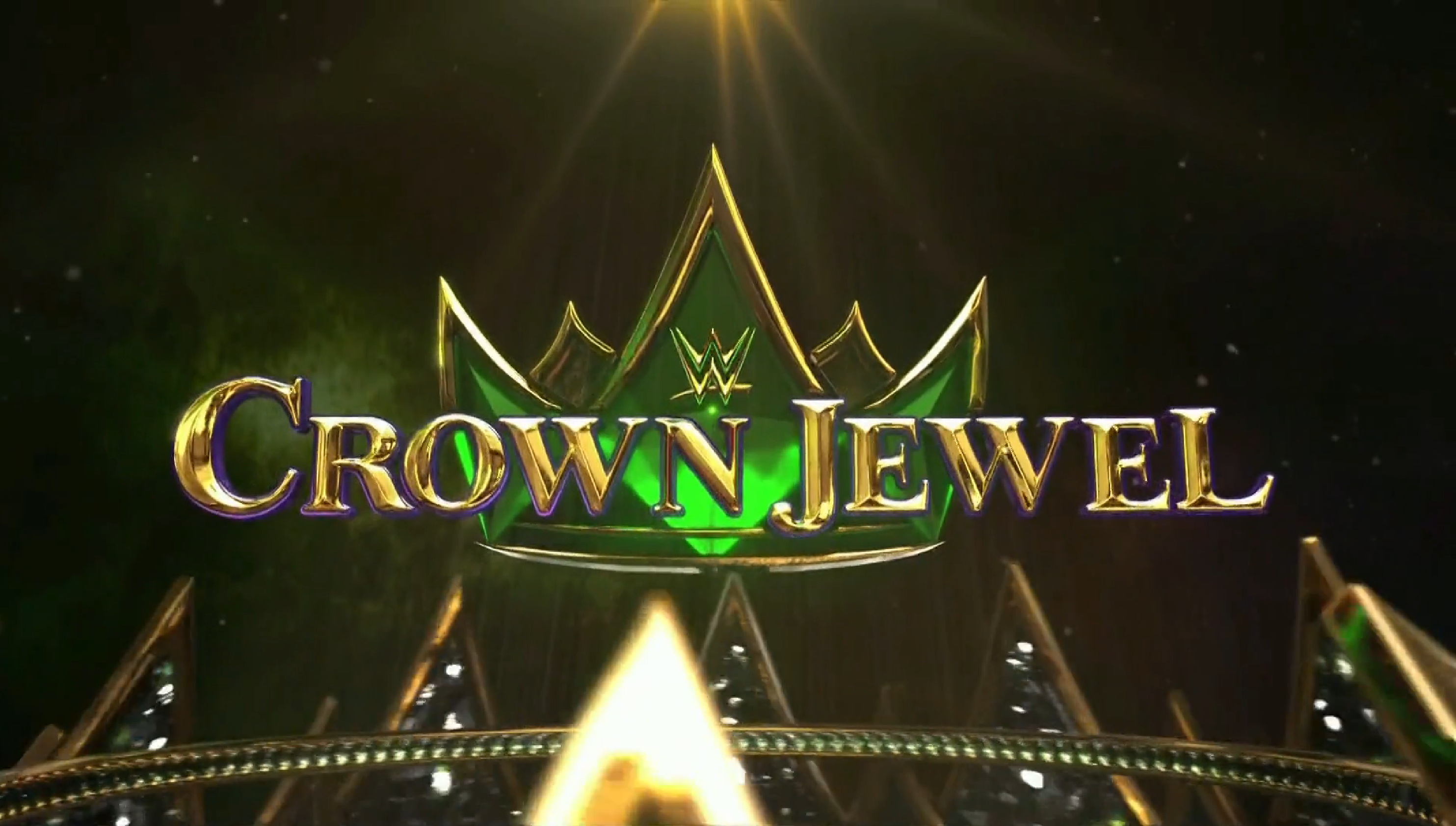 The Crown Jewel is upon us, well some of us.  As most of us won't be watching because we will be at work at 12 on a Friday afternoon, it is a reminder that this event is just not for the everyday wrestling fan, and an attempt to win over Saudi Arabia.  I will not get into politics or anything media related from here on out though, let's be impartial, and see good can come from the action!

The Good
Rene Young doing commentary is just Good for business.  I love it, and it is a huge deal in every way!  This makes me happy, and will be a statement for sure!  She is doing something great that needs to be appreciated.
Hulk Hogan!  To me a true blue Hulkamaniac from the 80's.  I cannot wait to see Hogan back where he belongs!  Any Hogan is Gold Brother!  I WILL BE GOING CRAZY!   Welcome Back Hogan!
DX vs. The Brothers of Destruction: I know the last match wasn't perfect, but we have here the most impressive character in history the Undertaker, pure spectacle, Kane, a mainstay with WWE talent for Decades,  HBK, Mr. Wrestlemania, the Showstopper, the Guy through some of the best years in Professional Wrestling, and of course The Game, the King of Kings, the COO HHH!  Enough said, it has to be good, it has to be good!
WWE World Cup:

Seth Rollins vs. Bobby Lashley
Kurt Angle vs. Dolph Ziggler
Jeff Hardy vs. The Miz
Rey Mysterio vs. Randy Orton
I am grading this World Cup tournament as Good all-around as it is the closest thing to interesting to me on this event as a fan of the weekly WWE action.  We have some gold in here.  I love all of these matches as well as the matches to come from them.  The whole tournament is purely and unapplogetically talented.  I would bet we will have a great showing from these superstars who Mr. McMahon himself I'm sure has explained the importance of this very talked about event.  He has his very best going at it, and the crowd will eat this up! The Miz wins the whole AWESOME thing!
Universal Championship – Brock Lesnar vs. Braun Strowman:  The battle of the Titans finally will unfold correctly.  I see pure aggression, power, and mega feats of strength and will.  Lesnar is a freak, and Braun Strowman will be on his A game which will not only give us what we want, but will skyrocket his fame somewhere we have yet to see.  Braun Strowman, The Monster, will beat the Beast, and Bring Home his WWE Title.
WWE Championship – AJ Styles (c) vs. Samoa Joe:  I cannot deny the way these two worked the last show.  I went in sour at this long drawn out feud, but understand the reasoning of this one.  Not to mention it will get the attention it deserves in front of this crowd looking for something gruesome.  I am hoping this is the REAL FINAL CHAPTER to this drawn out disaster.  AJ Styles Retains to start a long overdue feud with The Miz.
SmackDown Tag Team Championship – The Bar (c) vs. New Day:  Again, a trend, this rivalry is old, although the Big Show brings a great dynamic, and I have loved watching these teams fight every week. I seriously doubt these insanely talented Tag Teams will stink up the place.  I expect they will be on all cylinders and deliver a stellar performance, because that is just what they do.  New Day Rocks and Rocks the Belts again!  New Tag Team Champions, New Day!
Cruiserweight Championship – Buddy Murphy (c) vs. Cedric Alexander:  OH MY GOD!  These two can go better than most.  I am excited to see this happen again.  Action packed, exciting and unpredictably this could be the sleeper of the day.   Although it may not even be on the event.  If it happens we are in for a real treat.  Cedric takes back the gold!

The Bad

You are damn right!   This show better not be bad, Vince has to much to lose PERIOD.
The Ugly
No Women's Wrestling, none, zip.  That sucks on many levels, especially how amazing they just did on there own.  The stakes are so high right now.  I am not happy we will not see female participation.  The boys have some big shoes to fill.
No John Cena although we can't see him anyway, and no Daniel Bryan.  Huge event missing some huge talent, it's bad for business and will be noticed unfortunately and will draw attention away from the great work that will be done but the participants.  It's an ugly situation.
Although deep down inside, I am semi-sweet about this event that has bigger ramifications than getting roasted by the IWC, I am going into this with an open mind.  The reason being, THIS SHOW CANNOT FAIL!  Vince would not have gone through with all of this unless he knew he has a winner.  He will do anything and everything he has to do to win!  This is a huge test to Mr. McMahon's magic, and his ability to deliver.  We will not be disappointed.  I hope.