The Good, Bad and Ugly: WWE Survivor Series 2018 Pre-Show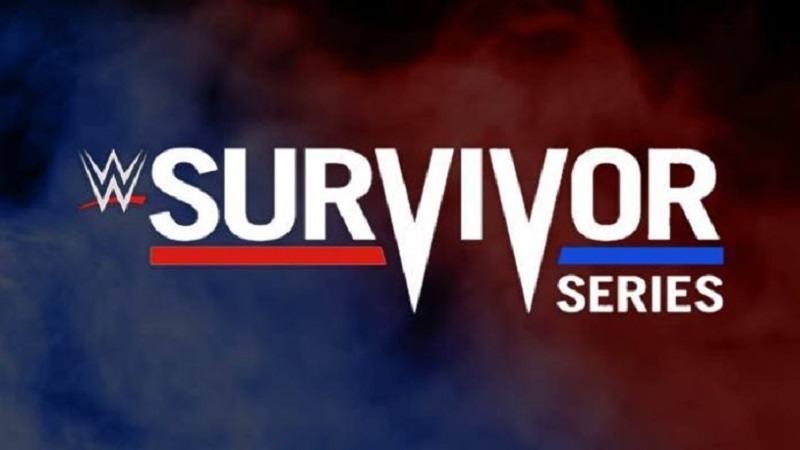 WWE Survivor Series (2018 style) is upon us, and that means Bobby is in to give you the Good, the Bad, and definitely the Ugly as we head into Staples Center!
One of my very favorite events.  A mainstay and vital time of year around Thanksgiving.  Oh how I miss the old school random tag matches.  The late 80's early 90's Survivor Series are a frequent watch on my WWE Network account.   It represents an original major show for the WWE, and usually involves some twist and turns. Of course this is the second year with the Raw vs Smackdown format. However the twist and turns happened a lot during the weekly Raw and SmackDown already but anything can happen in the WWE right?
The Good
Champion vs. Champion: Universal Champion Brock Lesnar vs. WWE Champion Daniel Bryan
I predicted this fued a long time ago.  After Daniel Bryan was injured and couldn't continue I thought it was a dead idea.  Now here it is.  Although this is a crazy WrestleMania level match, we will see that we have a few matches on this card that also are WrestleMania caliber.  Classic David vs. Goliath 101, with a no doubt hot crowd prepared for this match.  I am beyond happy that Daniel Bryan is now a sort of heel.  Becky Lynch was doing this also facing the female Brock Lesnar Ronda Rousey.  This really will be a Good match.  I do however fear that we may not have Daniel Bryan much longer after, as he is going to be pushed to the physical limit with the Beast Incarnate.  The crowd goes bananas Daniel Bryan Wins after multiple low blows or some type of debauchery.
WWE Raw Women's Champion Ronda Rousey vs. Charlotte Flair
Wooo! This is another crazy fantasy WrestleMania type of match of the night.  I really wish it was with Becky Lynch though, as I cannot get enough of "The Man."  I'm glad she will be okay though and will be back soon!  Charlotte is the perfect replacement.  The Queen will certainly be bringing her A Game against Rousey.  The crowd was behind Becky Lynch in this one, but now it is a toss up in my opinion.  I expect brutality and punishment galore.  The crowd will love this.  Although it is a difficult call Charlotte Wins due to outside interference.
Champion vs. Champion: Intercontinental Champion Seth Rollins vs. United States Shinsuke Nakamura
I won't waste a lot of time on this one.  Read who is in it.  This will be a good match.  We will see both of their respective skills shine with one another and I would be surprised if this match falls flat.  I see that they will be feeding off of each other and most likely will work this match on the fly until the finish.  Seth Rollins Wins!  I expect Dean Ambrose will mess up his day though soon after his hand is raised.  Rollins will be beaten up quite a bit already and The Lunatic will pick the bones.
Survivor Series Tag Team Elimination Match:
Team Raw – Bobby Roode and Chad Gable, The Revival, The B-Team, Lucha House Party and The Ascension vs. Team SmackDown – The Usos, New Day, Sanity, Luke Gallows and Karl Anderson, and The Colóns
Old school Survivor Series type Tag Match.  I just love these.  The fans get their money's worth.  You see a lot of talent and unlike a Battle Royal you see more action.  This match is filled with talent.  The story in this match and standouts I believe will be the members of Sanity. I really like Sanity and honestly anytime they are utilized it is interesting.  I know this match won't be perfect but it will no doubt be good.  Winners!  Pick em!   I say Team SmackDown.
Survivor Series Elimination Match:
Team Raw – Mickie James, Nia Jax, Tamina, Natalya, and Ruby Riott (w/Alexa Bliss, Liv Morgan, and Sarah Logan) vs. Team SmackDown – Carmella, Naomi, Sonya Deville, Asuka, and Mystery Partner
Again, I love these type of matches.  The Women's Divisions have been exciting, interesting and relevant.  They have been killing it!  I see Survivor Series as no different.  With the exception of Becky Lynch getting taken out, the segment on Raw was just awesome!  I really am excited for it, and this match will not disappoint.  I am a huge Liv Morgan fan however, but I hope she is not the pick.  I want someone new and unexpected.  I used the term Mystery Partner because that is what they called the Undertaker when he debuted.  I just want to be surprised and see someone we don't expect.  Team SmackDown Wins!
The Bad
Survivor Series Elimination Match:
Team Raw – Dolph Ziggler, Drew McIntyre, Braun Strowman, Finn Bálor, and Bobby Lashley w/ Baron Corbin and Lio Rush at Ringside vs. Team SmackDown – The Miz, Shane McMahon, Rey Mysterio, Samoa Joe, and Jeff Hardy
I just don't know how to feel about this match.  There is no doubt some talent, I just am not excited for it.  I do like the aspect of it being a traditional tag match but aside from that I am not surprised or excited overall.  I was hoping for something new but it is just more of the same old.   We will see a lot of action.  The match will be filled with high spots and risk, however I just don't see it doing anything special.  They will all provide their usual role we see every week, and for an important show like Survivor Series, that is kind of Bad to me.  Team SmackDown Wins!
Cruiserweight Championship Match: Buddy Murphy (c) vs. Mustafa Ali
I am not saying that this will suck, it won't be ugly.  However it will get lost.  No one will care about the outcome of this.  Both men are extremely talented and will deliver a stellar performance.  It just won't be significant overall which makes it a Bad Thing.  Murphy Retains the Cruiserweight Championship!
The Ugly
Champions vs. Champions: Smackdown Tag Team Champions The Bar vs. Raw Tag Team Champions AOP
AOP is nothing to write home about.  We are going to see a lot of stiff contact and predictable action.  This is another that will fall through the Ugly cracks of the show.  The Bar is just an awesome team but working a team like AOP will inhibit their abilities and really Ugly up the show for us fans.  This match is a shame.  AOP Wins a very sad match.




I truly believe the WWE could and should do better, but I won't be cynical.  I will be sitting back and enjoying the show no matter the case.  Check out my Post Survivor Series article and thank you for reading.  Please comment and share!  Prayers to the residents of California who are enduring this horrible disaster.  Much love to you.
How do you feel about this year's Survivor Series? Let us know on social media @theCHAIRSHOTcom and always remember to use the hashtag #UseYourHead!
Tiffany's Takes: WWE NXT (7-17-19)
Who will be the first to challenge Adam Cole for the NXT Championship?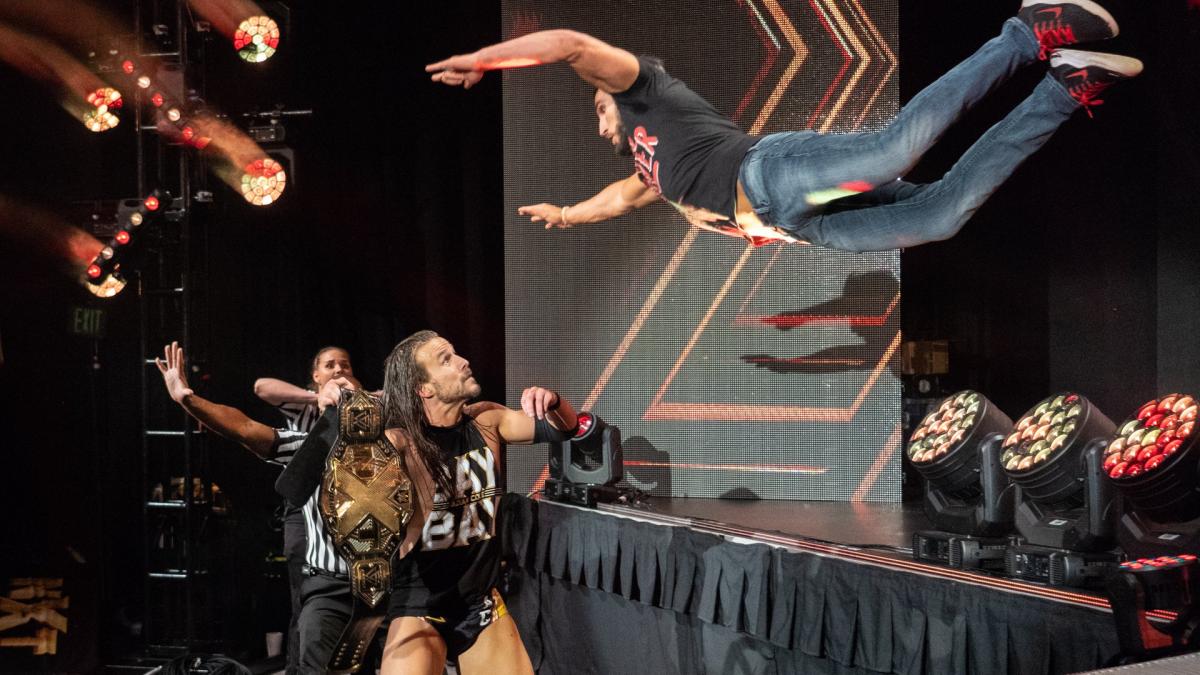 Who will be the first to challenge Adam Cole for the NXT Championship?
Have I ever told anyone that I can't stand Matt Riddle? I have? Okay. I don't even know what it is, but he sets my teeth on edge. I will give him props for having a good match with Arturo Ruas, but I'm not sure what they're doing with his character, except teasing a heel turn after that NASTY beatdown of Ruas. I am here for Killian Dain vs Riddle, that even sounds like fun!
Looks like we are going to Undisputed Era vs Street Profits at some point, but I'm waiting for UE to make a big deal about Street Profits being on the Main Roster for the last couple of weeks.
I love that Mia Yim is learning from everyone's mistakes in dealing with Shayna Baszler and is going after Baszler's friends, who are the real reason she's stayed on top for so long. This feud is going to get nasty in a hurry and I can't wait!
The next match of the NXT Breakout Tournament  had a lot to live up to after two AMAZING matches and one not so amazing. I'm not sure what in the world Australian Strong Styles is, I'm guessing it's like any 'Strong Style' in that it's pretty hard hitting. I also didn't know Australia had a Black Forest, it was never on 'Crocodile Hunter'. I did like this match, however. I can't say it was as amazing as some of the other matches, but it was really good. Bronson Reed won the match for Australia, so we'll see what happens in Round 2.
Someone should tell Tyler Breeze that having a beard doesn't make you a man. I've seen teenagers with better facial hair. I did love the little dig at Forgotten Sons, but I don't think Breeze really wants to pick a fight with Jaxson Ryker, that's not going to end well.
Well, it looks like we'll likely get a confrontation between Io Shirai and Candice LeRae next week, unfortunately for Kacy Catanzaro, she's going to be Shirai's punching bag before that.
I wasn't really into KUSHIDA vs Apollo Crews. I'm just not a huge fan of either guy. The match was really good, but I don' t think anyone really thought Crews was going to beat KUSHIDA, who is getting built into a title contender, but it was a longer match than Crews has been having for most of his WWE run, so there's that.
I'm still not into Keith Lee, I just don't get it, but I'm super stoked  about the prospect of Lee vs Damian Priest, that promises to be a wild match.
So, it's officially official, we WILL be getting Adam Cole vs Johnny Gargano III and it sounds like it's going to be the last one. I did like Gargano comparing his victory tour of trying to inspire young people in Cleveland with Cole's obnoxious antics at the Gargano restaurant. Also, love the 'Johnny Badass' thing, very cool. NXT TakeOver: Toronto II is going to be a wild ride in that Three Stages of Hell match! Thank you, William Regal for booking that!
That's it for Tiffany's Belated NXT Takes! Tune in Monday for Monday Night RAW!
Carol: Are Wrestling Crowds Disrespectful?
Are fans more concerned with getting themselves over than the product in the ring?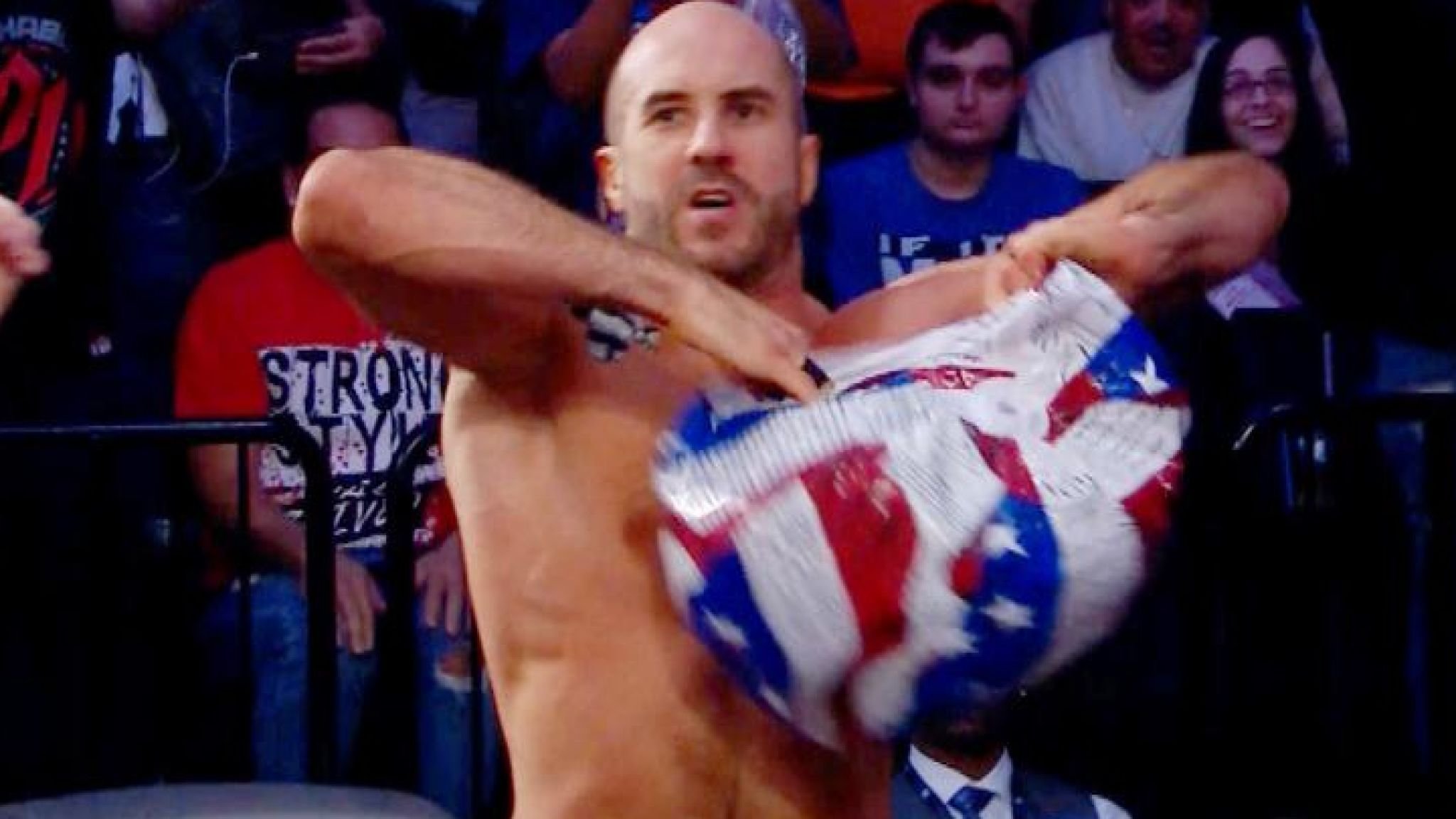 Are fans more concerned with getting themselves over than the product in the ring?
Every week wrestlers put their bodies on the line as they step into the ring to put on a show for the fans. These wrestlers do their best to make sure they put on an entertaining match; however there are some fans who make it impossible to enjoy the show.
This past Monday on RAW was a perfect example of how fans can ruin a show. Alexa Bliss, Natalya, Naomi, and Carmella competed in an elimination match to determine the number one contender for Becky Lynch's championship at SummerSlam. At times, the match moved slowly, but the ladies put on a decent bout that ended with Natalya being declared the winner.
But the women were overshadowed by the crowd, who broke out into a "this is awful" chant. Alexa Bliss took to Twitter after RAW to admonish the crowd for their disrespectful behavior. Many believe that stars like Alexa should stop acting like a crybaby and tough it up.
However, I'm siding with Alexa on this issue and I believe the crowd was very disrespectful.
These days wrestling fans are very vocal in their opinions, and I'm not just talking about the ones on social media. I'm talking about the ones who buy tickets to shows, then try to hijack them by doing stupid stuff to draw the attention away from the wrestlers.
Who can forget during the 2017 SummerSlam PPV when fans began playing with a beach ball?
Cesaro, who was part of the tag match, went into the crowd and ripped the beach ball. The incident sparked outrage with everyone. WWE banned beach balls from their events, while Cesaro and Seth Rollins criticized the fans in attendance.
Aside from the beach ball incident, there's also the fans who continue to chant CM Punk's name during events. CM Punk was a favorite with the WWE Universe because of his famous pipebomb. When he left WWE on bad terms, fans sided with Punk and whenever the company is in Chicago, you can bet there will be plenty of Punk chants in the crowd.
Why fans continue to partake in this type of behavior is anybody's guess. Maybe they want to be cool, but in reality they're looking at idiots.
When you go to a wrestling show, you're supposed to have fun and watch your favorite wrestlers. It's one thing to cheer the babyfaces and boo the heels, or even chant "this is awesome" during a match. But don't chant "this is awful" or play with a beach ball.
Not every match is going to be a five-star spectacular, and you may not like it. But don't act rude during by chanting someone else's name or calling the match awful. The wrestlers are just doing their job and the last thing they need is the crowds breaking their concentration. Imagine how you'd feel if you were performing in front of a big crowd and all they did was tell you how untalented you were.
These types of fans not only ruin the show for the wrestlers, but also the other fans who paid money to enjoy the event.
So my advice to all those fans out there. If you want to talk about how bad a match is or how untalented a wrestler is, stay home and complain about it on social media. Don't spend a lot of money to go to a wrestling show just to act like a jerk and ruin it for everyone else.