The Good, Bad and Ugly: WWE Smackdown 11/20/2018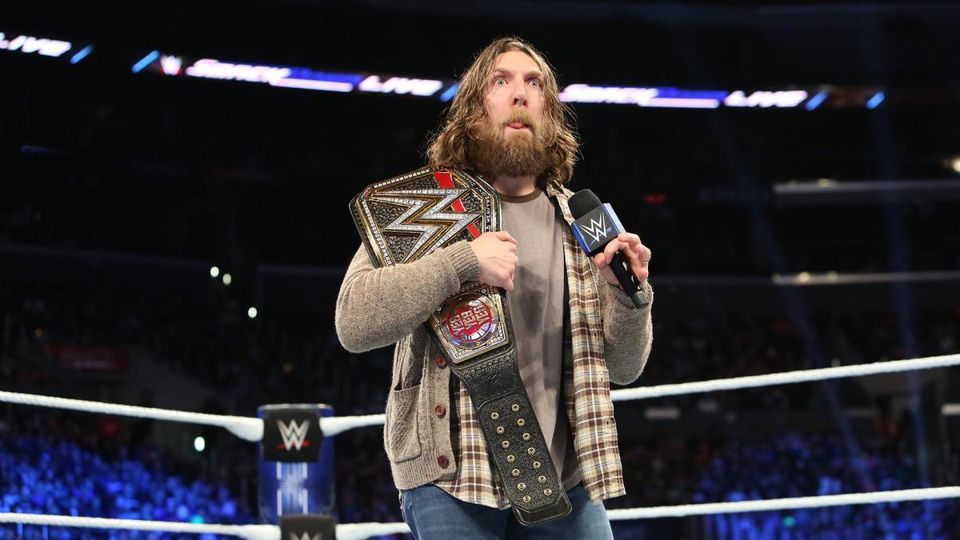 Bobby checks in with The Good, Bad, and Ugly for WWE Smackdown from November 20!
Well, although nothing is perfect I gave Raw an overall Good score last night.  Now for the "better" brand.  Is it possible we have a clean sweep for the Good guys?  Or will Smackdown get Ugly?
THE GOOD
Sonya Deville and Mandy Rose vs. Asuka and Naomi
I am very happy to have this match.  Sonya Deville is gold, and Mandy Rose is always a pleasure to watch.  I also love Asuka and Naomi's team, they are just fantastic together.  This was a good match, we had some excellent tag team action with Deville and Rose on the same page.  They really look like they have been working on their craft.  This wasn't anything crazy but an enjoyable match none the less.  Asuka came in on the hot tag and put in work as always.  After working the miscues between Deville and Mandy Rose, Asuka makes Sonya Deville tap for the win!
Rey Mysterio vs. Randy Orton
Masters of their craft I expected this to be Good.  We have Randy Orton who is on his own planet, and Rey Mysterio who has entertained the Wrestling Community at the highest levels and peaks.  With this match starting late and close to black out time, they were rushed but managed to look keep a comfortable and sharp pace.  The match looked good, it was nothing spectacular but safe, entertaining and clean.  I will say I cannot believe they had the nerve to go to yet another commercial break during the Main Event with such little time left, it is insulting to the level of talent working.  This whole Randy Orton taking honor and identity from his opponents are interesting especially with the importance of the Lucha Mask involved.  Again, it was a good, safe match to end the night.  The RKO from the slide to the outside was awesome.  I never get sick of seeing the creativity of the RKO.  Orton wins!  You already know what happens next.  Some quick disrespect and brutality that Orton is known for.  He leaves with the mask in hand.
Daniel Bryan Promo
Heel Daniel Bryan is very different from Babyface Daniel Bryan.  He now stays on top by "kicking people in the balls".  He is now the recipient of a 50/50 crowd fighting back and forth.    He is just nuts now.  Seriously, his resemblance to Charles Manson is just uncanny.  This speaking in 3rd person, and the blankness in his eyes are a nice touch.  AJ Styles is definitely more popular it seems.  It is confirmed that the Old lovable hippy Daniel Bryan is dead and the new psycho cra cra Daniel Bryan is here to stay.  I enjoyed the promo, and cannot wait to see more of "The New" Daniel Bryan
Opening Promo
Charlotte obviously lost her shit on Ronda Rousey, and it honestly couldn't have made any of us Becky fanatics happier.  I think most enjoyed seeing Rousey knocked down by the Queen.  She stood poised and her usual confident self.  The whole Paige (who is just awesome in every way) comes down and unfortunately had to add some WWE flavored corn-cheese to the mix with a $100,000 fine for Charlotte's actions toward WWE Officials.  This was as corny as it gets even with the always fantastic Paige at the helm.  Down come the IIConics.  Peyton Royce is great, and I really cannot tell you why she hasn't pushed further.  The talent is there and obviously people love them, no matter how hard they try to be heels.  They add value to any situation.  Even so it was a decent opening in the land of openings.
Charlotte Flair vs. Peyton Royce
I was turned off by the fact that Peyton Royce was acting straight scared but it was okay overall.  I do respect it enough though as it is a classic heel move.  So much wasted time here to just get to the action.  Overall this was a better match than the first one with Billie Kay.  Again Peyton is just better.  Charlotte Wins by DQ due to Outside Interference from Billie Kay.  Charlotte then brutalized the Australian Besties and claimed dominance once again.
Miz TV Segment with Shane McMahon (The Bryant Brothers vs. Miz and Shane McMahon)
Miz has really grown on me the past few months.  I used to really hate him.  In fact I wanted him gone altogether from the WWE.  Now on the other hand "Miz is Awesome."  He is a valuable asset to the current landscape.  A natural Heel, and leader.  He can go in the ring as well.  Shane O Mac does his thing well most of the time as well!  Mix them together you should have some fire.  Well it was!  Miz ask "The Best in The World" Shane McMahon to team up.  More ass kissing ensued.  Until the tag team specialist The Bryant Brothers arrive.  We had a bit of a squash until Shane decided not to tag in and The Bryant Brothers rolled him up for a surprise 1-2-3.




The Bad
New Day Thanksgiving Feast (New Day vs The Bar and Big Show, 3 vs. 3) 
New Day was for sure on point as always.  Weird as hell and entertaining.  All was going well.  The Bar and Big Show, decided to drop in and crash the party.  The Tag Team Champions made their presence felt and a decent promo was had.  I love Big E but he is crazy.  We had to get a good old fashioned over the top food fight right?  Just a little to predictable to be Good.   The match itself was good, it just was so heavy on the talent, it couldn't be bad.  We saw some good physical action.  Cesaro looked impressive, and Woods was innovative and interesting.  There were highs, and lows for sure.  It is what it is, but it's not Good.  Big E turkey smash to the face for the Win!  New Day Rocks but damn this one was tough.
The Ugly
Charlotte Flair vs. Billie Kay
This was not a good match, it was slow, and sloppy.  Peyton Royce is surely the more talented of the IIConics, and would have been better suited for this match.  She was the best part of the match tonight as well.  I don't want to say it was ugly, but it was.  Charlotte Flair Wins via Natural Selection.
Final Count
Good:  4
Bad:  1
Ugly:  1
The Good outweighed the bad but that is just what Smackdown does.  They are far superior to Raw and the talent carries it far.  Overall, I was a bit bored at times.  It was a weird feeling tonight and kind of slow.  I still feel that it was Good though.  I'll be back this weekend with some Good, Bad Ugly Post-Starcade.  Thank you for reading.  Please like, share and comment!
What did you think of Tuesday's edition of Smackdown? Let us know on social media @theCHAIRSHOTcom and always remember to use the hashtag #UseYourHead!