The True Crown Jewel: JIMMY RAVE!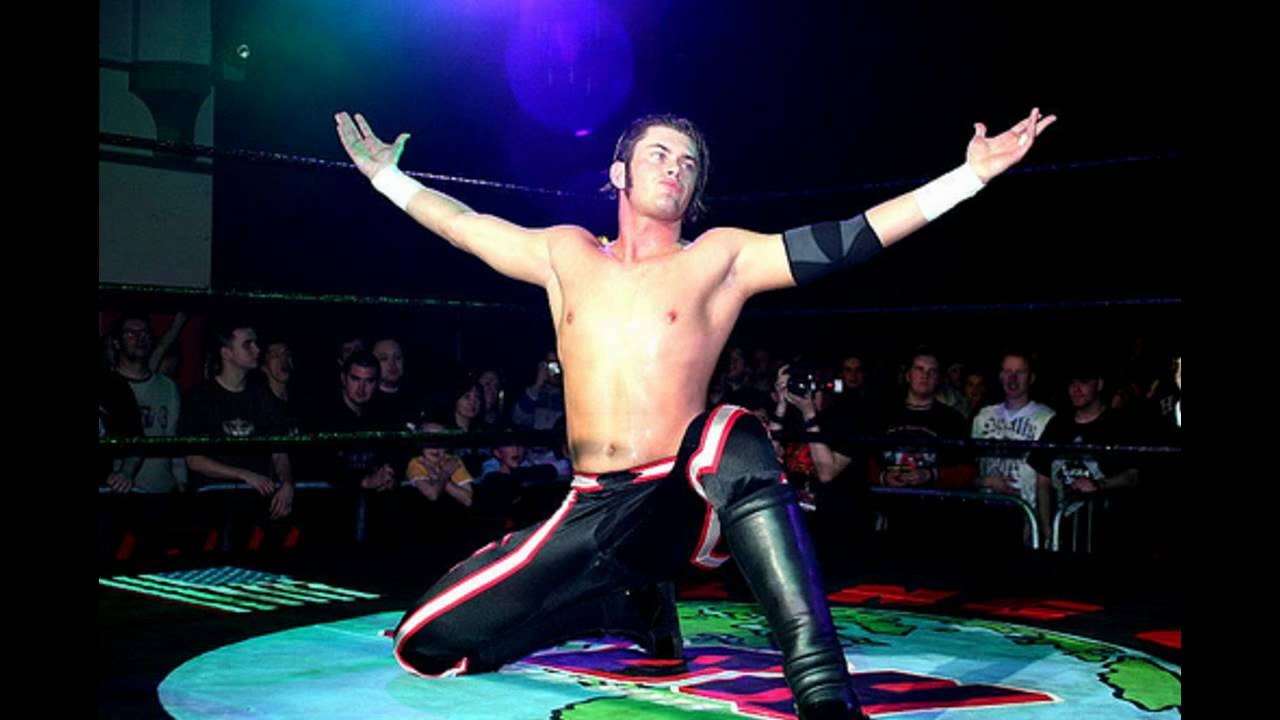 Crown Jewel is the topic of the day, and is one of the most polarizing in quite a while. But does it compare to the real Crown Jewel…JIMMY RAVE?
I don't know about you guys, but I'm sick & tired of anything & everything having to do with WWE's Crown Jewel event. It's going down today, and I'm so ready for the whole thing to be over. I think everybody is. Those of us that are disgusted that WWE went forward with the event, took the Saudi blood money and even brought back noted racist Hulk Hogan for the occasion are ready to move on. Those of us that don't see the big deal with any of those things & think that WWE is bringing hope & change to the Kingdom of Saudi Arabia are ready to move on as well.
This isn't the first time that the phrase "Crown Jewel" has conjured up negative emotions from wrestling fans. When I think of the term, my mind goes back to 2005, when I was attending my first Ring of Honor show in Dayton, Ohio. It was Part Two of ROH's Third Anniversary Celebration. We went up to the Montgomery County Fairgrounds after hearing some positive hype about the company & many of the talents. My girl Traci Brooks was on the card, which was pertinent to my interests. Also, AJ Styles was booked in the main event, and we were familiar with him from his work in TNA. Based on the crowd reaction most of the people were drawn there by AJ.
The Crown Jewel of The Embassy
Styles was wrestling this fella by the name of Jimmy Rave. At the time, I wouldn't have been able to recognize Jimmy Rave if he was wearing a name tag that said "HI MY NAME IS Jimmy Rave". He may have been on an episode of Impact getting squashed. I knew he wasn't one of the sacred cows of ROH's largely workrate-obsessed fanbase. While most ROH matches got endless amounts of stars from their fans, Rave's were typically met with disdain.
I quickly figured out why ROH fans had a hateon for Jimmy. The over the top entrance with Rave's manager Prime Nana ordering the valet to drop to all fours so Rave could use her as a footstool getting into the ring was a good heat-getter. (Imagine doing that in 2018!) The action was fine, but Rave wasn't a smooth technician, amazing high flyer or strong style practitioner. He was a solid wrestler, which by ROH fan standards was unacceptable.
Then he beat AJ Styles. By using hair spray. There were few things that mid-2000s Internet smarks hated more than screwjob finishes. Especially via something outdated like hair spray. We were deflated by the result. The Crown Jewel of the Embassy had come out on top. JIMMY RAVE, AH!
It was the right booking move though. (Nice work, Gabe.) Styles was a part-timer with ROH & over enough with the fans that one loss to Jimmy Rave wasn't going to affect him. He wasn't on the Chicago Ridge show the next night. Rave was, against that market's hometown hero, CM Punk. It was the beginning of a feud between Punk & Rave that would further establish Rave as one of ROH's most hated characters. I remember being pissed that Traci Brooks took a Rave Clash from Jimmy and never came back to ROH. Of course, my beef was more with CM Punk than Jimmy Rave over that, but that's neither here nor there.
A True ROH Heel
Jimmy Rave ended up being a staple of the ROH shows I would attend in Dayton over the next few years. The highlight being his victory in the 2006 Trios Tournament as part of an Embassy team with Alex Shelley & Abyss. He never failed to get a proper heel reaction, which was nearly impossible to get in early Ring of Honor.
ROH catered to Internet smarks, who are prone to cheering for the best wrestlers regardless of their face/heel status. Christopher Daniels was good at being a heelish character, but he was such a great wrestler that ROH fans were inclined to cheer him anyway. CM Punk was good at being a heelish character, but he was such a great promo that ROH fans were inclined to cheer him anyway. Bryan Danielson's run as a heel champion was awesome except for the fact that ROH fans treated him like Hulk Hogan in the 1980s.
The following years haven't been any better. The SCUM era was the by-product of guys who wanted to be cool heels. Bullet Club has always been about being cool heels that sell merchandise (and doing a damn good job of it, so more power to them). Ring of Honor has been littered with heels that didn't want to be "a goddamned heel, motherfucker", to quote Bruce Prichard quoting Jim Cornette. But you can't blame them too much, as they were working for fans that liked cheering heels anyway.
Jimmy Rave found the magic formula for being a heel in Ring of Honor. Don't give the fans too much. Steal finishing moves from top stars & claim them as your own. Let your manager do the talking for you. Don't do anything that makes the smarks think "OK, this guy's actually pretty good." I think many of us have evolved to the point where we recognize this type of approach as actually being the right way to do things as a heel…but then I look on social media and realize that I'm probably wrong.
Shower him with presents
Once Japanese stars started coming into ROH on a regular basis & people threw streamers for them, it was only a matter of time before the practice spread to the American wrestlers. Jimmy Rave didn't deserve streamers…but he did deserve toilet paper.
JIMMY RAVE!!!
-Fans throw toilet paper in the ring and scream "Die Jimmy Die!" pic.twitter.com/XaVksKXES5

— Blakiyama Jun (@jevanshistory) September 21, 2018
Dalton Castle has the best entrance in Ring of Honor history as far as I'm concerned, but Jimmy Rave & the toilet paper probably makes the top five. It was such a pure hatred between the ROH fanbase & Jimmy Rave. I don't think we see enough of this in 2018. We certainly don't in Ring of Honor. The most effective heel in that company right now probably has to be Bully Ray. That would be fine if Ray wasn't more than a decade older than Jimmy Rave. I'd feel a lot better about the future of wrestling heels if the best heel in wrestling was younger than Jimmy Rave.
This is the part where somebody tells me that Tomasso Ciampa is younger than Jimmy Rave. Child please. That guy's a total babyface to the NXT smarks. They soak his act up like cat nip when he's not wrestling Johnny Gargano. And now that Gargano's heel, forget about it. There isn't that guy out there now that everybody hates. Well, maybe Austin Aries, but that's more behind the scenes than in front of the cameras.
Wrestling needs a Crown Jewel. Not the one WWE is offering us today. We need the next Jimmy Rave. Hell, we need the current Jimmy Rave.
News From Cook's Corner 5.16.22: Headbutting Fools Since 2022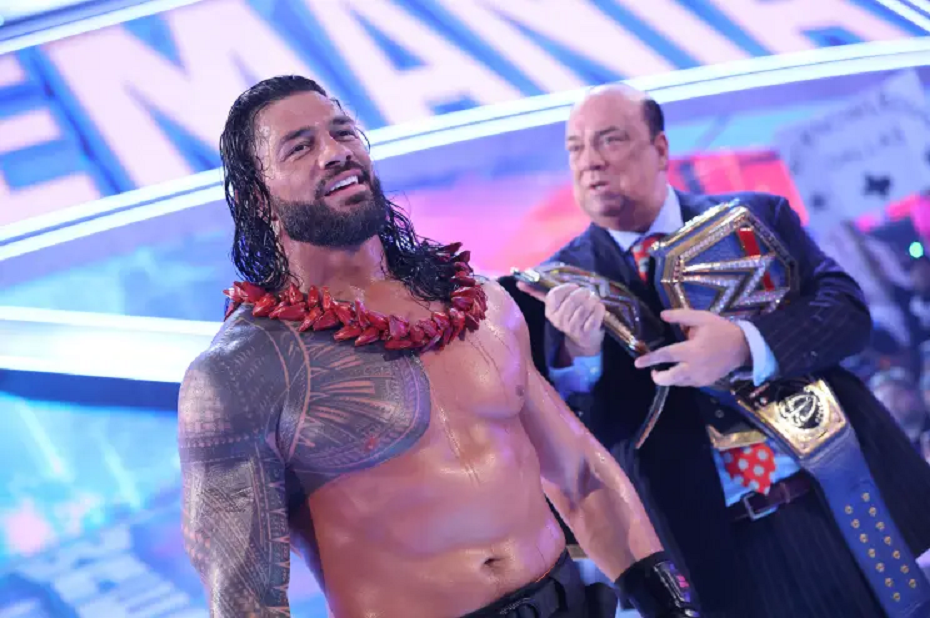 Hi, hello & welcome to News From Cook's Corner! Steve Cook here with you for the first one of these in quite some time. There's been a lot going on, most of which I don't plan on discussing live & in public if you will. Some stuff to deal with, and enough of it is dealt with that I can get back to doing my thing. Still some more stuff to deal with, but writing helps.
Another thing that helps? There's finally enough wrestling news going on for me to write up one of these things. Let's get to it.
Roman Going Part-Time?
An entrance so good… even @WWERomanReigns approves. @WWEUsos @HeymanHustle @tiktok_us pic.twitter.com/ba7lyqRyVp

— WWE (@WWE) May 15, 2022
Last weekend, Roman Reigns made some comments after a WWE live event in Trenton, NJ that made ears perk up. After his match, he talked about how it might be his last time appearing in Trenton, and that he was going through a new phase in life. Then after his match teaming with the Usos at WrestleMania Backlash, Reigns hinted that it might be the last time they all team together. Naturally, this led to everybody jumping to all sorts of conclusions. Some thought he was retiring. Others thought it was a new Paul Heyman-inspired worked shoot storyline, and nothing would really change.
As usual, the truth ended up somewhere in the middle. Reigns & WWE came to a new agreement, one that involves Reigns working far fewer dates than he has been. If you've been watching this stuff as long as I have, you know this was the most likely scenario. It's the natural progression of top WWE Superstars. Once they reach a certain height of stardom, they're not going to be working as often. Reigns has made no secret of his desire to get into acting, and Nick Khan has made no secret of WWE's desire to help Reigns in that endeavor. WWE has done right by Reigns, and Reigns has had his part in helping the company achieve record-setting profits.
Reigns will still be part of WWE's major events. He was pulled from advertising for many house shows, but is still advertised for Money in the Bank, SummerSlam & Clash at the Castle in Wales. He was on the most recent episode of SmackDown as well, though I think we can assume he won't be wrestling on that show anytime soon. Reigns' last match on SmackDown was back on December 3, 2021, when he put an unconscious Sami Zayn in a choke to win in a matter of seconds. He can do his lengthy entrance, talk after Paul Heyman and call it a night. Eventually, we won't get that quite as often.
WWE will be looking to elevate somebody into Roman's spot sooner rather than later. As things stand, there isn't really anybody on the roster on Roman Reigns' level. I'm more positive than most probably are on the idea of WWE elevating somebody to Reigns' level…if Reigns' career has proven anything, it's that Vince McMahon won't give up on a guy if he 100% believes in him. How many times could Reigns have been sent down the card due to subpar fan reaction? Vince never did, he was going to make the darn thing work.
There's also the pesky little thing of Roman being the WWE Universal Champion. He could drop it at one of those summer stadium shows, or he could hold onto it until he breaks Bruno Sammartino's record of 2,803 days. We know they're not going to elevate the Intercontinental & United States Championships, those things are never on Peacock and barely ever on television. I have to go along with Greg DeMarco's idea of creating Raw & SmackDown men's championships. The men would match the women then, and WWE could also sell new title belts. Reigns could still have the historical championship to defend once in awhile.
MJF: The story you'll get tired of long before 2024
MJF discourse is already painful and his contract doesn't expire for another 2 years

— Patrick🇮🇪  (@PatrickEireWres) May 15, 2022
I don't know if you've heard this or not, but MJF's contract with AEW expires in 2024. Fightful was sure to let us know this week that he's unhappy with his current status. I'm sure they believe their sources and are happy with themselves, but I have to wonder based off of one simple thing:
MJF is always working.
That's the thing old heads like me love about him. This kid is always working that gimmick. He's always the biggest asshole on the planet, except on Long Island, where he's still an asshole but accepted by his peers. I like that about him, but at the same time I realize that nothing he puts out there is legitimate. People wonder why wrestling news sources always get things wrong, and the reason is much simpler than they think: Wrestlers lie. Especially wrestlers as good at their job as MJF.
So I hate to be the bearer of bad news to my fellow IWC folks that think they have super insider knowledge, but the man is always working an angle. As long as they're ok with being used by him, it'll be ok.
Maybe MJF jumps to WWE in 2024. I have a tough time believing they'll push somebody of his body type as a top guy, but maybe I'm wrong. Maybe WWE pushes MJF into acting and everybody involved lives happily ever after. Can't rule that out. Until then, if I was MJF's current employer and had him locked in until 2024 and he was putting stuff out there about how he wanted to jump ship, I would have Wardlow powerbomb him into the sun. Just squash the shit out of him until he got the message. If he didn't get the message? That would be fine. I'd just feed him to everybody I could until his contract expired.
I doubt Tony Khan would be that petty. Then again, some of his social media activity indicates the opposite. Who knows?
Ric Flair Returning To The Ring?
Like I Said- It's All About The Fundamentals. If You Can't Punch, You Can't Kick, You Can't Work! WOOOOO! @TheLethalJay pic.twitter.com/1DxzGvQHab

— Ric Flair® (@RicFlairNatrBoy) May 13, 2022
On one hand, the idea of 73 year old Ric Flair returning to the ring seems completely insane. We're talking about somebody that barely avoided death a few years back, who hasn't wrestled since 2011, and that promoters started avoiding for some time after the Dark Side of the Ring episode about the Plane Ride From Hell aired.
On the other hand, it's not like Ric Flair hasn't gone against the grain before. He's also stated that he never wanted to retire from wrestling, and would be happy if he died in the ring. So when you think about it, it's not surprising at all that Flair would be pursuing a return to the ring. The question is who would go along with such a thing, and if everything could fall in line for it to happen. Dave Meltzer says the current plan is for Flair to team with FTR against the Rock 'N' Roll Express & "someone". Not sure who would be hosting such a thing, though the Big Time Wrestling promotion that just booked Mick Foley to manage FTR for a match comes to mind. I could also see GCW being all over something like this.
It's not like septuagenarians have never wrestled before. Most of your all-time legends were still kicking around years after people told them not to wrestle. Lou Thesz had his last match at the age of 74. Buddy Rogers almost had a match with Buddy Landell at 71 before the promotion that booked it closed. Jerry Lawler is 72 and still doing his thing on the indies. Terry Funk's most recent match was at 73. Jimmy Valiant was 77 for his retirement match. Heck, Canek is on the verge of 70 and just had a passable match with Psycho Clown at TripleMania. That being said, most of them didn't have Flair's medical history. Lawler had a heart attack, but he kicked out of it and also had the good fortune to not have addiction issues.
I will say that it would be a good thing for Flair if he focused his energy on getting into ringshape instead of indulging some of his demons. I see the clips of him working out with Jay Lethal and think that's a better usage of his time than what he'd be doing otherwise. So I'm all for Ric Flair training for a comeback. It's his life, after all. Who are we to tell him what to do?
Hot Take: Fans Should Not Headbutt Wrestlers
We've all heard the stories about rambunctious crowds in the good ol' days. Back when men were men, women were women & the sheep were scared, evil pro wrestlers used to be able to rile fans up to the point where they would need to fight their way backstage. We haven't seen it as much since the territory days ended, but there's still occasions where fans' suspension of disbelief leads to them going after the wrestlers.
One of them happened this past weekend in Augusta, Georgia. Wrestler Joe Black pulled the ultimate heel move: knocking somebody's hat off. The cad! The fan, whose punk card had been pulled in front of God & everybody, did what all of us would have done in that instance.
That's right, he delivered a headbutt!
Another angle of the fan incident with Joe Black tonight. pic.twitter.com/ocs4gass8K

— Cassidy Haynes of Bodyslam.net (@Casshooole) May 15, 2022
I must say, this is the first time I've seen a fan headbutt a wrestler. Back in the old days they had knives with them. It's usually tougher to get weapons into a wrestling venue these days, so ol' boy had to go a different route. Also, I'm pretty sure wrestlers didn't knock hats off of fans' heads back in the day, as they were trying to avoid getting knived.
Should Joe Black have knocked the hat off of Scooter's head? Probably not. I would prefer that wrestlers not touch fans except for a high five, and even that's questionable these days. On the other hand…dude, you're a fan. It's fun to get wrapped up in this stuff, but there's never a reason you should be looking to throw hands with any wrestler.
If you're going to attend a wrestling show soon, don't be this guy. A simple request from your favorite from back in the day.
Thanks for reading! I won't make any promises about when the next one of these things will be, but it should be sooner than three months. Until then, keep your stick on the ice.
Cook's WrestleMania Backlash 2022 Gambling Picks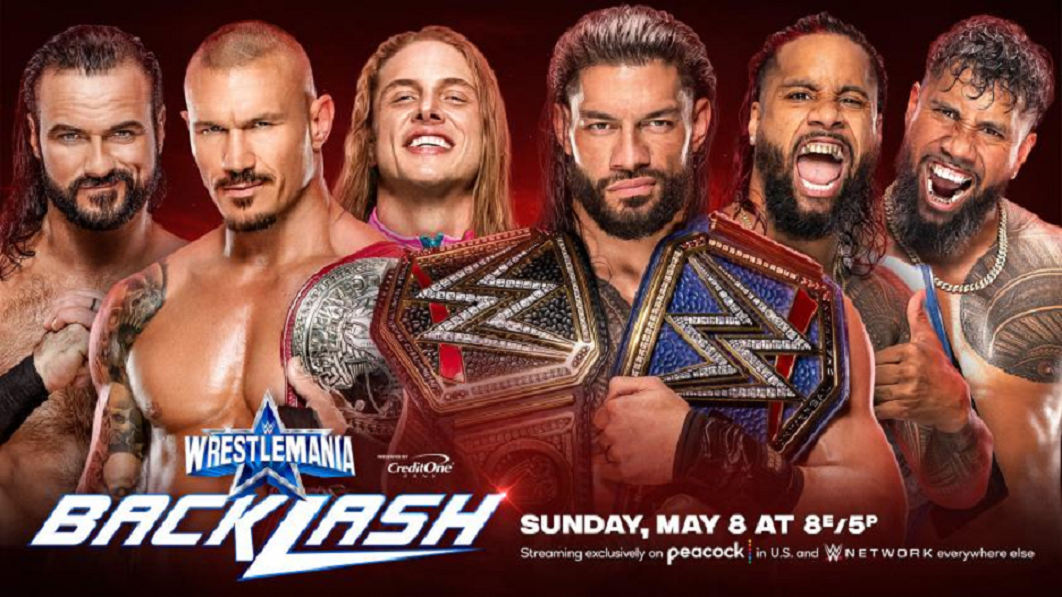 Hey kids! I know it's been a minute since I've graced the pages of The Chairshot. What can I say, it's been a busy stretch. Work is picking up, sports are picking up, pretty much everything is picking up!
Well, not everything, if the WrestleMania Backlash card tells me anything. Not that it's new for the Backlash shows to have a large number of WrestleMania re-matches, but it doesn't exactly make one more excited to talk about the same things one talked about for weeks heading into WrestleMania. On the bright side, one can also be busy for weeks, drop right in to do some Backlash coverage, and feel like they haven't missed anything. Life is too short to be bothered.
This column is being written on Thursday night/Friday morning, which means three things you need to keep in mind. One: WWE typically adds matches to their Premium Live Events in the hours leading up to the show. Two: Our odds provided by BetOnline are certainly subject to change. Three: As always, all of these picks are for entertainment purposes.
As the card stands, we've got four WrestleMania re-matches and two new ones. We'll lead and close with the new ones, while covering the old ones in the middle. Makes sense to me, which is what counts since I'm the one driving the bus here.
Madcap Moss (-200) vs. Happy Corbin (+135)
You had to know this friendship wouldn't last for ever. For one thing, it was a friendship formed on a wrestling show, and I'm pretty sure none of those ever last. For another thing, Happy was bound to get jealous of Madcap's recent success in the ring, his good humor, his connection with the fans, and his six-pack. These are not things that Happy Corbin is familiar with, so he & Madcap Moss were never going to be able to remain on the same page too long.
If I know one thing about Happy Corbin feuds, it's that they all last forever and a day. Moss seems to have some potential and could be headed to big things, but a Happy Corbin win via chicanery forcing the feud to continue seems like a good bet to me.
Edge (-145) vs. AJ Styles (+100)
Edge's Triple H/Undertaker mishmash thing he has going on is kind of weird, but does serve the purpose of making him a heel. Which is great since he's always been more interesting in that role. The idea seems to be building Damian Priest as his protege, but unfortunately for Edge, Priest is banned from ringside here due to Style defeating him on Raw.
A temporary setback though. Edge will likely win here, the question is who will help him win. Will Priest come in under a disguise? Will AJ's clubhouse buddy Finn Balor do the dirty deed? That guy's always seemed a bit shady. Or, will it be someone else entirely? I'm not sure of much, but I am sure that we haven't seen the full roster of Edge's associates.
Cody Rhodes (-300) vs. Seth Rollins (+200)
Cody is still generating goodwill during his time in WWE, which is a good thing for us all. Would we rather see a wrestler popular and doing good things in one company, or unpopular and doing meh things in the other? Seems like an easy choice to me, and Cody definitely seems on his way to being part of WWE's main event scene for a long time to come. Granted, WWE fans could turn on the guy just like AEW fans did, but let's worry about that when it happens.
If anybody knows about the fans turning on them, it would be Seth Rollins. The number of suits Rollins owns doesn't equal the number of times fans have changed their minds on his abilities or lack thereof. He's at his best as a smarmy prick, and has done his best to get under Cody's skin of late. Will it be enough for Rollins to get a win at WrestleMania Backlash? Nah, I think they save Cody Rhodes's first defeat for another time.
Omos (-300) vs. Bobby Lashley (+200)
MVP decided to pull the ol' Mr. Fuji move after WrestleMania. Even though Lashley got the win at that show, MVP believes that Omos has more upside. Not sure how smart a move that is, as I remember Fuji's decision to back the younger Powers of Pain over the established Demolition and how poorly that went for him. Omos is a tall boy, but he hasn't proven to have the versatility in the ring that Lashley has.
Maybe it's Omos' time to get the win, but if you're giving me Bobby Lashley as an underdog I'm taking that all day.
SmackDown Women's Championship I Quit Match
Ronda Rousey (-700) vs. Charlotte Flair (+360)
Since the start of her mixed martial-arts career, Ronda Rousey has not lost a match via submission. She's been knocked out, but has never quit. It's easy to see why she's such a huge favorite against Charlotte, who has given up in multiple championship matches. Saying "I Quit" wouldn't be a new thing for Charlotte, while one doubts the words have ever crossed Ronda's lips.
That said, there's always a first time for everything. One could make the argument that if anybody is capable of making Ronda Rousey submit, it would be Charlotte via her figure-eight hold. I won't be making that argument, but one could make it if they wanted to.
Drew McIntyre & RK-Bro (-275) vs. Roman Reigns & The Usos (+185)
WrestleMania saw Roman Reigns combine the WWE & Universal Championships by defeating Brock Lesnar. Naturally, the next goal for the Bloodline would be for the Usos to combine the Raw & SmackDown Tag Team Championships. They seemed on course to do that until Roman interrupted the contract signing & helped beat Randy Orton & Riddle up. One can only assume that Reigns has no faith in his cousins to defeat RK-Bro, which might be a fair opinion for him to have.
Drew McIntyre came to the save of RK-Bro and Riddle convinced Drew & Randy to bury the hatchet, so we're getting a trios match in Providence. It's a means of stretching the issue out to at least the next Premium Live Event, probably longer. Should be a solid match, all the combatants are reasonably over, and I'm not a fan of combining all the titles anyway. No complaints here.
Drew & RK-Bro winning seems to make sense to keep them strong, but so does the Bloodline winning because they usually win things. I'd count on one of the Usos getting pinned.
Thanks for reading, and enjoy making money off the rasslin!