Top 5: Things I Learned From WWE Survivor Series 2018
WrestleMania… Faces and Heels… what was learned from WWE Survivor Series 2018?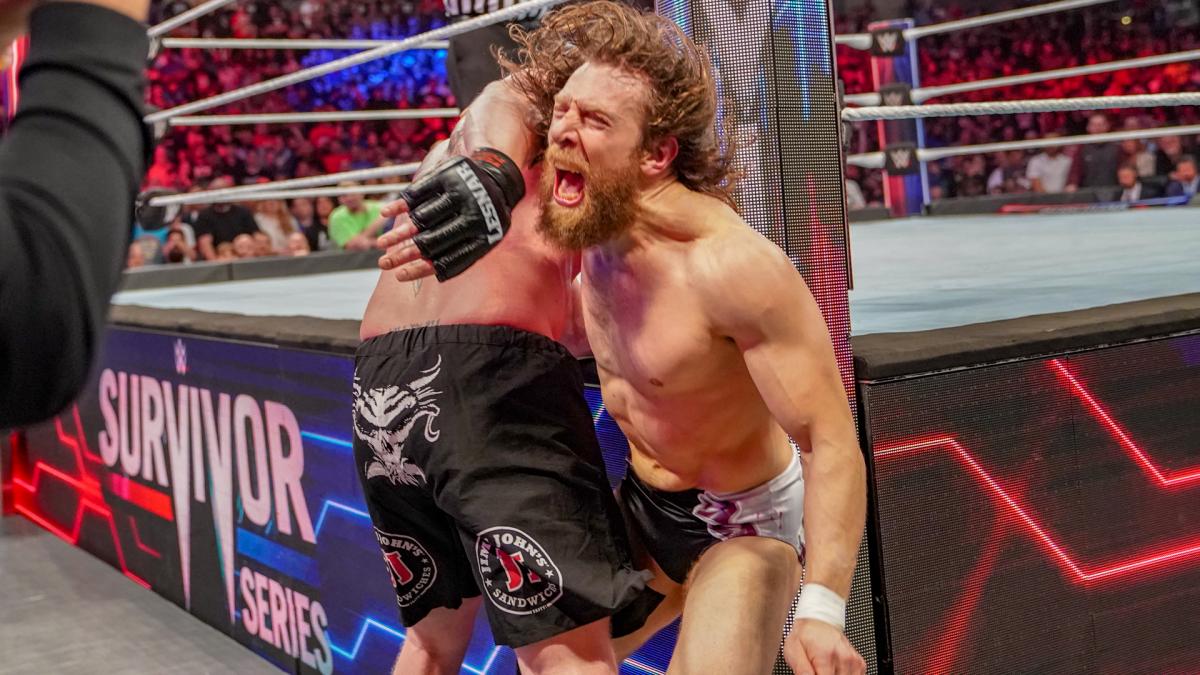 Greg DeMarco is back with the things he learned from WWE Survivor Series 2018–five of them!
After a really fun and insightful NXT Takeover War Games, the main roster took the stage to see if they can "keep up." I use quotes because I find that notion hilarious, but I know it's out there so I'll roll with it.
But I learned some things from Survivor Series as well, and they're equally important. Let's have a look, eh?
5. We've Hit The Reset Button On AJ Styles
It's kind of a soft reset, but it's still a reset… or headed towards one.
It's easy to see that the original plan for this event was AJ Styles vs. Roman Reigns, but Roman's well documented condition forced a change of sorts. That brought us here.
Daniel Bryan winning the WWE Championship was necessary so the WWE can make their plans with AJ Styles. The man appeared on 32 straight WWE PPV events until Survivor Series, not missing a beat since his debut. He loses his WWE Championship on Tuesday, isn't on the Survivor Series card, and has a 365 special on the network right after.
Here's what I see: AJ will lose to Daniel Bryan at WWE TLC, and go on to win the Royal Rumble. He then gets Brock Lesnar at WrestleMania, giving the internet smark happy crowd a moment they'll cherish forever. Him not being there tonight was merely a step in that direction.
4. WWE Sees Money In Becky Lynch vs. Nia Jax
I know everyone thinks we are getting Becky Lynch vs. Ronda Rousey at WrestleMania, but I never believed that to be the case. And after Survivor Series, I can't see how anyone thinks that's the case. It's merely wishful thinking. The company laid the foundation for Ronda Rousey vs. Charlotte Flair II at WM35, and that path is crystal clear now.
But what about the real People's Champion, Becky Lynch? My initial thought was her being challenged by Asuka at WrestleMania 35, but it seems like that isn't happening. What could happen?
Nia Jax.
Becky is a pro, and WWE was smart enough to see there was money in Nia vs. Becky. And much like AJ Styles, absence makes the heart grow fonder. Don't be shocked if Becky's next match is the Royal Rumble, where she takes out Nia Jax and charts a course towards Met Life Stadium.
I know everyone wants to see Ronda Rousey vs. Becky Lynch, but we are actually in a place now where we could see Ronda-Charlotte, Becky-Nia, plus Asuka in a Smackdown Women's Championship Match, all at WrestleMania. That's a huge win.
3. The Miz Is Brilliant
Yes, The Miz ultimately met his demise in the Men's Elimination Match, but it wasn't until AFTER he basically owned Shane McMahon in the process.
We all know Shane's crazy, right? He did his trademark elbow from the top rope through a table on Braun, and that's probably the 15th time he's done it. That doesn't include a career full of other crazy spots.
Miz, like the rest of us, knows this, and used it against Shane by getting him to do Coast 2 Coast twice after he was visibly hurt.
Why? Because Shane ain't saying no!
Miz knew he was opposite Braun Strowman, Drew McIntyre, and Bobby Lashley. He knew that even if Team Smackdown won, they still had two more matches against Ronda Rousey and Brock Lesnar to win just to TIE.
So what did Miz do? He manipulated the manipulator, and likely set the ball in motion for his WrestleMania match.
And that's why The Miz Is…Brilliant.
2. The Tag Team Division Is Still Really Good
The Kickoff Match was crazy entertaining, and The Bar vs. AOP was a fun battle of brutality before Big Show, Drake Maverick, and pee got involved.
That shows me that if we can carve out even a little more television time, the tag teams can be an asset. Makes me want to check out a house show, were tag team wrestling is the norm.
Maybe it's time for a #TagTeamEvolution?
1. Faces And Heels Are Dead
This isn't a new statement, but it needs to be the end of the discussion.
It's over. Done. There are no more faces and heels. WWE doesn't need them. More importantly, the WWE fans don't need them.
The fans, both in the arena and on social media, reacted to drama. They reacted to twists and turns that made the show interesting. They didn't care because Daniel Bryan was working heel, they cared that it was fresh. They didn't care because Charlotte Flair "turned heel," they cared because it was different. Becky Lynch is different. People are finding ways to be more edgy, and it's clicking.
As the company moves into their new television deals, we might see entry into a new "era." Little more attitude, little more aggression, little more edge.
It's also real life. Most people have face and heel tendencies. Many TV characters aren't 100% good or evil anymore. It makes total sense for WWE to follow suit. My only concern is that the one group that will have the most trouble with it is the internet fans.
What were your biggest takeaways from WWE Survivor Series 2018?
Let us know on social media @theCHAIRSHOTcom and always remember to use the hashtag #UseYourHead!