Vince Russo And His Pseudo Truths With No Consequence
Aaron Frame makes his debut for The Chairshot by taking a hard look at the new Vince Russo Truth With Consequences podcast. How did it stack up?
Allow me to preface this by saying that I have always been in Russo's camp as far as believing that he had a heavy hand in creating the Attitude Era. I am (was) a firm believer that Russo was a talented writer that was at the center of the resurgence of professional wrestling popularity in the 90s.
On October 7th, Vince Russo released a new podcast with co-host Matt Koon called Truth With Consequences. The premise of the podcast is exploring the controversial moments in Vince Russo's time as a writer for WWE, WCW and TNA and laying it all out, pulling no punches. Vince Russo is here on this podcast to tell the truth, the whole truth, damn what anyone thinks about it, he's going to tell all and deal with the consequences later.
Except that isn't exactly what happens in this podcast. At all.
Where do I even begin? How about with the fact that Vince Russo is the WORST to listen to in this podcast. If you have an issue with Russo and his, "bros" then you'll want to avoid this podcast. I swear that he drops more bros on this podcast than he's ever been recorded saying. I normally don't have an issue with it, but it seems like he's purposely saying it more than needed. But that's just a small little nitpick.
Let's move on to something a little more important, like how Russo dances and dodges around a lot of the questions Koon asks him. There's at least two to three times per episode that he is asked a question by Matt Koon, either a simple one or controversial, but Russo just hems and haws his way around it and answers the question like a politician AKA he doesn't give an answer to the question and somehow changes the subject. I haven't seen someone duck questions with non-answers this well since the 2016 presidential debates. It's astounding that Russo uses the promise of controversy to sucker in viewers and then offer up nothing in return.
Seriously, the most controversial thing that has come of this is Eric Bischoff blocked him on Twitter. Wow. Much consequences.
The more you listen to the episodes the more you notice a trend, most prevalent in the Jim Cornette episode. According to Vince Russo, he is a saint who has done nothing wrong to warrant any kind of hate from people like Corny except be a fresh face hired to fix the creative direction of the company and have no wrestling background. Russo never did anything to antagonize people. At least not that he will admit to.
Listening to the Corny episode, he trashed Corny and a couple of other people as having made death threats and detailing how their archaic wrestling minds were ruining the business, hell he mentioned once that he may have had a few arguments with Corny, but he never says so much as he told Corny to f*** off once. He literally admits no fault to anything and he is just a victim of these angry old men in the wrestling business. I think there was one time he admitted he used to be a piece of s***, but that's seriously as little fault as he will take for his actions. St. Russo did nothing wrong and is just a victim of being in the wrong place at the wrong time. According to him.
Vince Russo doesn't even give a good breakdown of the subject he's talking about. There's an episode about bringing Hogan to TNA, and it's a muddled mess of jumping from one subject to another subject, none of which has anything to do with the subject of the podcast. On the first episode which was why he was WCW champion, he barely went into the fine details of what the hell was going on. He basically laid out the timeline and details that people already knew. He provided no new details of the timeframe from his perspective. It was almost insulting to listen to.
I would give an episode-by-episode break down, but that would take far too much time and I would never catch up as episodes come out weekly and I don't have a lot of time to sit and write about Vince Russo, patron saint of victims of archaic wrestling ideals. I used to be a Russo fan. I was super excited when I found out about this podcast. But I've come to find out that it's a half-assed rip-off of Eric Bischoff's 83 Weeks podcast and it doesn't even deliver on what the title promises.
After five episodes (there have been two episodes released since I started writing this hence why no episode breakdown), I've walked away from this podcast disgusted with Russo and no desire to ever defend him again. If he's not willing to ACTUALLY put his ass on the line and tell everything as it happened and leave nothing out no matter how bad it might make him look, I have no more time to waste defending Russo. Truth With Consequences is nothing more than a BuzzFeed clickbait podcast that makes empty promises and leaves you with a feeling akin to that of leaving a strip club after dropping an entire weeks pay.
Listen for yourself and make your own conclusions, but I'm not going to waste any more time on it. I'm just going to listen to 83 Weeks if I need my weekly dose of controversy from the 1990s wrestling scene. St. Russo has lost someone who used to be an ardent fan and supporter. But I can't just overlook what he's doing here. I feel so insulted and disrespected as a fan that he would advertise the truth but give nothing but…I don't even know what to call it at this point.
It's a jumbled mess of garbage and literally brings nothing we didn't already know to the table and does not come through with the promise of truth with consequences. Yes, I'm mad. I'm super mad, hand me my cape. Russo isn't a liar, per se, but he sure as hell isn't telling the whole truth. And that right there is just a massive slap to the face of any fan who has defended him and supported him.
What do you think? Let us know on social media @theCHAIRSHOTcom and always remember to use the hashtag #UseYourHead!
Chris's Insanely Early 2019 SummerSlam Match Predictions
Chris King jumps ahead to WWE SummerSlam 2019 and predicts the card we may see in Toronto next month!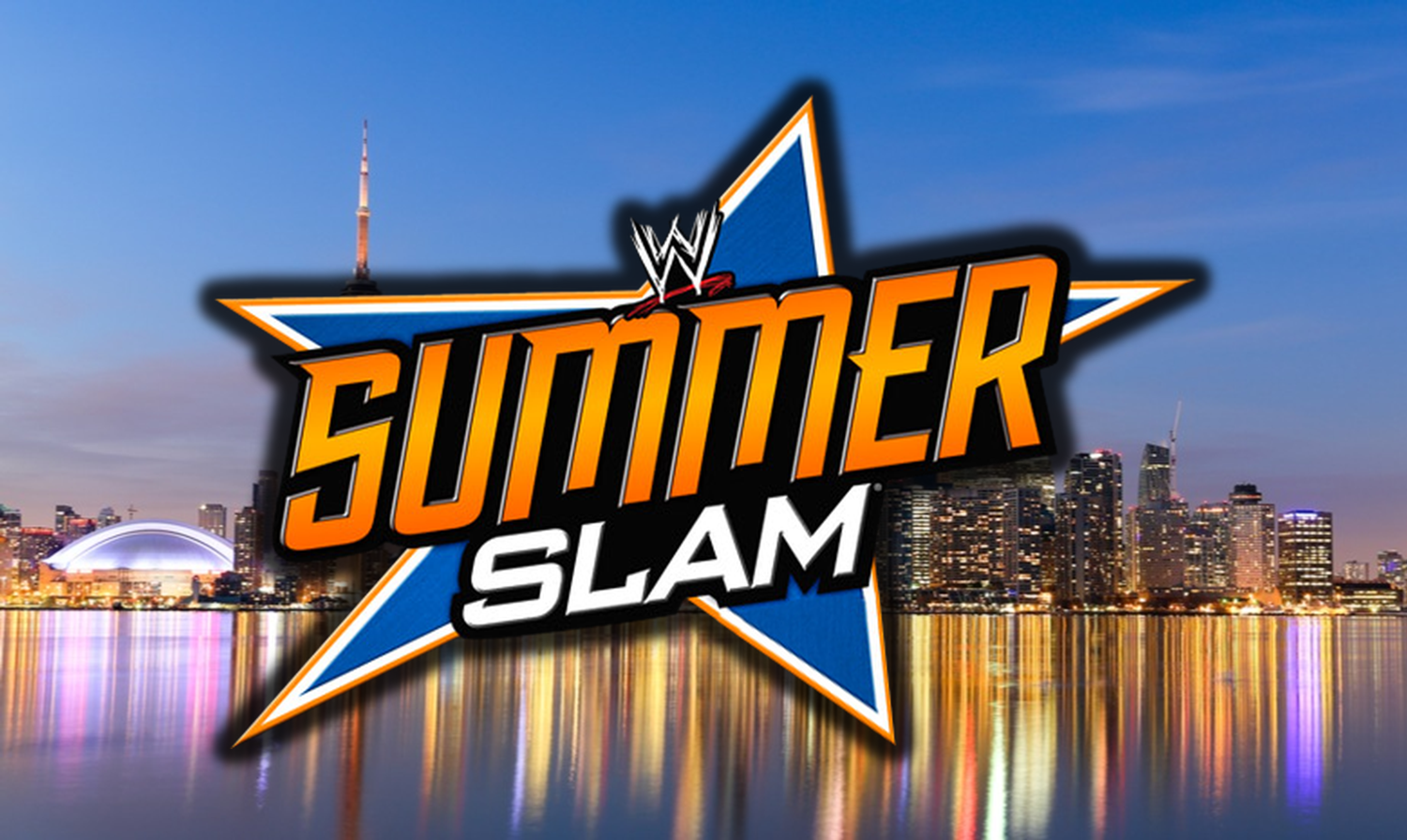 Chris King jumps ahead to WWE SummerSlam 2019 and predicts the card we may see in Toronto next month!
This past Sunday at WWE Extreme Rules the WWE Universe was shaken to its core when Brock Lesnar cashed-in on Seth Rollins to become a 3X-Time Universal Champion! On Raw "The Beastslayer" outlasted nine other competitors (one of them originally announced as Daniel Bryan but then changed to Sami Zayn) in the first-ever cross-brand All-star 10-Man Over-The-Top Battle Royal to get his rematch at SummerSlam.
Natalya also won a fatal-four-way to become The Man Becky Lynch's challenger for SummerSlam. We also witnessed the amazing debut of The Fiend as Bray Wyatt hit Sister Abigail on Finn Balor! Shortly after it was announced that Wyatt and Balor are set to do battle again at WWE SummerSlam!
On this past Tuesday's episode of SmackDown Live, In a six-man tag team match with Randy Orton, Elias, and Samoa Joe vs. The New Day Orton pinned the WWE Champion clean. We also got Round II of Cesaro/Aleister Black, and Black won decisively. Also, Bayley teamed with Ember Moon to face Fire and Desire (Mandy Rose and Sonya DeVille. In their post-match celebration Moon accepted Bayley's challenge for the SmackDown Women's Championship at SummerSlam.
Last but certainly not least, Kevin Owens once again defied Shane McMahon and his myriad of corporate stooges and stunned the boss not once but twice! Below I will be giving my predictions for the rest of the matches to be included for SummerSlam.
Chris's 2019 SummerSlam Match Card Predictions
WWE SummerSlam Kick-Off Show
WWE Intercontinental Championship
Shinsuke Nakamura © vs. Mustafa Ali
Gimmick Match for the WWE 24/7 Championship
R-Truth © vs. Drake Maverick
Fatal-5-Way Match for the WWE Cruiserweight Championship
Drew Gulak © vs. Tony Nese vs. Akira Tozawa vs. Jack Gallagher vs. Oney Lorcan
WWE SummerSlam Pay-Per-View
SmackDown Tag Team Championship
New Day © vs. Heavy Machinery
Fatal-4-Way Tag Team Match for the Raw Tag Team Championship
The Revival © vs. The Usos vs. Luke Gallows and Karl Anderson vs. The Viking Raiders
Charlotte Flair vs. Liv Morgan
2-Out-3 Falls Match for the WWE United States Championship
AJ Styles © vs. Ricochet
Aleister Black vs. Cesaro (part 3)
Triple Threat Match for the WWE Women's Tag Team Championship
The IIconics © vs. The Kabuki Warriors vs. Mandy Rose and Sonya DeVille
Kevin Owens vs. Drew McIntyre
Alexa Bliss vs. Nikki Cross
Samoa Joe vs. Roman Reigns
Bray Wyatt (The Fiend) vs. Finn Balor (The Demon)
Rey Mysterio vs. Baron Corbin
SmackDown Women's Championship
Bayley © vs. Ember Moon
Raw Women's Championship
Becky Lynch © vs. Natalya
WWE Championship
Kofi Kingston © vs. Randy Orton
Universal Championship
Brock Lesnar © vs. Seth Rollins
The Club Taking Over WWE–And How The Undisputed Era vs. The Club Could Impact The Future Of NXT
Chris King takes a look at the resurgence of The Club in WWE, and the possibility of a run-in with NXT favorites the Undisputed Era.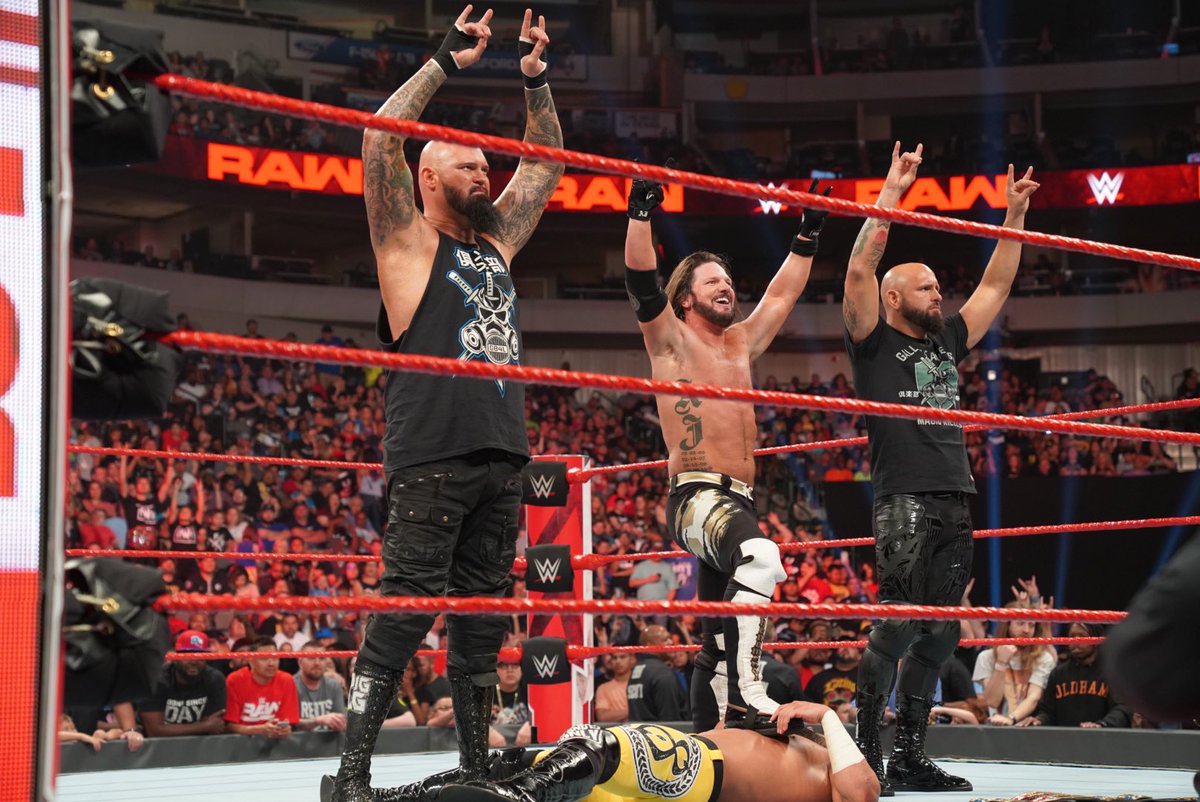 Chris King takes a look at the resurgence of The Club in WWE, and the possibility of a run-in with NXT favorites the Undisputed Era.
At Extreme Rules Styles and Ricochet did battle once again over the coveted United States Championship, where both competitors put on a wrestling clinic and Styles became a three-time United States Champion!
A PHENOMENAL OUTCOME for @AJStylesOrg, the now 3️⃣-TIME #USChampion at #ExtremeRules! pic.twitter.com/COFu6hlmDm

— WWE (@WWE) July 15, 2019
With Styles holding the United States Championship one must expect, that The Good Brothers are coming for the Raw Tag Team Championships. I already predict that they will win the titles as soon as SummerSlam. Finn Balor recently lost the Intercontinental Championship to Shinsuke Nakamura, perhaps he may set his sights on the WWE or Universal Championship?
How The Undisputed Era vs The Club Will Help The Future Of NXT
The Undisputed Era (Adam Cole, Kyle O'Reilly, Roderick Strong, and Bobby Fish), have taken NXT by storm since August 2017. All four members have accomplished so much in two short years. Under "Freebird Rule" Undisputed Era are two-time NXT Tag-team Champions, and Cole was the inaugural North American Champion and current NXT Champion.
On July 17, 2019, Club member Karl Anderson sent out a tweet stating that 'The Club' is the only club that matters.
The O.C.
The…..
Official
Original
Only Club that matters..@AJStylesOrg @LukeGallowsWWE @WWE @WWENetwork pic.twitter.com/DrChqB3A98

— Karl Anderson (@KarlAndersonWWE) July 17, 2019
A fan responded with a tweet of The Undisputed Era and the leader of The Club Styles found it hilarious, signifying that NXT's top faction wasn't a real threat.
— AJStyles.Org (@AJStylesOrg) July 17, 2019
Roderick Strong and Adam Cole didn't waste any time firing back.
Oh Adam, They don't want none. https://t.co/acijWgEkSQ

— Roderick Strong (@roderickstrong) July 17, 2019
Could we witness two of the most popular factions in WWE and NXT battle for brand supremacy?
This has never happened before and it's something new and fresh, that pro wrestling fans all over the world would be salivating for. Not only would The Club vs. The Undisputed Era be an EPIC dream feud for the ages, it will also have a significant impact on the future of the black and gold brand.
Over the years NXT has morphed from being the developmental territory, into its own brand delivering some of the most exhilarating five-star matches of all time. What was once heralded as a launchpad for up-and-coming talent to make it to the main roster, now is viewed as it's own entity.
Undisputed Era will be looking to prove that the black and gold brand is the creme of the crop, while The Club, on the other hand, is cementing their status as untouchable on the main roster. Something that their rivals have proved for over two years while holding all the gold at separate times.
The battles that these factions would have would be completely insane, and with two of the best talkers in the industry, the promos would straight fire! In the world of professional wrestling anything is possible, so come on Triple H convince Vince McMahon why this feud needs to happen and that boys and girls is… Undisputed!!!