Will WWE Do A WarGames Match On The Main Roster?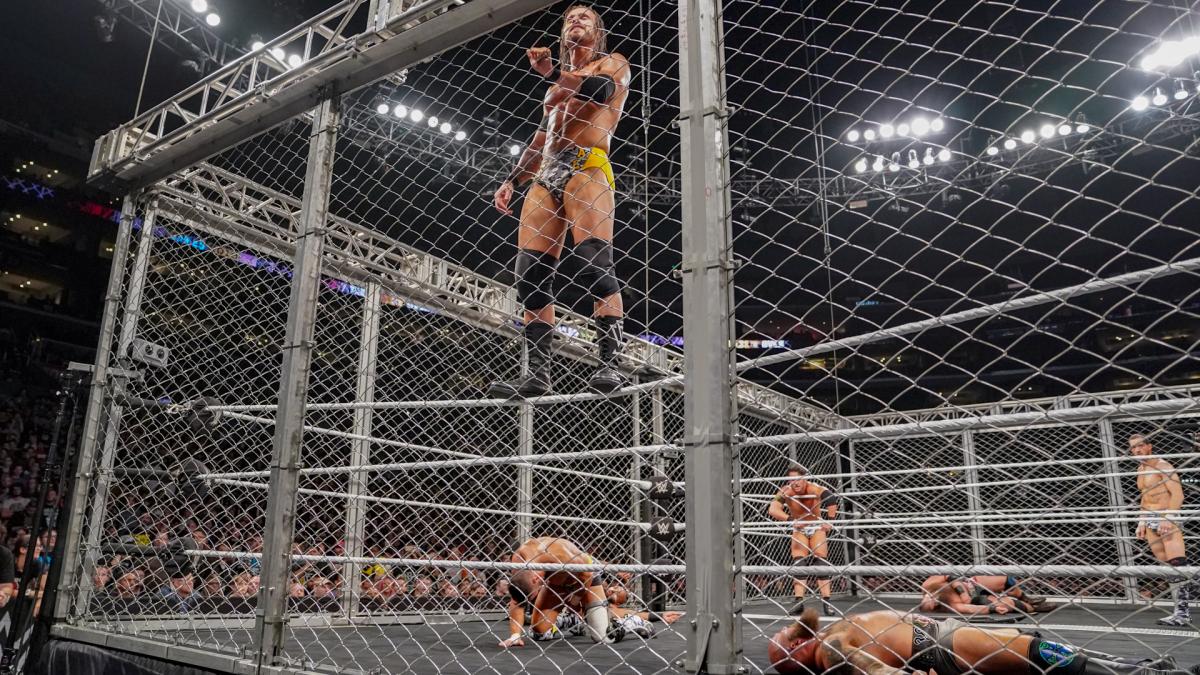 WWE sees the success NXT has had with the last two installments of WarGames. Is it time to try it out on the main roster?
I don't know about you, but I think from a in ring standpoint this was a great weekend for wrestling. Takeover WarGames and Survivor Series featured some cracking matches. One of the standout was of course the WarGames match that main evented takeover.
The team Ricochet, Pete Dunne and the War Raiders were victorious over the Undisputed Era in a chaotic near 50 minute match. It was a much better match since it reverted back to the 2 team format. Not that last years match wasn't good it's just this was a lot smoother.
NXT hosting WarGames feels like WWE are testing the waters to see how fans react before trying it on the main roster. But would they ever do it?
We all know WWE love a gimmick PPV. We've had Elimination Chamber, Money in the Bank, Extreme Rules and Hell in a Cell already this year. That's a lot and we've still got TLC to come. One of the many things that sets NXT apart is how little they rely on gimmick matches.
If WWE were to do WarGames they would have to get rid of either Elimination Chamber or Hell in a Cell because the audience is becoming desensitized to cages.
Another thing they'll have to do is to build up some factions. They seem to be fond of breaking up teams far too earlier. The dogs of war and the Shield are already done. The only really factions they have are Sanity, New Day and maybe The Bar and Big Show. Sanity would have to be majorly built up before taking part in this type of match. Unlike when they were in the one in NXT when it made sense.
Undisputed Era have been in both of NXT's versions because they are constantly made to look like a threat. A great way to bring WarGames to the main roster would be after they get called up against a group of people they've taken out since debuting.
Another way would be to incorporate it into Survivor Series Raw vs SmackDown. Have the men's five on five take place inside WarGames make the meaningless bragging rights more interesting. You could have either a inter brand match on the Kick off  to see decide who has the advantage or decide based on which brand is winning when the main event comes IE if RAW were winning 3-2 RAW gets the advantage.
From there we can look forward to the first ever women's WarGames match and weeks of being told how Historic and Revolutionary it is. All joking aside a all Women WarGames would be pretty cool.
In NXT WarGames seems to fit more since Dusty Rhodes played such a big part in NXT and created the match in the first place. It feels more like a tribute to the Dream than just another show based around a gimmick match that is there just for the sake of it. Something that would be more likely to happen on the main roster.
Also Triple H by all accounts is more into the match than Vince is so maybe we won't see WarGames on the main roster until after Triple H gains more control over the company.
Is it time for the main roster to take a shot at WarGames? Let us know on social media @theCHAIRSHOTcom and always remember to use the hashtag #UseYourHead!