WWE Legacy: The Brand – A Proposal
What if WWE had a specific brand just for it's legends and older wrestlers?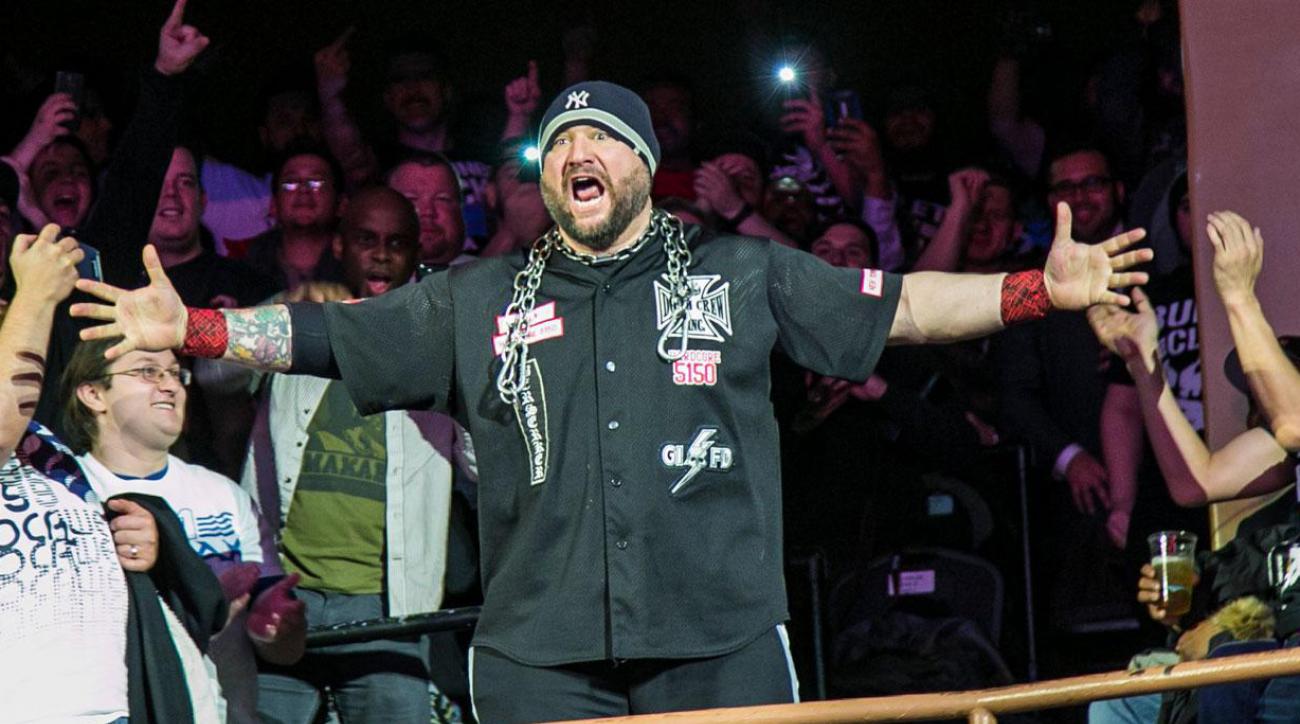 Many WWE fans complain that part-time and "old-time" talent are taking valuable spots away from modern-day talent, and shouldn't be featured. But what if this talent was embraced in a different way?
So, how about that Crown Jewel, eh?  That thing was a doozy, wasn't it?
Yeah, no amount of small talk can help me segue from that show, but…hey!  I'm back!
Yes, I'm one of the many (edit: few) who watched WWE Crown Jewel live, and I've lived to tell the tale.  There are a TON of issues I could discuss involving that show, but I'm not going to do that.  Instead, I'm going to propose something different because of that show.  One of the biggest complaints I've seen in the past few years among wrestling fans, and that directly affected Crown Jewel, was the presence of and reliance upon part-time, older wrestlers.  So, ladies and gentlemen, I'd like to propose to you, the newest WWE brand:
WWE Legacy!!!
Now, very clearly this is just fantasy booking by yours truly.  However, I got together with a good friend of mine (what's good Rob?) and we thought about how we could genuinely address the criticism.  Now, when doing something like this, you always have to have a goal in mind.  The goal for WWE Legacy is to give older wrestlers a legitimate place to work a few dates and make some money, give an alternative to the current product, and allow the Legends a place to put the exclamation on their careers in their own way.
So first off, we have to talk structure.  So, I propose having an Indy style build: tape one night a month, being broken up into weekly shows.  I would have 2 yearly live shows to start off, both the Friday before WrestleMania and SummerSlam.  I would also sign the talent to contracts where WWE has the first rights to dates, but they are able to wrestle at other non-televised Indy companies.  Once again, the point of this is to give the Legends and older wrestlers a place to work and make money.
Finally, and most importantly, I'd also run classes for the older talent through the Performance Center.  I'd teach them how to be producers, agents, writers, and trainers.  I'd also give them financial literacy classes, and help them prepare for the twilight of their lives.  I'd want to make sure as much as possible that this isn't simple a cash grab or an exploitation.  The goal, once again, is to genuinely help.
Now, let's get to the personnel.  Every brand needs a head booker/writer.  Many of you reading this will hate this, but I'd have Jeff Jarrett as my head writer.  Jarrett has shown the ability to create and run successful wrestling companies, and he'd surely be friends with the majority of the talent involved.  To round out his team, I'd add Jeremy Borash and Bruce Pritchard.  If we're going to go with the Legacy ideology, then those 3 names have the history, gravitas, and track record to head this up successfully.
I think it'd be impossible to have this show without Jim Ross and Jerry Lawler, so I'd make them my commentary team, and through Conrad Thompson as a true play by play guy so JR doesn't have to carry a broadcast at this time in his life and career.  Let's also bring back the Fink, Howard Finkel, as the ring announcer, have "Mean" Gene Okerlund as the backstage interviewer, and for your top referees, you could use the current crop like Charles Robinson and Mike Chioda, but I'd bring in Earl Hebner and Rick Knox.  So far, we have a genuine blast from the past, and when you start the show and see these men visually, you'll definitely feel an air of nostalgia.
Let's talk about the roster now.  I'd start off with 20 regular roster members – 14 men and 6 women – with other wrestlers coming in and out for various angles and matches.  I'd bring back jobbers and managers for this venture, and I'd even have storylines from time to time where lesser utilized WWE stars like Curt Hawkins and Heath Slater come down and have a match or two.  Most importantly, much like Indy shows, I'd have a "marquee draw" every month who will be advertised for the show and either wrestle a match, build an angle, or play a part in the broadcast.
First, however, I'll show you my regular roster:
Bully Ray
Goldust
Chavo Guerrero
Lance Storm
X Pac
Billy Gunn
Gangrel
The Hurricane
Marty Jannetty
Rikishi
Tatanka
Scotty 2 Hotty
The Sandman
Sabu
Molly Holly
Alundra Blayze
Victoria
Ivory
Jacqueline
Jazz
Bully Ray would be my top heel and preferably my World Champion.  And yes, I'd move Goldust to WWE Legacy and let him build this as his brand.  Those two would anchor the show, if for no other reason than they can still consistently go on a regular basis.
Let me also say here that it's imperative that this brand be either TV-14 or TV-MA.  This has to be a genuine alternative, and it has to cater to the wrestlers.  Bully Ray, Sandman, Sabu, and various others don't work in a PG environment.  This is a niche, so I don't think it'll be a problem.  Also, chair shots to the head are STILL banned, as is blading, but blood is not frowned upon.
With this being the actual roster, let me name some of the marquee draws that I would bring in for a show or two:
JBL and Ron Simmons
Sting
Kane
Adam Pearce
Mark Henry
D-Von Dudley
Fit Finlay
Matt Hardy
Tommy Dreamer
DDP
Booker T
Rob Van Dam
The Rock and Roll Express
Trish Stratus
Lita
Beth Phoenix
With this mix of main roster and marquee draws, I think there can be some interesting stories told.  I genuinely think that, while a niche product, this will be a fun blast from the past and a nice alternative for the fans.  WWE can never have enough content, and if the classes and post-career training is possible, this can truly be beneficial for the talent.
I know some of you may be wondering where wrestlers like The Undertaker, Triple H, Shawn Michaels, or even guys like Randy Orton and John Cena are.  Well, I tried to come up with all of this in a realistic world.  Realistically, none of the men I mentioned will either accept or be asked to step down to this level.  I wouldn't ask them, nor would I want them to.  You can't fully get rid of all part time or older talent on the main roster.  It's an inevitability.  And with as much as those 5 men have contributed to the business, they deserve their spots where they are.
---
So, tell me what you think.  Would you watch?  Do you think this is possible?  Would you even be interested?  I'd be curious to see what you guys think.
FIN
King: Dominik Mysterio Needs To Do This At WrestleMania
Chris King is here with what WWE should do with Dominik Mysterio at WrestleMania in his long-awaited match against his father Rey Mysterio Jr.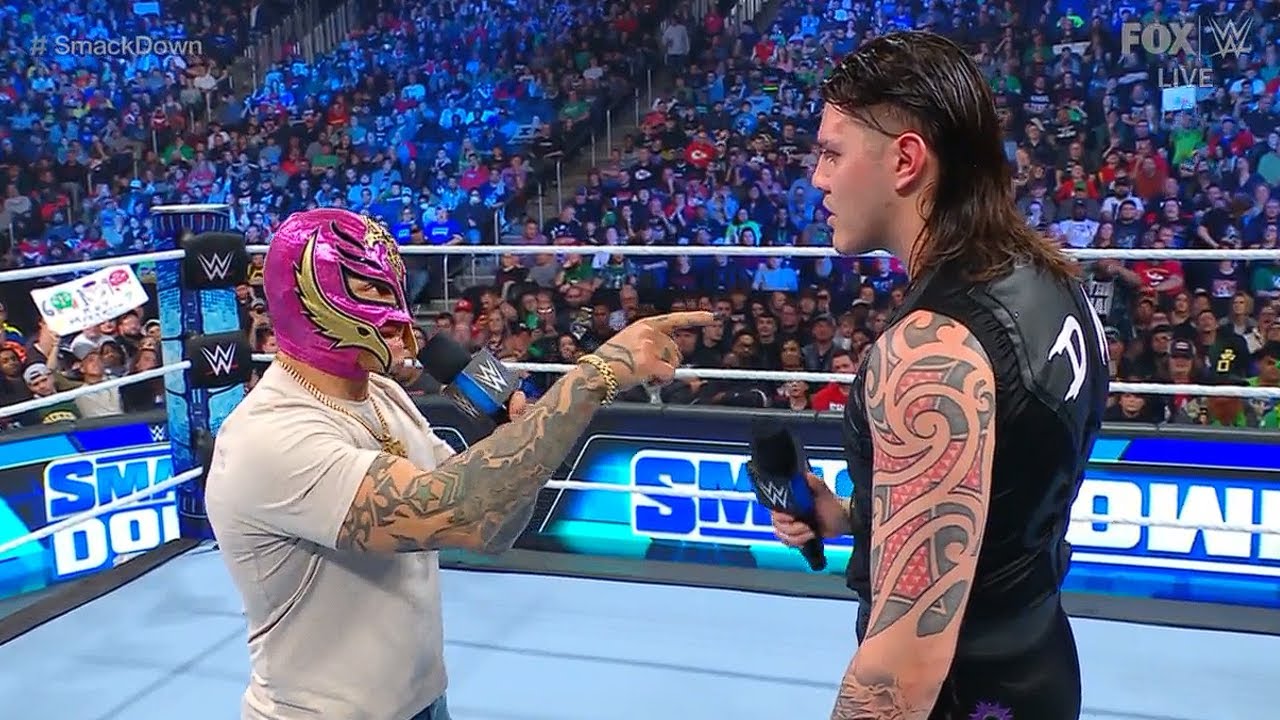 Chris King is here with what WWE should do with Dominik Mysterio at WrestleMania in his long-awaited match against his father Rey Mysterio Jr. 
On this week's episode of Friday Night SmackDown, Rey Mysterio finally snapped and beat some sense into his disrespectful punk-ass kid Dominik. The member of the Judgement Day came out to push his father again for a match on the Grandest Stage of Them All, this time with his mother and sister at ringside. The ungrateful punk told his mom to "Shut Up," as a father even I wanted to jump through the screen and whoop his ass.
Back in October of last year, Mysterio made the emotional decision to possibly quit the company but, instead, Triple H persuaded the Lucha libre superstar to move over to SmackDown to avoid his son. This came after Dominik shockingly turned on his father at Clash at the Castle. Mysterio did everything he could to refuse his despicable son's challenge for Mania but, a man can only be pushed so far. Mysterio will be inducted into the 2023 WWE Hall of Fame and I expect Dominik to embarrass his father during his speech to further this personal feud.
Yes, the WWE Universe hates Dominik and wants to see him get the ever-loving crap kicked out of him but, this feud is missing a special ingredient to capitalize on the biggest heat possible. Throughout this feud, Dominik has made mention of the legendary Eddie Guerrero on several occasions going back to the "iconic" 2005 feud.
I know WWE might not want to go this route but, Dominik MUST come out to Eddie Guerrero's theme at Mania. The disrespectful punk needs to come out in a lowrider to garner nuclear heat. It doesn't matter if The Judgement Day comes out and causes interference for Dominik to get the win, all that matters is that both superstars get the biggest payoff of this nearly year-long feud. Just imagine the Roman Reigns heat after he defeated The Undertaker and multiply that by ten. Dominik portrays the perfect heel and he truly is the missing ingredient that The Judgement Day needed to grow and evolve into a top faction.
King's WrestleMania Rewind: Eddie Guerrero vs. Rey Mysterio (WrestleMania 21)
In the next WrestleMania Rewind, Chris King takes us back to WWE WrestleMania 21, and Rey Mysterio vs Eddie Guerrero in a battle of tag team champions!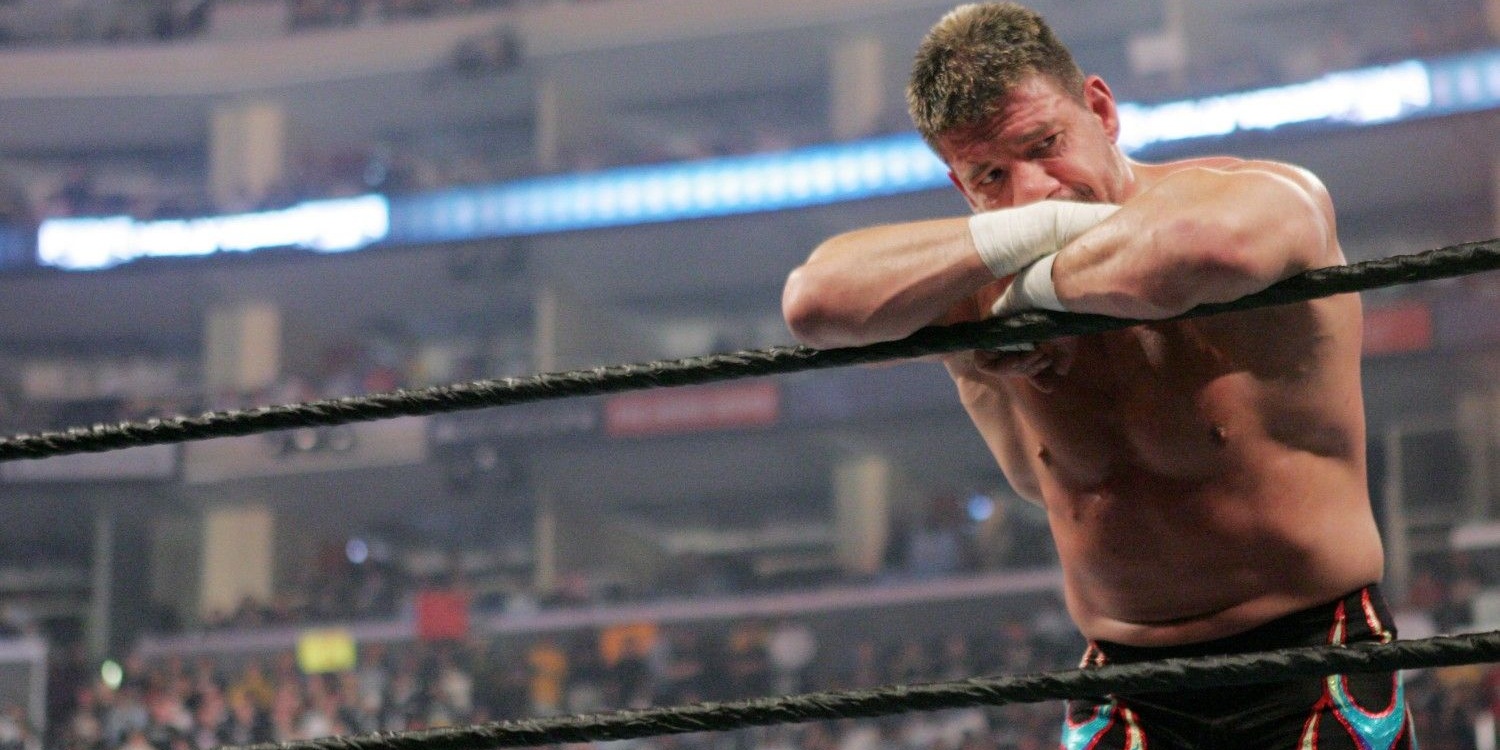 In the next WrestleMania Rewind, Chris King takes us back to WWE WrestleMania 21, and Rey Mysterio vs Eddie Guerrero in a battle of tag team champions!
Chris King is back with his third edition of WrestleMania Rewind. This week he's bringing us back to some 'Latino Heat.' We're rolling back to WrestleMania 21 where Eddie Guerrero faced longtime friend and rival Rey Mysterio.
This would be Guerrero's last Mania match caused by his unfortunate death. Over on SmackDown, Mysterio and Guerrero would become the tag team champions at No Way Out where they defeated MNM.
Chavo Guerrero would get into the head of Latino Heat by making him believe Mysterio was trying one-up his tag team partner. Chavo went as far as to tell his uncle to stop using the Guerrero name.
Guerrero would finally give in to his nephew's manipulation and went on to challenge Mysterio to a one-on-one match at WrestleMania 21. I For the first time in history, both tag team champions would face each other. Guerrero vs. Mysterio was the first match on the stacked card. Both partners threw everything at each other including the kitchen sink in a battle of one-up-manship.  In an incredible high-octane match that saw both superstars delivering counter for counter, Mysterio pulled off the win with a surprise pin roll up.
A few months later, what once was a friendly battle turned into a nasty fight involving the custody of Mysterio's real-life son Dominik Mysterio. After several torturous weeks, both former tag team champions would face off in a ladder match with the custody of Dominick on the line. I forgot how amazing this rivalry was and it's definitely worth a watch. Sadly, we would lose Latino Heat in November of 2005. There will never be another Eddie Guerrero. Viva La Raza!