WWE News: Kairi Sane Dealing With Disease Most Commonly Found In Kids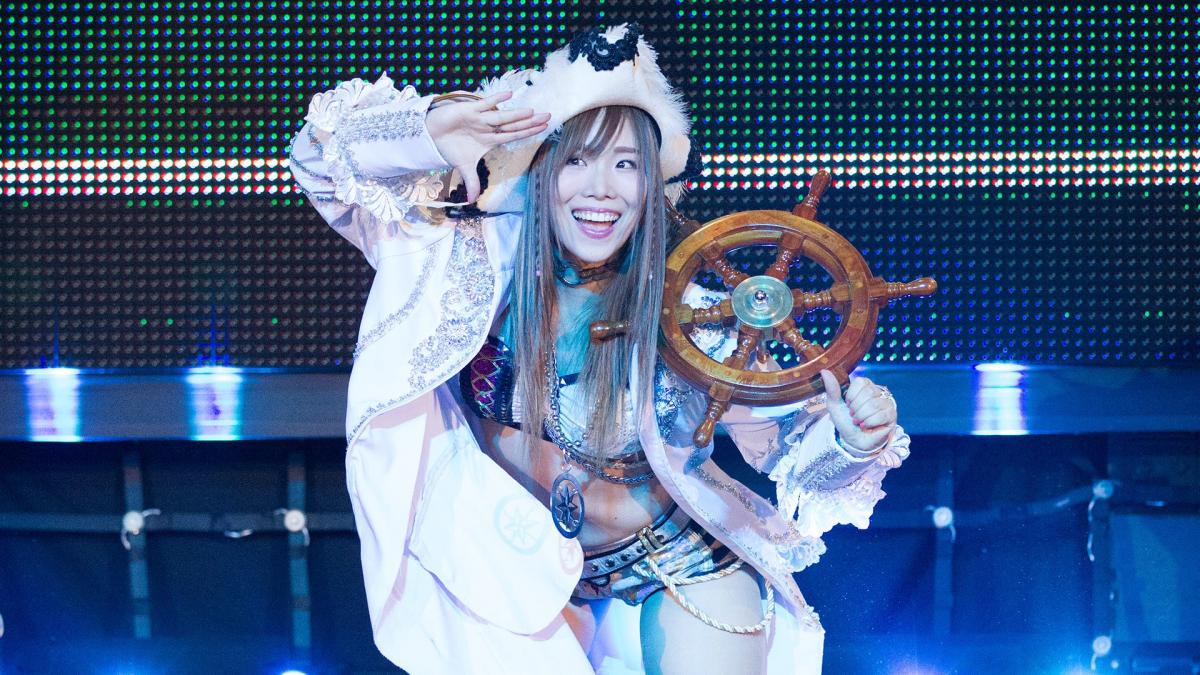 NXT's Kairi Sane reveals she's dealing with an unusual virus for an adult!
In what could be considered a very strange, yet concerning story, it looks like the WWE's main roster is not the only one dealing with some unusual circumstances when it comes to the health of some of the Superstars.
Last night via Twitter, NXT Superstar Kairi Sane revealed she is dealing with hand, foot and mouth disease, something that is most commonly found in small children:
高熱は下がったものの、今度は手と足と口に謎の湿疹が…Ouch
それで病院に行ったら【手足口病】だって?!😱💦(アメリカでもそのままHand, Foot and Mouth Disease)調べたら5歳以下の幼児がかかる病気ですやん←😮👧🏻
なんでウイルスさん間違えて私の体内に入られましたかね?🦠笑

— KAIRI SANE⚓️ (@KairiSaneWWE) November 27, 2018
While there's no specific way to pinpoint how 'The Pirate Princess' contracted the virus, it's spread through bodily fluids such as saliva, stool and just basically all your other usual germs such as coughing or mucus, but generally not something adults contract. There is no cure for the disease which brings symptoms such as a fever, sore throat, blisters inside the mouth, loss of appetite and rashes on the hands and feet.
Additionally, there is not a specific treatment or any cure for hand, foot and mouth disease, however symptoms usually clear up within 7-10 days. Unfortunately, it's also quite contagious during the initial symptom period and could continue for days or even weeks after that. It's also possible for adults to not develop symptoms right away and spread the virus unknowingly.
At this time, there's no word on how long Kairi Sane will be out of action.
EA's Take: This is a pretty big deal and I'd be willing to bet anybody in that Performance Center that she's been in contact with is getting looked at. At least if WWE's smart, that's what they're doing. Things like this can move around quickly in locker rooms or places like the PC, we've seen examples of it in professional sports before. It's certainly not going to be a fun thing for Kairi, but I'm sure they will figure out some way to manage this thing.
How long do you think Kairi Sane should be held out for? Let us know on social media @theCHAIRSHOTcom and always remember to use the hashtag #UseYourHead!
Chairshot Wrestling News Shuffle (2/15/2019)
Start your Friday off with comments on news regarding Jimmy Uso, The Undertaker, Bray Wyatt, and more!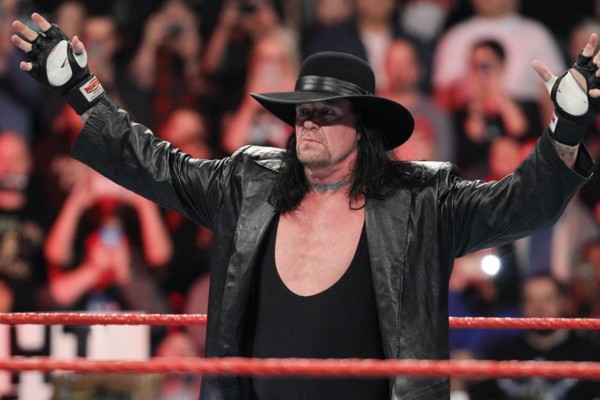 Jason shuffles in to the homestretch of the week with the Chairshot Wrestling News Shuffle! Today we take a look at news on Jimmy Uso, The Undertaker, Bray Wyatt, and more!

Welcome To The Uso Penitentiary
According to TMZ sports, Jimmy Uso was arrested after a drunken dispute with Detroit police today. Naomi and Uso were pulled over earlier today when Namoi was headed the wrong way on a one way street. Police say that the vehicle smelled strongly of alcohol. Upon getting pulled over, Uso reportedly acted like he wanted to fight with police.  He was booked and later posted bond.
Undertaker At Starrcast II
Sports Illustrated broke the news earlier today that the Undertaker will be appearing at Starrcast II Memorial Day weekend. According to SI: "I know people might assume this is an AEW event, but that is not true," said Starrcast founder Conrad Thompson, whose convention is a weekend-long event featuring more than two dozen live wrestling-themed shows. "We have wrestlers appearing from every promotion from all over the world, and Starrcast isn't just for All Elite Wrestling fans, it's for all wrestling fans.
Cruiserweight Title Match Moved To Elimination Chamber Kickoff
The Cruiserweight championship match between Akira Tozawa and Buddy Murphy that was scheduled to be a part of the Elimination Chamber pay per view this coming Sunday has been moved to the Elimination Chamber kickoff show according a tweet from the WWE.
#WWEChamber Kickoff this Sunday will see @WWE_Murphy defend the @WWE #CruiserweightTitle against @TozawaAkira! https://t.co/FM6FVL6207 #205Live pic.twitter.com/3o0ipuwuKI

— WWE (@WWE) February 14, 2019
Bray Wyatt To Return Soon?
According to PWInsider, Bray Wyatt is "very close" to an in ring return. The last time Wyatt was seen in a WWE ring was at a WWE Live event in Columbus Ohio last December. The thought at the time was Bray Wyatt would return to Royal Rumble, but outside of some odd tweets, he hasn't been seen or heard from since.
Jason's Thoughts on Today's News
Undertake is on his way to All Elite Wrestling!!!! I better not say that or some of the AEW marks will get upset. All things considered though, it will be interesting to see what the Undertaker experience will be at Starrcast II. For pretty much the entirety of his career as the Undertaker, he has really never broken character outside of the ring. I would love to see a Q&A with him, a podcast, or a potential shoot interview. If there was one person who would have hours of stories to tell, it would be the Undertaker. I am a bit curious though of his contractual situation with the WWE and if they had any input to the appearance. Many fans will associate Starrcast II with AEW, so it is interesting. Does this mean we wont be seeing Undertaker at WrestleMania?
I am not going to comment on Jimmy Uso or Namoi. Everyone has a personal life outside of the ring. I really don't have anything of value to add.
I thought Wyatt would be back at Royal Rumble as well, and there were the rumors that the Wyatt family could reunite. Throwing a hypothetical scenario out there, but could the return of Erik Rowan and his siding with Daniel Bryan lead to a potential return scenario for Wyatt? There is history there, and the storyline would pretty much write itself.
Chairshot Wrestling News Shuffle (2/14/19)
Start your Thursday off with comments on news regarding Ronda Rousey, Total Divas, NXT Takeover WrestleMania, and more!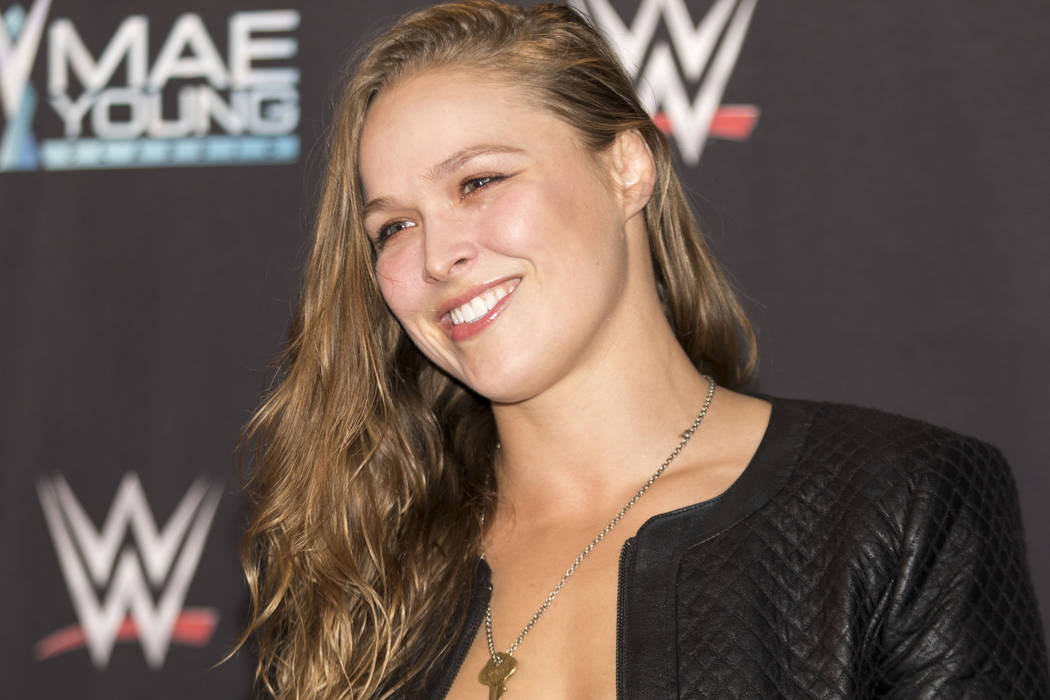 Jason shuffles in to your Thursday with the Chairshot Wrestling News Shuffle! Today we take a look at news on Ronda Rousey, Total Divas, NXT Takeover WrestleMania, and more!

Chris Jericho On AEW Talent
Chris Jericho recently did an interview with Forbes discussing various elements of All Elite Wrestling. (Read the interview HERE). One of the excerpts of the interview was in regards to homegrown talent in AEW. Jericho said:
"I think we've assembled a great roster already of fresh talent," Jericho said. "We have the seasoned veterans and really untapped rookies, with great people on every level. We have six-to-eight blue-chippers. That's all you need to do a wrestling company. I think we have enough talent for the first year already."
"I think what AEW has done is shaken up the big companies, and when I say that I mean WWE and New Japan, to where they're signing everybody, and signing them to longer deals and more money. And I say to all of them, you're welcome."
"We have to work and build the roster that we already have, knowing that we'll get more, but for right now, we have to assume this is our roster for next year. Let's build some guys and create some of our own stars, which is mandatory for any wrestling company to survive."
Ronda Rousey Joining Total Divas ?
Over the past few days, we have found out that Lana will be removed from the upcoming season of Total Divas while Sonya Deville will be added to the show. Now word is coming out that Ronda Rousey may be added to season nine. Crew members have reportedly been filming Rousey the past few weeks on her Browsey Acres farm.
Plans For The Women's Tag Division Revealed?
WrestleVotes, one of the wrestling Twitter accounts that has a track record in breaking wrestling news, has sources that have revealed some potential information regarding the women's tag division in a tweet earlier today:
Source: the Women's division roster is slowly going to be crossing over more between both shows.

The plan is to have the Women's Tag Team Champions appear on both brands initially, however, not on a weekly basis.

— WrestleVotes (@WrestleVotes) February 13, 2019
NXT Takeover: Blacklist?
According the ticket website for the WWE, the NXT Takeover event that will be taking place during WrestleMania weekend will be titled NXT Takeover:Blacklist.  (You can view the ticket page HERE)
Jason's Thoughts On Today's News
With one set of tag team titles and lack of depth, it was a given that the women's tag team division would cross over between brands. If handled right, I think the women's tag team division will do well and could be a draw for WWE. While we are a ways off from an all women's weekly show in WWE, the tag team division is the next logical step in that direction. It would be nice to see the NXT women's division involved in the tag team division as well. Isn't it interesting though? WWE, a company who has really done nothing with tag team wrestling the last 5 to 10 years trying to revolutionize women's tag team wrestling in America. #savetagteamwrestling   (Speaking of which, pick up a Save Tag Team Wrestling t-shirt from the Chairshot Pro Wrestling Tees store HERE  Yeah, I know, cheap plug)
Can AEW run for a year on 6 to 8 names like Jeircho says it can? Is WWE and New Japan really trying to sign all the talent available? Or is Jericho just good at stirring the pot ? Let's say it's a combination of all of the above.