WWE News: SmackDown Live Rating Dips, Election Night Dominates Rankings (11/6/18)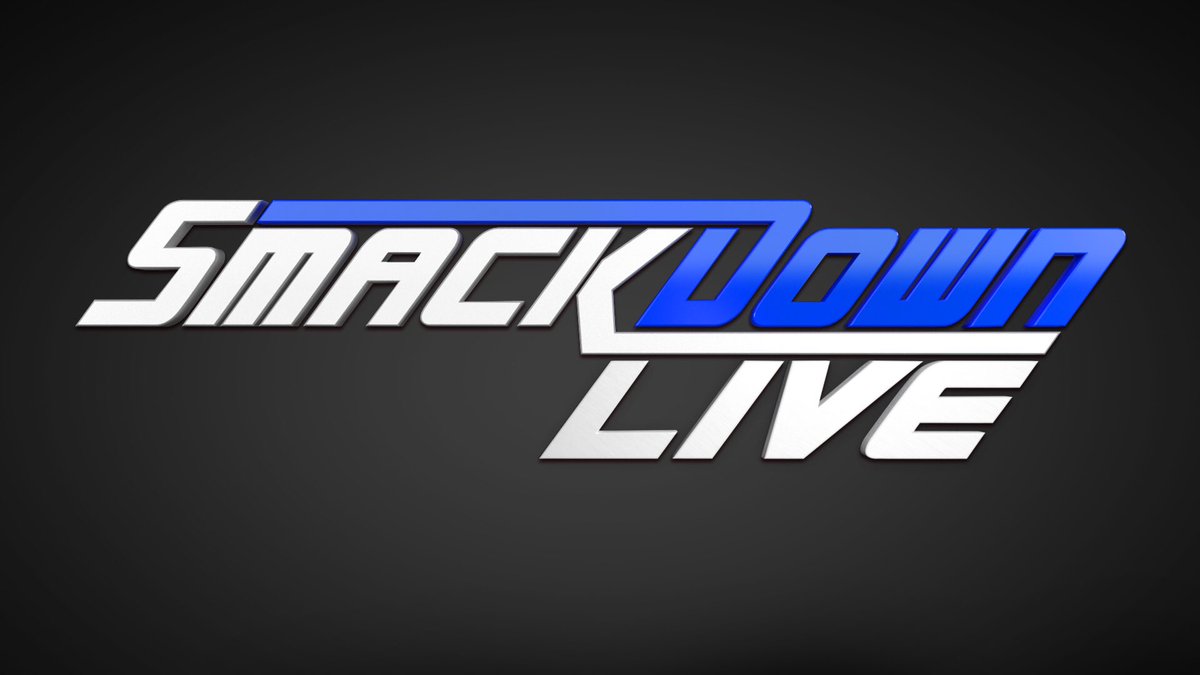 While Monday Night RAW is coming off back-to-back weeks of dropped ratings, WWE's SmackDown Live was able to increase its audience last week and also continue holding onto the top of the Cable Top 150 Rankings for the 18-49 demographic. However, there's some much different competition this week.
The numbers for last night's SmackDown Live are in and we're heading back downward with a 2.088, a dip of 1.04% from last week. Here's a look at the last four weeks of ratings for the blue brand:
October 16th: 2.545
October 23rd: 2.087
October 30th: 2.110
November 6th: 2.088
Now, generally when SmackDown Live's ratings have not performed, they have still been able to take the number one spot in the Cable Top 150 Rankings in the 18-49 demographic. Unfortunately for the blue brand, last night was election night here in the United States and SmackDown Live was not only knocked out of the top five, but fell all the way to number 17 with a 0.68 share. Interestingly enough, the only programming not based around the election to jump ahead of SmackDown Live were the College Football Rankings show and two College Basketball Regular Season opening games. Here was the top five:
Election Night (9PM) – CNN – 1.96
Election Night (10PM) – CNN – 1.88
Election Night (8PM) – CNN – 1.58
*TIE* America's Election HQ (9PM & 10PM) – FOX News – 1.39
EA's Take: Well, I certainly didn't see this coming. Scold me all you want, but I don't get into politics in the least, so let's not get into them here too much. I was not even remotely thinking about the elections when it came to something that could affect WWE in the ratings (I say ratings, but it mostly affected them in the Cable Top 150). If anything, I still attribute this week's drops for RAW and SmackDown Live ratings to both episodes being pre-recorded. The numbers in the 18-49 dropped some, which I also would attribute to that as well because that number is virtually the same for WWE every week.
Continue following TheChairshot for all the latest skull smashing opinion, news, reviews and so much more! @theCHAIRSHOTcom on Twitter
Always #UseYourHead
Another Report Confirming Becky Lynch Off Survivor Series, Dropping The Title?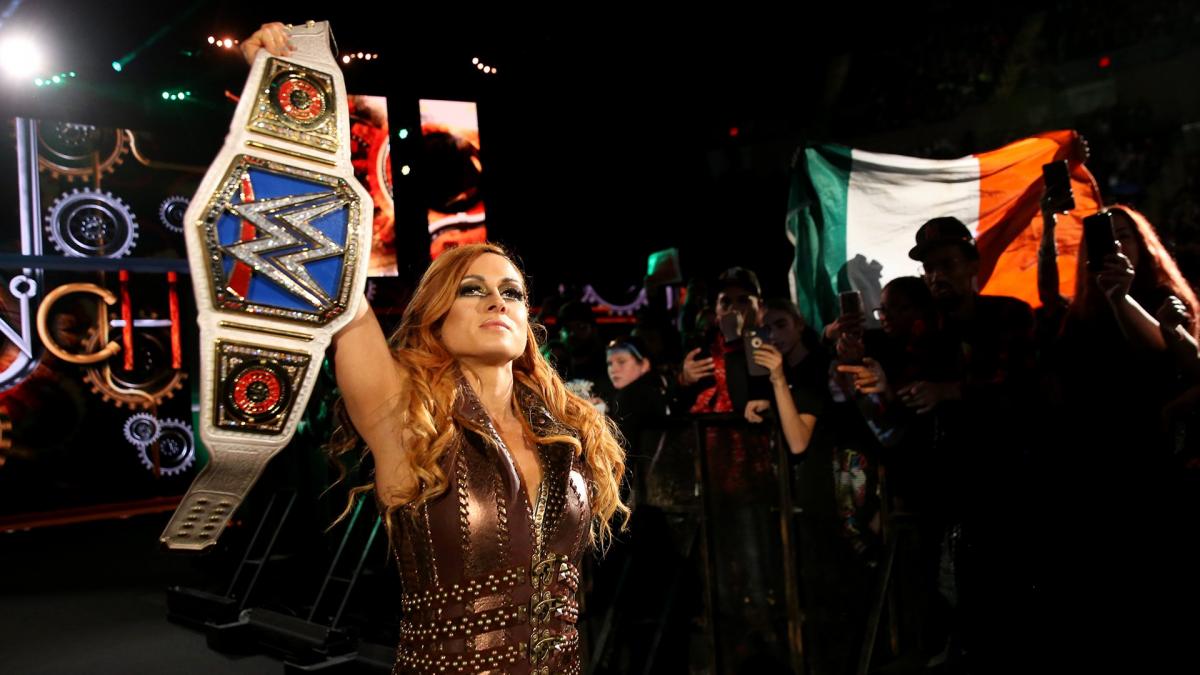 A new report is confirming Becky Lynch is off Survivor Series!
The big story this afternoon we've been following has been the possible removal of SmackDown Women's Champion Becky Lynch from Sunday's Survivor Series after suffering a broken nose and possible concussion last night on RAW (see the initial story here).
That was followed by talk from Bryan Alvarez on Wrestling Observer Radio that Becky's scheduled match against RAW Women's Champion Ronda Rousey may become a Triple Threat, also saying the full extent of her injuries were not yet known (find that here). Now, another report is confirming that 'The Lass Kicker' is out of Survivor Series as PWInsider is backing the original story.
Additionally, it's being said that all options are on the table in terms of who Ronda Rousey will face at Survivor Series. One such idea that has been tossed around would see Becky lose the SmackDown Women's Title in quick fashion tonight on SmackDown Live, thus keeping Sunday's match champion versus champion. Other names that have been brought up as a possible replacement for Becky without taking the championship are Mandy Rose and The IIconics, as they are not booked for the event. At last word, no decision had been made yet.
EA's Take: I don't think there's anything WWE can do that can make up for Becky's absence and there's going to be complaints even with the company being in a tough spot. Personally, I'd just take Asuka out of the Elimination Match, put Mandy Rose in and then Asuka faces Rousey. Do you want to "feed" her to Ronda? Not necessarily, but it will still feel like a marquee match despite Asuka's recent booking, in my opinion. You could go with Charlotte Flair, but I don't think it's necessary to blow through a possible WrestleMania match when the rest of the card can carry the show. I'm saving that.
Who would you like to see Ronda face if Becky's out? Let us know on social media @theCHAIRSHOTcom and always remember to use the hashtag #UseYourHead!
WWE Rumors: More Talk On Rousey vs. Lynch, Becky Possibly Still Competing?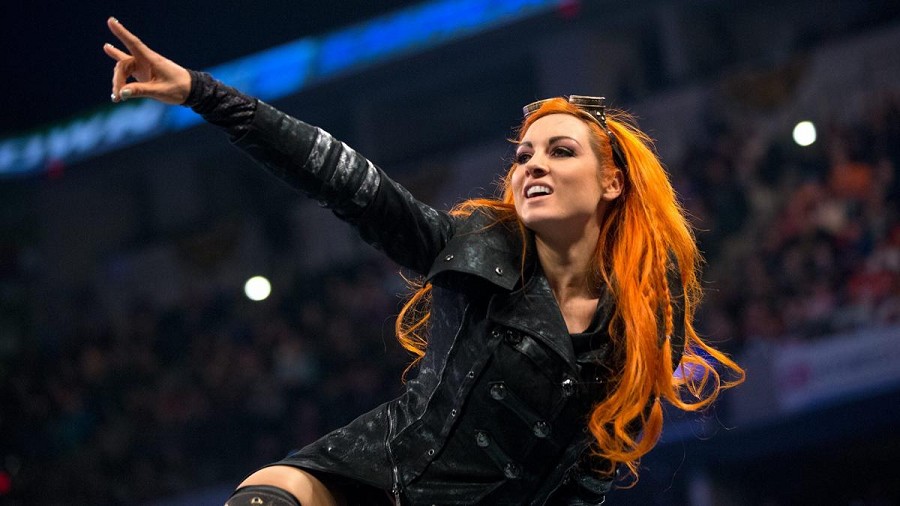 Even more talk surrounding the possible cancellation of Becky Lynch vs. Ronda Rousey!
As was noted this afternoon, reports have surfaced that the scheduled Becky Lynch vs. Ronda Rousey match at Survivor Series this Sunday will no longer be taking place, after Becky suffered a broken nose and possible concussion (see the story here).
There's already been discussions about what to do regarding Lynch's status according to Bryan Alvarez on Wrestling Observer Radio, as he's reporting that he was told of a change to the match. What that means has yet to be determined, but Alvarez speculates that Becky has either been replaced or could be part of a Triple Threat Match as adding another body to the mix would allow her to be more protected.
It should also be noted that the WrestleVotes Twitter account is speculating that Lynch vs. Rousey could be moved to the Royal Rumble, but of course this is merely just a thought:
If the Rousey v Lynch match doesn't happen (slim chance at this point), I'd look for it to take place at the Royal Rumble. The champions can't compete in the women's Rumble match anyways so it would work out. We'll see.

— WrestleVotes (@WrestleVotes) November 13, 2018
EA's Take: I find it very hard to believe that WWE doesn't know the full extent of Becky's issues at this point in time. If their medical staff can't take a look at her and determine whether or not she has a broken nose or concussion, something tells me they wouldn't be working there. So at the very least, maybe this statement means there's more damage than we've heard, like perhaps a broken orbital socket or something of that nature that would require more testing. Either way, I feel like this is a case of where there's smoke, there's fire and I'd be a little surprised if Becky were to still compete in any fashion at Survivor Series now.
Who would you like to see Ronda face if Becky's out? Let us know on social media @theCHAIRSHOTcom and always remember to use the hashtag #UseYourHead!