WWE Rumors: Possible Reason Braun Strowman Didn't Win Universal Title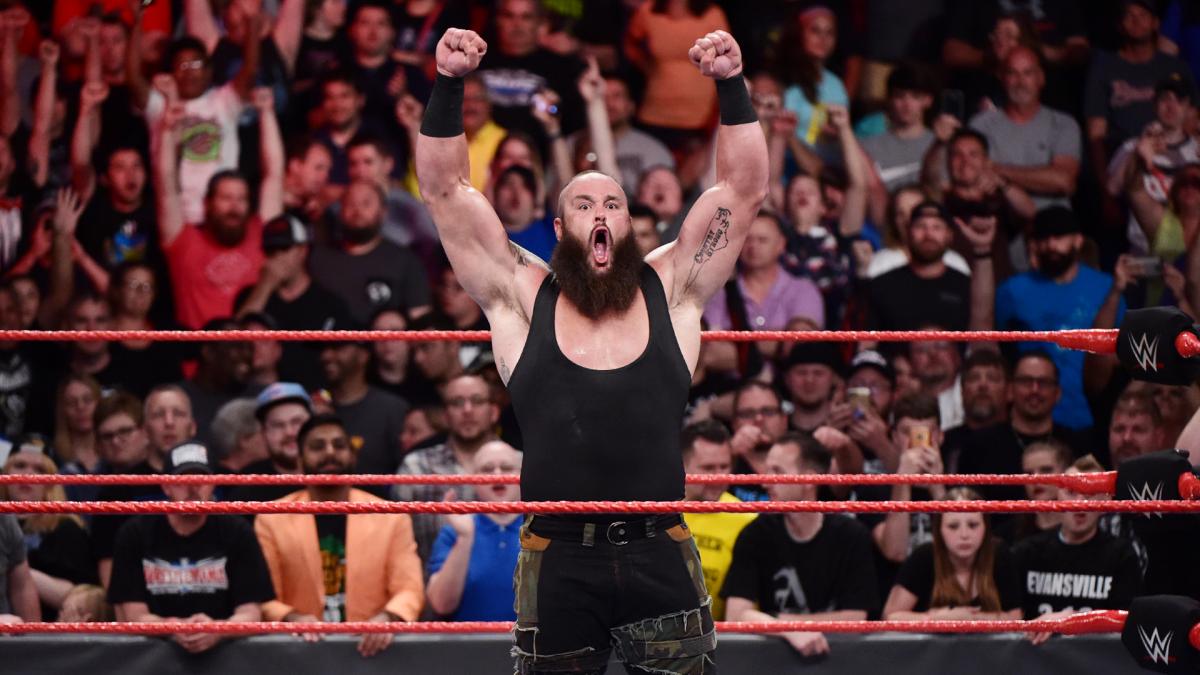 To say that a lot of members of the WWE Universe were disappointed when Brock Lesnar defeated Braun Strowman last Friday at Crown Jewel to win the vacant Universal Championship would likely be the understatement of the year.
After a reign that lasted over a year, fans were beyond annoyed with Lesnar carrying Monday Night RAW's top title leading up to Roman Reigns winning it at SummerSlam in August, but the decision to put the championship back on Brock due to Reigns' illness has left those same fans downright angry. For those who have still been able to use logic and reason while looking at the situation, it's appeared as if the long-term plan is for Strowman to be built to a big victory over Lesnar for the Universal Championship, but a new report has led to speculation that there was a different reason for the Crown Jewel result.
According to Mike Johnson on PWInsider Elite audio, 'The Monster Among Men' has been having what some may consider a bit of a behavioral issue by arriving to events late and then departing early. While Johnson is not the one indicating this has anything to do with 'The Beast Incarnate' getting the Universal Title instead of Braun, it has certainly spawned those who are drawing that conclusion. Of course, that is not confirmed and is merely speculation.
EA's Take: I can definitely envision WWE wanting to send a message to Strowman about arriving late/leaving early if this has been a reoccurring issue, which it likely is if we're hearing about it. To me, that means he's probably been spoken to or possibly even punished in some fashion over it previously (like a fine, for example). That's the only way I think WWE would ever let something going on behind-the-scenes affect an important spot like that. Especially right now with Roman's absence.
Continue following TheChairshot for all the latest skull smashing opinion, news, reviews and so much more! @theCHAIRSHOTcom on Twitter
Always #UseYourHead
EA's Weekly RAW YouTube Report (1/21/19)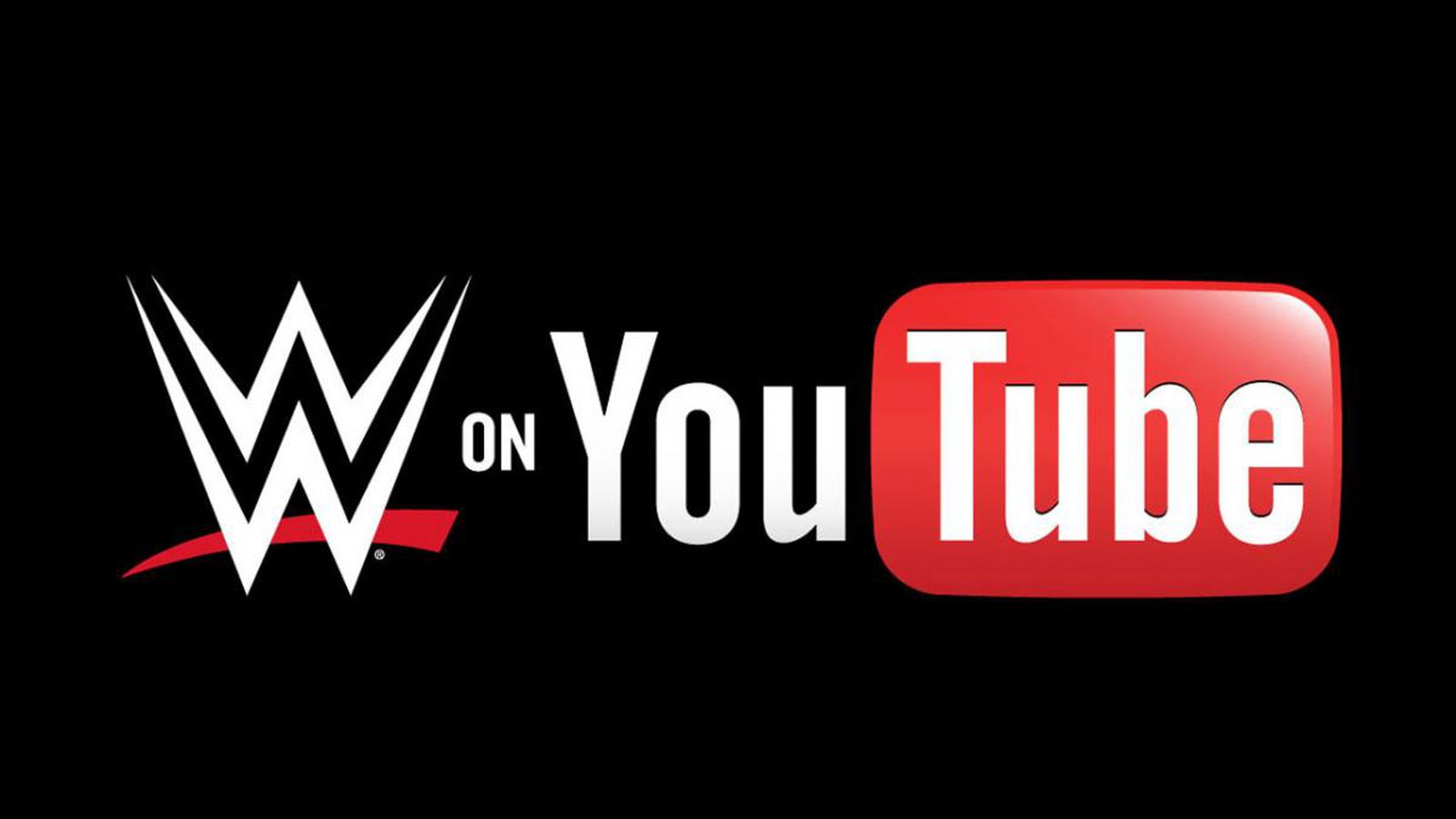 A look at the YouTube performance for this week's WWE RAW!
As we all know, social media and other outlets have become a huge means of drawing in interaction and viewers for WWE. Most people will point to television ratings like they did during the Monday Night Wars in the late 1990's, however that can be skewed with so many various means of watching today that do not include cable television.
As you've become accustomed to, here is this week's RAW YouTube Report (2:30 PM EST, 1/23/19):
Finn Balor vs. Braun Strowman – 2 million views
Finn Balor stands up to Braun Strowman & Brock Lesnar – 1.7 million views
Ronda Rousey & Natalya vs. Sasha Banks & Bayley – 1.5 million views
Seth Rollins vs. Drew McIntyre – 647k views
Lacey Evans interrupts Alexa Bliss' big announcement – 637k views
Apollo Crews vs. Bobby Lashley – 400k views
Heavy Machinery's first RAW match – 396k views
Our new number one contender for the Universal Title is featured at the top of the RAW YouTube ranks this week, clocking in with 2 million and 1.7 million views respectively. A big leap for Finn Balor on YouTube and something we haven't really seen from him in the past. So can we really give him full credit? I don't believe so. Braun and Brock are proven number grabbers, so while this is a good sign for Balor and any possible chance he has of defeating Lesnar at Royal Rumble, I'm not jumping the gun on his YouTube drawing power yet.
Coming in third this week is RAW's usual top draw for the Women's Division, as Ronda Rousey teamed with Natalya to meet Bayley and Rousey's Royal Rumble challenger, Sasha Banks. There's only been one instance I can recall where 'The Baddest Woman on the Planet' was in a match on RAW that didn't pull a million and that was last week (see last week's RAW YouTube Report). So this is much more the norm for her, as I saw last week as an aberration.
Everything from our number four clip on comes nowhere near cracking the top three, starting with that number four spot that saw two Men's Royal Rumble favorites clash in Seth Rollins and Drew McIntyre. Talk about two guys who have lost steam. McIntyre never quite reached the level of being a YouTube draw and has even seen numbers fall in recent weeks. Meanwhile, a lot of fans' pick to win the Men's Royal Rumble has also lost a lot of his YouTube luster. I know there are going to be members of the WWE Universe who don't want to hear it, but Seth's feud with Dean Ambrose killed off a lot of that momentum.
Falling just under Seth Rollins vs. Drew McIntyre is the first time we see Lacey Evans do anything of significance on television, after only appearing backstage a couple of times, usually in the background. This may seem like a high number for a new face, but she's a new face, which garners interest. On top of that, we also got Alexa Bliss announcing her return to the ring in the Women's Royal Rumble this Sunday, certainly helping the clip out as well.
Rounding out our list this week at numbers six and seven are what I've been calling the "best of the rest". Number seven I can explain since it was the first time we got to see Heavy Machinery in action, albeit against some local enhancement talents. Again, new equals interest nine times out of ten. However, Bobby Lashley vs. Apollo Crews beats out the RAW Tag Team Title Match, Elias vs. Baron Corbin, a promo from Dean Ambrose…quite frankly (and this is a complete guess), I'm wondering if the freshness of this match did the trick.
WWE News: Highlights From Today's NXT TakeOver: Phoenix Call With Triple H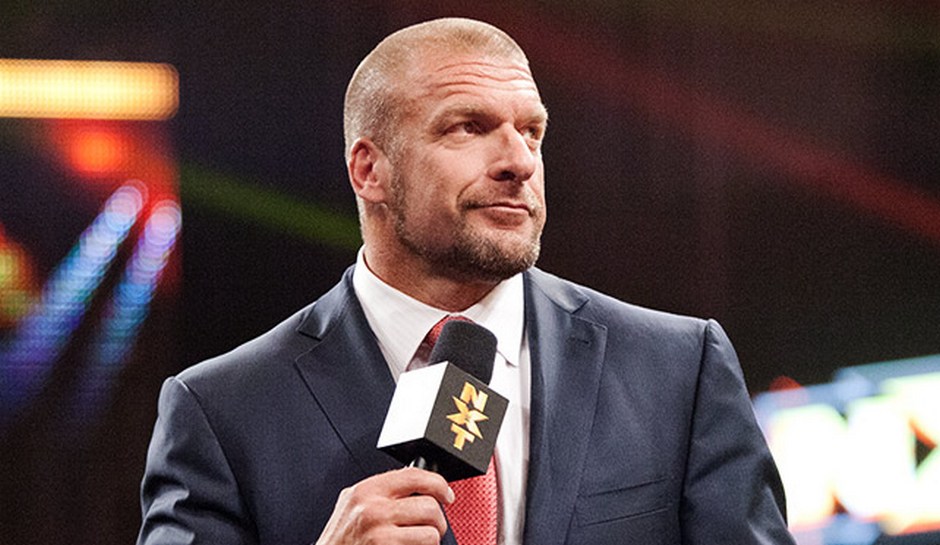 Triple H took part in a conference call today for NXT TakeOver!
Just a few days away now from NXT TakeOver: Phoenix this Saturday night, WWE's Executive Vice President of Talent, Live Events and Creative Triple H took part in a conference call today.
'The Cerebral Assassin' would field questions ranging from the launch of All Elite Wrestling, to his current injury status and much more. Here are the highlights:
The first question was regarding a recent tweet from The Velveteen Dream where he stated he would no longer appear for NXT. Triple H says he hasn't spoken to Dream yet, but he's one of their talents who is really good at creating buzz for himself, then addressed how they're still trying to find which lines on social media they can cross and which ones they can not.
With regards to All Elite Wrestling, 'The Game' stated that it's something they will be keeping an eye on as they compete against every form of entertainment.
Hunter spoke about Lars Sullivan, saying there's always stories and speculation, but Lars is "in a good place" and "nothing's changed".
HHH discusses the development of talents in NXT like War Raiders, Matt Riddle and Bianca Belair, pointing out how they're all growing. He then brings up Punishment Martinez as an example of someone who is going to be on the rise as well.
As for his recovery from a torn pec, Triple H says everything is going well while also revealing that he is finished with rehab and was just cleared to begin training again.
Hunter is asked about how many NXT UK TakeOvers we could see this year, but explains that it's still a work in progress of trying to see where things fit together and is unsure of the exact number. As for more Performance Centers popping up in the near future, 'The Cerebral Assassin' expects "a few in the next couple of years".
Trips would be asked about the recent matches between Andrade and Rey Mysterio, which he is "thrilled" about and still believes Andrade has a bright future after initially struggling a little bit due to the language barrier.
Regarding The Rock's daughter Simone Johnson training at the Peformance Center, Hunter says they would have to ask The Rock, but he does know she has a love for the business and he expects we will see a lot more of her.
As for any more NXT Superstars moving to RAW or SmackDown Live after WrestleMania, Triple H would merely state that it's a work in progress and if it's needed, it will take place. Additionally, the final question was also regarding call-ups to which Trips would reply that anybody can be called up at anytime, even from NXT UK, as long as they're ready for it because there are talents who still need work in other areas despite what comes across on television.
Highlights c/o PWInsider