Chairshot Live Report: Blitzkrieg! Pro vs Limitless Wrestling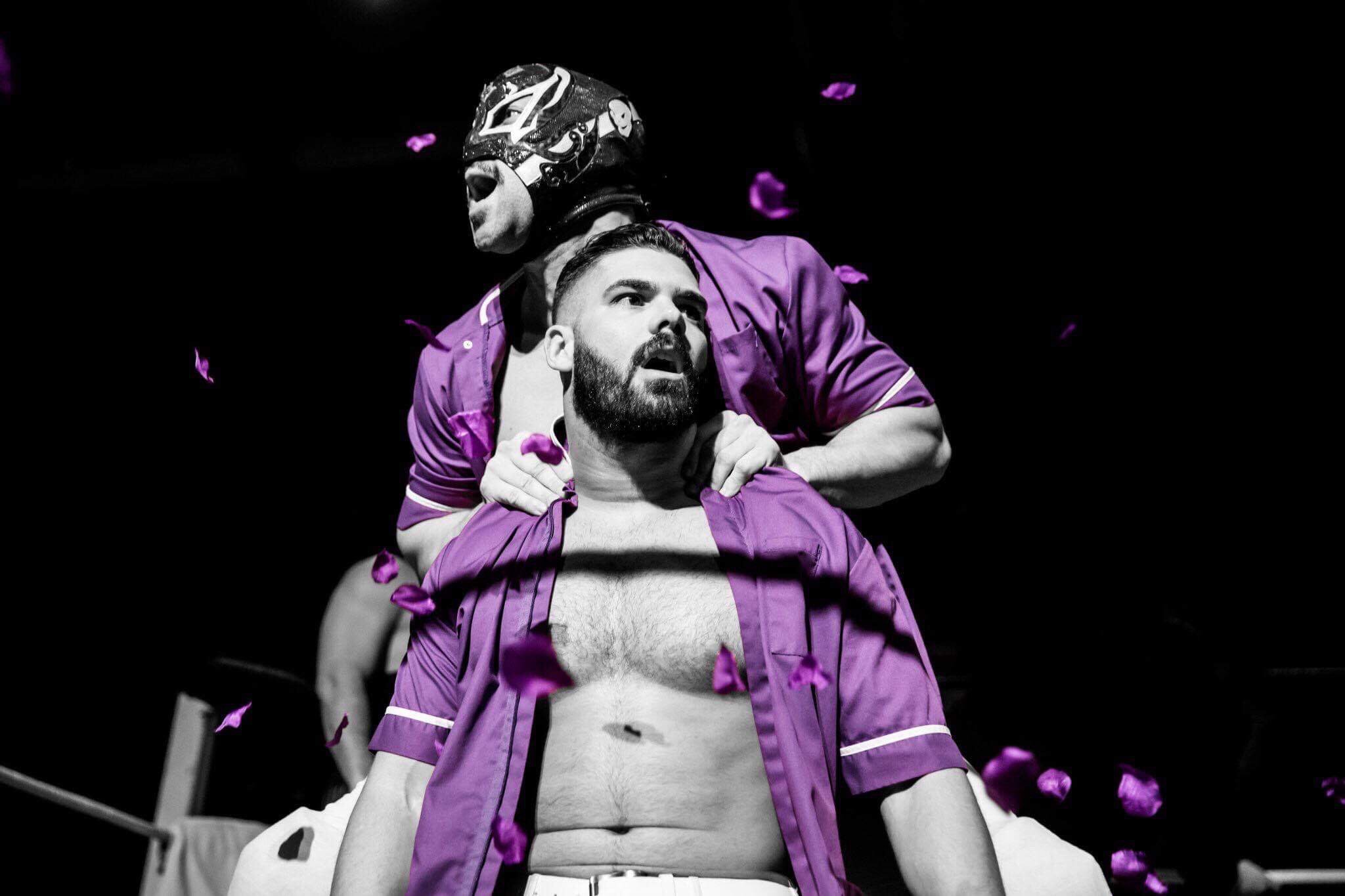 Patrick O'Dowd gives you his live report of Blitzkrieg Pro vs Limitless Wrestling on December 1, 2018 from Enfield, CT! How did the show go?
"The Wrestling Realist" Patrick O'Dowd, star of The Chairshot's Greg DeMarco Show, was recently invited to attend Blitzkrieg! Pro vs Limitless Wrestling on December 1 in Enfield, CT. Here is his report!
The show opens with the announcement that the night's show is a friendly competition between Blitzkrieg and Limitless.  Each of the first seven matches will have representatives from each company competing against one another.  The winners of those matches will move on to represent their company in an elimination tag match in the main event.
Anthony Greene defeated DJZ – Anthony Greene advances to the main event representing Limitless
The Maine State Posse (Alexander Lee, Aiden Aggro, & DangerKid) defeated Massage Force (VSK & Dorian Graves) – The Maine State Posse advances to the main event Representing Limitless.
The Batiri defeated Harlow O'Hara & Kevin Blackwood – The Batiri advance to the main event representing Blitzkrieg Pro
Scotty Wild defeated John Silver – Scotty Wild advances to the main event representing Blitzkrieg Pro.  Post-match, Silver attacked wild, hitting him with a brainbuster.  Wild would be helped to the back.
Sass & Fury (Jeremy Leary & Skylar) defeated DoomFly (Eli Everfly & Delilah Doom) – Sass & Fury advance to the main event representing Blitzkrieg Pro.
Mark Sterling w/ Sidney Bakabella defeated Kris Statlander by disqualification – Statlander had initially gotten the pin, but Bakabella planted brass knuckles on Statlander and then convinced the official that She had used brass knuckles on Sterling to get the win.  Mark Sterling advances to the main event to represent Blitzkrieg Pro.
Scramble Match for the final spot in the main event elimination tag match
Ashley Vox defeated Hermit Crab, Herbie Rockerman, Nick Curry, Daniel Garcia, Francis Stevens, Santa Puf and Matt Striker in a scramble match to become the final competitor in the main event.  Post-Match Striker took the mic and put over Vox.  Ashley Vox advances to the main event representing Limitless.
Ace Romero defeated Jeff Cannonball in an anything goes match.  Romero replaced PCO who withdrew from the show due to his recent signing with Ring of Honor
Bobby Orlando & Brett Domino w/ Ms. Susannah defeated by disqualification Full Blooded Intoxication (Nunzio & Troy Nelson) when Domino ordered Ms. Susannah to enter the ring and slap Bobby Orlando.
Team Blitzkrieg defeated Team Limitless when Kodama of the Batiri pinned Anthony Greene to become the sole survivor of the match for Team Blitzkrieg.






O'Dowd's Take
Overall the show was a great deal of fun with both companies having an opportunity to showcase their talents.  The home promotion fans go home happy with Blitzkrieg getting the win.
My personal match of the night was Mark Sterling vs. Kris Statlander.  The two worked incredibly well together and Stalander was over huge with the crowd by showcasing her strength.  When the decision was overturned, the crowd went livid.
It was announced that Blitzkrieg would return to action on March 30th 2019 at The Old Country Banquet Hall in Enfield, CT.
Heathers' Look At Anarchy: Dirty Rook
Heather gives us a spotlight of yet another tremendous pillar of Anarchy!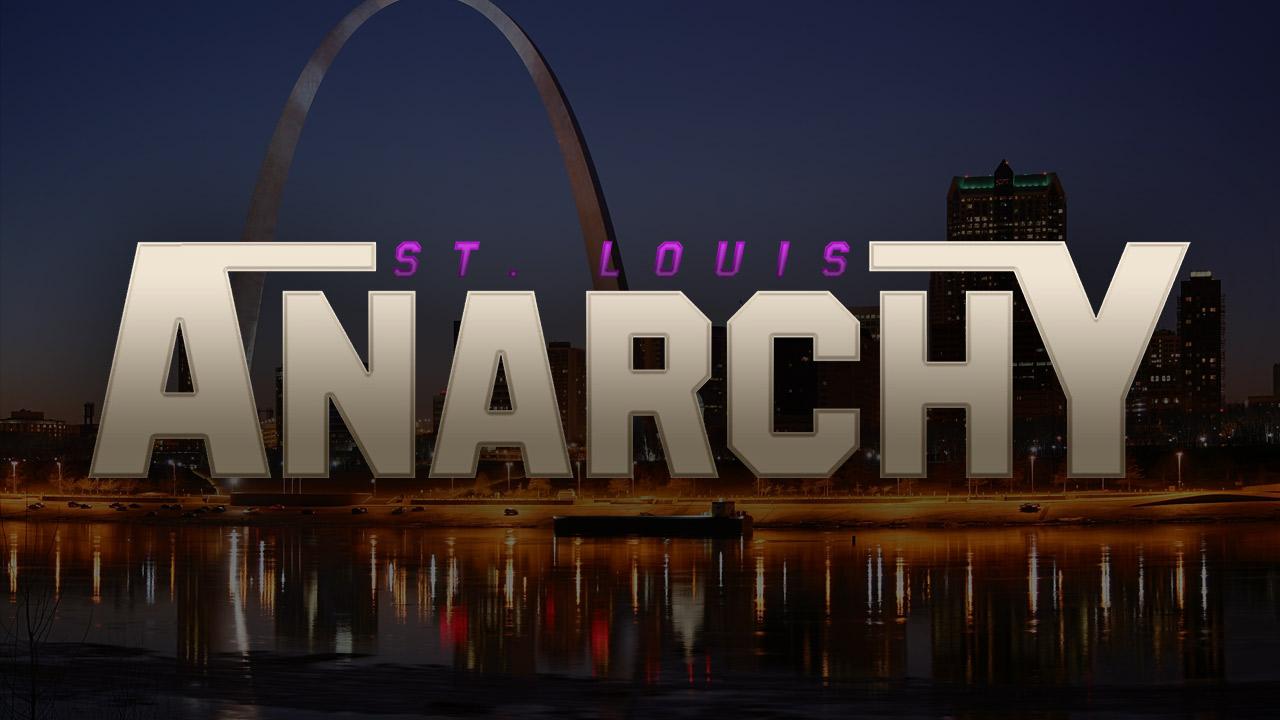 Heather gives us a spotlight of yet another tremendous pillar of Anarchy!
There are a few people that you cannot talk about Anarchy without mentioning. These people are seen as the pillars of STL. There's a reason they're all so loved and celebrated. I want to introduce you to each of them.
The final two pillars are a world-renowned tag team. The first of the two is The Dirty Rook: Mat Fitchett. Fitchett has been wrestling about 10 years now. He is a great singles wrestler and a great tag team wrestler. The Anarchy crowd has basically watched him grow up over the years and has seen every incarnation of Fitchett so far.
Fitchett has been wrestling for Anarchy since about 2011. He's had a whole list of dreams matches within Anarchy alone with people such as: Akira Tozawa, Kyle O'Reilly, Alex Shelley, and Eddie Kingston (this was on a PWCS/SLA show last year). Fitchett was the SLA Heavyweight Champion when I started watching Anarchy back in 2016.
He is one of eleven champions overall to hold that belt (the first being Gary Jay!).  The first shows I attended he had great matches with Evan Gelistico and TJ Perkins and was easily a stand out performer, especially for someone like me who had never really heard of him before those shows.
Fitchett was also one of the final three men to compete for the SLA Heavyweight Championship (which is now the Gateway Heritage Title) on the final Anarchy show before NWL against Davey Vega and Gary Jay, a match that to this is probably in my top three of most emotional matches ever watched.
Fitchett is multi-talented too. He competed in a rap battle within Spaulding Hall at a pre-party event back in November that saw him best Lil Hollywood Hills Everett Connors. The entire room was lit up by his witty comebacks. Even Vega couldn't stop himself from cracking up as the battle continued to escalate (look for it on the Saint Louis Anarchy Facebook page if you want to see it).
Fitchett is a blend of charisma, cockiness, and just unbridled talent. He makes being in the ring look easy and nothing of what he does is technically easy.  Fans love him and seem to side with him, especially within the walls of Spaulding Hall. His confidence on the mic is next to unmatched. If there's anyone who has crossover appeal, its Fitchett. Watch any promo; watch any match. Fitchett is always improving in and out of the ring.
A Look At Anarchy: Heather Takes A Look At The Storied St. Louis Promotion
Heather Jeanine makes her Chairshot debut to introduce her new series on St. Louis Anarchy!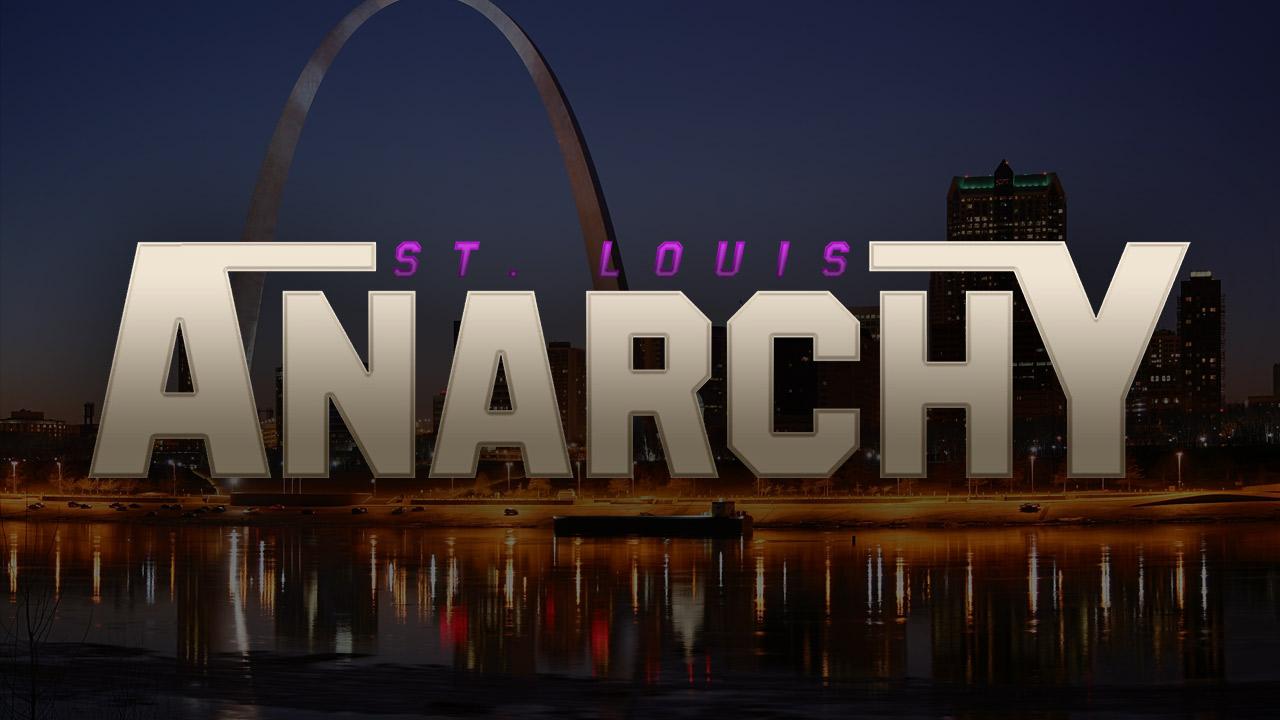 Heather Jeanine makes her Chairshot debut to introduce her new series on St. Louis Anarchy!
Every independent wrestling promotion in the world wants to stake their claim as different than the others and ever growing. The Midwest is littered with promotions in and of itself but in today's climate, many don't have homegrown stars and just try to capitalize on what is already popular in other areas. It's no wonder that many promotions who were once on top have lost a lot of their zest and appeal. One promotion who isn't having that problem though? Saint Louis Anarchy. Anarchy has long been a staple of the Midwest scene. From their humble beginnings in 2003 as Lethal Wrestling Alliance to their closure in 2016 for the (then) newly formed (but now defunct) NWL to their comeback in 2018.
Anarchy has never been a promotion that has stuck to their status quo. With every show they put on, they strive to get better and they actually seem to be succeeding at that; especially during their current run. You can go back and watch some of their older shows when they were still trying to find an identity as Anarchy. One such show is their May 5, 2012 SLA Victory, while nothing about the show is standout per se, it is still fun and it is totally the skeleton of what Anarchy would become and currently is. Anarchy built up a pretty loyal fanbase that is still mostly around. Up until their hiatus at the tail-end of 2016, Anarchy was bringing in many up and coming stars that are now signed to WWE NXT (Candice LeRae, Tommaso Ciampa, Johnny Gargano, just to name a few) and putting them in matchups that were honestly ahead of their time (Ciampa vs Zakk Sawyers is still a stand-out).
Anarchy has stars they've helped build alongside the mid-west scene. Gary Jay, Mat Fitchett, Jake Parnell, and Davey Vega are huge pieces to the puzzle that is Anarchy. They also have a revolving door of great talents that appear on most shows, Thomas Shire, Paco, Everett Connors, Chip Day, and Christian Rose; just to name a few. They've also started to branch out and add more women to their roster. Their main go tos' were Angelus Layne (who recently retired) and Marti Belle (who actually just debuted) but with Ladies Night happening back on April 26, 2019 and two of those talents being brought back in May, it seems will be seeing even more people added to the mix.
Anarchy is the show to watch if you want something different in your wrestling. The matches are always varied. The fans are always eager. The atmosphere is unmatched. Stay tuned to The Chairshot for more as we dig deep into St. Louis Anarchy–follow along!