Daily DeMarco: Aleister Black Needs To Win The Royal Rumble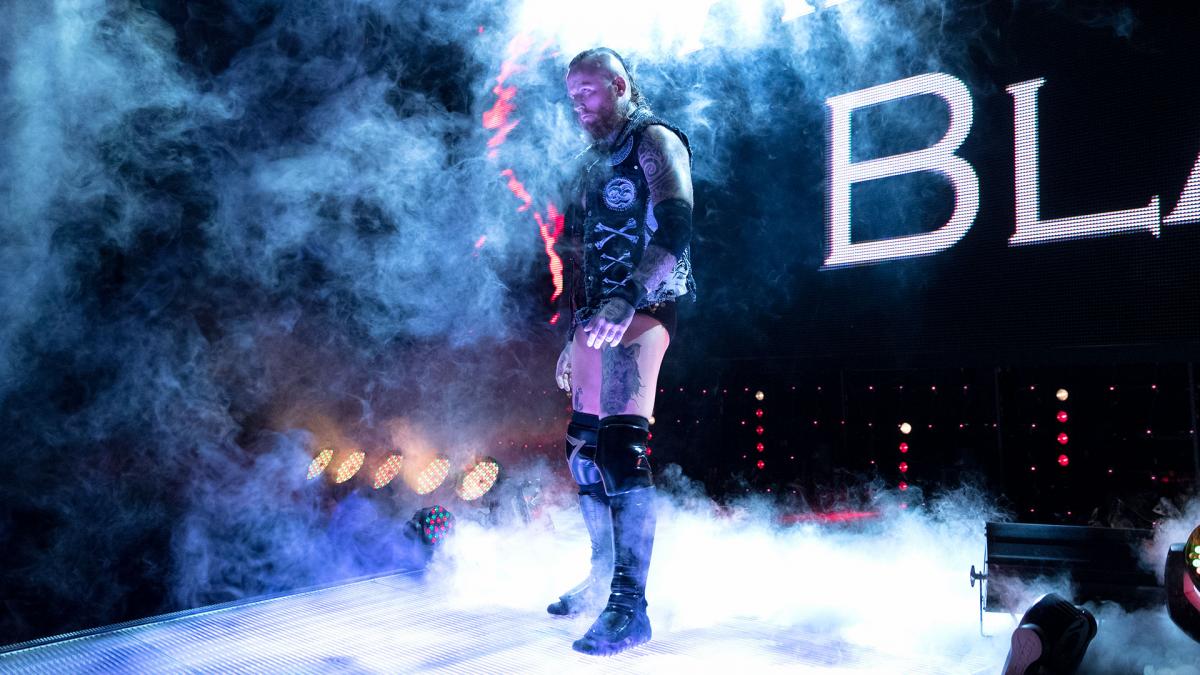 After Vince McMahon revealed his plan to shake things up in WWE, Greg DeMarco chimes in with an idea that really would make some waves.
After a hit-and-miss WWE TLC pay-per-view event, the wrestling world waited with nervous anticipation as Vince McMahon promised a major shake up on the 12/17/18 edition of WWE Monday Night Raw.
What did we get? More McMahons, Kurt Angle, The Revival as Top (Guys) Contenders, Natalya as Top Contender, and a bunch of call-ups to an already crowded roster.
Welp, one out of five ain't bad!
In all honesty, if this is what WWE really wanted to do, I am fine with it. I would make one change: don't tease it. Had tonight's Raw gone on without the tease of Mr. McMahon returning, the reaction would be different. We had time to ponder, and develop our playlist. Once WWE puts out a product that didn't match that playlist, we weren't happy.
They set themselves up for failure.
But now we're here, and there's no going back. Triple H, Stephanie McMahon, and Shane McMahon are overseeing Raw, a move that undoubtedly leads to dissension and a WrestleMania showdown between Trips and Shane O'Mac. Some sort of "full control" will be at stake, but that won't matter as Vince can easily undo it the following night on Raw. You see…Vince McMahon can ruin your hopes and dreams both in and out of kayfabe!
But I know what you want–and in this case it's also what you need. Something that truly upsets the apple cart–a REAL shake up!
You need…
Aleister Black Wins The 2019 Royal Rumble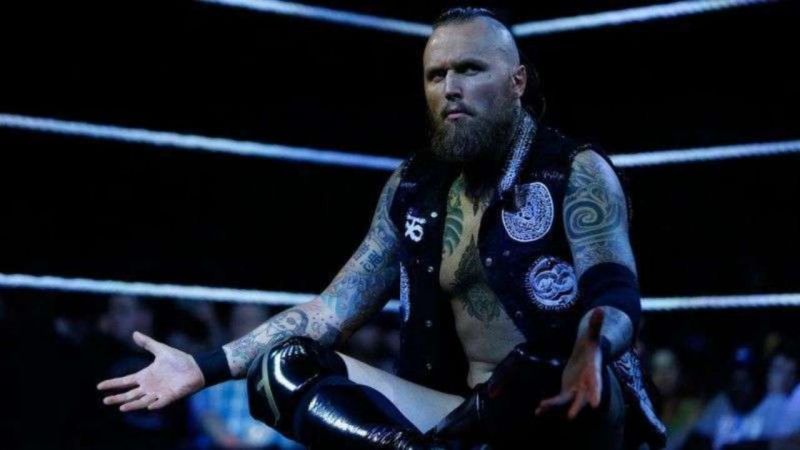 This is not an original idea, but it's still brilliant. On an episode of Something To Wrestle with Bruce Prichard, the former Brother Love tells the story of The Steiner Brothers making their WWE debut in late 1992. The most fascinating part of the story never happens. Bruce and Pat Patterson pitched to Vince McMahon the idea of Scott Steiner, a relative unknown to the WWF fans, winning the Royal Rumble. This would have sent him to Caesars Palace to challenge for, and win, the WWF Championship.
Vince McMahon would balk at the idea for what was mentioned above–no one knew Scott Steiner.
That was part of the sell for Patterson and Prichard. They could use the next 2+ months to build Steiner, leading up to his title win at the biggest show of the year. Ultimately the match was won by Yokozuna, who would go on to defeat Bret Hart for the WWF Championship before losing it to Hulk Hogan in an impromptu close to the show.
Fast forward to 2019, where WWE is in a predicament of presenting a product that is either predictable, stale, or both. The Royal Rumble, a match built on the dream of challenging for a world title at WrestleMania, offers the company the chance to do something that's unpredictable and fresh.
Aleister Black would be just that.
A good portion of the Raw and Smackdown viewership doesn't know him. He enters the Rumble as a surprise NXT member, but does what no one has done before–he wins!
Now WWE is left with 2+ months to build Aleister Black, and even has two PPV events at their disposal. Come April 7, the world is ready to pull for Black against either Daniel Bryan or Brock Lesnar. When he wins, a star is made, and available for several years to come.
The Royal Rumble has been around since 1988, and has featured nearly every outcome imaginable. But the surprise winner–the one no one could even imagine–would remind everyone that anything truly can happen in the WWE. And the overall product would be better for it.
Good Reads On The Chairshot
Thanks for reading the 4th edition of the Daily DeMarco. Here's to many more…
Let us know what you think on social media @theCHAIRSHOTcom and always remember to use the hashtag #UseYourHead!
Daily DeMarco: Could Finn Balor Win The Royal Rumble?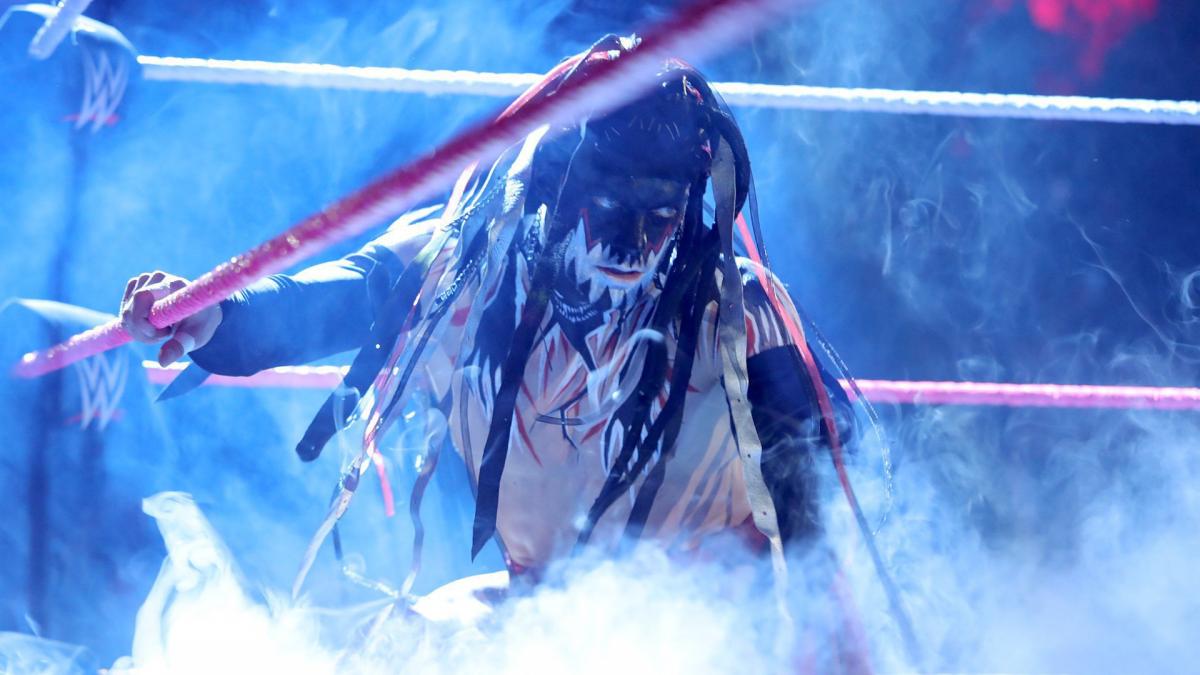 After campaigning for Aleister Black to win the 2019 WWE Royal Rumble, Greg DeMarco is now wondering out loud about Finn Balor and his chances in the big match.
After a day of backend issues for the site, I am excited to focus on bringing the written word to you, the readers! IT's frustrating when the only thing that won't work is the button to add a new article! We got it fixed, and have a great slate of content coming out.
So let's focus on what's good, and that's
Could Finn Balor win the Royal Rumble?
We are just a few short weeks away from the 2019 Royal Rumble, where two people will punch their ticket to the theoretical main event of WrestleMania. Now I fully expect Charlotte Flair to win the Women's Rumble, and stake her claim at a shot at Ronda Rousey at MetLife Stadium, possibly closing out the yearly spectacle. It's what I believe will happen, it's what I want to happen, and it's what I think should happen.
So what about the Men's Royal Rumble? As 2018 comes to a close, WWE hasn't positioned any front runners to challenge for Daniel Bryan's WWE Championship or Brock Lesnar's Universal Championship at WrestleMania 35. Without any obvious challengers, the Royal rumble match itself is wide open.
I previously suggested WWE should go with a surprise winner in Aleister Black. I stand by it, as the company would be provided 2.5 months to build Black as the challenger for either Daniel Bryan or Brock Lesnar, and a win would solidify him on the main roster for years to come. But if it's not Black, then who?
There is a good list of potential Royal Rumble winners, many of whom I can go into further detail about in the coming weeks:
Seth Rollins
Drew McIntyre
AJ Styles
Another candidate? Finn Balor.
And in my opinion, Finn Balor is the most intriguing option here. He was the first ever Universal Champion, which gives him a built in storyline against Brock Lesnar. For me, that raises the obvious question of if Finn Balor is credible against Brock Lesnar.
The answer is equally obvious: of course he is.
This has nothing to do with Finn being the first ever Universal Champion, as a champion like Brock Lesnar transcends wins and losses. Brock is a beast–a Beast Incarnate in fact. But Finn Balor has the equalizer: The Demon.
The Demon has never lost in WWE, but it's also never faced a foe quite like Brock Lesnar. It wouldn't be outside the realm of possibility for Lesnar to get the first win over Finn Balor's Demon, but I don't think that happens. WWE loves creating history, and keeping The Demon undefeated can play into the history of Finn Balor.
If The Demon is to beat The Beast at WrestleMania, is it The Demon that wins the Royal Rumble? If I'm holding the book, the answer is yes. Imagine this… The Demon enters the Royal Rumble at #1, lasting all the way to the end. Maybe he enters the final two with John Cena, who is of course seeking one more championship reign to break his tie with Ric Flair. Balor overcomes the legend, building his own in the process.
But that does more than elevate Finn Balor. Going through nearly 60-minutes of a Royal Rumble would wear away most if not all of The Demon paint, nearly humanizing The Demon and creating a greater link between Finn and his alter ego. It also adds a new element to the power of the paint, and the power of the man himself.
As WWE looks to (at least claims to) usher in a new era, Finn Balor is a great option to lead the charge. He has everything you want–look, charisma, skill. He has the all-important "it factor," which you can't instill in someone. Either they have it, or they don't.
The title of this article asks if Finn Balor can win the Royal Rumble. For me, it's really between AJ Styles and Finn Balor as my pick for the Royal Rumble. Finn Balor presents the greatest upside, and gains the most. Thus, the answer to the question…is yes.
Daily DeMarco: Is All Elite Wrestling Our Clemson?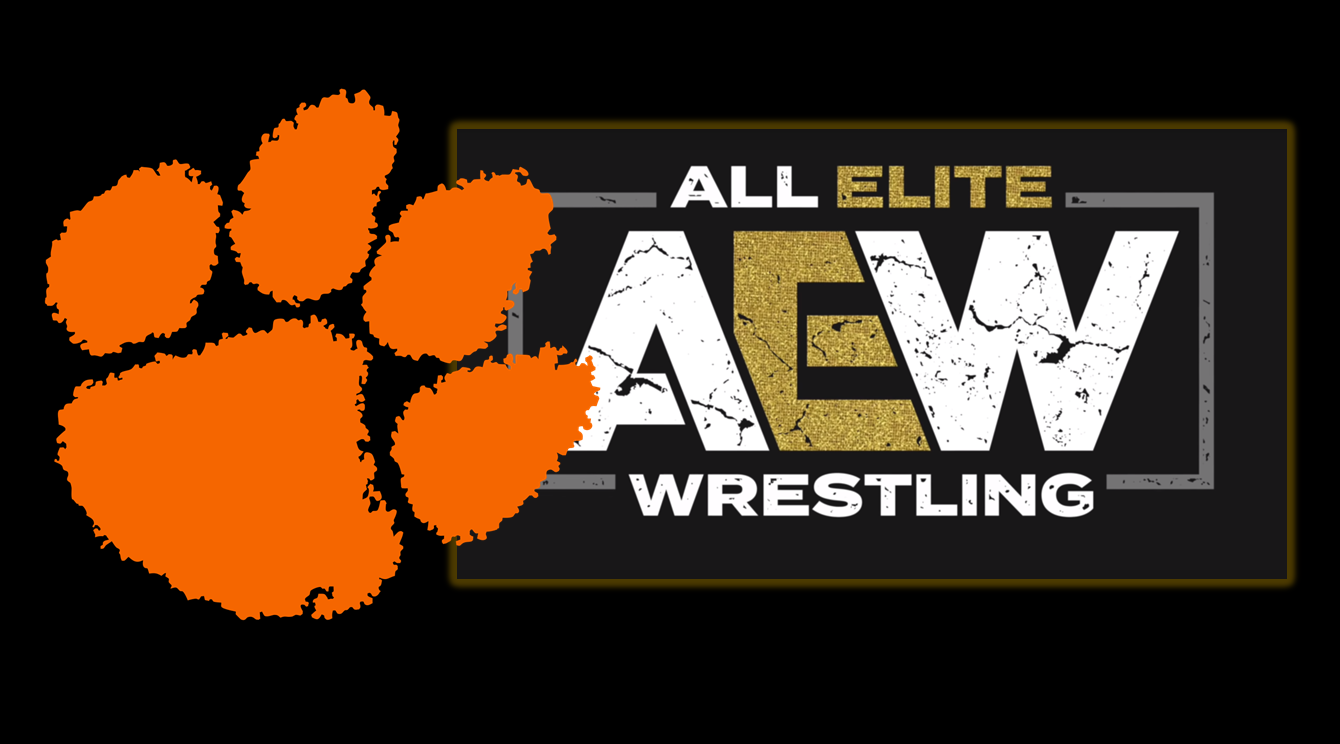 Greg DeMarco proves that clickbait can be fun as he compares All Elite Wrestling to the 2018 NCAA Football National Champion Clemson Tigers!
You might read the title of this article and think it's simply an Search Engine Optimization masterpiece. You'd be right. But it's also a great topic! Plus if the title got you to click–it worked. You're already here, let's have some fun.
All Elite Wrestling = Clemson Tigers?
It's a crazy stupid comparison, right? Is it? I think there are some eerie similarities, and they are worth exploring. For starters, we need to establish one thing: if Clemson is All Elite Wrestling, that means the Alabama Crimson tide is WWE. That should be obvious, but we're setting the table here!
Alabama has won 17 "claimed" NCAA National Championships in football. They have a long history of success, and their run with coach Nick Saban is unmatched. Under Saban (the Vince McMahon of this example), Alabama is 141-21 (that's 87% on the win side), and has won 5 National Championships. They are the definition of success, too big to fail, and have a factory of talent at their disposal.
Sound familiar? It should, because with that last sentence I just described WWE.
Here you have Clemaon, who comes out of nowhere, led by Dabo Swinney (who can either be Cody Rhodes or Tony Kahn, both considerably younger than Vince McMahon–another parallel in this example). Everyone rooted for Clemson to win, much like we are rooting for All Elite Wrestling to succeed.
But the comparisons between AEW and Clemson don't end there.
Dabo Swinney would have you believe they are "little ol' Clemson," much like Cody Rhodes and The Young Bucks want you to think AEW is playing from behind. Clemson is loaded with five-star recruits, amazing facilities, and an infrastructure that is set up for success. All Elite Wrestling has a billionaire ownership, an initial investment of $100 million, and a potential television deal with a Turner network.
We're not really talking about The Little Engine that could, here. (Damn, I just dated myself with that reference.)
But I can keep going!
The defensive line at Clemson could have gone to the NFL, but they made a decision to stay together and get another shot at Alabama, and win another National Championship. Sound familiar? It should, because I just described what Cody Rhodes, The Young Bucks, and Adam Page all did when they turned away WWE offers to start with AEW.
The first year Clemson got a shot at Alabama, they lost. The second year, they won. Year 3? Alabama won in the semifinal, but in the fourth year Clemson won again. A back and forth battle that sounds an awful lot like WWF vs. WCW, and could very well end up being the story of WWE vs. AEW.
Who Else?
Since we are here, let me clear away any doubt of how I see the pecking order in pro wrestling, at least for the American coverage of the business.
WWE = Alabama (the biggest dog in the fight)
All Elite Wrestling = Clemson (the upstart that is biting the heels of the leader, and will likely be getting victories along the way)
New Japan = Oklahoma (the high powered offense that does very well in their region, has reach beyond it, but doesn't quite get over the hump in prime time)
Ring Of Honor = UCF (has a somewhat legitimate claim to presenting the best product, but isn't at the level they need to be at to get a shot at #1)
IMPACT Wrestling = Notre Dame (an old school mentality that gets opportunities, refuses to die, but really gets most of what it gets on whatever name value they have left)