Daily DeMarco: The 5 Best Matches I've Ever Seen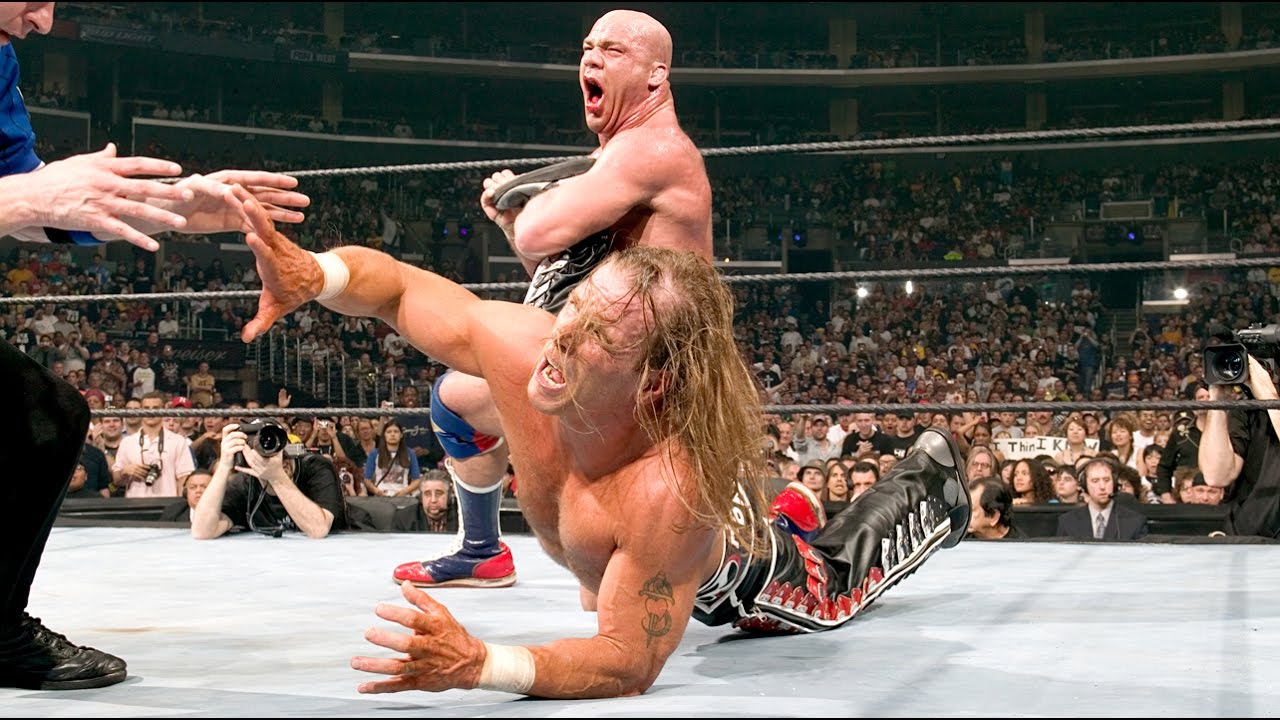 Greg DeMarco knows that Christmas Day can be busy, but that some folks can use some reading and watching material! That's why he's here with the 5 Best Matches he's ever seen.
Seasons Greetings Chairshot readers! I hope this festive time of year finds you happy, healthy, and loved. While things slow down for a day or two at The Chairshot, we do have some exciting year-end items coming up, including the audio version of The Chairshot 50, The Man, Woman, Team, and Match Of The Year, and more!
But for today, I wanted to give a gift to those of you in need of something to occupy some time. And I promise you, The 5 Best Matches I've Ever Seen is a great way to use that time! The order changes from time to time, but this is THE list for me.
5. Tyler Bate vs. Pete Dunne
WWE United Kingdom Championship
WWE NXT Takeover: Chicago (May 20, 2017)
Tucked away in a underrated Takeover (the one where Tommaso Ciampa turns on Johnny Gargano, Pete Dunne and Tyler Bate put on a classic that cemented them, and the entire UK division, as a force in WWE (in my eyes, at least).
This as NXT's match of the year for 2017, but once I saw it I immediately expanded my list. It's a 15-minute sprint, a bit heavy on the "fighting spirit" for some, but that really sold the importance of this championship, which Dunne has now held for 584 days.
This match is available on the WWE Network, in it's entirety.
4. Daniel Bryan vs. Triple
Winner Goes To The Main Event
WWE WrestleMania 30 (April 6, 2014)
The rise of Daniel Bryan to the WrestleMania 30 main event is the best story WWE has ever told. They did such a great job, many of you still don't think it was a story, set into motion the August before. This isn't the time or place for that argument, this is something different.
Triple H provided the final hurdle for Daniel Bryan, but had his own motivation as well: a spot in the WrestleMania 30 main event against his (then former) Evolution stablemates Randy Orton (WWE World Heavyweight Champion at the time) and Batista.
The match itself went over 25 minutes, and despite being the opener for the PPV broadcast, was the longest of the night. It featured some of the best in-match storytelling you'll ever see. Te "right guy" won, as Daniel Bryan connected with the Knee Plus to advance to the main event against Batista and Orton, where he would emerge triumphant to the joy of 75,000 adoring fans.
I love it when a good plan comes together, and this plan can be viewed on the WWE Network, in its entirety.
(TIE) 3. Ric Flair vs. Ricky Steamboat
NWA World Heavyweight Championship
NWA Chi Town Rumble (February 20, 1989)
After a run in the WWF that saw him win the Intercontinental Championship in a match that barely misses this list, Ricky Steamboat made a surprise return to the NWA as Eddie Gilbert's partner against Ric Flair and Barry Windham. Steamboat would pin Flair, earning a shot at his NWA World Heavyweight Championship in the process.
What followed as arguably the greatest trilogy in the history of the business, one that furthered the legacy of one (Flair) and cemented the legacy of the other (Steamboat).
I know the argument you will make here–the second match of the trilogy, their two-out-of-three falls classic at Clash Of The Champions, was better. While that is the easy way out, it's simply incorrect. The emotion in this match, years of scratching and clawing for Steamboat to be a world champion, coupled with the rabid Chicago crowd (making its second appearance on this list, not their last), makes their best for me.
And this match–you guessed it–can be watched on the WWE Network.
(TIE) 3. The Great Muta vs. Jushin Liger
"The Kishin Liger Match"
Kobe Hall (October 20, 1996)
Not on the WWE Network, this match is the birth of Kishin Liger, which is basically Dark Liger. Kishin Liger is the polar opposite of Jushin "Thunder" Liger. Jushin Liger is a competitor, who looks to entertain the fans and wow his opponent with skill. Kishin Liger? He'll stab you in the eye with a spike, pull it out, and use it again to stab you in the throat. He's the real deal, man.
Keiji Mutoh donned his Great Muta for this match, and was at his heel best. He did every dastardly deed possibly to hold the legendary junior heavyweight down, and it eventually sent Liger into survival mode. What followed was Liger removing his own mask (after Muta's repeated attempts), to reveal a painted face of his own.
Liger would fall in the end, because Muta wasn't losing to a junior heavyweight in New Japan in 1996, even if that opponent was Jushin "Thunder" Liger.
And since it's not on the WWE Network…
2.  Shawn Michaels vs. Kurt Angle
WWE WrestleMania 21 (April 3, 2005)
Set-up by the Royal Rumble match that saw Angle attack Michaels for eliminating him, this was an inter-brand match. Kurt Angle was representing Smackdown, and Shawn Michaels was representing Raw. This match, however, had little to do with brand superiority. This was two of the greatest of all time going toe-to-toe to see who was better.
The 27 minutes these two battled are some of the best wrestling you'll ever see. It didn't matter to them what the stake was–THEY were the stake. And that stake meant all the world to these two main eventers.
The back and forth nature of this match, the games of one-up-man-ship, the frustration each man shows when not able to put their opponent away. By the end of the match, you knew you just watched two legends–not because of what they'd done in their careers, but because of what they did in the match
Also available on the WWE Network!
1. Bret Hart vs. Steve Austin
"I Quit" Match
WWF WrestleMania 13 (March 23, 1997)
For years I have touted Shawn Michaels vs. Kurt Angle from WrestleMania 21 as the greatest match I've ever seen. Well, it turns out I was leaving one out, and it's this match. My favorite wrestler as a kid taking on my favorite of all time. But that's not what makes it #1.
This is the match that solidified Bret as a heel, sending him on an amazing run ultimately cut short by contract issues. This is also the match that "made" Austin into a main event wrestler for years to come. But that's not what makes it #1.
Internet fans love to point to a spotfest with little selling and declare it okay because "it's art." THIS match is art. The feud built to this resolution, one that saw the greatest double turn of our time when Bret left as a heel and Austin was turned into the biggest babyface ever. It was the art of storytelling, and it's never been better than it was in this match.
Aaaaaaaaaaaaaaaaand it's available on the WWE Network!
Daily DeMarco: NXT & NXT UK Takeover: Blackpool Ratings & Review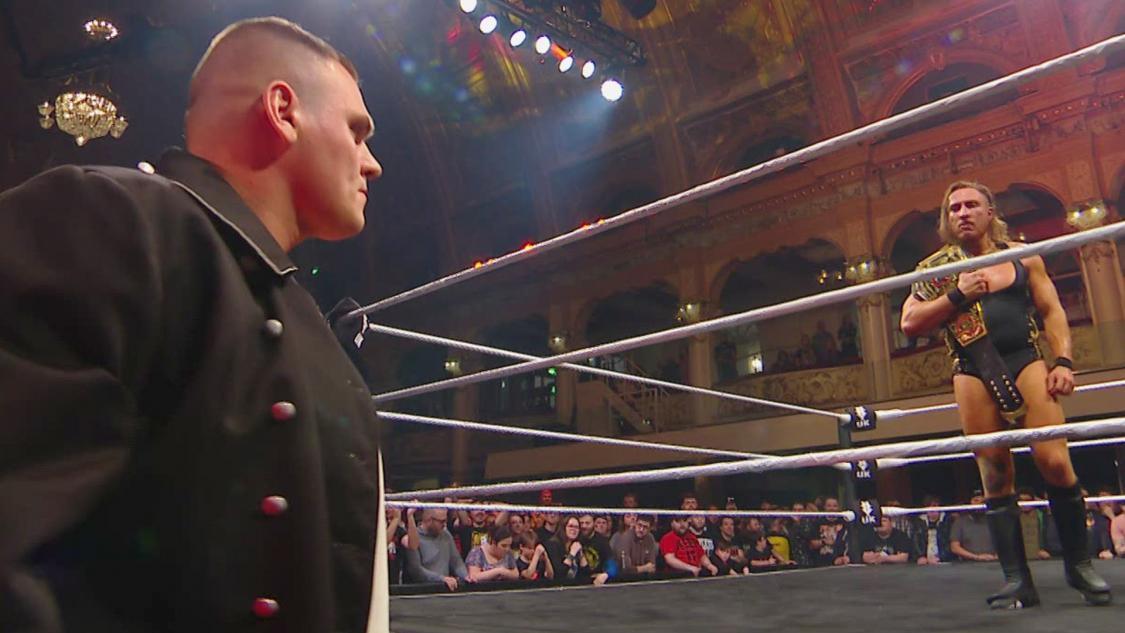 Greg DeMarco is here with his match ratings for the UK's first Takeover, WWE NXT UK Takeover: Blackpool!
The WWE's NXT UK brand presented their first ever Takeover on Saturday, from the place it all started, The Empress Ballroom in Blackpool. The
Zack Gibson & James Drake defeated Mustache Mountain (Trent Seven & Tyler Bate) in 23:43 to become the inaugural NXT UK Tag Team Champions – ****3/4
This match was fantastic. I can't speak enough to it. It built to the third act, which delivered in a big way. All four men had their strengths highlighted, and their weaknesses used against them. Zack Gibson and Trent Seven did an amazing job directing traffic, and all four sold like champs in this match.
I noticed one thing that sets this match apart. The tag team offense came as a result of communication. It wasn't automatic. This felt real, and is the type of thing that could reinvent tag team wrestling again for WWE. Kudos to everyone involved.
Finn Balor pinned Jordan Devlin in 11:51 with the Coup De Grace – ***1/2
The rating here is for the entire story, including Travis Banks' pre-match attack on Jordan Devlin that led him being helped to the back, and Finn Balor being introduced as "Plan B."
Balor and Devlin put on a storytelling classic, with Balor taking the early advantage, and Devlin being at his cheating best to steal that advantage back. The match itself was "shorter" than you'd expect, but Balor is a former Universal Champion and is poised for a big 2019. Devlin still looked great in the loss, and this could be a thread in NXT UK over the next year.
By the way, Devlin's Yanking Backdrop Driver is amazing.
Eddie Dennis beat Dave Mastiff in a No Disqualification Match at 10:48 – **1/2
The shortest match on the card, and it only took a few minutes for the stairs to end up in the ring, a Kendo Stick to be wielded, and the mats to be removed from the floor. Maybe it's the over-used stipulation, but I didn't love it. It wasn't offensive, but compared to other matches of this style we've seen over the past year, this one fell short.
Toni Storm pinned Rhea Ripley to win the NXT UK Women's Championship in 14:48 – ***
A good match, yes. But it was lacking in some areas, sloppy in others, and slow still in others. That showed in the crowd, too, as they were lowest for this match (unless people were kicking out of finishers). Even the applause seemed to be more polite than passionate.
They still popped huge for the finish, as Toni Storm is one of the most likable people around. Not in the business, but in the entire world. I also think the right person won, on this night, but Rhea Ripley (who was possibly champion due to injuries to others) has the potential to be a legendary WWE performer.
Pete Dunne forced Joe Coffey to submit to retain the WWE United Kingdom Championship in 34:13 – ***1/2
Joe Coffey has always looked like an ultra-talented Jim Neidhart, but damn is he good. I kinda wish he won this match, because he would make one hell of a heel champion. Sadly, it's Pete Dunne's time in NXT UK.
This match was decidedly equal. Coffey looked like a star, and the two botches actually worked for this match. Dunne won via submission, which he's done a few times recently. After the finish we saw the NXT UK debut of WALTER, and I half worry that he'll be given the championship right away.  Not that he won't make a great champion, but I'd like to see more of a build.
Overall this was a great first Takeover outing for NXT UK. It wasn't perfect, but it set the table for this great brand. I think it's my favorite brand at the moment, and I can't wait for what they do next.
Daily DeMarco: Could Finn Balor Win The Royal Rumble?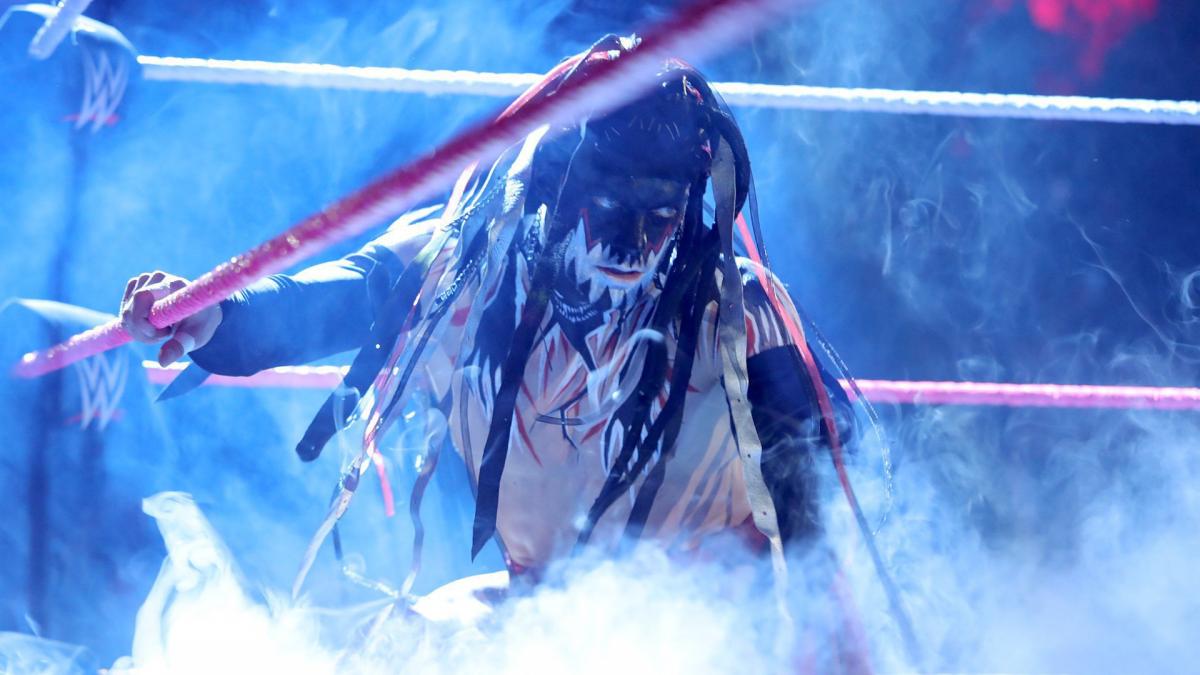 After campaigning for Aleister Black to win the 2019 WWE Royal Rumble, Greg DeMarco is now wondering out loud about Finn Balor and his chances in the big match.
After a day of backend issues for the site, I am excited to focus on bringing the written word to you, the readers! IT's frustrating when the only thing that won't work is the button to add a new article! We got it fixed, and have a great slate of content coming out.
So let's focus on what's good, and that's
Could Finn Balor win the Royal Rumble?
We are just a few short weeks away from the 2019 Royal Rumble, where two people will punch their ticket to the theoretical main event of WrestleMania. Now I fully expect Charlotte Flair to win the Women's Rumble, and stake her claim at a shot at Ronda Rousey at MetLife Stadium, possibly closing out the yearly spectacle. It's what I believe will happen, it's what I want to happen, and it's what I think should happen.
So what about the Men's Royal Rumble? As 2018 comes to a close, WWE hasn't positioned any front runners to challenge for Daniel Bryan's WWE Championship or Brock Lesnar's Universal Championship at WrestleMania 35. Without any obvious challengers, the Royal rumble match itself is wide open.
I previously suggested WWE should go with a surprise winner in Aleister Black. I stand by it, as the company would be provided 2.5 months to build Black as the challenger for either Daniel Bryan or Brock Lesnar, and a win would solidify him on the main roster for years to come. But if it's not Black, then who?
There is a good list of potential Royal Rumble winners, many of whom I can go into further detail about in the coming weeks:
Seth Rollins
Drew McIntyre
AJ Styles
Another candidate? Finn Balor.
And in my opinion, Finn Balor is the most intriguing option here. He was the first ever Universal Champion, which gives him a built in storyline against Brock Lesnar. For me, that raises the obvious question of if Finn Balor is credible against Brock Lesnar.
The answer is equally obvious: of course he is.
This has nothing to do with Finn being the first ever Universal Champion, as a champion like Brock Lesnar transcends wins and losses. Brock is a beast–a Beast Incarnate in fact. But Finn Balor has the equalizer: The Demon.
The Demon has never lost in WWE, but it's also never faced a foe quite like Brock Lesnar. It wouldn't be outside the realm of possibility for Lesnar to get the first win over Finn Balor's Demon, but I don't think that happens. WWE loves creating history, and keeping The Demon undefeated can play into the history of Finn Balor.
If The Demon is to beat The Beast at WrestleMania, is it The Demon that wins the Royal Rumble? If I'm holding the book, the answer is yes. Imagine this… The Demon enters the Royal Rumble at #1, lasting all the way to the end. Maybe he enters the final two with John Cena, who is of course seeking one more championship reign to break his tie with Ric Flair. Balor overcomes the legend, building his own in the process.
But that does more than elevate Finn Balor. Going through nearly 60-minutes of a Royal Rumble would wear away most if not all of The Demon paint, nearly humanizing The Demon and creating a greater link between Finn and his alter ego. It also adds a new element to the power of the paint, and the power of the man himself.
As WWE looks to (at least claims to) usher in a new era, Finn Balor is a great option to lead the charge. He has everything you want–look, charisma, skill. He has the all-important "it factor," which you can't instill in someone. Either they have it, or they don't.
The title of this article asks if Finn Balor can win the Royal Rumble. For me, it's really between AJ Styles and Finn Balor as my pick for the Royal Rumble. Finn Balor presents the greatest upside, and gains the most. Thus, the answer to the question…is yes.