Daily DeMarco: How Does Vince McMahon Shake Things Up?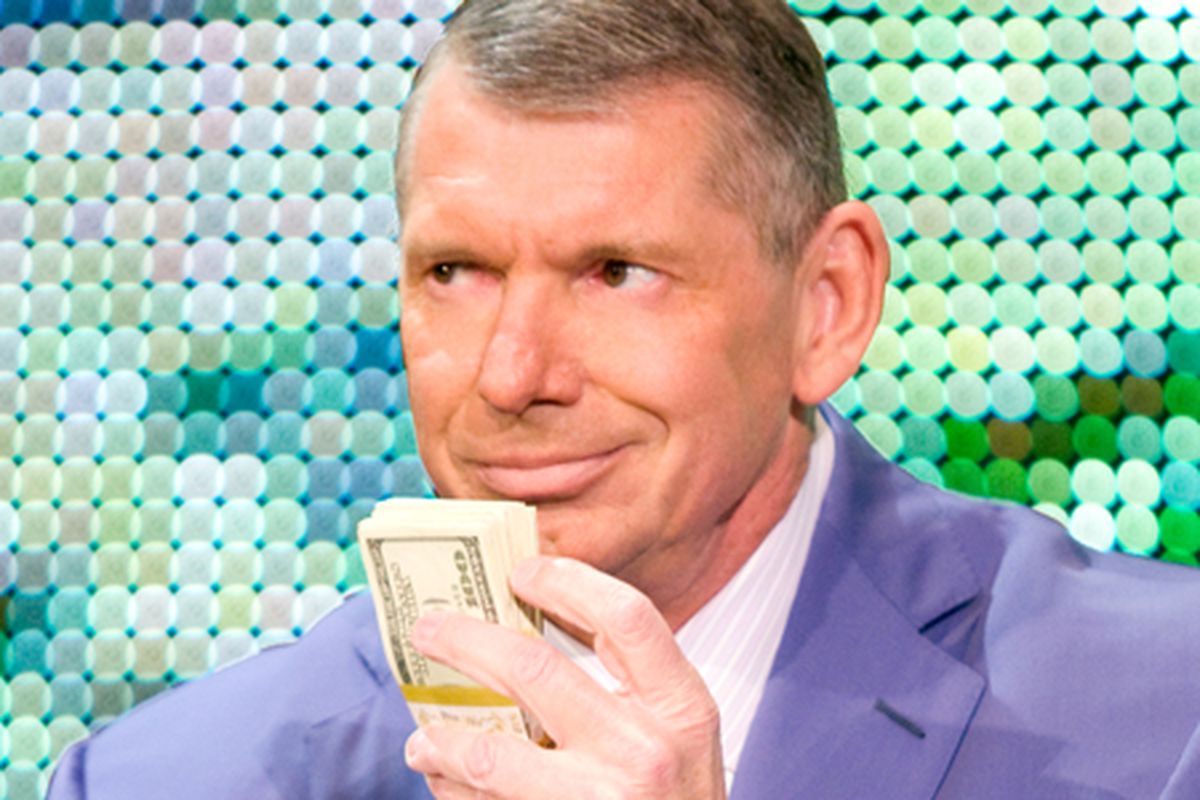 Greg DeMarco is back with his next Daily DeMarco, asking what Vince McMahon will do in the wake of WWE TLC!
WWE TLC is over, and it's time to prepare ourselves for the Royal Rumble–and thus the start of The Road To WrestleMania!
But first, I want to remind you that we are currently seeking contributors to The Chairshot. We have plenty of opportunities, and we are open to other ideas as well. Hit me up and let's see where you fit in.
Looking At WWE TLC
I had high hopes for the show, and I feel like it failed to deliver. There were some things I liked, and others that fell flat to me. Overall covering it felt more like work than normal, which I don't like.
What I liked:
Finn Balor and Drew McIntyre put on a great match, one that likely doesn't get the credit it deserves in the long run. Loved it.
Daniel Bryan and AJ Styles gave us a classic, in a match that got the time it needed and delivered big time.
The Bar, New Day, and The Usos were entertaining as usual. I want WWE to find some sort of way to blow this off, perhaps giving them time at WrestleMania could do the trick.
Becky Lynch, Charlotte Flair, and Asuka were more than deserving of the closing spot on the show ("main event" is a relative term in WWE). Highly enjoyable match and I am excited to see Asuka as champion.
What I didn't like:
Dean Ambrose and Seth Rollins felt like they didn't want to be there. I feel like a stipulation could really help them as they've been friends and/or foes for quite a while. Give them more to work with!
Ronda Rousey vs Nia Jax didn't do anything for me. Rousey looked good early, but Nia just sucks beyond belief.
I didn't rate this show, as WWE is Andrew's territory, but I can't see it coming in better than a 6/10 for me.
What's Next with Vince McMahon coming to Raw?
The Boss is headed to Raw, where he will undoubtedly address the lack of a General Manager. But I feel like there's more to it. We've had reports of some "idea" that is supposedly so wonderful it will turn things around. I can't fathom what it is, but I have two ideas that are likely WAY off.
And since I am an old school WWE/WWF fan, both have the word "Challenge" in them!
Royal Rumble Challenge
This is basically a way for WWE to make Royal Rumble qualifying seem like a big deal. Vince can point out that Raw has 15 slots for the Royal Rumble (bigger roster, gives Smackdown 10 and 5 wildcard slots), and he is putting all of them up for grabs. Basically he puts talent in a "brass ring" situation, where they'll do anything for a spot. Matches, angles, stories, etc, all centered around getting into the Royal Rumble.
WrestleMania Challenge
This one is bigger–a G1 Classic style tournament that plays out primarily on Raw (maybe a match per week on SD as well) for the opportunity to book yourself in any match–any match of your choosing–at WrestleMania. It can play out with the finals taking pace at Fastlane. This would provide a storyline thread all the way through winter, and give WWE a chance to use a new concept. Between the TV properties, the website, and social media, a WrestleMania Challenge would provide WWE with a ton of content–and content creation is the name of the game.
I am very interested to see how Vince McMahon can "shake things up" on Raw, as we are hitting a time of the year that's always exciting for fans and analysts alike. Let's hope something good is on the horizon.
Good Reads on The Chairshot
Technical difficulties meant it got out late, but check out our Staff Picks for WWE TLC and see how we did!
Check out Andrew's match ratings for WWE TLC
See what Tom had to say about Finn Balor and Drew McIntyre after WWE TLC
Thank you for reading the third Daily DeMarco! Here's to many more…
Let us know what you think on social media @theCHAIRSHOTcom and always remember to use the hashtag #UseYourHead!