Daily DeMarco: WWE Crash TV vs UFC Style For 2019?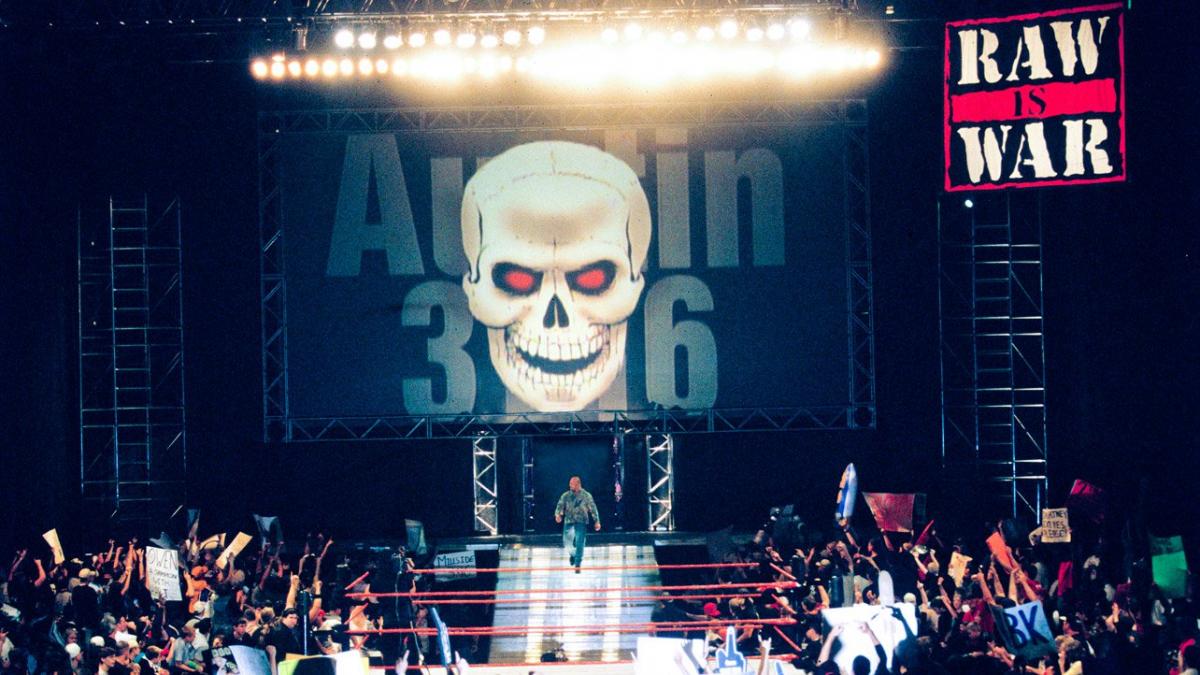 Greg DeMarco is back to take a look potential changes in WWE television for 2019! Will we see more of a UFC style, a return to Crash TV…or both?
I was recently chatting with Andrew Balaz, and the word "interesting" seems to describe the outlook for 2019, with changes afoot for nearly every major wrestling promotion. One of the overlooked stories headed into 2019 is the move of WWE Smackdown to FOX–possibly because it doesn't happen until October.
Well the last two weeks of television for WWE have been interesting to say the least. WWE attempted to establish the fans at "The Authority" but in reality it was more of the same–a return to the McMahons all over our television screens. In my opinion, advertising a "shake up" with the return of Vince McMahon was a mistake. Simply advertising his appearance would have been enough, setting the table for a shift only had fans setting too high of an expectation. It was really setting themselves up to fail.
After the recent two weeks of Raw, Rip Rogers (fantastic follow on Twitter, by the way), shared his opinion of how the product could be better:
With Raw having its all time worst rating what do u think about more competitive matches with upsets , surprises, the announcers actually calling the matches instead of plugging other shows gimmicks etc ? Varying the format starting with a match in progress & have standby match?

— Rip Rogers (@Hustler2754) December 28, 2018
As much as I respect Rip, I can't help but disagree. The formula he's referring to was replaced over 20 years ago because it wasn't working back then. What replaced it? Crash TV. and Crash TV changed the wrestling business, winning the Monday Night Wars for WWE and shifting how we watch wrestling on a weekly basis.
Raw and Smackdown this week seemed to invite a little more of that old element into their style, and after two weeks it was paying dividends. Many will tell you that the drop in ratings is damning to the product, but the last Christmas Eve Raw was in 2012, and the way we watch television is very different than it was 6 years ago. You simply can't make a good comparison between the two ratings numbers.
Critically, Raw and Smackdown were better received during the holiday week, with fans enjoying the in-ring product along with the backstage elements that were unexpected and welcomed (such as Santa Vince announcing the coming Women's Tag Team Championships and non-Santa Vince seemingly challenging AJ Styles to embrace the hate). To me, I saw more of Crash TV in this week's product than in recent years, and it's working.
On the flip side, you have WWE Smackdown headed to FOX, and many expect the product to be more athletic and competitive in nature. That makes sense, given the history FOX has with UFC, a deal that changed the fortunes of the world's largest MMA organization for good.
Fans want a different product, and one thing Rip Rogers has right is that you can infuse some of what worked in the past into today's offerings. I wouldn't infuse what he's saying, but I would borrow from wrestling's most successful era. A fast moving product that reminds you that "anything can happen" will keep viewers tuned in, and keep people talking.
With an influx of Crash TV, and a move for Smackdown to FOX, I think we could see two very distinct shows by the end of 2019. Raw's Crash TV vs. Smackdown's UFC style (focused on building match-ups and athletes) could offer fans with a reason to focus on both shows, and enjoy the differences.
(Note: A return to Crash TV is not a push for an Attitude Era style program. That ship has sailed, but the manner in which the Attitude Era was presented–Crash TV–can have value today.)
We may be having a very different conversation at the end of 2019, comparison the very different styles of Raw and Smackdown for WWE. I hope we do, because it'll be evidence of a necessary shift for WWE, one I personally would enjoy.
Good Reads On The Chairshot
We had a great planning meeting for 2019 on Thursday night, and I am excited for the goals The Chairshot has for the coming 12 months. At the end of the day, it's all about you–the reader–and we want to give you the best experience possible. As always, hit me up with any feedback or ideas you may have!
One of my goals? 250 editions of The Daily DeMarco in 2019. That's right around 5 per week, and will include my ROH coverage as well as my weekly NXT ratings. Let's have some fun this year!