Dragon Gate Fantastic Gate 2018 Results & Review (12/4/2018)

Mathew brings us more coverage with…Dragon Gate? Well I suppose something big did happen, even though King of Gate was still horrid. But hey, let's see if PAC's involvement helps things out.





We now return to Dragon Gate to take a small break from the AJPW Real World Tag League, which you should check out if you haven't just yet since it's been a great tournament.
As of right now, this will be my last Dragon Gate coverage for the year due to scheduling with the holidays and work, plus I need to get ready for matches of the year at the end of the month. We got a big show today since we got Open the Dream Gate Championship defended against PAC.
So let us see how things will turn out as we…dive right in.
Eight Man Tag Team Match
Dragon Dia & Tribe Vanguard (BxB Hulk, Kagetora & YAMATO) vs. Don Fujii, Gamma, Ryo Saito & Super Shisa
Review: Our opening contest is an eight-man tag match with Don Fujii, Gamma, Ryo Saito, and Super Shisa taking on three members of Tribe Vanguard, Kagetora and the Open the Twin Gate Champions, BxB Hulk and YAMATO along with Dragon Dia. Dragon Dia is a new wrestler in Dragon Gate as he is also considered to be Dragon Kid's new apprentice whenever he decides to hang it up. Let's see how Dragon Dia does and will he help Tribe Vanguard get the victory or will it be the other team?
The match was short and incredibly basic with nothing really too much to make the crowd seem overly invested in it in my opinion. Half of the match is pretty much Dia paying his dues in the ring while also getting a bit of offense into the match, so how did he do? From what I saw out of him, I thought he does have potential to be how Dragon Kid was but he has a long way to go if he wants to reach that level eventually. Dia did take a beating from the other team and even had Gamma kinda waterboard him while he was taking a Mexican Stretch. Tribe Vanguard would do stuff for a little bit into the match and they worked well with each other and not with Dia since he's not really apart of their unit. Dia would get to have Fujii for a pinfall but he kicked out and hits Dia with a Lariat to end his momentum. Fujii would hit a Chokeslam onto Dia as Ryo would do his SaiRyo Rocket to get the pinfall victory.
Rating: Tony Schiavone and a quarter
Eight Man Tag Team Match
Hyo Watanabe, Kota Minoura, Masaaki Mochizuki & Yuki Yoshioka vs. Hiroshi Yamato & MaxiMuM (Jason Lee, Kaito Ishida & Naruki Doi)
Review: We get another eight-man tag match to continue this show as Masaaki Mochizuki is in action with Hyo Watanabe, Kota Minoura, and Yuki Yoshioka as the four take on Hiroshi Yamato and three MaxiMuM members, Jason Lee, Kaito Ishida, and Naruki Doi. While the opening match wasn't really something that was memorable, I'm sure we'll get some action in this one to pick stuff up. Which one of these four will win?
I'm still new to Hiroshi Yamato, but I'm still digging his singing type of gimmick and think it's pretty funny. This one was a much better match than the opening contest since all of the competitors were more involved in this We had another small encounter with Mochizuki and Lee, and I still wanna see that match happen but I know we probably won't get a singles match with them any time soon. Yuki is someone that keeps growing on me whenever I see him involved in these tag matches as he does show signs of progress and I hope to see big things from him in 2019. Jason Lee would try to do his taunt in the ring when he's in his meditative state and rolled up Mochizuki for a two count and when Mochizuki would try to do the same taunt, Jason would just kick his head. Yuki would block Naruki's Bakatare Sliding Kick but takes a German from Yamato, a Facebuster from Naruki, and a kick along with a German from Lee as they break the hold. Yuki would attempt a flash pin onto Kaito but Kaito would quickly maneuver out of it until Yuki pinned him back down as he gets the surprise victory!
Rating: Eric Bischoff
Singles Match
Shun Skywalker vs. U-T
Review: We only have two singles matches in this show and it's time to get our first one underway as we have Shun Skywalker taking on U-T. It's been a while since I've seen Shun in a singles match since the King of Gate Tournament and this might be the first time I've seen U-T in a singles match, so this is definitely a nice surprise since both men can go. Which one of these two will get the win?
If you were expecting a highflying type of match between these two, you don't get that type of match here and while it did throw me off, I was honestly okay with it since they still did give us a technical match. For my first time seeing U-T in one on one action, I gotta say that seeing him more ground-based in this match was very surprising in a good way too since he's very crisp in his ability. Shun Skywalker still continues to impress me every time I see him in the ring, so seeing both of these men deliver in this match made me feel very satisfied.
The match was also very even here and it looked like Shun was going to get him, but U-T would catch him with the Skayde to try and make him tap out to the hold until Shun would roll out of the hold and hits the Moonsault Press for a two count. Shun would hit a Reverse Suplex and goes to the top rope to go for another Moonsault as U-T puts his knees up before Shun could land. U-T would apply the Skayde once again but Shun would refuse to tap out of the hold once again and the bell rings to show that there's a time limit draw. Huge ovation for these two in this match and I hope this isn't the end for them.
Rating: Bruce Prichard
Six Man Tag Team Match
Dragon Kid, Bandido, & Flamita vs. DAGA & R.E.D. (Eita & Ben-K)
Review: Our next match is a six-man tag team match with Dragon Kid teaming up with Flamita and Bandido is they take on R.E.D. We found out that Dragon Kid and Eita are going to have one final match at Final Gate in a hair vs mask match, but I'm not sure if the Open the Brave Gate Championship is on the line yet. But this is sure to be an exciting tag bout and let's see if R.E.D wins or the luchadors take it.
R.E.D starting the attack on their opponents before the match started in their typical heel fashion. The face team would start to make a comeback with Bandido and Flamita diving to the outside onto their opponents. Seeing Kid, Flamita, and Bandido team up worked out very well here with their Luchador agility with Bandido once again being on fire in this match and if he's someone you follow, what the hell is wrong with you? Get on that shit right away if you like Lucha Libre. It's a shame Ben didn't win the belt but I know he'll bounce back into something soon, maybe going back to the Open the Twin Gate picture with Big R. Eita and Dragon Kid going back at it develops more fuel into their story and I actually can't wait for it to end and not because it felt like it went on for too long, but with the new stipulation they added to their match, it just adds a lot more involved for their eventual conclusion. After Flamita and Bandido did their tag team combo with Bandido hitting a Phoenix Splash after being flipped over, Eita and Kid are alone in the ring again. Dragon jumped off the ropes and got caught for a Super Kick and would go to finish off Kid but he hits the Bible onto Eita to get the surprise victory!
Rating: Eric Bischoff and a half
Eight Man Tag Team Match
Natural Vibes (Genki Horiguchi, Kzy, Susumu Yokosuka & YASSHI) vs. R.E.D. (Big R Shimizu, KAZMA SAKAMOTO, Takashi Yoshida & Yasushi Kanda)
Review: Our next match is another eight-man tag team match with R.E.D members, Big R Shimizu, KAZMA SAKAMOTO, Takashi Yoshida, and Yasushi Kanda taking on Natural Vibes members, Genki Horiguchi, Kzy, Susumu Yokosuka, and Brother YASSHI. Recently, Natural Vibes broke the record for most title defenses with the Open the Triangle Gate Championships and they still look to hold onto the titles for a long time to keep the record around more. Will Natural Vibes get the win or will it be R.E.D?
R.E.D once again attacking Natural Vibes before the bell would ring and both teams would start fighting to the outside of the ring and into the crowd near the bleachers until they got back into the ring as we get the match started now. The match felt a little too short for this type of match but I thought it was still solid enough for a quick little exhibition type of match. We had a little encounter with Takashi and Kzy during the middle of it where they would go back and forth and it did seem like Takashi was gonna win this little back and forth until Kzy hits his running Elbow Smash onto him. Natural Vibes started to get the shine in the match when Susumu hits an Exploder Suplex onto Kanda off the middle rope and Kzy tops it off with an Elbow Drop while YASSHI hits a Diving Headbutt for a two count. Members were taking each other out left and right until it was Genki and Takashi in the match now as he does his Backslide From Heaven to go for the pin but Big R picked him up in a Wheel Barrel position for a German Suplex. Big R would quickly pick him up for him and Takashi to hit a Doomsday Device and KAZMA topped it off with a Package Piledriver to give R.E.D the win.
Rating: Eric Bischoff and a quarter
Open the Dream Gate Championship
Masato Yoshino (c) vs. PAC
Review: We now have our main event of the evening as Masato Yoshino defends his Open the Dream Gate Championship against PAC. This will be PAC's second singles match in Dragon Gate ever since he made his return to the company and while his match was disappointing, he still wanted to make the challenge to prove himself. Only one gaijin won the Open the Dream Gate Championship and that man was Ricochet, so if PAC wins then he will be the second one to win it. Masato though won't go down without a fight here as he defends Dragon Gate against this man. Will Masato retain once again or will we have a new champion?
While both R.E.D and MaxiMuM are surrounding the ring, none of them interfere in the match and I'm glad too because it would've been a little bit too much in this match, plus PAC needs to prove himself that he can defeat Masato on his own without any help. I thought this match was a great title defense and definitely PAC's better match compared to his one with Flamita since this one had a nicer pace that didn't make it drag out a bit at all and he played the heel persona well like how he did in WWE when he was considered the King of the Cruiserweights, but he's now known as the Bastard Child in Dragon Gate. I think I liked Masato's match against Ben-K a little bit better, this one was almost as good in my opinion. One spot I really did like was when Masato went for the Slingblade off the top rope and PAC just flipped out of it and it just looked more smooth. Also, the Corkscrew PAC did to the outside looks great despite him shooting himself a little bit too far since most of the people were a bit too close.
PAC pulled off a lot of power moves like the Pop-up Powerbomb and it looked like he had Masato right where he wanted him as he went to the top rope to go for the Black Arrow but he was able to catch himself once Masato moved out of the way and hits the Another Space and then would hit the first Torbellino as he calls for the submission finish to apply the Sol Naciente, but he wouldn't hold it for long this time as PAC picked him up for the Powerbomb for a two count. PAC seems to be getting back control now as he would try to go for the Black Arrow once more time but Masato picked his knees up to make PAC land on it and rolled him up for a two count. Masato wouldn't give PAC time to rest as he hits a second Torbellino and applies the Sol Naciente once again but PAC was unable to power out of it this time around as he falls onto the mat unable to move for a bit until his foot landed on the rope to break the hold. Both men would have bursts of energy in the last stand as Masato lands another Torbellino and PAC gets up quickly to hit Masato with a German Suplex and gets him up for a Powerbomb but Masato would Sunset Flip over him for a two count. PAC would hit a Lariat onto Masato to knock him down before hitting the German Suplex Hold for a two count, and it appears PAC has him right where he wants him as he went to the top rope to the Black Arrow and he connects this time for a three count and we have a new champion!
You heard right, PAC is the new Open the Dream Gate Champion. Part of me feels like it's a bit too soon to win the belt since he just came back a couple of months ago but at the same time, they wanna capitalize on this while he's still red hot since leaving WWE and it could potentially open new eyes to the product since most fans knew him as Neville. So in a business aspect, it's a good idea and hopefully, it can lead to what the company is looking for. Let's see how things turn out.
Rating: Bruce Prichard and a half
Overall: Aside from the two singles matches being the highlight of the show, nothing else really stood out with the multi-man tag matches throughout the night. U-T and Shun did great work together and PAC had a much better match than he did with Flamita and we got a new champion out of it to bring in a new era for Dragon Gate.
Favorite Match: Masato Yoshino vs. PAC
Least Favorite Match: Dragon Dia & Tribe Vanguard (BxB Hulk, Kagetora & YAMATO) vs. Don Fujii, Gamma, Ryo Saito & Super Shisa
Score: 6.5/10





Does PAC's victory peak your interest in Dragon Gate? Let us know on social media @theCHAIRSHOTcom and always remember to use the hashtag #UseYourHead!
Mitchell's WWE NXT Results & Report! (1/16/19)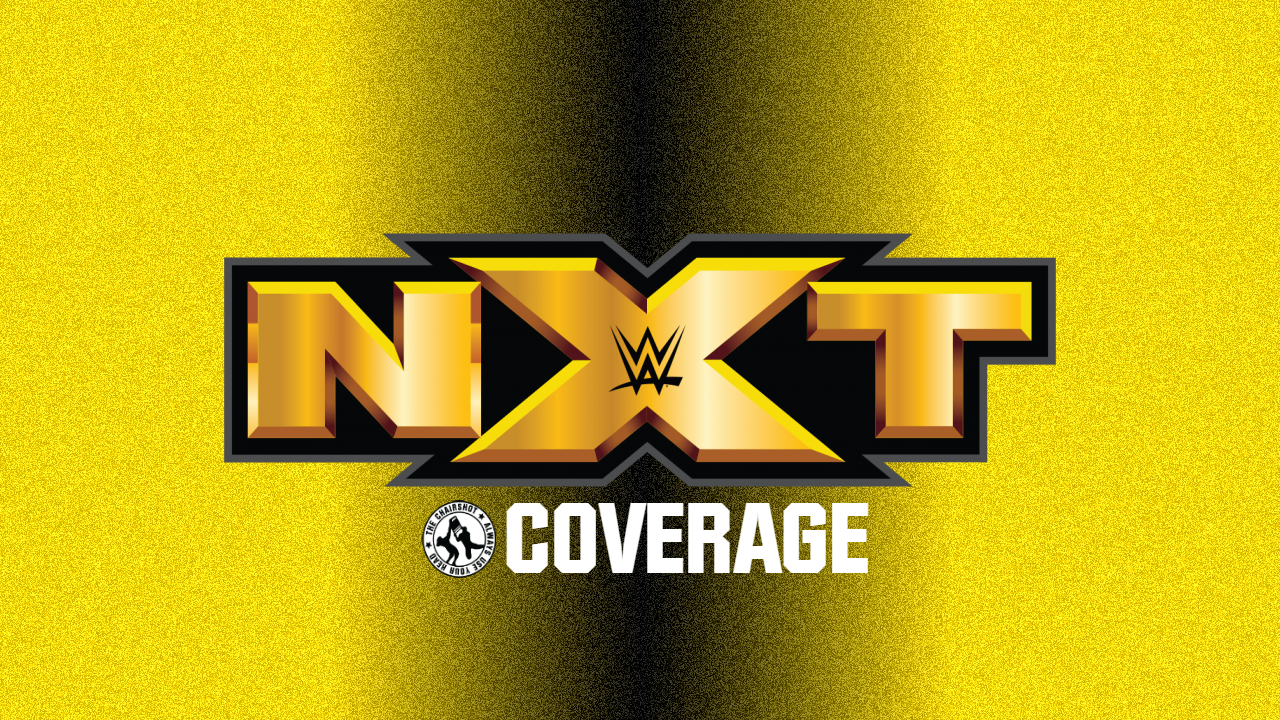 NXT continues on the Road to Phoenix! The Limitless One looks to give the Knockout Artist payback on behalf of the King of Bros! Will Ohno #BaskInHisGlory?
OFFICIAL RESULTS
Street Profits VS The Metro Brothers; wins.
Dominik Dijakovic VS ???; wins.
Johnny Gargano VS ???; wins.
Keith Lee VS Kassius Ohno; wins.
PLAY BY PLAY
Street Profits VS The Metro Brothers!
Angelo Dawkins & Montez Ford want to put the #CurseofGreatness on the NXT Tag Team Division, and that requires winning the NXT Tag Team Championships. But before they can do that, that means racking up win after win. Will the Profits make their prophecy come true sooner rather than later in 2019?
Mitchell's WWE NXT UK Results & Report! (1/16/19)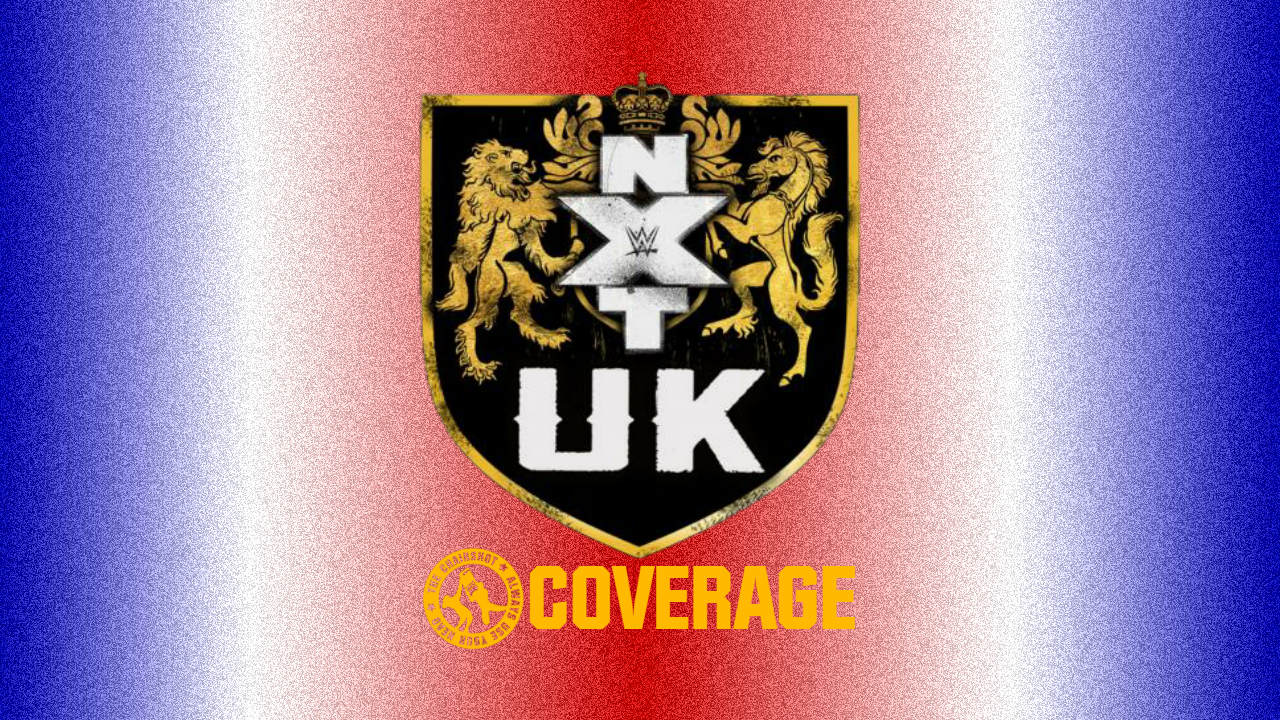 The first NXT UK TakeOver is in the books, now witness the fallout of all the action! Plus, a rematch between The European Connection and Welsh Air Force!
OFFICIAL RESULTS
El Ligero VS Saxon Huxley; El Ligero wins.
Isla Dawn VS Jinny; Jinny wins.
Mark Andrews & Flash Morgan Webster VS Fabian Aichner & Marcel Barthel; Aichner & Barthel win.
PLAY BY PLAY
We have our inaugural NXT UK Tag Team Champions in the Grizzled Young Veterans! We have a NEW NXT UK Women's Champion in Toni Storm! And STILL your WWE United Kingdom Champion, The Bruiserweight, Pete Dunne! But there's someone new on the scene, and his name is WALTER! The Ring General has come to the fastest rising brand in professional wrestling, and he looks to go right at Dunne's title! When and where will Walter and Dunne throw down?
El Ligero VS Saxon Huxley!
The Light shines on Blackpool, but the Divine Beast emerges from the darkest shadows. Huxley may have a tag team with Tyson T-Bone, but he still wants to prove he can be a singles threat. Will he or Ligero make waves towards the title in this first ever post-TakeOver phase?
The bell rings and Blackpool loves the Luchador of Leeds. Ligero and Huxley tie up and Huxley pushes him back. They go around the ring and Huxley throws body shots. Ligero dodges the boot then the clothesline to dropkick! And another! Huxley stays standing so Ligero mule kicks and shotgun dropkicks! Ligero runs at the corner but is put on the apron. He slides under and then gets around to back elbow Huxley. Ligero runs but into Huxley's arms for a big scoop slam! Cover, ONE! Fans rally up for Ligero as Huxley laughs and throws forearms. Huxley boots Ligero and puts him against the ropes. He lets up but then runs back in, but into Ligero's boot! Ligero throws body shots as fans rally.
Huxley shoves him then rocks Ligero with an uppercut. Huxley crouches to leap into a tackle! He throws knees into Ligero until Ligero falls. Fans boo as Huxley covers, TWO! Huxley keeps his cool as he grabs Ligero for a straitjacket stretch. He thrashes Ligero around as fans rally up. Huxley digs a knee in, but Ligero endures. Ligero fights his way up even as Huxley leans on him. Ligero pries his way out but Huxley rocks him with another uppercut! Huxley whips Ligero but Ligero holds the ropes. He tries again but Ligero uses legs to hold the ropes now, so Huxley rams in a knee. Huxley tries a third time but Ligero reverses and breaks free to then get around for kicks and forearms! Ligero kicks, Huxley blocks but Ligero gets the enziguri!
Ligero whips but Huxley reverses. Huxley follows but Ligero goes up and over to dropkick Huxley away! Ligero lcimbs and hits a missile dropkick! Cover, TWO! Fans rally up again, and Ligero feeds off the energy. Ligero brings Huxley up but Huxley breaks free to toss him. Ligero comes back to wheelbarrow but Huxley throws him right into a corner! Huxley drags Ligero up and out to then Canadian rack. Ligero slips out, Huxely puts him on the apron, but Ligero kicks back. Ligero steps in for a stunner! Fans fire up as Ligero runs, springboard tornado DDT, aka the C4L! Cover, Ligero wins!
Winner: El Ligero, by pinfall
Victory for Ligero in the Empress Ballroom! Will this help Ligero make leaps and bounds towards Pete Dunne's championship?
Isla Dawn VS Jinny!
The White Witch failed to capture the championship from Rhea Ripley in their match weeks ago, and the Fashionista made sure to rub it in with a sneak attack backstage. But now that the Lightning from Down Under has the title, will the Spoiled Princess be aiming to revive an old rivalry? Or will she be stopped by Isla's magic before ever getting a chance?
The bell rings and Jinny throws a knee into Isla's stomach. She then throws Isla's face onto her knee, and grounds 'n' pounds as fans boo and jeer. Fans taunt the Spoiled Princess with song as she throws forearms at Isla. Jinny whips but Isla reverses and scoops for a gut wrench suplex! Jinny gets up and Isla runs back in for a meteora! Cover, TWO! Isla stays on Jinny with a grounded hammerlock. Jinny endures and reaches back but Isla wrenches more. They stand and fans rally as Jinny spins to reverse. Isla easily reverses it back, but Jinny tries again. Isla stays in control, and wrenches a bit more. Jinny sits down and trips Isla up to go for a cover, but Isla slips right out and back to her armlock! Isla drags Jinny from ropes as she tortures the fingers.
Isla wrenches again but Jinny spins and throws a heavy forearm! Jinny eggs Isla, and the brawl is on! Isla gets an edge and sends Jinny rolling all the way out of the ring. Jinny catches her breath as Isla eggs her on now. Jinny tells her to back off, and takes her time coming back. Isla goes after Jinny but she gets a hotshot! Jinny throws a right but Isla blocks to counter kick! Isla runs in at Jinny but gets boots. Jinny runs out, flying headscissors! Jinny stomps away on Isla at the ropes and fans boo. She backs off but comes back with heavy rights. Jinny pushes Isla into the buckles with both hands, then pulls her back out to a standing abdominal stretch. Isla endures as Jinny grinds an elbow into the hips and ribs. Jinny pulls hair, too, but lets off that at 4.
Fans rally as Isla pries her way out and hip tosses Jinny down! Isla runs, basement dropkick hits! Cover, TWO! Isla keeps on Jinny as she goes to a corner. Isla backs off from the ropebreak, but runs back in. Jinny catches her into a big buckle shot! Cover, TWO! Jinny was close but she keeps on Isla. Jinny puts on a cobra clutch and tells Isla, "You're nothing, little girl!" Fans rally up again as Isla gets up. Isla fights but Jinny wrings her out. Isla dodges to knee trigger and saido suplex! Cover, TWO! Jinny survives but Isla doesn't let up. Isla gets Jinny with double underhook, Gory Especial! But Jinnys wings up to a victory roll! Isla sits on it, TWO!!
Jinny gets a leg and trips Isla up into a surfboard! Isla endures, and pries a hand free. Isla crawls but Jinny rolls and uses hair! Jinny pulls Isla back in a modified camel clutch, but Isla powers up to her feet. Isla puts Jinny into buckles and breaks free. She turns Jinny around for an Electric Chair but Jinny slips out. Jinny runs but into an elbow. Isla hops up but Jinny kicks the legs out! "Not this time, sweetheart!" Draping facebuster! Cover, Jinny wins!
Winner: Jinny, by pinfall
The Fashionista is fierce as ever, and she looks ready to challenge the champ! Will Jinny truly make this her Women's Division?
Travis Banks speaks.
"NXT UK TakeOver: Blackpool, it was supposed to be Travis Banks VS Jordan Devlin, but that didn't happen." The Irish Ace attacked the Kiwi Buzzsaw not once, but twice! Devlin took an opportunity away from Banks, but this won't happen again. They'll face off on NXT UK next week, will the Buzzsaw finally shred the Irish Ironman?
Mark Andrews & Flash Morgan Webster VS Fabian Aichner & Marcel Barthel!
The High-Fiving, Stage-Diving Rockstar and his good pal The Modfather have been soaring, but the Italian Tank and German Commander have looked to ground them for good. Will the Welshmen Air Force overcome the European Connection in this tag team rematch? Or will they be shot out of the sky so soon after the NXT UK Tag Team titles arrived?
The teams sort out and we begin with Andrews and Aichner. Fans duel and even chant "NEIN! NEIN!" for Barthel. Aichner ties up and tosses Andrews! He taunts Andrews but Andrews keeps his cool. They circle again and Andrews gets a headlock. Aichner powers out and runs Andrews over. He again eggs Andrews on, but gets a kick for it! Andrews speeds things up to tilt-o-whirl headscissor and dropkick Aichner down! Cover, ONE, but Andrews grabs an arm. Tag to Webster, but Aichner CHOPS him back! And again! Aichner brings Webster over and tags in Barthel. The EuroConnection mug Webster, and Barthel scoops. Webster slips out and boots Barthel away. Webster dodges Aichner to give him a triangle dropkick!
Barthel runs in but misses, Webster slides under. Barthel gets the legs but Webster pops up and headscissors him down! Webster fires up with the fans as he runs to tilt-o-whirl. Barthel makes it a toss of his own, then tags in Aichner. Barthel feeds Webster to Aichner's tilt-o-whirl backbreaker! Aichner gloats as he stalks Webster to a corner. He throws hands and stomps away until the ref counts 4. Aichner drags Webster over and tags Barthel. The Europeans mug and stomp Webster again as fans chant "NEIN! NEIN!" Barthel backs off to give a proper "NEIN!!" before stomping Webster more. He drags Webster up to snapmare and cover. TWO, but Barthel wraps on a chinlock. Barthel thrashes Webster around, and even wrangles him back down to the mat.
Fans rally up and Webster fights back up. Webster elbows free, but Barthel yanks him back in by his pants. Barthel fishermans and tosses Webster but Webster lands on his feet! Tag to Andrews! Barthel quickly tags Aichner in, but Aichner runs into a rallying Andrews! Andrews forearms and chops away, but Aichner shoves him. Andrews comes back, wheelbarrow into Stomp 182! Aichner gets to a corner, Andrews runs in, and Aichner puts Andrews on the apron. Barthel runs at Andrews but gets kicked off the apron! Andrews shoulders into Aichner then slingshots up and over to wheelbarrow bulldog! Webster intercepts Barthel with a knee trigger! Webster helps Andrews with a standing 450! Cover, TWO!
Andrews drags Aichner up but Aichner knees low. Aichner clubs Andrews down then tags Barthel. Aichner feeds Andrews to Aichner's kick, then drops Andrews with a back suplex. He feeds Andrews to Barthel's scoop slam and then hits Webster for good measure! Barthel covers, TWO! Andrews survives and fans fire up. Barthel drags Andrews up and tags Aichner. Andrews jawbreakers and then mule kicks. He runs but only into the spinebuster and Penalty Kick! Cover, but Webster breaks it in time! Barthel goes after Webster and puts him on the apron. Webster dumps Barthel out! Aichner goes after Andrews with a suplex, but gets a huricanrana! Andrews tags Webster, and they both FLY!! Double somersault sentons take out the Europeans!
Fans fire up as the Welshmen put Aichner in. Andrews tags back in, and he climbs while Webster picks Aichner up. Webster tilt-o-whirls but Aichner turns it into a long dart into Andrews! Aichner hits Webster with a lariat while Barthel kicks Andrews. Barthel tosses Andrews at Aichner, who makes it a brainbuster!! Cover, TWO!! Fans give this a standing ovation! Barthel grimaces as he drags Andrews up. Tag to Aichner but Andrews chops away on both of them! Andrews runs, slides under, and double PELE! He keeps going to moonsault at Aichner, tornado DDT! Tag to Webster, and Webster climbs, for the Shadows Over Malice swanton! Cover, but Barthel breaks it! All four men are down and Blackpool is still fired up!
They chant "UK! Woop Woop!' as Barthel suplexes Andrews. Stun-Dog Millionaire! Andrews runs but Aichner trips him up. Aichner drags Andrews out to ram him into barriers, then ram his knee in! Aichner may have hurt himself with that, but he gets in to go after Webster. Webster headbutts! Webster springboards but Barthel saves Aichner from the Rude Boy Block! Barthel tags in and Aichner holds Webster in the corner, Barthel hits a big basement dropkick! Aichner tags back in, and Barthel climbs while Aichner picks Webster back up. The Europeans work together, for a spinning EuroUpper bomb!! Cover, The European Connection wins!
Winners: Fabian Aichner & Marcel Barthel, Aichner pinning
Blackpool may not like Barthel and Aichner, but they respect this amazing match! With a win like this, will the European Connection be first in line for a NXT UK Tag Team title match?
---
My Thoughts:
For a post-TakeOver episode, NXT UK does it right! Aside from the opening highlight reel, there was no recap of TakeOver: Blackpool to fill for time, and that made this episode all the better for it. Travis Banks does give a quick selfie video promo, and does pretty well, and obviously we will still get Banks VS Devlin like we were meant to. This must mean Banks' real life injuries weren't so bad, and now we can have a great blow-off for them. Ligero VS Huxley was a nice surprise, and it gives Ligero a great win to move forward with. Ligero VS Conners will surely happen again, and could go either way. Again, midcard title for the UK when?
Isla VS Jinny had a good match that was a bit sloppy to start but got much better as they went. As I sensed, this will likely serve as a contender's match, Jinny VS Storm as Storm's first title challenger will be great. Of course, Rhea will want a rematch, so maybe Rhea VS Jinny just to see that interaction and great match. The NXT UK Women's Division is still a bit small, but with Kay Lee Ray and Jazzy Gabbert joining, things are going to ramp up. Isla against either of them to help in their debut will be great.
The tag team main event was incredible, I am surprised this wasn't part of the tournament as a qualifier to face Grizzled Young Veterans or something. Marcel Barthel and Fabian Aichner, being the newest tag team to do crossovers between NXT UK and NXT USA, they are going to get the tag titles from one of those Divisions, but I would love if these guys somehow end up the ones getting both of them. Not necessarily simultaneously, but putting them in the same conversation as Mustache Mountain for having done that is totally feasible. And even though Aichner & Barthel are Heels just like Zack Gibson & James Drake, a match of these two should happen just because it'll be a great match.
My Score: 8.1/10