Fired On WWE Raw: Goodbye Rhyno!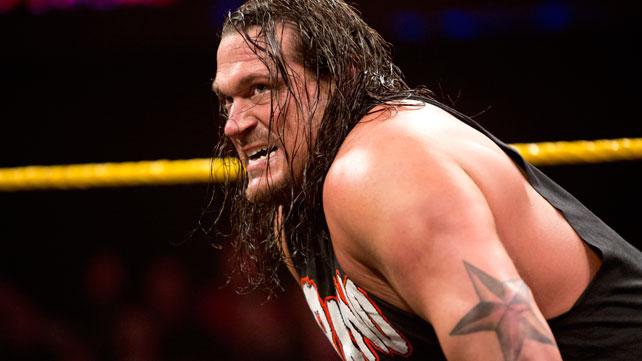 Your resident Good/Bad/Ugly reviewer, Bobby Fernandes, checks in on the end of the storied career of "The Man Beast," Rhyno.
In a less than crowded arena in Houston, TX, the 43 year old "Man-beast" Rhyno (aka Terrance Gerin) seemingly ended his 20+ year wrestling career on WWE Monday Night Raw, in a match against his tag team partner Heath Slater.
The "Beauty and the Man-Beast" were an entertaining duo despite spending most of their time in the background.  This was up until the pair won the inaugural SmackDown Tag Team Championships. After being absent from any relevant television recently, the former tag team champions were set up by Baron Corbin in a "Loser Gets Fired" Match.   After a decisive victory Heath Slater was given a referee shirt by Baron Corbin and Rhyno was "fired" by his former heated NXT rival backstage.  It is said that Rhyno announced his retirement to the underwhelming crowd during a commercial break after his loss.
Rhyno has performed everywhere including national and international independent circuits as well as NJPW's first US tour.  He also worked for all of the major promotions including ECW, WCW, ROH, TNA and of course WWE. He has been featured in several video games and was in a horror movie with Olympic gold medalist and WWE Hall of Famer Kurt Angle titled "Death From Above."
Rhyno's never ending hunger for professional wrestling brought him the honor of being the Final ECW Heavyweight Champion as well as winning many other titles across the industry.   This role was fitting as his extreme antiquity made him a successful multi-time Hardcore Champion feuding with longtime rival, Raven.
He continued on with his fellow ECW Alumni and was an important member of Paul Heyman's "Invasion in 2001."  As WWE's message is Past, Present and Future, Rhyno was a prime example of this mission statement well before it came to realization even making an impact with NXT.
With "The War Machine's" rich history and knowledge, he certainly can be further utilized.  Sources all confirm that no plans have been announced for his future with the company, but it looks like WWE can and will find a use for him.  If that isn't the case Rhyno does have other valuable interest.
He recently ran for the Michigan's Statehouse (15th District) as a Republican however lost after an admirable campaign.  When asked by WWE.com why he wanted to be a politician he answered that he "wanted to do well, for his community and country."  After selflessly giving all he had to Professional Wrestling, public service may be the perfect alternative outlet.
We have seen a few people move on to politics with quite a bit of success, most notably Jesse Ventura as Governor of Minnesota and Kane most recently becoming the Mayor of Knoxville, Tennessee.  Whatever the case a man that has done much as Rhyno certainly has a wealth of options.
What do you think? Let us know on social media @theCHAIRSHOTcom and always remember to use the hashtag #UseYourHead!
Greg DeMarco's YouTube Performance Report: WWE Raw (4/22/19)
You shouldn't be surprised at the video that topped Raw on YouTube this week.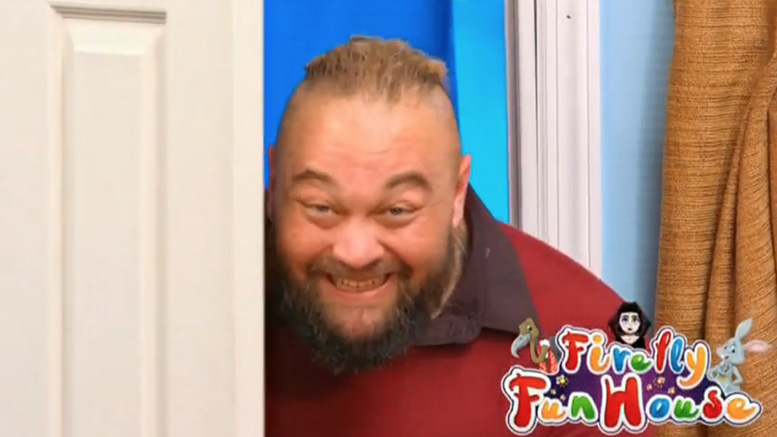 A look at the YouTube performance for the April 22nd edition of WWE RAW!
As we all know, social media and other outlets have become a huge means of drawing in interaction and viewers for WWE. Most people will point to television ratings like they did during the Monday Night Wars in the late 1990's, however that can be skewed with so many various means of watching today that do not include cable television. As such, YouTube has joined social media as a metric as important to WWE as television ratings (if not more).
As you've become accustomed to, here is this week's RAW YouTube Report, compiled Wednesday morning, for the 4/22/19 edition of WWE Raw:
Bray Wyatt's Firefly Fun House – 2 million views
Seth Rollins' challengers emerge – 1.58m views
AJ Styles vs. Baron Corbin – 904k views
The Miz vs. Drew McIntyre vs. Baron Corbin – 815k views
AJ Styles vs. Rey Mysterio vs. Samoa Joe – 775k views
Becky Lynch & Lacey Evans promo – 450k views
Robert Roode vs. Ricochet – 440k views
Becky Lynch vs. Alicia Fox – 395k views
Naomi vs. Billie Kay – 332k views
Cedric Alexander vs. Cesaro – 325k views
The Revival and The Usos Backstage – 292k views
Sami Zayn runs down the WWE Universe – 282k views
The Viking Raiders decimate The Lucha House Party – 225k views
Zack Ryder & Curt Hawkins discuss The Viking Raiders – 126k views
Ratings analysis appears after the ad – buy a shirt!
---
Elisa looks great in her Chairshot gear.
You can, too!
Be like Elisa and get yours at:
https://www.prowrestlingtees.com/related/thechairshot.html
---
Greg DeMarco's WWE Raw YouTube Ratings Analysis
It should be no surprise that Bray Wyatt's Firefly Funhouse comes in at #1 for the week, surpassing 2 million views. We are in the post-Easter week, so numbers are down overall (only 2 videos over 1 million views), but this one definitely has people talking. It's also the #18 trend on all of YouTube.
Seth Rollins also topped a 1.5 million, as we had the show opening multi-man promo scheme designed to set up the matches for later. The set-up and those matches were the major focus on Raw on YouTube this week, ranking #2-#5 in terms of views.
Becky Lynch didn't deliver this week, as she might be suffering from a bit of overexposure. The Raw women's division continues to rebuild, making me wonder why they broke up The Riott Squad. The division occupied spots #6, #8, and #9, and cumulatively they barely broke a million views. But let's be honest, the less people that see Becky Lynch vs. Alicia Fox, the better.
Also bad news for the tag team division, as they occupied 3 of the four bottom videos.
My favorite video…the Robert Roode pornstache!
What did the YouTube results for this week tell you?
Tiffany's Takes: WWE SmackDown Live (4/23/19)
Interesting takes on last night's Smackdown!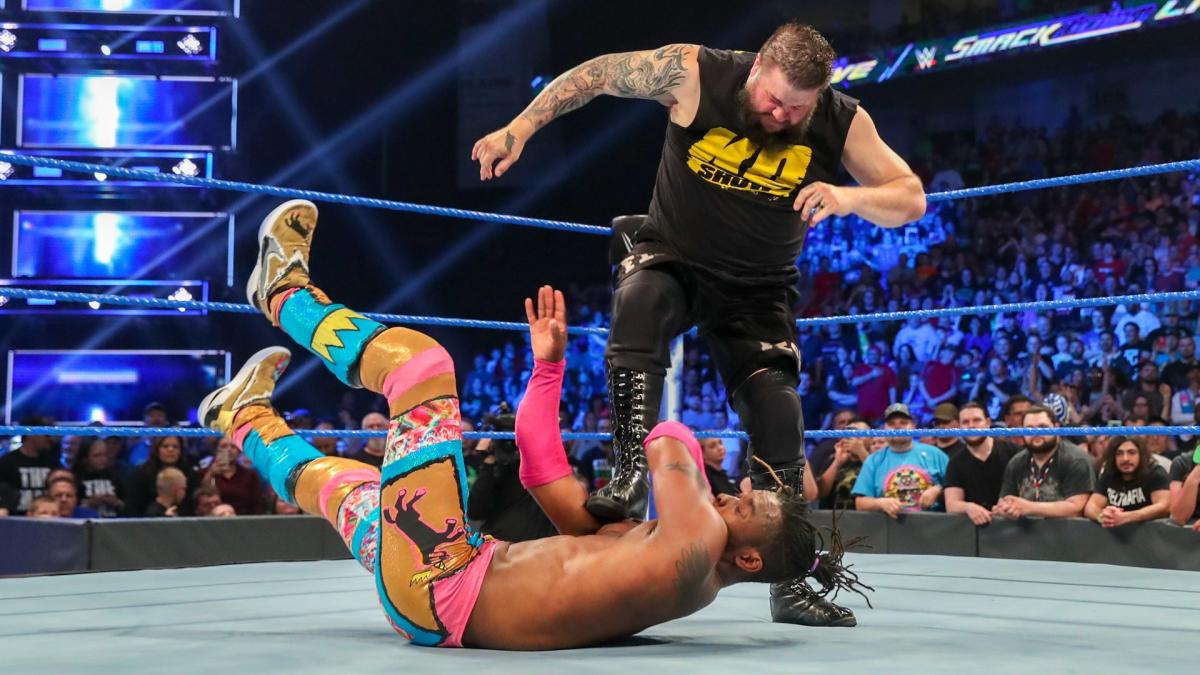 Tiffany checks in with her Takes on WWE Smackdown for April 23!
I'm back! We're one week out from the still-ongoing Superstar Shakeup, so let's see how the New SmackDown is doing!
Roman Reigns
Shane McMahon vs Roman Reigns? Sign me up! Seriously, even though it looks like Reigns will be feuding with Elias for now, we all know that this will end up being Shane vs Roman Reigns by SummerSlam. I do find it hilarious that Shane gets so upset when someone attacks his father, when he himself has punched Vince more than once.
I'm not super-stoked by Reigns vs Elias, but I don't think putting Reigns in the Money in the Bank match is really necessary at this point. Let him get used to being back on the road for awhile and then we'll talk about titles.
Finn Balor vs Andrade
One of the changes made from the Shakeup last week was that Andrade and Vega were moved back to SmackDown, supposedly because Andrade wanted his Intercontinental Title shot, he should've stayed on RAW.
The match was excellent, but I wonder if they're aiming to split Andrade and Vega because her role in this match was weird. She didn't even try to hide her interference, so why she wasn't ejected is beyond me. Whatever the reason, it would cost Andrade the Intercontinental Championship and Balor moves on to another opponent.
Kairi Sane vs Peyton Royce
Those poor IIconics can't win for losing. Bright side? At least this match went longer than the match against Naomi, but that's about the only upside of this match.
I love Paige, but her managing Sane and Asuka is an odd choice. Also, what the hell is up with Rose and Deville? Why are they so dead-set on having Paige back as their manager? I understood it when Paige was General Manager of SmackDown, but now it's just weird.
Aleister Black
I loved this promo by Black. I love how he's very aware of the impression his general appearance and calling people out on it. Very nice.
Jinder Mahal vs Chad Gable
So, Raw got Cesaro and SmackDown got Jinder Mahal and the Singhs in exchange. I think SmackDown definitely got gypped in this trade and I felt bad for Chad Gable for being stuck with making Mahal look good, but we were…saved from that terrible fate by Lars Sullivan.
I don't like Sullivan or Mahal, so the prospect of two bad wrestlers facing off doesn't fill me with joy, but I did love R-Truth taking it to Sullivan, but I don't want Carmella involved.
Becky and Charlotte (Charlotte vs Bayley)
I love Becky to pieces, but I'm SO over the Becky vs Charlotte saga. I'm also tired of Charlotte getting title chances. She lost at WrestleMania, like it or not, and she knew that if Ronda or Becky pinned the other, she'd lose her SmackDown Women's Championship, so her whining that Becky hadn't beaten her had me rolling my eyes.
I SO wanted Bayley to beat Charlotte. Bayley has definitely had more character development by team with Sasha Banks and letting out that inner nasty, but we're getting Becky Lynch vs Lacey Evans and Becky Lynch vs Charlotte at Money in the Bank and neither match is thrilling me.
Firefly Funhouse
I still hate this promo. Nope. Not having it. Burn the tape and try again.
Kofi Kingston vs Shinsuke Nakamura
Okay, we all knew that Owens was going to turn heel sooner or later, right? Owens is NOT a good babyface, he's a better heel, but I don't think we thought New New Day would only last a week. That said, it looks like we'll be getting Kofi Kingston vs Kevin Owens for the WWE Championship at Money in the Bank, which sounds exciting.
The match with Nakamura was much better than I'd expected. I've tried very hard to be impressed by Nakamura and have repeatedly been unimpressed, but he did really well against Kingston, so there might be hope for him yet.
Overall Thoughts: So the new Era of SmackDown didn't go quite as smoothly as RAW's did, in my opinion. The opening segment and the main events were good, but the rest of it was pretty blah.
At least it seems like WWE was using this week to get things in place for the coming weeks, every match seemed to be there to create new feuds and storylines, so even though the matches weren't all great, there was a point to it.
Stay tuned for my coverage of 205 and tomorrow, we'll be tackling the NXTs. Use your head!