Joe's CMLL Results & Review (ending 12/16/2018)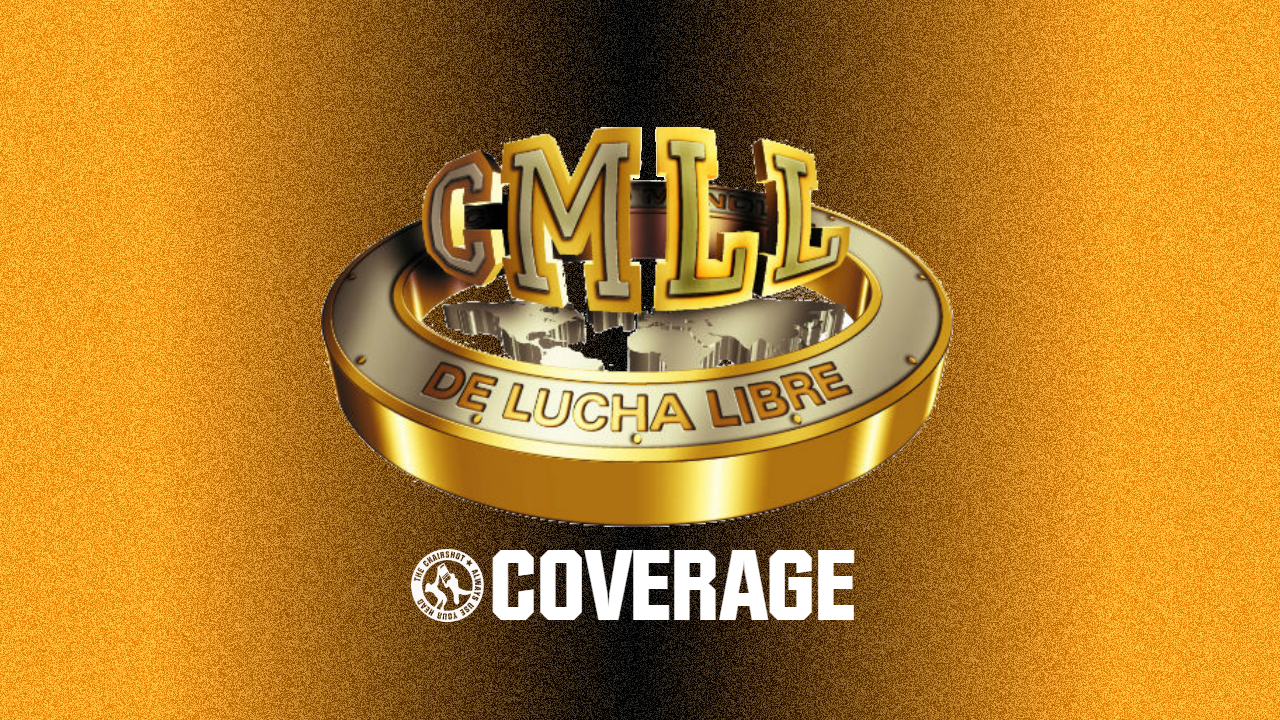 See what happened in CMLL this week as Joe Dinan brings you up to date!
Arena Puebla Monday
Sonic and Astro vs Ares and Guerrero Especial
Especial and Astro start the match out with some ground grappling. They re-engage a few times and continue to grapple. Ares and Sonic come in next and they grapple as well, at a faster pace. They shake hands and Especial and Astro are back in. Astro hits a hurricanrana and then an arm drag. Afterwards he gets caught in a neck crank submission by Especial. Ares catches Sonic in a modified abdominal stretch. First Fall: Ares submits Sonic with a modified abdominal stretch.
Ares and Sonic start out and Sonic misses a drop kick but counters him with a cross body and head scissors. Sonic gets Espeical in a pinning combination for the pin. Astro gets in the ring with Ares and then submits him with an abdominal stretch. Second Fall: Astro submits Ares with an abdominal stretch.
Sonic gets double teamed to start this round. Especial hits a big spine buster on Astro. They make a come back when Sonic launches Astro into them with a drop kick. Ares launches Astro into Especial for a power bomb but it's countered into a hurricanrana into a pin. Then Sonic catches Ares with a torture rack for the win. Third Fall: Sonic submits Ares with a torture rack.
Winners: Sonic and Astro
Millenium and Rey Samuray vs El Perverso and King Jaguar
Samuray and Jaguar start out in the ring striking each other. They start to trade submissions on the ground. Perverso and Millenium come in next and start to move at a faster pace. It was a stage of them countering each thing the other did. Samuray hits a cross body on Jaguar but then Perverso hits him with a back stabber for the pin. Jaguar hits a power slam on Millenium for the fall. First Fall: Jaguar pins Millenium with a power slam.
They start to beat on Millenium to begin the round. They continue to beat up on Samuray and Millenium. They make a come back and Millenium does a lionsault on Perverso for the pin, then Samuray slams Jaguar and hits a springboard lionsault for the fall. Second Fall: Rey Samuray pins King Jaguar with a springboard lionsault.
They third round starts with them all trading spots. Jaguar catches Samuray with a clothesline. Perverso misses a drop kick off the top to hit Jaguar. Millenium hits a over the top senton then gets a neck stretch on Jaguar. Samuray gets Perverso in an indian death lock for the win. Third Fall: Ray Samuray submits Perverso with an Indian death lock.
Winners: Millenium and Rey Samuray
Microman, El Gallito, and Atomo vs Chamuel, Perico Zakarias, Guapito
Guapito and Atomo do some posturing and grappling. Now they're all brawling. Chamuel and Gallito are fighting and Microman is laid out. They continue brawling. It's been a little awkward. Guapito had somebody in a pin but just got up. Now he's squaring off with Microman. Microman hits knees to the corner on Guapito. Perico and Guapito try to double Gallito but fail. Gallito hits a dive on Guapito to the outside off the apron. Atomo hits a splash on Chamuel but stops his pin too. I don't know what's happening. Guapito gets Gallito in a camel clutch but Microman stops it. This is the longest first fall ever. Atomo gets Chamuel in an abdominal stretch for a submission and Microman hits a vader bomb on Zakarias for the fall. First Fall: Microman pins Zakarias with a vader bomb.
Apparently the match is over. I don't know what happened. They never even showed the cards for rounds 2 and 3. Maybe it was one round or they cut their time short because they went so long. Weird.
Winners: Microman, El Gallito, and Atomo