Joe's CMLL Results & Review (12/3/2018)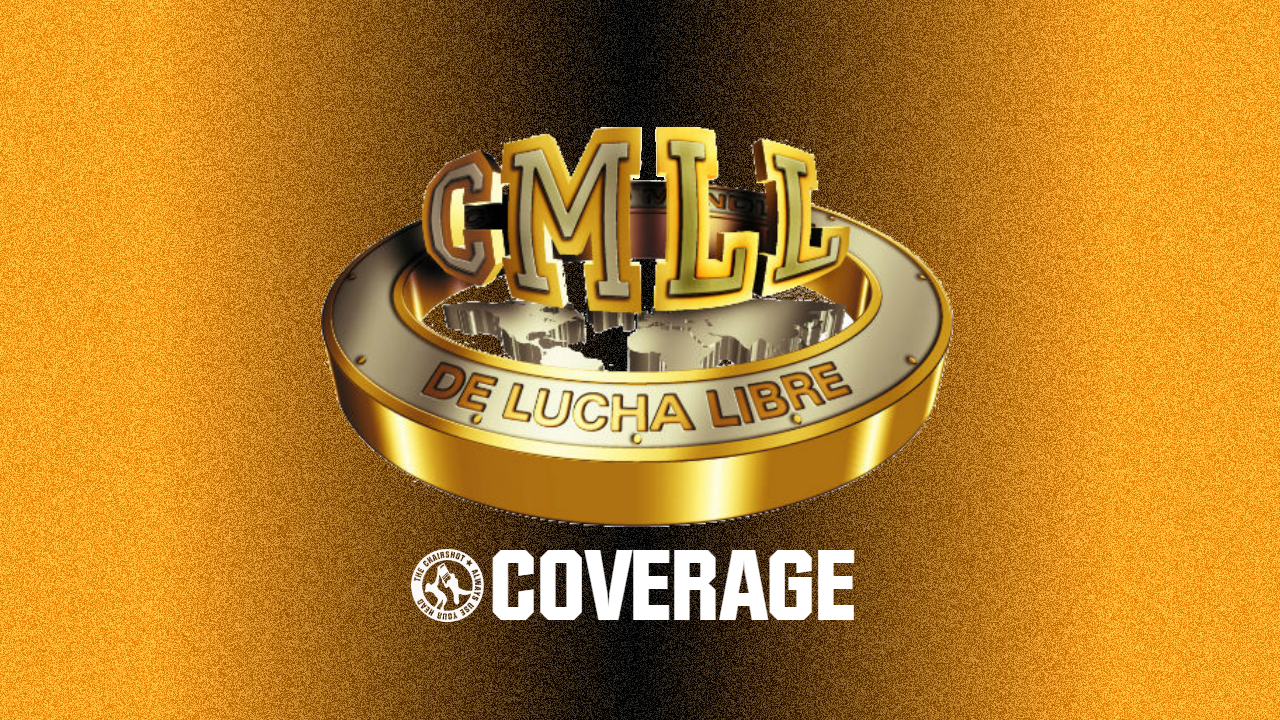 (Match Relampago) Black Panther vs Dragon Rojo Jr
Okay I know I'm not losing it. The match was listed as Blue Panther vs Dragon Rojo. But it turns out it's Black Panther vs Dragon Rojo Jr. Whatever that's fine, it'll probably be a better match. They start the match out trying to get a feel for each other. They tie up and fight for position and start to grapple on the ground. They exchange strikes and then Rojo goes for Black Panther's mask. They pick up the pace and Panther hits a springboard basement drop kick for a two count. Then Panther forcefully holds Rojo's shoulders down against his will for a 3 count. Fans boo because obviously something was screwed up there. Panther goes to hold his shoulders down before he kicks out. And he does but then he holds his shoulders down more. Miscommunication or someone is going into business for themselves. Black Panther defeats Dragon Rojo Jr with a springboard basement drop kick. 
Winner: Black Panther
El Valiente (Titan), Soberano Jr, and Stuka vs Hechicero, Templario, and Vangellys
No Stuka in this match. There's been a lot of last minute changes. Weird for CMLL. Hechicero and Titan start out fighting in the ropes. Titan gets an arm bar in the ropes. They're fighting her, no lock ups and grappling. After all of that fighting they start to try to get each other in a submission hold. They exchange a bunch of strikes and Titan kicks him then balls his fist up. But they both retreat and Stuka and Templario come in. But that fast breaks down into a brawl. Soberano hits a tornado dive on Hechicero then does an elaborate victory roll for the fall. First Fall: Soberano Jr pins Hechicero with an elaborate victory roll.
Soberano and Templario start in the second round Soberano hits a hurricanrana to take him to the outside. We're back to everyone in the ring. Vangellys takes Soberano out briefly. Everyone is now brawling on the outside. Hechicero crotches Stuka on the barricade then gives him an ax handle. Titan does a springboard move in the ring but Vangellys catches him for a northern lights suplex for the fall. Second Fall: Vangellys pins Titan with a northern lights suplex.
The round gets started with Templario botching a kick off the top rope while his teammates held Titan. They continue to work over Stuka. They work over everyone until Titan hits a springboard elbow followed by Soberano hitting a drop kick. Stuka hits a big splash off the top on Templario for the pin. Stuka hits a hurricanrana on Hechicero to the outside, then hits an asai moonsault on him. Titan gets Vangellys in a neck bridge pinning combination for the win. Third Fall: Titan pins Vangellys with a neck bridge pinning combination.
Winners: Titan, Soberano Jr, and Stuka
Diamante Azul, Angel de Oro, and Niebla Roja vs Mephisto, Rey Bucanero, and Ephesto
There's an immediate brawl to start this match. Bucanero going after Niebla Roja who beat him in and a hair vs hair match. Ephesto and Mephisto are working over the other two until Bucanero brings in Roja so they can all work him over. Mephisto hits a face buster on Oro and Ephesto goes for the pin. Bucanero gets Diamante Azul in a stretch for the fall. First Fall: Rey Bucanero submits Diamante Azul with a stretch.
The second round begins with Bucanero and Roja brawling in the crowd while the others are teaming up on Oro. Azul tries to relieve him but Bucanero joins the fray to increase the odds. Azul makes a come back and takes out Ephesto and Bucanero. Oro then hits a lionsault for the pin. Second Fall: Angel de Oro pins Mephisto with a lionsault. 
The technicos spend the beginning of this round poses. Niebla Roja wants Bucanero in the center of the ring but he attacks Oro before he can make the tag. Mephisto and Ephesto try to double Oro but to no avail. He hits a hurricanrana and then a head scissors on the other to the outside, then feigns a dive. Roja gets in the ring and Bucanero retreats to the outside. Diamante Azul gets in and takes on both Mephisto and Ephesto and gets the better of them. He hits a big monkey flip on Bucanero and then poses to the crowd. They cheer his effort. Ephesto gets in with Roja but Roja wants Bucanero.
Finally Rey gets in there with him. He runs the ropes then leaves the ring again. Niebla Roja is frustrated with this. He settles for Ephesto and hits him with a springboard cross body. Finally Bucanero gets in there with him and Roja gets the better of him. He goes for an asai moonsault but Bucanero yanks his feet out. Oro gets Ephesto to the outside then hits a golden moonsault. In the ring Diamante Azul hits Mephisto with a high impact hip toss for the win. Third Fall: Diamante Azul defeats Mephisto with a high impact hip toss slam.
Winners: Diamante Azul, Angel de Oro, and Niebla Roja