Levin's WWE SmackDown Live Review: The Women Stole The Show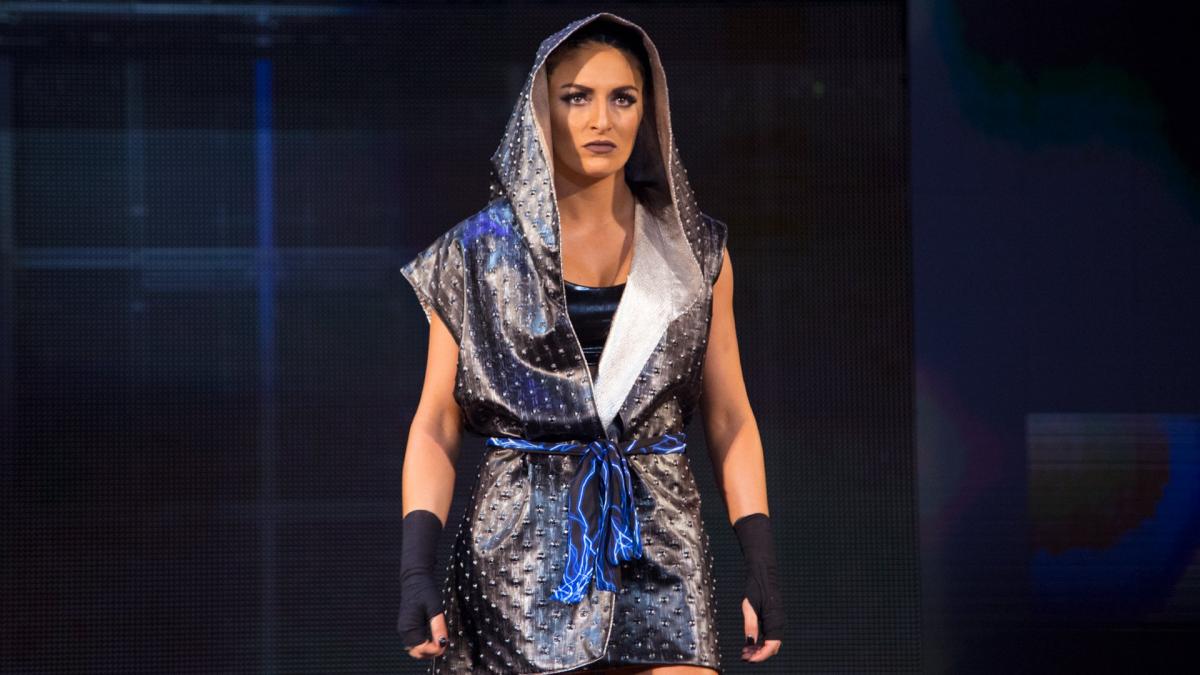 Welcome back to David Levin with his WWE Smackdown Live review!
I've been two months since I have been gone and the world of WWE SmackDown Live is turned upside down. But like John Denver once sang, "Hey, it's good to be back home again."
So in the last few months, Roman Reigns is out of action (I pray for him and his family every night), there is a new villain and WWE Champion. The New Day and The Usos continue to fight like they are the last two tag teams in the world and There is a women's champion on Tuesday nights that is now "The Man" which is much better than :"The Boss."
SmackDown Live has decided to allow the women on its roster to lead the way, steal the show, and have wrestling fans beg for more. It was done by design, given Daniel Bryan wasn't originally part of the plan to win the WWE Championship from A.J. Styles with a new persona and a heel turn nobody saw coming.
Even with Styles and Bryan (along with The Miz) making headlines and closing out the show, the women opened Tuesday night with a confrontation between Becky Lynch, Charlotte Flair, and Asuka that led to a tag team match between the two opponents for the current women's champion prior to the TLC pay-per-view.
Enter Sonya DeVille and Mandy Rose, who are both getting better each week.
While Lynch has become the women's answer to Stone Cold Steve Austin, Rose and DeVille are quickly becoming the equivalent of Tully Blanchard and Arn Anderson. Could someone either come up with a women's tag team title for these two or give DeVille a chance at the main event picture?
Maybe this is how the "Revolution" Stephanie McMahon once spoke of was supposed to play out over three years ago. The platform Flair, Lynch, Bayley and Sasha Banks has long been forgotten and replaced by the current roster on the blue brand – which has become a better program and has more teeth ingrained in the notion of wrestling and less on the outside drama that has defeated the notion of sports entertainment time and time again.
Flair is so much better as a heel, much like her father Ric Flair. Lynch, while the Austin persona fits, is every bit her Ricky Steamboat in this scenario. How Asuka fits is to be determined. Should the Empress of Tomorrow win at TLC it would be the biggest upset of the year and a defining moment WWE must showcase.
Lynch doesn't need a title to be the "Man" the company has built her up to be. As long as she has an edge and a microphone, she is pure magic. For Flair, it's only a matter of time before she once again walks away with company gold.
What do you think?
Let us know on social media @theCHAIRSHOTcom and always remember to use the hashtag #UseYourHead!
Andrew's WWE Elimination Chamber 2019 Ratings & Review Notes
Andrew gives us ratings and some review thoughts on WWE Elimination Chamber!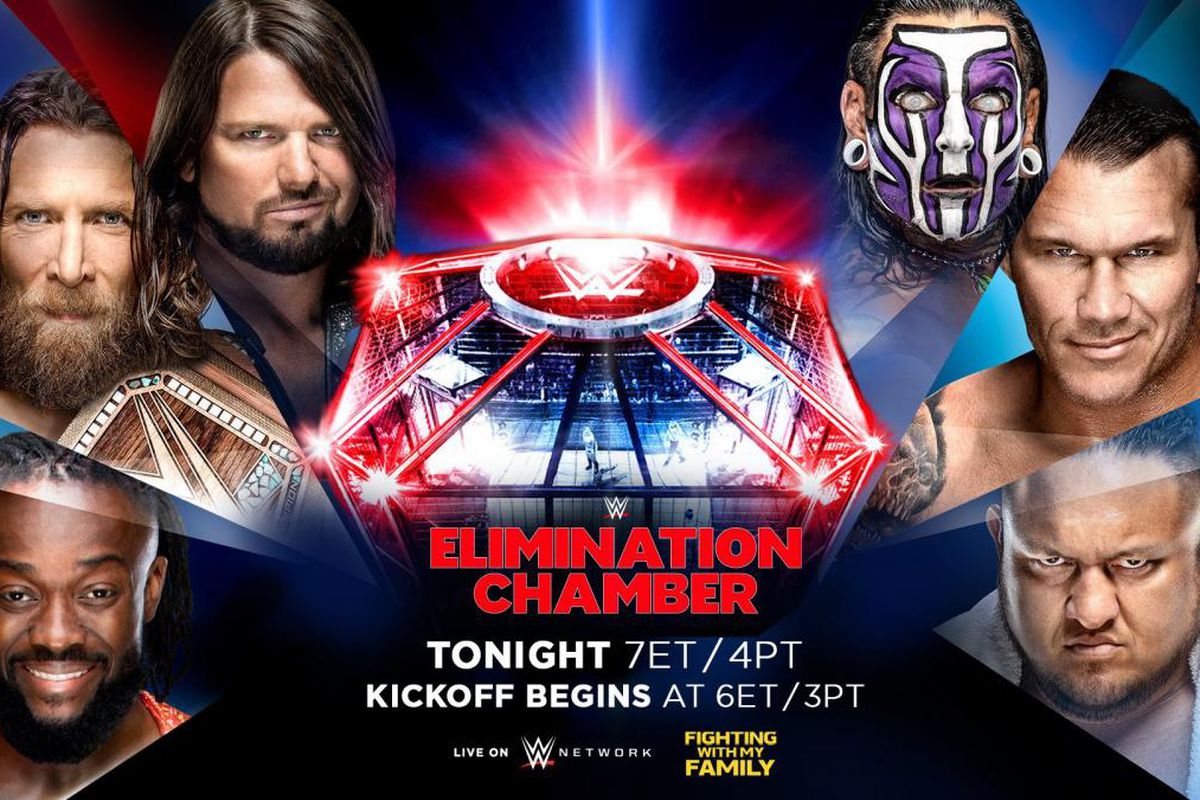 Andrew gives us ratings and some review thoughts on WWE Elimination Chamber!
Well admittedly, I had no hype for this show. I figure the Chamber matches will be fine, but this really feels like one of those cards that get smothered a bit since all it does is feed to Mania.
Also it's a little odd how WWE tends to bring back titles, but then not use the lineage when they setup these new incarnations. It's definitely frustrating that a company that prides itself on history and "Then, Now, and Forever", tends to forget the Then in favor of the Now.
But let's see what we get out of this show.
Ratings:
WWE Cruiserweight Championship: Buddy Murphy (c) vs Akira Tozawa: Murphy retains via Murphy's Law @13:25 – ****
Women's Tag Team Championship Elimination Chamber: The IIconics vs Liv Morgan & Sarah Logan vs Tamina & Nia Jax vs Bayley & Sasha Banks vs Mandy Rose & Sonya Deville vs Carmella & Naomi – Banks wins via Modified Bank Statement @33:00 – ****
SmackDown Tag Team Titles: Shane McMahon & The Miz (c) vs The Usos: Usos win via Crucifix Pin @14:10 – ** 3/4 – TITLE CHANGE!!
Intercontinental Championship Handicap Match: Lio Rush & Bobby Lashley (c) vs Finn Balor @9:30 – ** 1/4 – TITLE CHANGE!!
Raw Women's Championship: Ronda Rousey (c) vs Ruby Riott: Rousey wins via Armbar @1:40 – N/A
NO DQ: Braun Strowman vs Baron Corbin: Corbin wins via Shield Powerbomb (Lashley and McIntyre interference) @10:50 – *
WWE Championship Elimination Chamber: Kofi Kingston vs Randy Orton vs AJ Styles vs Samoa Joe vs Jeff Hardy vs Daniel Bryan (c): Bryan retains via Knee Plus @36:35 – **** 1/2
Review:
Pre-Show is mostly forgettable save for Liv saying they'll be first ever Women's Tag Champs and five minutes later Beth Phoenix references the Glamour Girls and Jumping Bomb Angels…so yay consistency.  Sam tries to call out the fact that Finn Balor sucks without the Demon and there's a Moment of Bliss that's amusing, but generally typical pre-show stuff.
Cruiserweight match was a bit better than I expected. Murphy used his size to dominate Tozawa for a while, but then we get split screen so Kayla can talk to Xavier and Big E about Kofi in a throw away amusing spot. Why has WWE decided to interrupt so many of their matches lately for dumb crap? Yes New Day is funny, but why did that have to happen during the CHAMPIONSHIP match? Ugh. Both Tozawa and Murphy shine at different points, Tozawa hits his big Senton while Muprhy is draped across the middle rope for a near fall. Bicycle Knee and a quick Murphy's Law later, Murphy retains in a fairly close fight.
Well the beginning of this chamber match started off pretty awful actually. But once the rest of the teams got involved, the match actually got better. Riott Squad performed really well, IIconics had a nice tandem pin to eliminate Naomi and Nia took the Big Show bump of crashing through a pod. Honestly a little surprised they put the belts on Sasha & Bayley right away. With Sasha's injury and faces chasing belts usually being an easier way to write a Mania angle, they instead took the easy route and just put the belts on the fan favorites right away. Surprised not because it doesn't make sense, surprised because WWE usually takes detours and goes around the block a few times before eventually ending up where it should've been. But yea, bad first couple minutes, but turned into a damn good match.
Miz starts things off with announcing that Maryse is pregnant with baby number 2! The match was more or less what you'd expect, a few interesting spots, Shane jumping off of stuff and getting caught once or twice. Miz did a Springboard Axehandle and after connecting, he surprised himself and played to the crowd. The match was perfectly fine, Usos barely won the match, so I'm not sure if we're slowly setting up for someone's turn, but I'm a little curious to see where this goes.
Oh it's the handicap match…I just remembered I still have Ring Dings. Ahh those are yummy. Oh- the match? Do I care? Do YOU care? No…stuff happened, it was underwhelming, Lio's arrogance was the undoing of the team. Finn rallied against the smaller man, kept Lashley out of the ring and Coup de Grace wins the match and his first title since his Universal Title 24 hour reign and the first without the Demon. So yea…that's something I suppose. But Ring Dings…
Oh – and Lashley slammed Lio after the loss, so I guess they're done.  Again, no one cares.
Charlotte comes out and drones on in an anti-Becky, 'she panders too much' promo. Cause we need a vapid promo on a PPV from someone who cuts a promo as well as cheese cuts bricks. *falls into a coma*
Well now Ronda comes out dressed like Sonya Blade, and squashes Ruby. Liv and Sarah look competent, but the leader gets run over. That makes sense…sure. Thank go Becky Lynch shows up and just starts beating up everyone with her crutches and her inverted Kill Bill color schemed motorcycle outfit. Cause she's not The Bride, she's The Man. And if that's the reference they were going for, I'll take it. So hey at least now I care more about this show then Ring Dings again.
Dammit wait, that means Baron vs Braun is next. BACK TO THE COMA!
Stuff stuff stuff, Braun Running Powerslam's Corbin through a table, but Drew McIntyre and Bobby Lashley show up. Corbin's group is back together and they take out Braun. Punctuated by a Shield Powerbomb through two tables. Gives everyone something to do moving towards Mania, but it wasn't a good match, those kind of finishes are always lacking…just…it is very whatever. Maybe the Samoan Sex Machine returns as one of Braun's teammates, and the Shield Powerbomb was a hint.
Not gonna lie, this Chamber match started off slow and awkward. Bryan trying to run away from Joe was fine and perfect for his character, but some of the spots were just big for the sake of being big *coughJeffHardycoughcough*, or stupid like the Spider German Suplex/Superplex combo. But towards the end the story telling came into play much more and Kofi trying to will himself to his dream, caused for some surprising kick outs and moments. Even though Bryan retained in the long run, Kofi was the real star of the show.
Overall Score: 6/10
This was a weird show. Cruiserweight and Chamber matches were great, but the rest of the show was kinda lame. They book ended the show well, and the main event was awesome…but getting from the beginning to the end felt like work. Miz will probably stay babyface since he seems the most broken up and disappointed with the loss, plus a baby on the way will make him hard to boo. So if that angle is going the way most of us see, I guess Shane is going to go full "McMahon" for the WresleMania match.
Finn winning without the Demon should've been something, but in a weird match, with a dumb stipulation in a feud that had no buzz/heat, it fell so flat. Good for him, don't get me wrong, I enjoy Finn, but, it's not how you'd expect his second main roster title. Ronda…meh. Braun/Baron was just a means to I guess get everyone involved in an angle, and that's fine. But as I said, the match was pretty crap so we'll see if this goes somewhere decent.
So yeah, the show was fine, but would've scored a lot higher to me, if the middle wasn't coma inducing.
Making the Case for Every WWE Elimination Chamber Entrant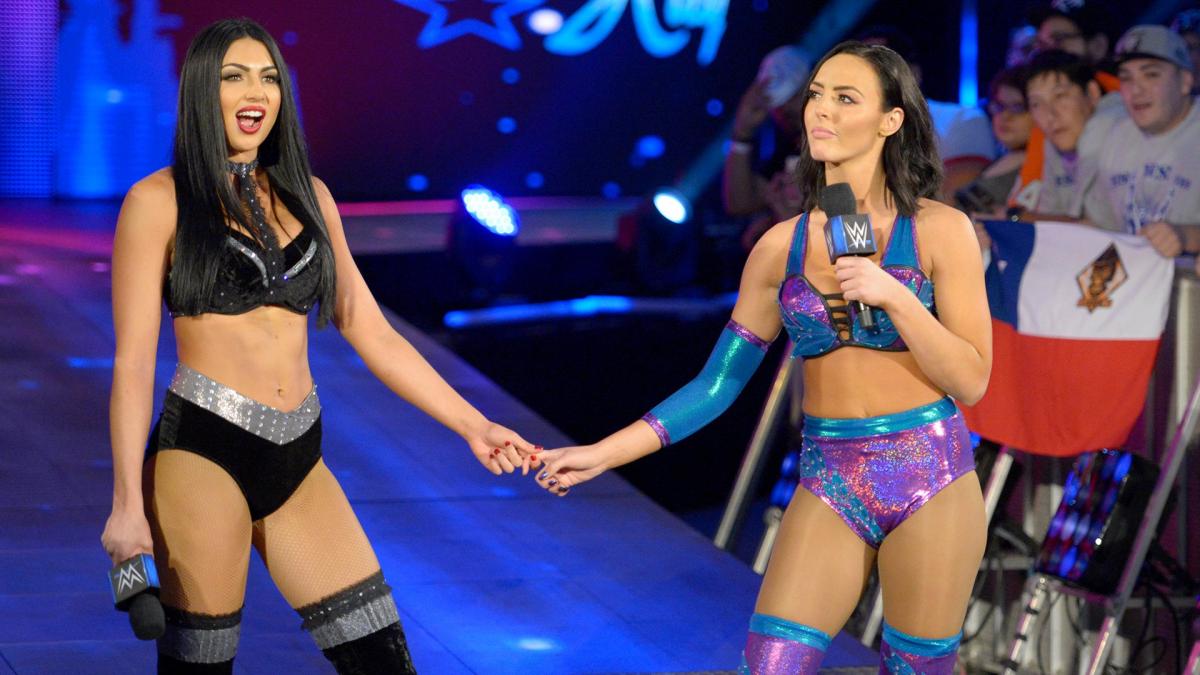 In the past, I've been able to forecast some winners of Money in the Bank matches and Royal Rumbles. However, I'm having a really hard time predicting the outcome of Sunday's two WWE Elimination Chamber matches. WrestleMania is right around the corner so these are the some of the most significant storylines of the year.
Women's Tag Team Championship Elimination Chamber Match
The Riott Squad
Sarah Logan's and Liv Morgan's win/loss record isn't as great as I would like but they've been a main roster team the longest. They arguably have the best chemistry in terms of kayfabe as well as off-screen friendship. I wasn't a big fan of them when they debuted back in 2017 but they've grown on me quite a bit since then. When I see them together, it just makes sense. Maybe winning the belts can give them the extra push they've been looking for.
Nia Jax and Tamina
Easily the toughest team to eliminate. Just from a physicality standpoint, there's few reasons they should lose. Nia was in the Raw Women's Championship picture for the majority of last year. This could be the way they transition her out of it while still keeping her in a prominent position. The way she was booked in the men's rumble shows they clearly think very highly of her.
Sasha Banks and Bayley
My pick to win. They're the safest pick that will provide a pop in the moment as well as long-term sustainability within the division. In terms of talent, popularity, and chemistry, nobody has them beat.
Naomi and Carmella 
The things I said about Sasha and Bayley could be applied here, minus the chemistry factor. Aside from Becky, they're the two most popular women on Smackdown. The big problem is that they've only been a team for a week. I'd be surprised if they put the tag belts on women that have minimal experience working together.
Mandy Rose and Sonya Deville
I want to be as high on them as The Riott Squad. I couldn't figure out why I'm not but then it hit me. They debuted with Paige the same week as the Riott Squad. But once Paige separated from the group, the focus shifted to Mandy Rose as a singles star. Liv and Sarah never stopped teaming with each other so I think that's where the disconnect falls.
The IIconics
"Best friends" is NOT a term the #IICONICS throw around lightly – and their bond is exactly what they think will make them the first-ever @WWE Women's Tag Team Champions at #WWEChamber. pic.twitter.com/cURxnMHyFp

— WWE (@WWE) February 16, 2019
I'll be wearing my IIconics shirt to the Toyota Center in support. I don't think they'll win but I'll be rooting for them the whole way. Their real-life friendship goes back farther than any other team so this is something they've dreamed about even before WWE. If they won, their promos would be absolutely unbearable in the best way possible. The fans want it. They just haven't realized it yet. I would love to see these two win at WWE Elimination Chamber.
WWE Championship Elimination Chamber Match
Daniel Bryan
I'm picking Daniel Bryan to retain. His current character and story are still gathering momentum so I would hate to see it get cut short. I'd like to see him take the belt into WrestleMania. The New Daniel Bryan works best when he has the belt that everyone wants.
AJ Styles
I wouldn't be surprised if Vince wants the title back on his golden boy heading into WrestleMania. It's safe and will likely produce solid results. A meeting with Randy Orton could be the biggest money match-up as those two have never feuded with one another.
Jeff Hardy
Unfortunately, he's my last option for picking up the win and should be one of the first guys eliminated. I would totally love to see Jeff headline a pay-per-view in 2019, but he's at the point in his career where a fresher feud needs to take the upper card slot on the grandest stage.
Randy Orton
He's not really doing anything at the moment. Randy is technically a heel but can easily be booked in either direction with the pops his RKOs create. Like Styles, he provides stability and star power. The fact that he's been laying low for the past month or so could mean they've been saving him for this. Orton hasn't had a singles feud with Styles or Samoa Joe. And the last time he had a program with Daniel Bryan, the roles were completely different.
Kofi Kingston
I've written an entire article about this and can probably do another one. After Tuesday's heroic effort in the gauntlet match, the wrestling community is behind Kofi Kingston more than ever. If WWE truly has Kofi in their future main event plans, maybe Mustafa Ali was pulled just to get Kofi in the match.
Kofi Kingston challenging Daniel Bryan is THE match I want to happen at WrestleMania and they have two months to build it. Kofi already pinned Bryan on Tuesday. If he goes into Mania as the challenger, that would mean he has to lose the Chamber match. However, if they go the Bray Wyatt route and give it to him early, I wouldn't exactly complain. It's what many of us want but let's temper our expectations before we get disappointed.
Samoa Joe
Similar to Orton, he's just been floating aimlessly without keying in on a specific feud. Samoa Joe becoming a babyface then starting a fresh feud with Daniel Bryan heading into WrestleMania has loads of potential.
---
As I previously mentioned, the current state of Daniel Bryan would work best with him going into WrestleMania as champion rather than chasing someone else. Samoa Joe or Kofi Kingston winning on Sunday would be an awesome thing, but creating a slow-burn culminating to a dethroning at 'Mania would be even better. Daniel Bryan has to be a good bet to win at WWE Elimination Chamber.