Mathew's Top 25 Matches of 2018 #5-1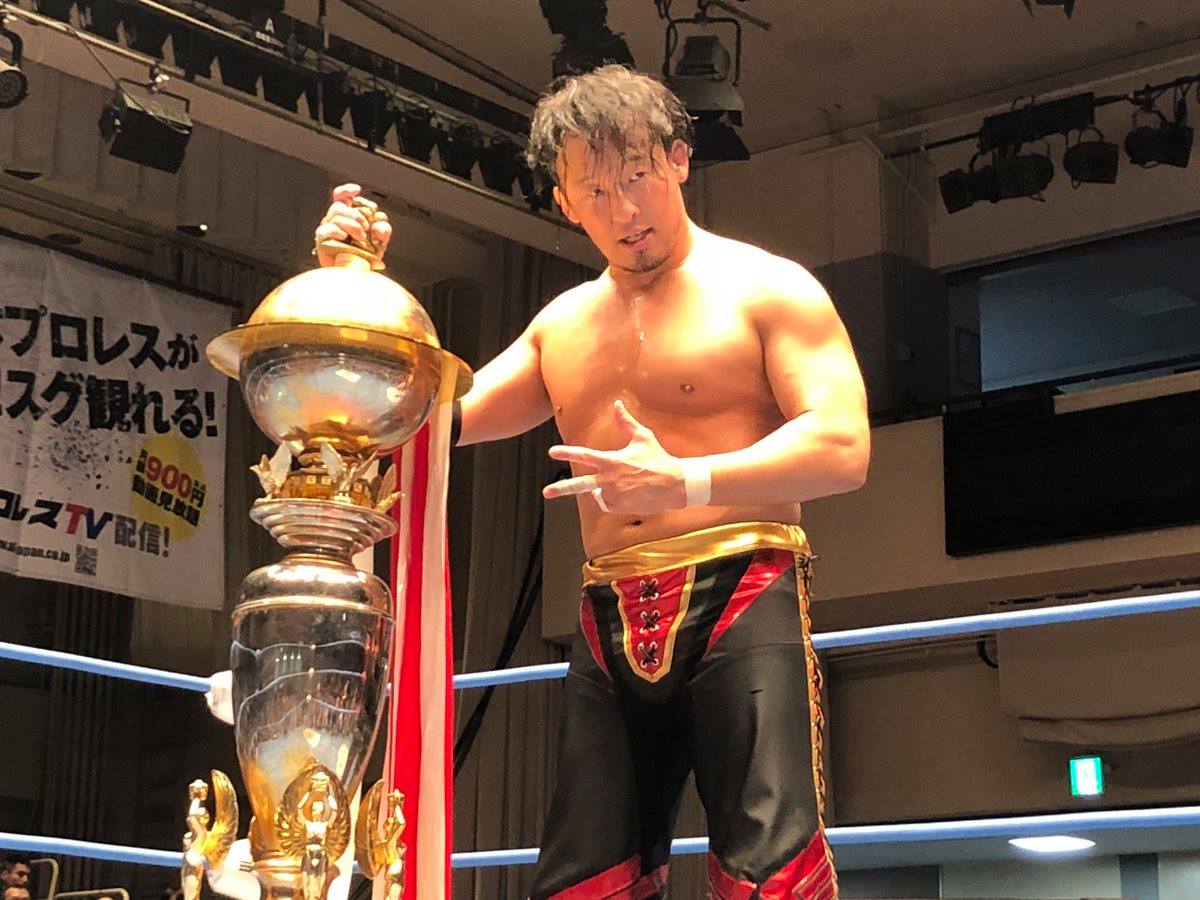 Mathew brings you the last set in his 25 Best Matches of 2018! What matches topped his list?
Welcome back to my list as we have reached the final countdown and I'm not talking about the song, as we now talk about the final five matches off of my list. This one was difficult to position to see which one of these five did I like more compared to the others, but all five of these matches were worthy for the Top 5 spot.
I'll also be providing links for the previous twenty for those that missed any of them or are just catching up now and I recommend you check them out before continuing forward. So who makes the cut for the final five? Let's find out.
5. Zeus vs. Kento Miyahara (AJPW Raising an Army Memorial Series 2018 10/21/2018)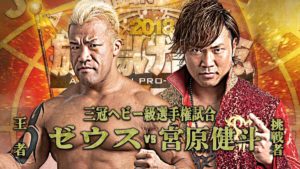 – Bet you were wondering when Kento Miyahara was going to make it to this list, huh? Well, it's no surprise that he's in the top five with the series of matches he's had this year and once again proving why he should be on peoples watch list. Around sometime in July, Zeus defeated Kento Miyahara to win his first Triple Crown Championship which was long overdue and the two would fight in a rematch after Kento won the Oudou Tournament to earn this opportunity in one of the top billed matches for the year.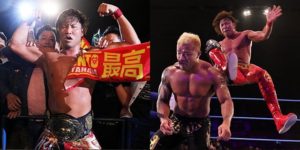 This match brought back the King's Road style of Japanese Wrestling and what is King's Road style, you ask? King's Road is a combination of their Japanese style mixed with Southern wrestling from the '70s and '80s due to the partnership they had with NWA at the time. Both Kento and Zeus represented it in such a well matter that they proved that they're the top two guys in the company right now and that they could lead the company to new heights. Kento defeated Zeus to reclaim his belt to become a four-time Triple Crown Champion and I do wish Zeus had a longer and more successful reign with this run due to it being the first one, but Kento is the ace of the company for a reason and Zeus is at the point of his career that he can be bigger than the belt due to how popular he is. Kento told Zeus after the match that they'll both lead AJPW to a better tomorrow and they'll do it together as they shook hands and the crowd would chant for not the two of them, but All Japan. Such a great moment for the company and a great match to top it off.
4. WALTER vs. Timothy Thatcher (PROGRESS Chapter 62: Fear No More, Come To Dust 1/28/2018)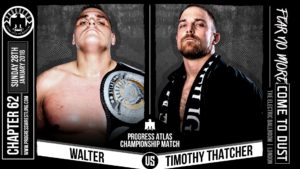 – First, I wanna say congratulations to WALTER for being the only one to make it on the list three times and I normally keep it to just two for the most part but it's hard to deny that WALTER had a phenomenal year and he had a much better match then the two previously mentioned on this list and it was against his Ringkampf partner, Timothy Thatcher. The two would fight off at PROGRESS for the Atlas Championship to start off the year and if you wanted to see a brutal fight, then look no further since this delivered. Remember when I said WALTER just shows no mercy to his opponents? Well, he would take it to an extra level in this match and to his own partner no less, hate to see how it would go if they were enemies instead. At the same time, this is probably how they would want it due to the amount of respect they have for each other that they didn't wanna hold anything back.
The match has mat wrestling and just the two beating each other up any chance they get with WALTER mostly chopping him down as many times as he can like he does with many of his opponents, but why change it since his chops are deadly and very effective since they show results. Timothy is someone that is great in the ring and has so much knowledge to give to fellow wrestlers with how intelligent he is that he'd be a great coach whenever he decides to retire. Even when Timothy took a big beating throughout the match, he would have an even match with WALTER as the match got closer to the end but WALTER would retain the championship in my favorite UK match. The bruises left on Timothy after the match would just tell the story for you.
3. Hiroshi Tanahashi vs. Kota Ibushi (NJPW G1 Climax Finals 8/12/2018)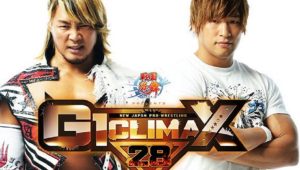 – Last year, Hiroshi Tanahashi and Kota Ibushi would have a near classic at Power Struggle and now they'll deliver another classic along with being my favorite New Japan match this year. Instead of them fighting for the IWGP Intercontinental Championship, they would fight at the finals for the G1 Climax where the winner will fight Kenny Omega for the IWGP Heavyweight Championship at the Tokyo Dome. Just even the entrances were a great moment where you see Kenny Omega walking with Kota Ibushi to the ring and on the other one, you have Hiroshi Tanahashi being accompanied to the ring by Katsuyori Shibata, which alone was a fantastic sight itself to see.
So what makes this match so good? The storytelling in the ring is top notch, the wrestling was crisp, the emotion in the match was unreal, and the atmosphere of the ring was breathtaking. This was also the best Tanahashi has been in a couple of years and it's no surprise why he won the MVP of the year during the Tokyo Sports Awards, plus he also showed he can still go despite his body still being broken. Tanahashi would do what people didn't think would happen as he won the G1 Climax once again when he defeated Ibushi and was carried by Shibata after the match to make another great moment while Kenny stared up at his future opponent. Another big part of this was Ibushi does see Tanahashi as a god of professional wrestling and no matter how good he's gotten since the last time they fought, he still couldn't be able to defeat him when it mattered. We got Hiroshi Tanahashi taking on Kenny Omega at Wrestle Kingdom 13 where it'll be tradition vs evolution in the match, but will Kenny be able to do what his Golden Lover couldn't do or will both of the Golden Lovers fall to Tanahashi? It's a match I'm looking forward to and we wouldn't have gotten it if we didn't have this incredible match to set it up.
2. Tommaso Ciampa vs. Velveteen Dream (NXT Takeover: Wargames II 11/17/2018)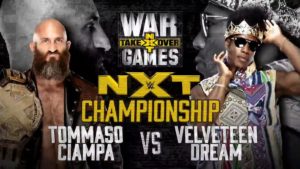 –  What was not to love about this match? This match had that old school feel that paid homage to that type of wrestling you would see back in the NWA glory days but they would evolve it in a way to adapt to how wrestling is now and guess what? They were able to make it work. This was also Velveteen's first shot at the NXT Championship who has been on fire lately since last year when he fought Aleister Black at the last War Games Takeover, so kinda ironic how a match of his with the same show name made it back on the list and higher no less. Velveteen's charisma is off the charts and he would always find ways to make each Takeover he's apart of win or lose, but he puts his name in people's mouths for doing stuff like this and that's his ultimate goal, to get people talking about him and we hear him loud and clear.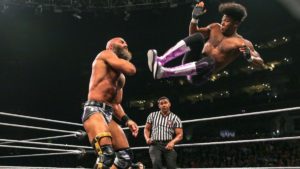 I was also worried about the direction of Tommaso Ciampa after his rivalry with Johnny Gargano since I didn't want it to be like he would be forgotten or dropped down on the card after his feud, but I'm glad that wasn't the case since he's still the top heel in the brand and he has a legit opponent for his next title defense. The mind games they played at the beginning were great, the wrestling was spectacular, the overall story of the match went exactly how it should go. There was one moment in the match where I thought Velveteen was going to win the title when he hits the Purple Rain Maker after hitting a move to the outside as the crowd was getting ready to get off their feet, but Ciampa still found a way to kick out. The near falls while a little bit too much also had the right timing for the ones that needed it the most but Ciampa would retain the title and another classic is in the books. Ciampa would even call Velveteen a prodigy of sports entertainment and I would like to say that he is too, so that's a great compliment given to The Velveteen Dream. The perfect balance of both professional wrestling and sports entertainment, what more can you ask for?
1. Kento Miyahara vs. Naomichi Marufuji (AJPW Champions Carnival 4/30/2018)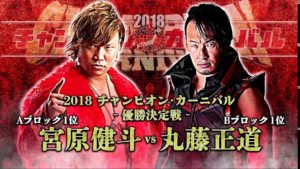 –  Once I saw this match live when it happened, I knew this was my match of the year and was going to have a difficult time being topped for a lot of reasons. This match also had a lot of concern for the All Japan locker room due to Naomichi Marufuji being apart of Pro Wrestling NOAH and if you know the history between the two promotions, still some bad tensions there and Jun Akiyama, the current president and booker of All Japan Pro Wrestling of all people was the one who invited him to come to this year's Champions Carnival despite him working for the other promotion. So why did Jun invite him? I think it's more of trying to find peace or a middle ground between NOAH and AJPW, and he fought the way to do that was to invite him to their biggest tournament to show that there could be some unity between the two promotions. Marufuji would even fight Jun at the final day of B Block and the story of that match was unbelievable as it should be seen by everyone who knows the history of these two promotions or even just a fan of these two wrestlers. To everyone's surprise, Marufuji would win his match to advance to the final round and he would now fight the winner of A Block and Triple Crown Champion, Kento Miyahara.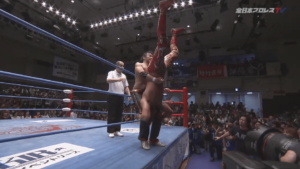 I thought this was another incredible chapter to the AJPW/NOAH storyline that they had panned out for this Carnival and for Marufuji, his performance was like how he was when he wasn't all battered and bruised since he showed he can still fight on a top level and he had the perfect opponent for him to take him to that level. This match is mostly on here for the storytelling between the two promotions but the wrestling in this one itself is also a sight to behold as everything was just crisp and the strikes they did to each other were deadly with each move done to them. Marufuji would be the winner of this year's Champions Carnival to many surprises as well since I'm sure a lot of people expected Kento to win his first carnival, but it was Marufuji and NOAH for that matter that won the tournament. I thought it was a great move as Marufuji is a fantastic wrestler and I felt like it was needed to mend that bridge between the two and was a step in the right direction. The two would have a rematch a month later for the Triple Crown Championship this time and while a great match, their first encounter was hard to top and still holds the best bout for their year and since Kento did defeat Marufuji that time around, they're tied one and one, so I hope a rematch can happen soon for 2019. Can AJPW and NOAH finally make peace with each other and work together more often? Only time will tell with what they wanna do next. Incredible story, incredible match, the history is all you need to be invested, and my favorite match of 2018.
I wanna thank you all for following me on this journey of me counting down my favorite matches of the year!
I'm sure some of them surprised you while some were expected but not in certain positions you'd be expecting. 2018 was still a great year for professional wrestling and I hope to see the ball still running for 2019. Tune in all I'll be providing more Stardom content, the return of my Wrestling Quickies, and more of the promotions I cover along with some new ones if there's time. Hope you all have a Happy New Year!
Stone Cold Fever: Is Kevin Owens the Next Big Thing in WWE?
Is this rendition of KO Mania real?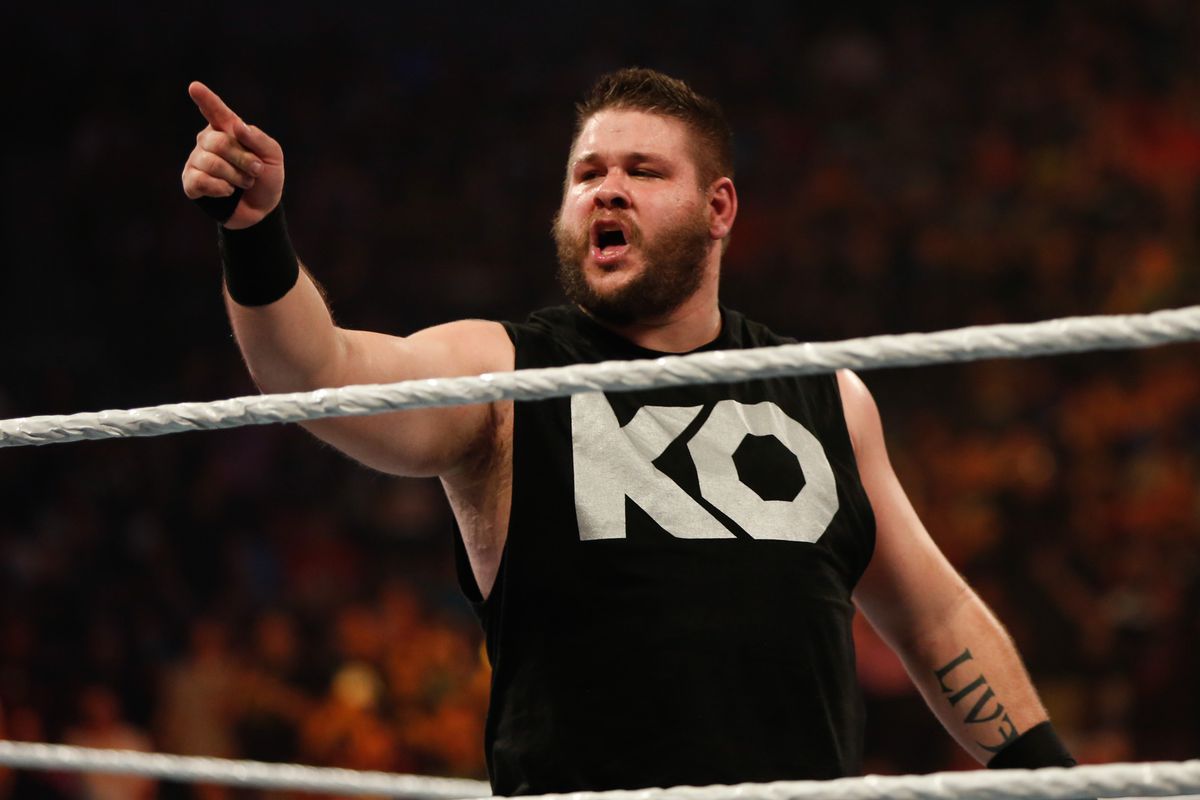 Kevin Owens is quickly becoming the hottest Superstar in WWE. The former Universal champion is embarking on a war with Shane McMahon and while that war is only just beginning, KO is already reaping the benefits.
Owens is getting over and there's no denying that. Many fans believe that this is just the beginning of something epic for KO and it's hard to argue that point. But as with everything in WWE, Owens' future depends on his booking and how much the company truly wants to invest in him. So will Kevin Owens be the next big thing in WWE?
It's as if WWE suddenly flipped a switch and activated this new KO. The man that so many felt was on his way to superstardom in the company has always been just on the verge of greatness, but he always seemed to fall just short. It's been through no fault of his own however as Owens has consistently always delivered, both in the ring and on the mic.
But despite how much he's accomplished, there always seems to be an asterisk by his name. The same is true of other potential main event stars as well, like Finn Bálor and Braun Strowman. All three men have excelled on the worldwide stage but for whatever reason, none of the three have truly achieved legendary status in WWE.
While the men involved may not be too concerned with such positioning, the fans have been all too consumed with it. In their minds, the time for these talents and many more, is now. Why wait, when the business is experiencing such a resurgence in popularity? The time to strike seems to be now, so why not move ahead and make a massive impact with guys that can handle the pressure?
Perhaps that is exactly what the WWE faithful are seeing right now with Kevin Owens. Owens is capable of rising to the occasion and he's done it many times before. Maybe there's no better time for him to prove what he can do and maybe the company finally recognizes that. 
But nearly every time fans depend on "maybe," they wind up disappointed. WWE has not always been the most reliable company when it comes to doing right by hardworking talents, especially those who deserve a shot at the next level. Owens has been counted among those talents for far too long and now he's getting a chance to finally step up. 
The good news is that so far, it's working. The live crowds are loving what he's doing and no one can do it quite like he can. The comparisons to Stone Cold Steve Austin are coming like never before and KO, as well as WWE, obviously see that. The fact that Owens uses the Stunner as much as he does is proof that the entire angle is a tip of the cap to The Texas Rattlesnake.
It's not that Owens needs to use anyone else's finisher, just as he doesn't need to mimic anyone else's gimmick. KO can succeed based on his own merit and everyone knows that. But he's saluting Austin and in doing so, reminding a legion of fans why they fell in love with WWE in the first place. There is no way to really revive The Attitude Era, but that's not the point.
Kevin Owens is bringing back a taste of the past and making it relevant to his cause, as well as to the company's current climate. The Stunner is as much of an anti-authority move as the middle finger, both of which keep Stone Cold on the minds of fans who love him for what he did in the business. 
So is WWE truly headed for a new era of relevancy in the industry? Vince McMahon's company has always been at the forefront of the business and for many fans, they've been the only game in town for a very long time. But with the rise of New Japan, Ring of Honor, as well as various promotions around the world, the wrestling world is becoming a much bigger place. 
Of course much of the focus on the business right now is due to the birth and evolution of AEW. Cody Rhodes' fledgling company is making waves and turning heads, just as everyone knew it would. But AEW has also captured WWE's attention, despite any belief to the contrary. If Owens' new run is a result of WWE going against the grain and trying something familiar, yet new, then that's definitely a good thing.
But the bad news is that this is still WWE, which can change plans at a moment's notice. Things can fluctuate at any time and when they do, an entire storyline can either twist in a different direction, or end altogether. Could this happen with KO versus Shane McMahon?
Much of what happens from here depends on just how long WWE can keep the fans invested in this angle. The live crowds are connected and the same is true of the audience at home. Everyone seems truly intent on following this story and they're all rooting for Kevin Owens to keep rising higher on the card. If KO continues to get hot and if the company really gets behind him, then the entire landscape of WWE could change.
Kevin Owens is not the next Stone Cold Steve Austin and he surely does not want to be. KO has fought his entire career to be the best he can be and this new storyline is just the latest avenue for him to rise up. Maybe it will only go up from here and maybe Kevin Owens will finally realize his potential in the company that desperately needs the next big thing.
Andrew's G1 Climax 29 Ratings & Analysis: Night 7 A Block
KENTA and Okada may start pulling away in A Block! Who falls first? The Rainmaker or The NOAH Outsider?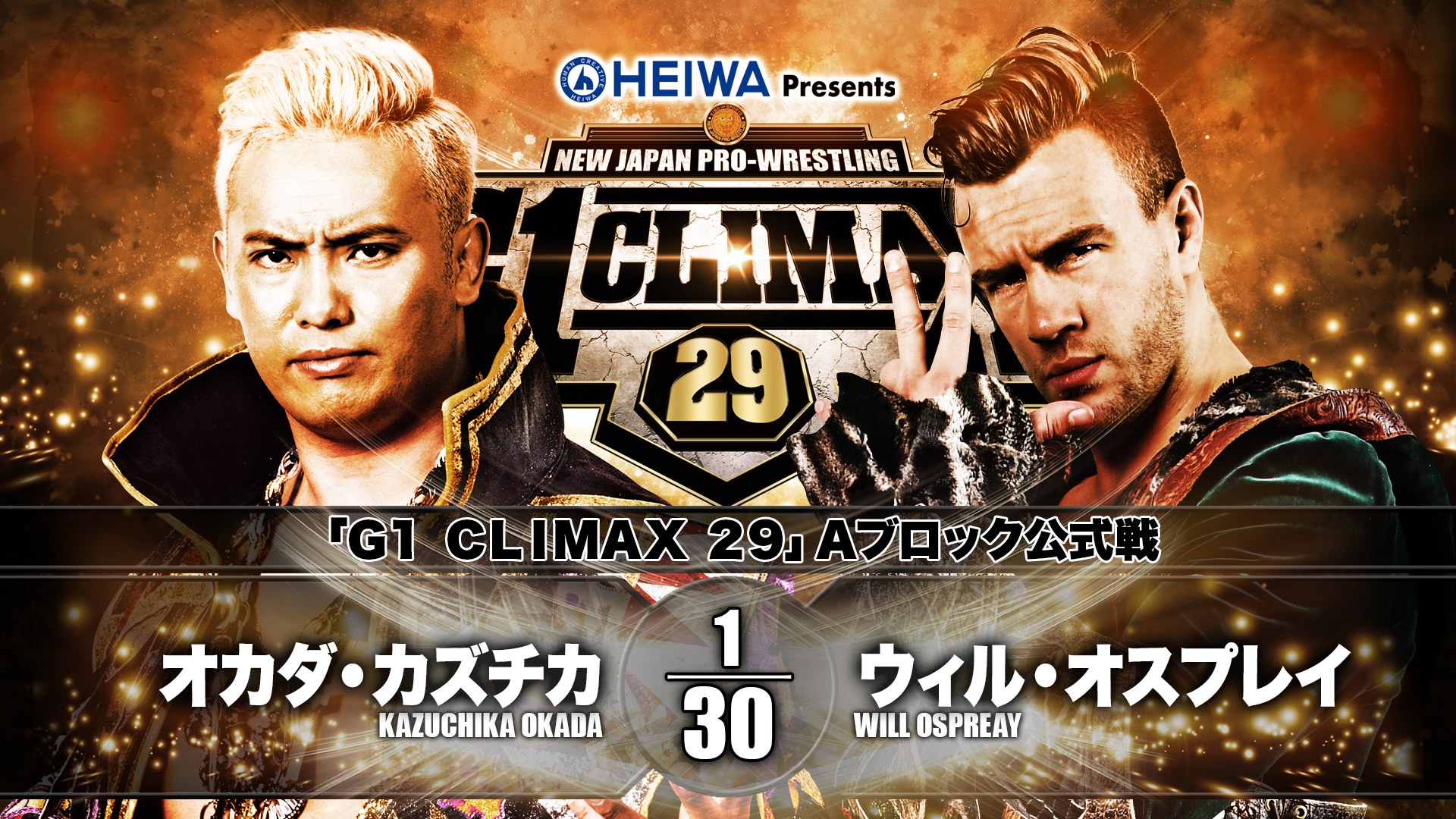 KENTA and Okada may start pulling away in A Block! Who falls first? The Rainmaker or The NOAH Outsider?
Aside from the big names being stuck in the middle of the pack, we've got poor little Zack Sabre at zero points. Can he twist Fale into a pretzel and figure it out?
Then we have Okada facing a banged up Ospreay, while KENTA takes on a rising EVIL.
Do we still have any undefeated participants in A Block after today?
Ratings:
Yota Tsuji & Juice Robinson vs Jon Moxley & Shota Umino: Shooter wins via Boston Crab @3:55 – ** 1/4
Taichi, Minoru Suzuki & Yoshinobu Kanemaru vs Toru Yano, Hirooki Goto & Yuya Uemura: Kanemaru wins via Deep Impact @8:50 – ***
Yujiro Takahashi, Chase Owens & Jay White vs Jeff Cobb, Tomoaki Honma & Toa Henare: Chase wins via Package Piledriver @9:50 – ** 1/2
Shingo Takagi, BUSHI & Tetsuya Naito vs YOSHI-HASHI, Ren Narita & Tomohiro Ishii: BUSHI wins via MX @7:35 – **
A Block: Zack Sabre Jr vs Bad Luck Fale: Sabre wins via Countout @6:30 – ** 1/4
A Block: Lance Archer vs Hiroshi Tanahashi: Tanahashi wins via Victory Roll @12:00 – ** 1/2
A Block: KENTA vs EVIL: KENTA wins via Go 2 Sleep @15:05 – *** 1/2
A Block: Kota Ibushi vs SANADA: Ibushi wins via Kamigoye @19:15 – *** 3/4
A Block: Will Ospreay vs Kazuchika Okada: Okada wins via Rainmaker @21:55 – **** 1/2
Analysis:
Still a lot of heat from their NXT past and Moxley's debut match in NJPW. Juice and Mox don't face each other until the end of their block schedule, but if this needed more heat…well this was gasoline. Juice and Mox stay on each other, brawl to the back while the Young Lions fight, but Mox apparently gets the best of the brawl. He returns to the ring to help Shooter, hit their Hart Attack tandem move and Shooter sinks in the Boston Crab.
There's history between Taichi and Goto centering around the NEVER Openweight Title, Yano and Suzuki have fun history and it looks like Uemura is stepping up to Suzuki. So there's a lot of fun moments, Uemura has a death wish trying to fight Suzuki, but it's still fun. A lot of moving pieces in this one that kept it very entertaining.
Honma got put through the paces, Jay White got tossed around a little bit by Jeff Cobb, but the Bullet Club tag partners proved to be more useful than Cobb's. Chase has picked up a few wins in the tag matches, so he might get some kind of push coming soon.
BUSHI continues to pick up pinfalls in these tag matches, and this sort of builds for Ishii and Naito, but not a ton happens. YOSHI-HASHI is there, Shingo looks like a million bucks and BUSHI wins the match, LOL. This was very paint by numbers.
Sabre jumps all over Fale at the start and tries a plethora of submissions to no avail. A kendo stick shot from Jado pushes the action to the outside. Fale and Bullet Club look to have an advantage, but Sabre dodges some double team tactics, grounds Fale with a Triangle Arm Bar, and then races to the ring to beat the 20 count. Fale couldn't make it back fast enough, so Sabre gets the first Countout win of this year's tournament.
Tanahashi is really showing the age and injuries this year, so all of these flukey wins just come off as forced. The match was slow, had moments of being interesting, but Tanahashi not even being 50% of what he used to be makes these hard to watch at times. Archer is getting over well, but Tanahashi winning at this point does hurt the credibility a little. I get the story they're telling, but unlike last year where Tanahashi could push through injuries, this year, they are much more obvious, and he's much more hampered.
EVIL took the fight to KENTA and then they went to the outside. Through the back and then into the crowd area next to the ramp. EVIL went for Darkness Falls on a bunch of a chairs, but KENTA stopped him and suplexed him onto said chairs. When it got back in the ring, EVIL tried to weaken the legs and KENTA went after EVIL's upper body to mitigate the power advantage. Heavily booed, KENTA played up heel nicely (I guess WWE did help for something), and eventually he gets the best of EVIL and lets him take a nap. KENTA moves to 4-0.
We get a solid match between two guys who are right on the precipice of the Main Event scene. Kota outsmarts SANADA early by not going for the stupid dueling Dropkick spot, and from then on it was an interesting struggle. Between fan support and the general "anything you can do, I can do better" pacing, this was entertaining, yet slow and felt too long in some spots. Both looked pretty good, but this could've been told faster and SANADA's perpetual struggles are a little frustrating for anyone who is a fan of his.
Okada and Ospreay were expected to blow the roof off, and well I'd say this was a damn good shot. Ospreay is obviously dinged up, but he fought through the pain and pulled off numerous flipping counters and found a few different ways to hit the Os-Cutter. They both let their personalities fly and this was a lot of fun to watch. Okada always has this older brother aura since he's the one that brought Ospreay to New Japan and Chaos, so whenever they get together, it's very much like two siblings trying to outdo the other. Ospreay had a great flurry at the end, flipping through a Rainmaker attempt, to try his Stormbreaker, but Okada flipped through that and hit a short arm lariat. Rolling Rainmaker and a normal Rainmaker later, Okada edges out the little brother. Great match.
Overall Score: 7/10
Well this night struggled cause the first two Block matches were really weak. The next two amped-up the intensity a little, but fell short of a memorable match. The main event was fantastic, but generally speaking this felt like it was slow, plateau'd for a while and only picked up at the end. Nothing out right awful, but a lot of matches that could've been a little better.
Still a solid enough night if you're following it all, but only the main event is worthy of seeking out individually. It is nice to see that everyone is on the board with some points. So if Okada and KENTA stumble a little, the rest of the block could plausibly catch up.
Block A Standings:
Kazuchika Okada: 4-0 (8 Points)
KENTA: 4-0 (8 Points)
Lance Archer: 2-2 (4 Points)
EVIL: 2-2 (4 Points)
Kota Ibushi: 2-2 (4 Points)
Hiroshi Tanahashi: 2-2 (4 Points)
SANADA: 1-3 (2 Points)
Will Ospreay: 1-3 (2 Points)
Bad Luck Fale: 1-3 (2 Points)
Zack Sabre Jr: 1-3 (2 Points)