MLW News: Clash Of Debuting Stars At MLW's Never Say Never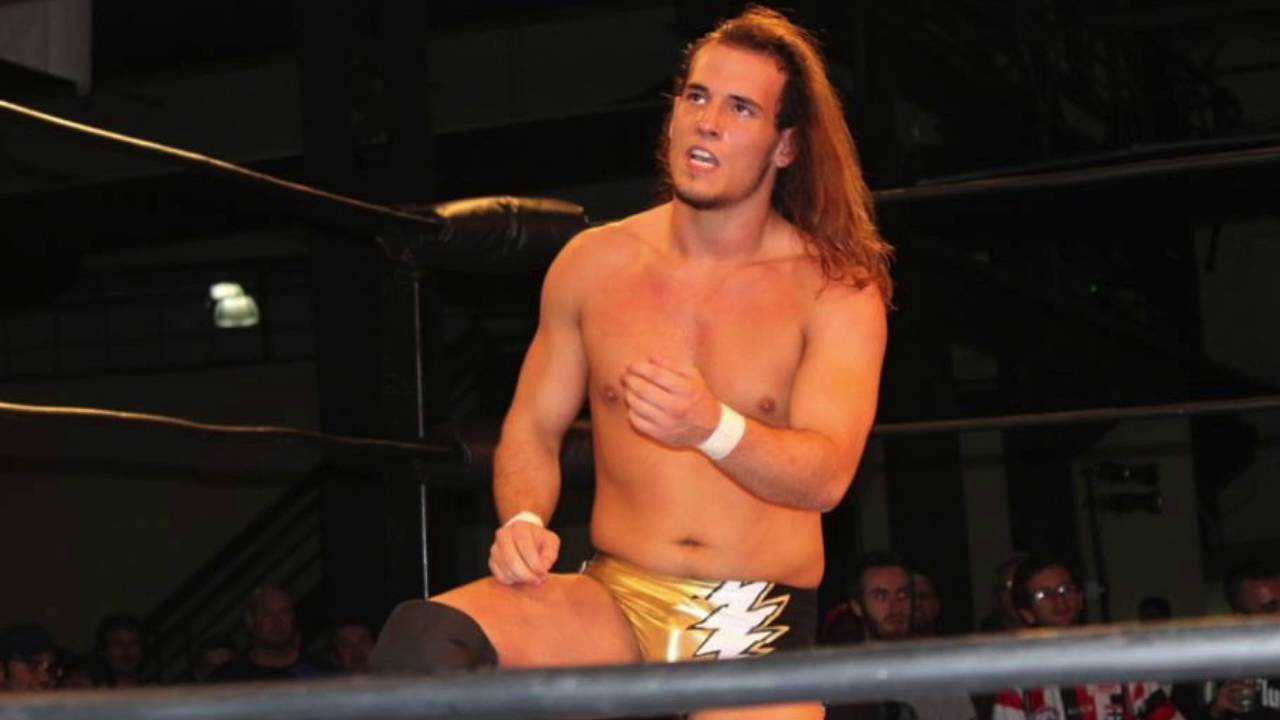 Two debuting stars will battle at MLW's Never Say Never next week!
The time has nearly arrived as Major League Wrestling will be holding its final television tapings of the year next Thursday, December 13th in Miami, Florida with Never Say Never, followed the next night by Zero Hour live on beIN Sports (for details on that go here).
As we approach the final week before both events, MLW has been rounding out the cards for each show, also while having to adjust on the fly after some recent injuries. Today, another match has been revealed for Never Say Never (which will be taped for MLW Fusion) as two high-flyers will match-up in their MLW debuts when Andrew Everett goes one-on-one with Dezmond Xavier:
Dezmond Xavier vs. Andrew Everett clash in MLW as 2 daredevils debut next Thursday in Miami
MIAMI – Prepare for sky combat as MLW showcases two of the best high flyers in the sport LIVE in Miami next week.
Major League Wrestling today announced the debut of two dynamic daredevils. In what should be a fast and furious fight Dezmond Xavier vs. Andrew Everett has been signed for next Thursday night's MLW: Never Say Never card at the Miami Scottish Rite Temple.
Recently entering free agency, Andrew Everett touts himself as the apex of agility and once the bell rings, he lives up to the moniker. A virtual skywalker, Everett was trained by Matt and Jeff Hardy and has become one of today's top high fliers. 
Styles make fights and this is one chalk full of aerial innovation as Everett will meet "The Kardiak Kid" Dezmond Xavier.  Known for his arsenal of dizzying moves such as the Final Flash (Corkscrew Senton Bomb) Jocay-Le (Back handspring followed by a backflip kick) Reverse Code Red, Xavier is a spectacular grappler and poses a challenge for his adversary in Everett.
See Everett vs Xavier LIVE next Thursday December 13h in Miami (buy tickets)
Both December 13 & 14th cards are FUSION TV tapings for beIN SPORTS. Tickets are available starting at $15 at MLWTickets.com.
Buy General Admission tickets starting at $15 at http://www.MLWTickets.com. For just $20 fans can see both the December 13th (Never Say Never) and December 14th (Zero Hour) shows as part of the holiday combo ticket.
Signed thus far for MLW's December double-shot debut in Miami:
 
NEVER SAY NEVER – December 13th:
MAIN EVENT
Pentagon Jr. vs. Teddy Hart
 
FALLS COUNT ANYWHERE IN MIAMI
Sami Callihan vs. LA Park (presented by Salina de la Renta)
 
NO HOLDS BARRED FIGHT
"Filthy" Lawlor vs. Simon Gotch
Dragón Lee vs. Rich Swann
Rush vs. Shane "Swerve" Strickland
DJZ vs. Hijo de LA Park (presented by Salina de la Renta)
Dezmond Xavier vs. Andrew Everett
 
Plus:
The Hart Foundation • Barrington Hughes • Kotto Brazil • Low Ki • Tommy Dreamer • More!
 
ZERO HOUR – December 14th:
NO DQ WORLD HEAVYWEIGHT CHAMPIONSHIP TITLE FIGHT
Konnan vs. Low Ki (c)
 
Rush vs. Rich Swann
5-WAY WORLD MIDDLEWEIGHT CHAMPIONSHIP LADDER MATCH
MJF? vs. Kotto Brazil vs. Jason Cade vs. Andrew Everett vs. Dezmond Xavier
 
SINGAPORE CANE MATCH
Tommy Dreamer vs. Brian Pillman Jr.
SUPER HEAVYWEIGHT BOUT
Ace Romero vs. Barrington Hughes
More matches and wrestlers will be announced in the coming weeks at MLW.comfor both the December 13 & 14 Miami cards.
 
MLW's holiday gift for South Florida! 
For just $20 fans will be treated to a special holiday combo 2-night ticketwhere fans will be able to see both the December 13th(MLW: Never Say Never) and December 14th(MLW: Zero Hour) shows! This general admission ticket gives you a $10 savings!
 
Tickets start at $15 at MLWTickets.com.  Tickets will also be available day of show at the box office.
 
General Public Doors Open: 6 p.m. with a bell time of: 7 p.m.
About Major League Wrestling
Major League Wrestling (MLW®) is a sports media holding company with a focus on professional wrestling sporting events/programming, digital content and ancillary entertainment.  The fastest growing wrestling league today, MLW's weekly TV series, Major League Wrestling: FUSION, airs Friday nights 8pm ET / 5pm PT on beIN SPORTS (with replays at 11pm ET) in the United States, Canada and Puerto Rico. 
 
MLW features a roster full of high profile fighters and on-air talent from around the world including: Tony Schiavone, the Hart Foundation, "Filthy" Tom Lawlor, Low Ki, Mexico's LA Park, Pentagon Jr., Rey Fenix, Tommy Dreamer, Salina de la Renta, Rush, Joey Ryan, Kotto Brazil, Shane "Swerve" Strickland, Barrington Hughes, Colonel Robert Parker and many more.
 
MLW is the parent company of the MLW Radio Network, the leading provider of professional wrestling podcasts in the world with 5-6 podcasts in the top iTunes 100 in the sports category on the average day.  MLW content has been distributed commercially in in the United Kingdom, Japan, Germany, India, Denmark and Bangladesh among other territories.    
 
Like MLW on Facebook: http://www.facebook.com/majorleaguewrestling 
Follow MLW on Twitter: http://www.twitter.com/MLW
Follow MLW on Instagram: http://www.instagram.com/majorleaguewrestling 
Learn more about MLW at: http://www.MLW.com 
Which match are you most looking forward to watching on beIN Sports? Let us know on social media @theCHAIRSHOTcom and always remember to use the hashtag #UseYourHead!
Chairshot Wrestling News Shuffle: Viking Name Change, Star Moved To Raw, AEW Signings and More! (4/23/2019)
News involving the Viking Name Change, Star Moved To Raw, AEW Signings and More!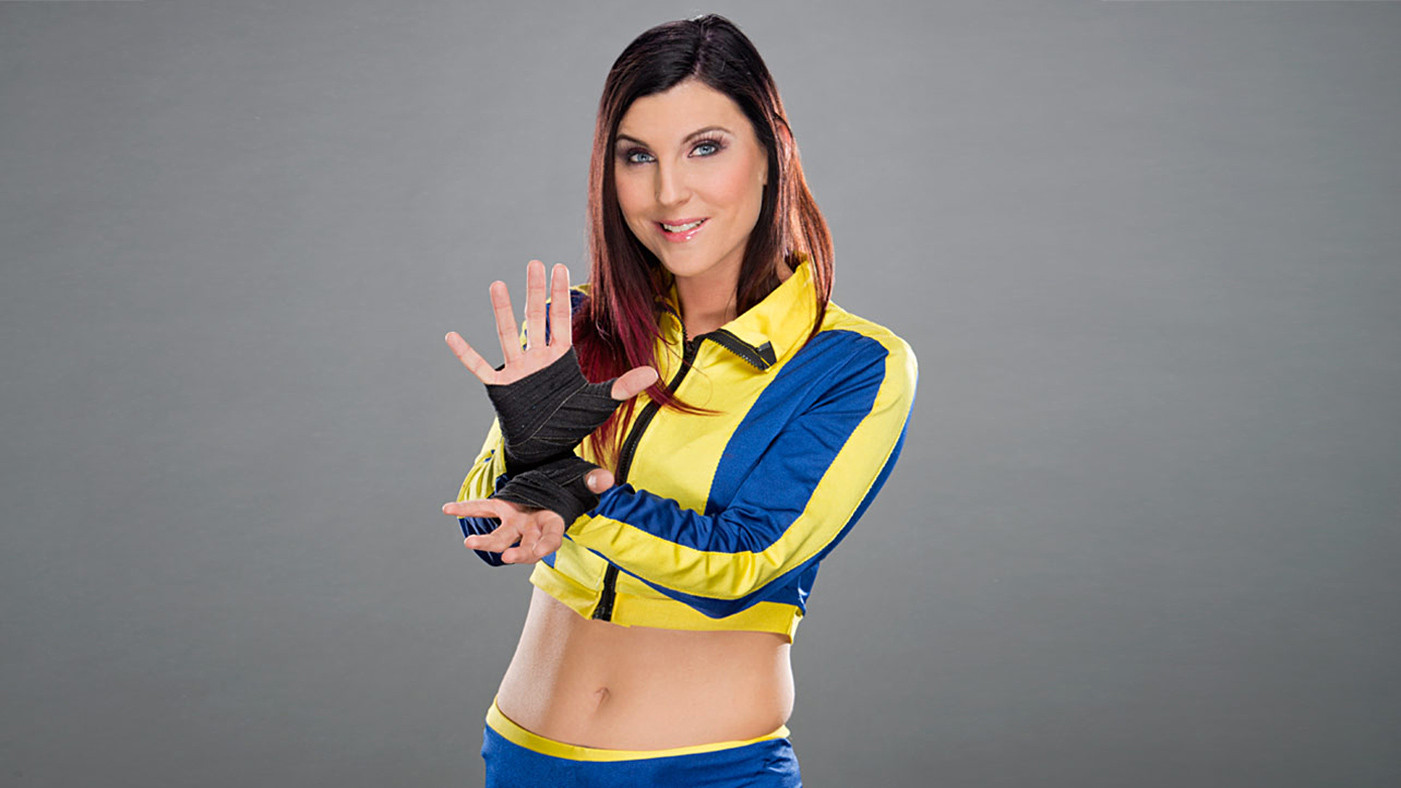 News here! Viking Name Change, Star Moved To Raw, AEW Signings and More!

Vikings Get A Name Change
Many fans and wrestling personalities commented on the War Raiders name change to the Viking Experience. Now, it looks like the WWE has changed the teams name again. They will now be known as the Viking Raiders according to their WWE.com bio.
Jason's Take
I get that WWE wants to name outside teams with their own in house names, but I still don't understand why they were renamed from War Machine. I could have lived with War Raiders as well, but what do I know.
Cesaro Moved To RAW
Earlier today, we told you about the superstars that are moving to SmackDown Live. Now it appears that a superstar from the blue brand will be moving to RAW. POST Wrestling is reporting that Cesaro will be moving to RAW, effectively ending The Bar.
Jason's Take
Cesaro and Sheamus had a great run as a tag team, and its a shame that both of them are not moving over to RAW, as I feel there is still some mileage left in the team.
AEW Signs 4 More
AEW continues to add talent to what is already shaping up to be an impressive roster. The signings include Leva Bates, Peter Avalon, and the tag team Private Party.
Leva Bates is the one and only #TheLibrarian pic.twitter.com/Nm7DInMzaa

— Cody Rhodes (@CodyRhodes) April 22, 2019
Peter Avalon is the one and only #TheLibrarian. pic.twitter.com/Plx3Pz2Lfk

— The Young Bucks® (@MattJackson13) April 22, 2019
Jason's Take
I've said it before and I'll say it again; AEW is already shaping up to have one of the more impressive female rosters in North America. Here is hoping that it will live up to the hype.
WWE Holding Tryout In China
WWE continues to hold tryouts on foreign soil as the company will hold a tryout in China on July 15th to the 18th. According the press release:
SHANGHAI, China and STAMFORD, Conn. — WWE today announced that it will return to China in search of the next generation of Superstars by holding a talent tryout in Shanghai, its largest tryout in China to date. The four-day tryout, from Monday, July 15, through Thursday, July 18, will give up to 50 male and female athletes from China the opportunity to showcase their abilities, with the goal of being selected to begin training at the state-of-the-art WWE Performance Center in Orlando, Fla.
"We are excited to return to Shanghai following the huge success of the first tryout in 2016," said Paul "Triple H" Levesque, WWE Executive Vice President, Talent, Live Events & Creative. "I have a personal message to every athlete and performer in China who has a dream of becoming a WWE Superstar: I am coming to Shanghai to help you make that happen. This is real, this is your chance. Step up and take this opportunity to change your life forever."
Jason's Take
This isn't your father's WWE. Hell, this isn't the WWE from when I was younger. WWE continues to search and find talent to bring in to the company. You can say what you want, but the company does a great job in tapping into the foreign talent markets.
Andrade, Zelina Vega, and Aleister Black Moved to WWE Smackdown
Did Charlotte Flair have anything to do with this?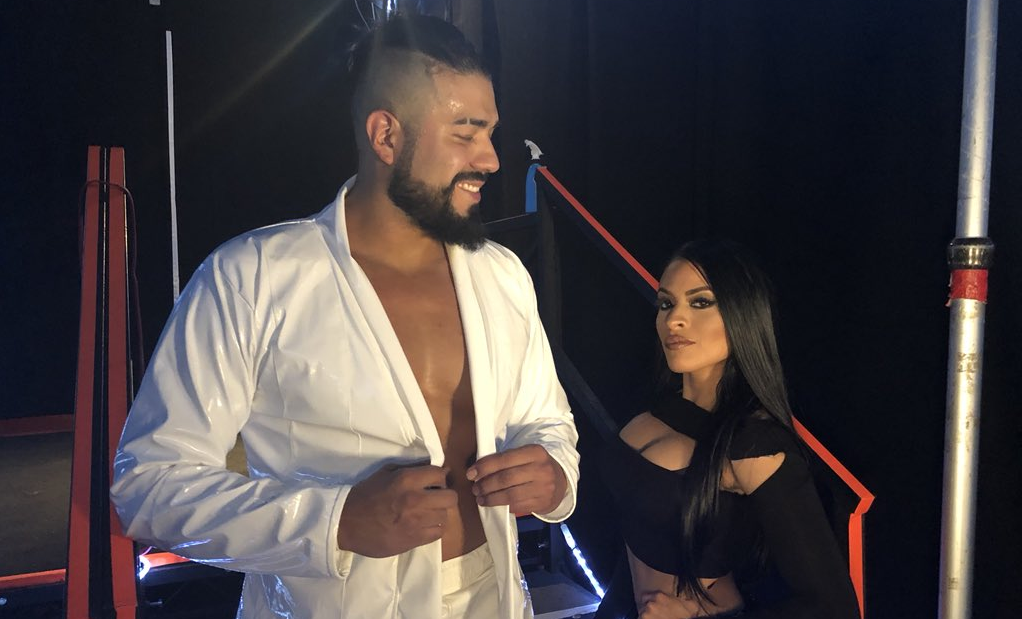 Three talents get shaken up once more: Andrade, Zelina Vega, and Aleister Black head to WWE Smackdown in a WWE Superstar Shake-Up reversal.
In a surprising move, WWE has changed the profiles for Andrade, Zelina Vega, and Aleister Black to the blue brand, WWE Smackdown. Black was assigned to Raw during the Superstar Shake-Up, and Andrade and Vega were moved there in a spot that saw Andrade get a clean victory over Intercontinental Champion Finn Balor.
The internet, of course, immediately jumps to conclusions about the Latin representation of Smackdown (Rey Mysterio was also moved to Raw), as well as the relationship between Charlotte Flair and Andrade. Aleister and Zelina are married, and WWE has been trying to keep couples together. Do you think Charlotte Flair is responsible for this move?
Greg DeMarco's Take on this WWE Superstar Shake-Up Reversal
I stand in the middle! I know, I don't do that often. But Andrade to Raw made a ton of sense, as he can be a workhorse there and eat up TV time by putting on great matches. Smackdown is loaded (even more so), and I really hope 3 people move back to Raw in the process. As for why? This can definitely be a case of "LOLCHARLOTTEWINS" as she and Andrade are of course an item. If so, that shows how strong of a pairing Zelina and Andrade are if she went with him, and since Zelina and Aleister are married, Black goes as well. I could see the four of them traveling together, honestly.
This was originally reported by Pro Wrestling Sheet:
UPDATE: Aleister Black is now officially listed on WWE dot com as a SmackDown Superstar as well. His profile states: "After the 2019 Superstar Shake-up, Black set his sights on changing the landscape of SmackDown LIVE."

FULL ARTICLE ⏩⏩ https://t.co/p5XcgPejqI pic.twitter.com/CrXzpeoPYI

— Pro Wrestling Sheet (@WrestlingSheet) April 22, 2019