Making The NEVER Openweight 6-Man Tag Team Championship Relevant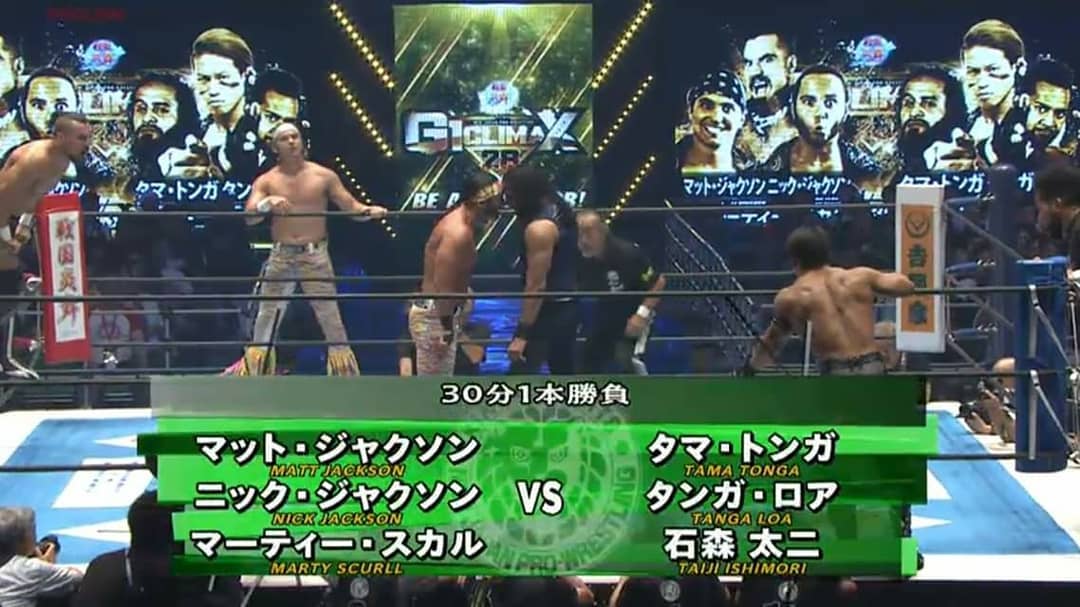 The NEVER Openweight 6-man tag team championship. Let me ask you a few questions about this championship : How much do you care for it ? Do you even think it still has its place in the realm of New Japan ?
I wouldn't ask you these questions if I thought that, at this point in time, they weren't relevant. We are talking about the only championship that has, well, "never", felt important. It just seems like the company, Gedo and the rest of the people involved in the booking decisions just don't have any interest in making this championship as important as the other ones. Let me tell you, this is a shame, because the potential to make this champion feel like it actually matters in New Japan's environment is there, really, right there. With that in mind, come with me, and let's discuss how to make these belts feel relevant.
 As usual, let's start by putting some context in place, so we actually know what we're talking about here. The NEVER 6-man tag tam championship has been created on December 21, 2015. The first trio of champions, made CHAOS members Toru Yano & The Briscoe Brothers, faced the Bullet Club trio of Tama Tonga, Bad Luck Fale and Yujiro Takahashi to claim the belts, at Wrestle Kingdom 10. Since then, a total of 14 different trios have held the championship, with Los Ingobernables de Japon's EVIL, BUSHI & SANADA holding the most title reigns with three, the most defenses in one reign with three (shared with Tama Tonga, Bad Luck Fale and Tanga Loa). They also hold the record for the most combined days as champions, with 281 day. This last record being in danger, as the Guerillas of Destiny, two-third of the champions, have held the championship for 247 days and counting as these lines are written. Now, holding the championship for 228 days in one reign may seem long, but this is the only time since the championship was created that one trio held it for more than 200 days. In comparison, the championship have been held less than a month seven times, with twice only being for 24 hours.
 These statistics now raise one question : How can anyone expect fans to believe a championship matter when there is almost no consistency with the championship reigns ?
 
Personally, I wonder. Putting the belts on one trio to take them away the next day or three weeks later does no help, towards the championship, and the wrestlers themselves. Also, the championship has never really been involved in any kind of major storyline, it feels like it's just there for wrestlers to grab so they have some gold around their waists. Is that how a championship should be treated ?
 Now that we went back at this history of the championship and laid down some stats, let's actually see how New Japan can make it important. The most important thing to keep in mind is New Japan's global environment. As you probably know if you read this, the New Japan landscape is composed of factions. To this day, we can count CHAOS, Los Ingobernables de Japon, Bullet Club, Suzuki-Gun, The Elite and Taguchi Japan. All of these groups have held the championship before, battling with members of other factions to become champions. The thing is, it has never been made official that this championship was about faction dominance. So, I say, make it all about just that. Since the championship currently doesn't seem to have any purpose, give it something worth fighting for outside of just holding a title. Use your landscape to create actual faction warfare surrounding these belts. We might one day come back to factions and how well, and sometimes not so much, New Japan uses them, but putting the NEVER Openweight 6-man tag team championship at the center of the war between factions is, in my humble opinion, the best way to make it matter, to make it feel like it is important for the wrestlers. Therefore, fans, and most of us have a favourite New Japan faction, will actually want to see the faction they like the most hold this championship. The frustrating part being, at least for me, is that we had glimpses of what I call faction warfare surrounding these belts, but it seems like New Japan doesn't fully engage itself on that road. (Take the last bout between the Young Bucks and Marty Scurll against GoD and Taiji Ishimori)

 Now, some may tell me that holding championships, and by that I mean holding a lot of them, is a good way to showcase the dominance of factions, and I agree. I agree to some extent. Take the example of L.I.J during the earlier part of last year. Tetsuya Naito held the Intercontinental championship, Hiromu Takahashi held the Jr Heavyweight championship, and the trio of EVIL, SANADA & BUSHI held the NEVER Openweight 6-man tag team championship as well, with a span of 66 days of not holding the belts for the trio. Thanks for that Gedo, that little detail made total sense and was really useful. At the time, at least for me, it felt like LIJ was at the top of the world, the most dominant faction in New Japan. They not only had many belts, but they felt dominant, especially thanks to Naito and Takahashi's reigns.
A counter-example I have in mind to show that holding a handful of championships doesn't help a faction feeling dominant is Suzuki-Gun's most recent tenure in New Japan. This year, Minoru Suzuki held the IWGP Intercontinental championship and the British Heavyweight championship, which was also held by Zack Sabre Jr earlier this year. Suzuki and Sabre also are the current holders of the RPW Undisputed British tag team championship. The leader of Suzuki-Gun even entered 2018 as IWGP NEVER Openweight champion. Taichi also claimed that championship for a while recently, and lastly, the duo of Yoshinobu Kanemaru and El Desperado have been IWGP Jr Heavyweight tag team champions since March 6th of this year. The problem, and again, this is only based on my point of view, is that the faction has never felt dominant. This is mainly due to booking, as if you compare both situations, the LIJ members held highly valued championships for a long time and were featured in high profile matches, as for the Suzuki-Gun members, they never really did, apart from Suzuki himself and Kanemaru & Desperado, but that specific issue concerning the Junior tag belts also deserves to be treated in an article of its own.
 Therefore, I see the idea of making the NEVER Openweight 6-man tag team championship a faction dominance based championship a necessity, especially for a group like Suzuki-Gun. A group that has never, since coming back to New Japan last year, gained back the same amount of glory and dominance they had when they were exiled to Pro Wrestling NOAH a few years ago.

It would, obviously, help the other factions feeling like they are dominant, depending on how New Japan books their groups and which one they want to put at the top. In the end, this is all about creating interesting stories and giving people reasons to be invested, and you cannot let any part of what makes your roster down by not putting as much effort as you do for your main event stars.
  As I now put an end to this article, feel free to share your opinion on this subject, that I consider to be more important than what it may seem. Tell me, what would you do to help make the NEVER Openweight 6-man tag team championship more relevant ? Would you shorten the name ? Would you even consider putting these belts away, thinking such a championship is worthless ?





Can the NEVER Openweight 6 Man Titles be saved, or thrown into the bin? Let us know on social media @theCHAIRSHOTcom and always remember to use the hashtag #UseYourHead!
Greg DeMarco's Three Stars Of The Night: WWE Raw (5/20/19)
Big night on Raw — who stood out?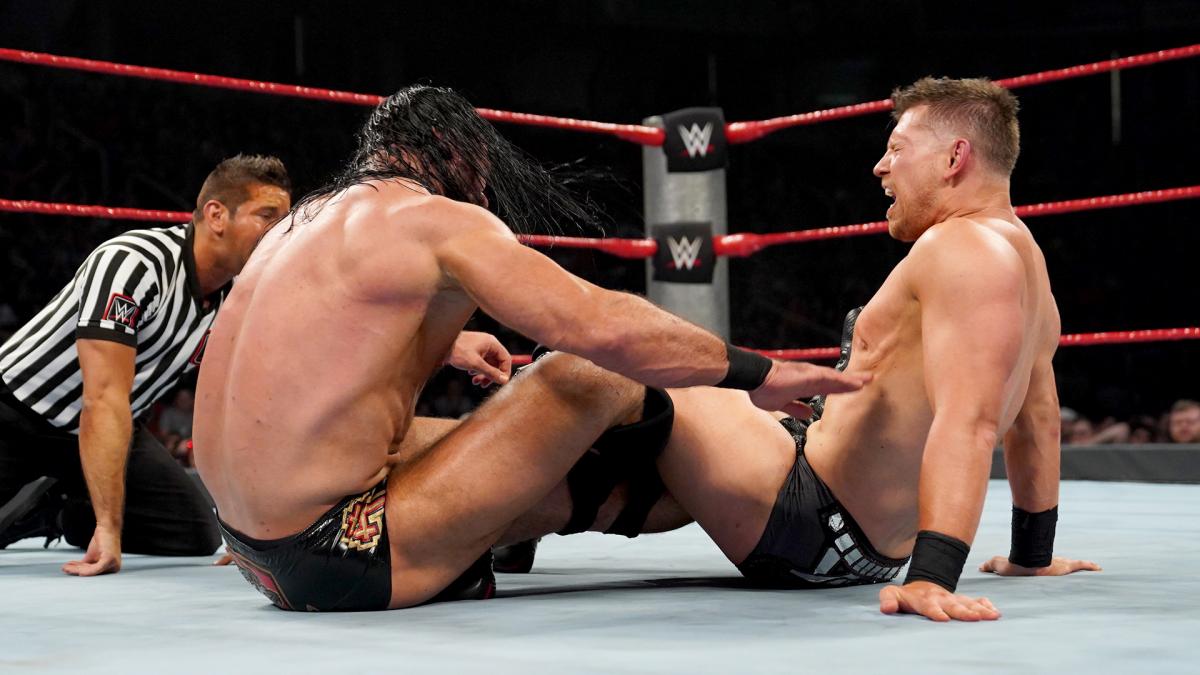 WWE Raw returned stateside this week, and we got ourselves a new championship. Who stood out?
WWE Money In The Bank is in the rear-view-mirror, and the WWE Raw side had a hell of a show to follow-up. Who delivered big performances this week?
The Third Star for WWE Raw: Paul Heyman
Paul Heyman knows how to deliver, and he delivered big time during Raw. He made the show feel like a big deal, and it did. He made both champions feel important, but put Brock Lesnar over in the process. Lesnar is so much more comfortable with Paul Heyman around, and the job done to make this briefcase situation feel unique was really solidified by Paul Heyman. Plus, his line about Rollins sitting through 7 hours of WrestleMania waiting for his girlfriend to main event the show he's always dreamed of main eventing was clutch.
---
Elisa looks great in her Chairshot gear.
You can, too!
Be like Elisa and get yours at:
https://www.prowrestlingtees.com/related/thechairshot.html
---
The Second Star: The IIconics
Billie Kay and Peyton Royce really are national treasures. America, Australia, it doesn't matter. They are the best, and they've crafted characters that don't need to win or lose, they just need to perform their act. That's what it takes in WWE, regardless of what we want it to be. Their promo during A Moment Of Bliss (full of people perfectly playing their characters, by the way), was outstanding. Hats off to both ladies for getting themselves to this place.
Honorable Mention: Alexa Bliss, Nikki Cross, Lacey Evans, Becky Lynch, Roman Reigns, Seth Rollins, Kofi Kingston, the entire 24/7 crew, The Usos, The Revival, Baron Corbin (yup), Bobby Lashley (I miss Lio), Drew McIntyre, and Shane McMahon
So many great performances tonight, and I am positive I'm leaving deserving folks out.
---
Must Listen:
Driving With DeMarco: Box Office Brock Lesnar and The New WWE

---
The First Star for WWE Raw: The Miz
The Miz is on fire right now, and it comes at a time where both world champions are babyfaces. He's world champion caliber, and needs something to sink his teeth into if the issue with Shane truly is done. Drew McIntyre is a fine option, but I really want a top flight program for Miz. Maybe he's the guy to elevate Drew? I'm not sure. I don't feel like we turn Miz, but the best options for him (to me) are AJ Styles and Seth Rollins.
---
Who are your Three Stars of WWE Raw?
Comment on social media @ChairshotGreg, @theCHAIRSHOTcom,
and use the hashtag #UseYourHead!
---
In hockey, a game's "Three Stars Of The Night" represent the top three performers of the night. For more clarification, I defer to this Pittsburgh Gazette explanation:
"The tradition dates to the 1936-37 season, when Imperial Oil became the principal sponsor of Hockey Night in Canada radio broadcasts and was seeking a way to promote one of its products, Three Star gasoline. The idea of doing so by selecting the top three performers in a particular game purportedly came from a Canadian advertising agency.
Many clubs do recognize the player with the most three-star selections with an award or trophy, usually in conjunction with a corporate sponsorship, at the end of the season (or sometimes, each month). All six Canadian franchises, for example, have an affiliation with a well-known brewery.
The NHL keeps track of its own Three Stars Of The Night selections, but that is done on a league-wide basis. The league employs a system that awards 30 points to a first star, 20 to a second star and 10 to a third – a running total can be found on the league's website – but it does not present an award based on them."
In hockey tradition, the first star represents the best of the three, but all three are considered to be receiving a high honor.
7 Best Candidates To Win New Japan Best Of The Super Juniors 26
Who is the front runner?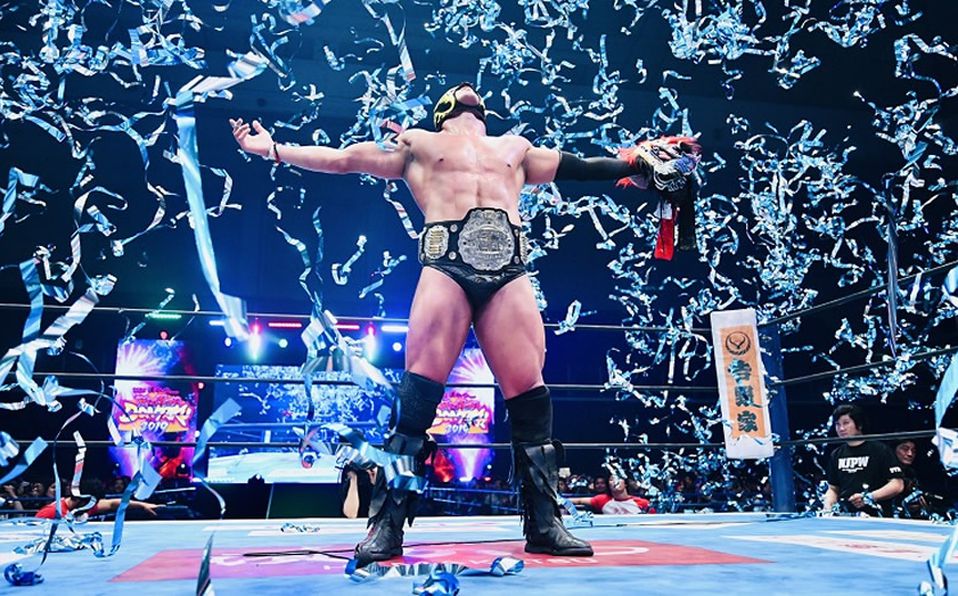 Abe takes a look at the New Japan Best of the Super Juniors tournament and who is on pace to pick up the overall win.
New Japan Pro Wrestling's Best of the Super Juniors tournament kicked off just last week and plenty of quality wrestling has already taken place. For the first time ever, twenty total men make up the tournament field. That means a few more sleeper candidates could potentially sneak their way into the finals.
Best Chance of Winning The New Japan Best Of The Super Juniors
Shingo Takagi
At the time of this being written, Takagi is still undefeated since making his debut in NJPW. That includes the matches he's already competed in during this year's tournament. I don't believe they'll pull the trigger on him going the whole tournament without a loss but it's definitely something to monitor. He's been an incredible addition to Los Ingobernables de Japan as well as to the company as a whole.
Takagi has already taken shots at current IWGP Junior Heavyweight Champion, Dragon Lee for overlooking the field and only thinking about impending return of Hiromu Takahashi. Dragon Lee and Shingo are the favorites in their block. Takagi's reason for winning the block could be that Lee was too focused on the future.
Dragon Lee
After winning the IWGP Junior Heavyweight Championship in Madison Square Garden, there is nobody in the tournament with more momentum. The current champion winning the tournament is very uncommon but there is already a story in place as I mentioned. If the current champion wins the entire BOSJ tournament, he will get to select who challenges him for the championship at Dominion. Hiromu Takahashi is the man he wont stop talking about. Almost a year ago, Dragon Lee was the guy that put his biggest rival on the shelf. Hiromu had to vacate the title as a result of the injury suffered in that match. If Takahashi is cleared to compete, there is no better person to accept the challenge.
Who Else Has A Chance?
Will Ospreay
He hasn't won the tournament in three years and is competing with the heavyweights more and more. Among the current field, Ospreay almost certainly has the most high-profile matches under his belt. He's the clear betting favorite to make it to the finals in his block. If there's anything that'll stop him, it's that NJPW may already be trying to transition him into a heavyweight.
Taiji Ishimori
Ishimori made it to the finals of the BOSJ tournament last year but only finished as the runner-up. He was also the most recent IWGP Junior Heavyweight Champion. Since his official rebranding as Bullet Club's "Bone Soldier" last year, he's maintained a spot near the top of the junior division. If they want to continue his recently-formed feud with Dragon Lee, the opportunity is right there.
El Phantasmo
The newest member of the NJPW roster is in a similar position to the one Taiji Ishimori was in last year. El Phantasmo was introduced as the newest member of the Bullet Club mere days before BOSJ. The aforementioned Ishimori did actually end up going all the finals and Phantasmo is off to a 3-0 start this year. The only man in the B Block that's a real threat to his path there is Will Ospreay but that's going to be a tough ask.
Ryusuke Taguchi
Most fans think of him as a comedy wrestler but if you've seen him in longer, more competitive matches, you know that he's one of the most talented guys New Japan has. It's rare to find someone that can balance entertainment with in-ring skill the way he does. Taguchi is a two-time Junior Heavyweight Champion, former BOSJ winner, leader of his own faction, and one of the veterans of the locker room. It sounds strange but I wouldn't put my money on Ospreay or Phantasmo as long as Taguchi is hovering near the top of the standings. He's my dark horse in this year's tournament.
SHO
This definitely wont happen but he is worth mentioning. SHO isn't going to win the tournament as long as he's attached to YOH and Rocky Romero as a part of Roppongi 3K. However, with three matches in, SHO has already wrestled the two longest and best matches of the tournament. He's only 1-2 so far but that could make things more interesting. Watching him storm back and go on a serious winning streak would be something amazing to see.