(NOAH) WEEKLY NEWSLETTER VOL.14 ~ 14TH DECEMBER 2018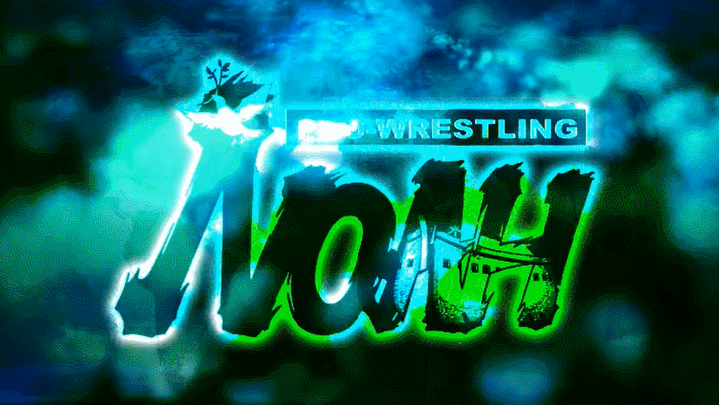 The endless well of NOAH knowledge, Hisame, bring us updates and news leading up to NOAH's final show of the year, Great Voyage in Yokohama Vol.2.
NEWS
TOKYO SPORTS PURORESU AWARDS 2018
Tokyo Sports announced their nominations for their annual end of year awards. NOAH have not been included since 2016 when Katsuhiko Nakajima won "The Fighting Spirit Award" and Naomichi Marufuji won "Best Bout".
Although Takashi Sugiura was a runner up nominee in "Outstanding Performance", this went to Naomichi Marufuji (who has won "Best Bout" in 2006, 2008 and 2016, "Outstanding Performance" in 2006, "Best Tag Team" (with KENTA) in 2003, and "Newcomer Award" in 1999). 
Kaito Kiyomiya has won his first award for "Fighting Spirit".
Kaito Kiyomiya, being Kiyomiya, at first couldn't believe it. He thought he had either been nominated for "Best Newcomer", despite having debuted three years ago, or that someone was joking.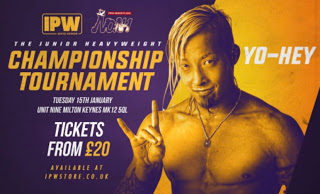 YO-HEY IN IPW
IPW have announced that YO-HEY is the second NOAH wrestler to compete in their Junior Heavyweight Championship Tournament on Tuesday 15th January 2019 in Milton Keynes, United Kingdom.
Tickets can be bought here
YO-HEY said when RATELS were due to come over in 2018 that he was excited as this would be his first time in England, and he wanted to meet Mr. Bean.
Yes. I guess a man described as a "childish buffoon who brings various unusual schemes and contrivances to everyday tasks" would get on very well with YO-HEY.
Expect another two NOAH names to (hopefully) be announced.
POWER HALL 2018
NOAH wrestlers have been announced for "Power Hall Year End Special" on December 28th.
Masa Kitamiya and Kaito Kiyomiya will be in "Timeless Masterpeice" (main event) teaming with Riki Chosu & Tatsumi Fujinami (Kitamiya) and NOSAWA and Kasai (Kiyomiya)
Katsuhiko Nakajima will be in a four man tag and renew his rivalry with Takuya Nomura in "Ultimate Collision"
Heisei Ishingun will reunite (Akitoshi Saito and AKIRA)
HAKATA STALENE CLOSED FOR REPAIRS
Hakata Stalene has been closed for renovation until March 2019. There is some concern that when it reopens it will not be used for puro, which will be not only disaster for the local residents, but promotions who come to the area too.
YO-HEY & HAYATA OUTSIDE PARTICIPATION
YO-HEY & HAYATA will be appearing in Kushinbo Kamen's New Year Produce on the 28th December, and they recorded this video message.
Question: how can someone covering their face by a hood, STILL look SO PHOTOGENIC?
CURRENT TOUR RECAP
NOAH wrapped up a short (compared to the frenetic pace of last year) "Winter Navigation 2018". Sadly due to the snowy weather rolling into the provinces (and I think as one fan said, not having a streaming service which severely impacts as people don't sometimes know what is going on), attendances have not been good with only one night in five being sold out.
Go Shiozaki and Katsuhiko Nakajima announced that they have split from "The Super New Generation Army" and stand as a team called "The Mid Generation" as they both debuted in 2004; so despite being part of the "Golden Era", they stand now in the era between the vets and the younger heavyweights. This makes more sense for both of them, Shiozaki in particular who was in a grey area being too old for the younger heavyweights and too young for the veterans.
I think this was probably always NOAH's intention to have them break away from the others at some point, especially now Kiyomiya is not so dependent on Shiozaki and needs less input. The GHC Heavyweight tag championships that Shiozaki has held recently have been for him to get other people (Kotoge & Kiyomiya) over in the heavyweight division, so this is one is for him to enjoy with a partner who certainly needs no favors.
Although the two are far too green to be involved in any storylines (as much as NOAH has them) or heated feuds, Kinya Okada and Yoshiki Inamura are slowly building into a feud, with Inamura refusing to shake hands with Okada the second time he lost to him and leaving the ring. Looking at the size of them, these two are going to be ultra heavyweights one day. 
Due to injury, Chinese athlete, Chang Yufeng, has been pulled from the NOAH cards and is working ringside duties. This means that Lin Dong-Xuan has had his first singles matches and faced Tadasuke on the 9th in the resulting card shake-up.
None of the champions or their challengers have managed to directly get the win over each other in any of the pre-matches.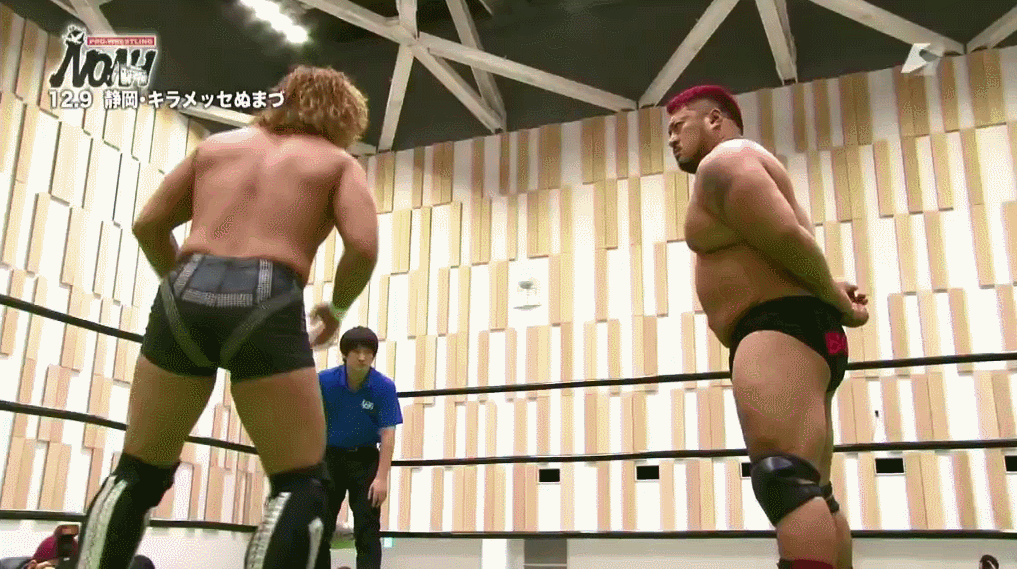 Yuji Hino made a definite impact (a Kotoge shaped impact) when Shiozaki and Nakajima clashed with himself and Taniguchi in their one and only pre-match by giving him "The Fucking Bomb". Hino (whom Nakajima has called The Hooligans "pet pig") has not been in NOAH due to his schedule since the 9th December. Nakajima says he will "silence his noisy oinking" at "Great Voyage in Yokohama Vol.2"
Hino then went on to insult most of The Hooligans (aside from KAZMA SAKAMOTO and Mitsuya Nagai). He's probably not going to take well to being called names either.
Kotaro Suzuki said something to the effect that Daisuke Harada walked in and took the seat he had left empty. Harada said this untrue as he came here from Osaka Pro, and that no one wants his damn seat anyway, they all have their own. Harada said he cannot afford to lose in Yokohama, after all, much more is on the line than just the belt.
Suzuki's last comment before the title match is that people should cheer for Harada (who he called "truly my puppet") because he was going to crush him and take everything from him.
Hajime Ohara hinted that there is a mini generational war going on among the juniors with Minoru Tanaka and Hi69 having the tag belts, and Kotaro Suzuki having the GHC Junior. There was tension between The Backbreakers and the GHC Junior Tag Champions at the match signing with Kumano and Tanaka squaring up. 
Minoru Tanaka likened the title match in Yokohama to be like a barbecue with butter falling into the fire, and told Hajime Ohara on the last night that he was the "burnt scum" of it when Ohara sarcastically told him to enjoy the taste of his barbecue.
Takashi Sugiura and Kaito Kiyomiya continued to stalemate, with Sugiura telling Kiyomiya that he had better bring his energy to Yokohama. In a post match promo on the 12th he said that he was going to "win a way that he cannot stand up" either by knockout, pin or referee stop.
GHC BELT NEWS
GHC Heavyweight Champion: Takashi Sugiura
GHC Junior Champion: Kotaro Suzuki
GHC Heavyweight Tag Champions: Go Shiozaki & Katsuhiko Nakajima
GHC Junior Tag Champions: Minoru Tanaka & Hi69
All titles will be challenged for on the 16th December at "Great Voyage in Yokohama Vol.2"
Kaito Kiyomiya will challenge for the GHC Heavyweight
Daisuke Harada will challenge for the GHC Junior
Yuji Hino & Maybach Taniguchi will challenge for the GHC Heavyweight Tag
The Backbreakers (Hajime Ohara & Hitoshi Kumano) will challenge for the GHC Junior Tag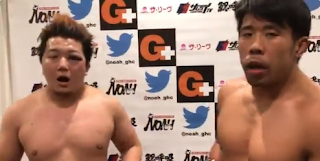 TOUR TIDBITS
~ President Uchida told Katsuhiko Nakajima that "I don't kick people, and laugh" when discussing teams for Masao Inoue's bowling tournament
~ Atsushi Kotoge got his cape back that Yoshinari Ogawa threw into the audience at Korakuen Hall
~ YO-HEY had planned to go buffo to use the dojo tanning machine, but unsurprisingly, December is too cold and the dojo doesn't have much in the way of either heating or air-con, and he apologized for the inconvenience of his not getting naked. Please let that be the end of his story.
~ Atsushi Kotoge started waving The Hooligans flag around (they had left it behind), his cloak also broke and Kumano took a secret picture of him fixing it.
~ Naomichi Marufuji has been able to start very light training. Makoto Hashi (old dojo friend from the AJPW days) has been helping him with physiotherapy (he trained as one when he retired from NOAH), and they talked of old times during the rehabilitation sessions.
~ Everyone in NOAH has a nickname, Kinya Okada's is apparently "Oka-chan"
~ Atsushi Kotoge was scolded for timekeeping by Go Shiozaki and then Takashi Sugiura for taking too long rushing around the hall
~ This was apparently Tadasuke's first time in a NOAH  ring against Takashi Sugiura (he showed "amazing power" when he lariated Sugiura according to a fan)
~ Kinya Okada gave a post match interview for his debut, he says he admires everyone, but he has no hero. He wants to be his own wrestler.
~ Hitoshi Kumano has picked up a nasty looking black eye during the last three days of "Winter Navigation 2018".
~ The top of Kinya Okada's head and hair vanished on the entry screen into the blue background due to a glitch, making him look like one of the "Coneheads".
~ Kaito Kiyomiya celebrated his third anniversary in wrestling on the 9th December
~ Masao Inoue told Quiet Storm not to chop him as "it hurts as its cold".
~ Kaito Kiyomiya really likes tomatoes (says he will be the only person eating them at a buffet, his fridge is full of them, ate them at an interview instead of an apple).
~ Hi69 celebrated his 37th birthday on the 12th December.
~ Katsuhiko Nakajima has had a new t-shirt released…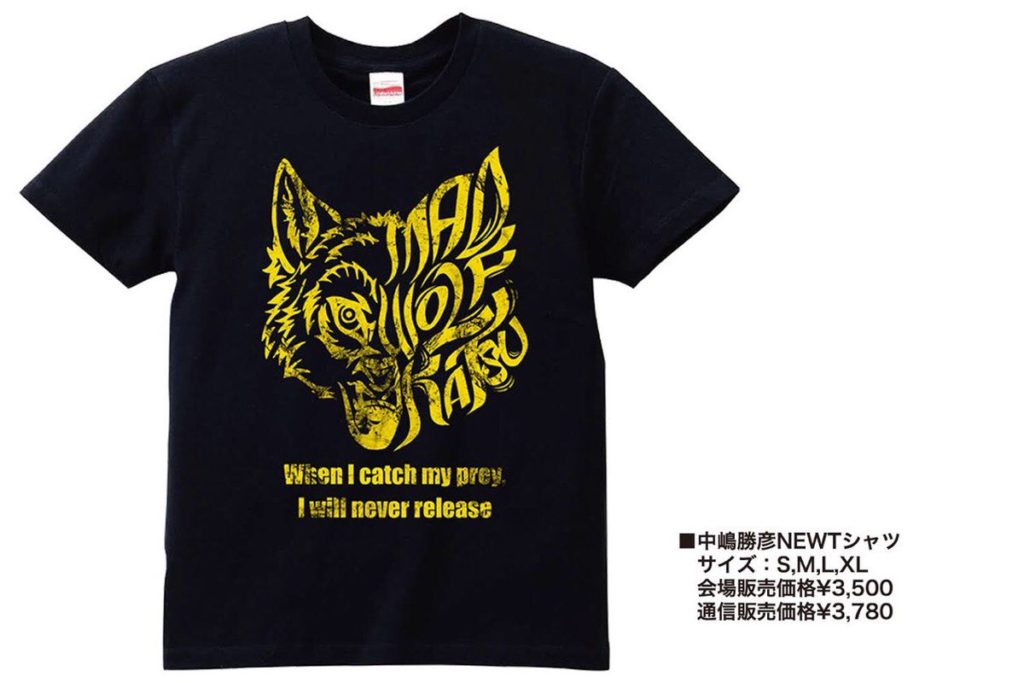 KING SHAMELESS CORNER
He's been good this week. Expect that to change after he's had to behave himself at Yokohama.
BROADCASTS
The event on the 7th December, will be broadcast on the 15th December
The event on the 16th December, will be broadcast on the 22nd December
BOOK CORNER
English translation of Naomichi Marufuji's biography "Heir to The Ark"
(Chapters 1 and 2 are complete, 3 is currently ongoing)
Review of "Anything is possible ~ The Eddie Edwards Story"
LINKS
"I have been with Noah for eighteen years, I have worn the belt and carried Noah" ~ mini interview with Takashi Sugiura. 
"I will change the scene with the win on the 16th December" ~ interview with Kaito Kiyomiya 
"I will not be beaten" ~ Kaito Kiyomiya pledges generation change by taking the GHC 
"Come At Me You Bastards" ~ Kenoh's column (December 2018) 
Image credit ~ NOAH GHC
With Yokohama being the last big event; how will the landscape shake up? Let us know on social media @theCHAIRSHOTcom and always remember to use the hashtag #UseYourHead!