Press Release: Shaul Guerrero Guests On Women's Wrestling Weekly
Women's Wrestling Weekly features Lucha Underground & WOW's Shaul Guerrero!
The newest episode of Women's Wrestling Weekly has dropped featuring none other than Lucha Underground and WOW-Women Of Wrestling's Shaul Guerrero (check out another lady of LU on the show here).
The Chairshot was issued the following press release today for the episode, which you can watch check out in the video above:
SHAUL GUERRERO FROM LUCHA UNDERGROUND AND WOW IS THE SPECIAL GUEST ON WOMEN'S WRESTLING WEEKLY AND TALKS ABOUT HER DEBUT ON LUCHA UNDERGROUND AND ANNOUNCING FOR WOW
FOR IMMEDIATE RELEASE
WPW Weekly Hosts, TK Trinidad &  Evan T Mack Break Down Women Wrestling News For The Week
PRESS RELEASE- Los Angeles
Get it on YouTube:https://youtu.be/OnxiRbagrBs  or download the podcast version on iTunes:https://itunes.apple.com/us/podcast/womens-pro-wrestling-weekly/id1354335221?mt=2 with highlights below:
SHAUL TALKS ABOUT HER DEBUT ON LUCHA UNDERGROUND
I've always had an eye on Lucha Underground especially since I left WWE, but honestly I had an agent and he hooked me up with Chris DeJoseph and he was fantastic. And he knew my mom because he was a writer for WWE for a while. He was like, 'Yeah, we wanted you on the show for a long time but we didn't know you were interested. And I'm over here like, 'Yeah dude, let's do this' and it was that simple. And of course, I have Chavito there and I knew a lot of people there already and it was very much a homecoming and it was a wonderful atmosphere. I can't believe it finally aired. I was waiting every single week watching and waiting for the bomb to drop and it's been fantastic.
SHAUL TALKS ABOUT ANNOUNCING FOR WOW
He [David McLane] just so happened to be at Lucha Underground taping that I happened to be at. I was only there for two days. Lucha Underground tapes for a long time and our paths happened to cross and when he heard me announce; he didn't see me he just heard me and was like who is that person and I need her to announce for WOW. And then he found out, 'Oh I'm a Guerrero ". And everything fell into place.
SHAUL TALKS ABOUT WANTING TO DO MORE IN ENTERTAINMENT
I want to do a movie, I want to do more acting. And I have done a lot of theatre in Orlando and I've gotten into here, in Chicago. And I would really love to get into film and tv.
SHAUL TALKS ABOUT GOING BACK TO WWE
You know what, when it comes to WWE… I always get the question on social media a lot, where's it like you know' why don't you come back?' And it's not really my decision if I want to come back; it's theirs. You know and of course, I would love it if WWE saw all my stuff with WOW and saw all my stuff with Lucha and saw all my stuff; my potential to manage and announce and do anything I can. WWE will always be my family. My dad and mom were with them than they were with us. So, that is definitely home, it always will be and I appreciate them for everything they did for me and for my husband. So.. I here.. I'm not going to say no.
SHAUL TALKS ABOUT HOW SHE MET AIDEN ENGLISH
We might when I first was at FCW and I was there before him. And I thought I was hot sh*t. You know, I was FCW champion, queen of FCW and he showed up and he was the opposite of what a wrestler would look like. You know, my husband build is different, he is this pale Irish kid, he plays music, this theatre geek and when he first came in; I was like "eww, who's the pale kid'. When I came back to WWE after I went to rehab, he was this confident man and he was so nice and we lived in the same apartment complex and he was always offering to help me with anything I needed. He was like, ' do you need a ride, do you need anything?'  That blossomed into flirting and then the moment we went on our first date, we just haven't stopped being with each other and the rest is history.
SHAUL TALKS ABOUT WHY PEOPLE SHOULD WATCH WOW
I admire Tessa Blanchard so much, I love watching her in the ring. She is just a fireball and I look up to her so much, she is one of the examples of what I wanted to be if my body could handle wrestling as much as she is killing the game right now. But like, I love watching her and she is so intense. You have to watch WOW.
SHAUL TALKS ABOUT ENTERING THE LUCHA UNDERGROUND RING FOR THE FIRST TIME
It was so overwhelming. It was so humbling… That's everything I wanted to do for my dad and I know I can't wrestle the way I want to..but in that 2-minute segment, I felt that I got to be that …finally…what I always wanted to be. I got to be his daughter, I got to bring honour. I'm so thankful for Chavito because he looked out for me the entire time..And I think he would have been proud. I love the Lucha Underground believers, they're fantastic. They made me feel so welcome… I was terrified.. I was like, 'I'm going to walk out and everyone was going to be like, 'who's this b**ch, I don't know her'.
Get it all on this week's brand new episode of AfterBuzz TV's Women's Wrestling Weekly: The Number One Women's Wrestling Show on the Planet!
What did you think of this episode of Women's Wrestling Weekly? Let us know on social media @theCHAIRSHOTcom and always remember to use the hashtag #UseYourHead!
Greg DeMarco's YouTube Performance Report: WWE Raw (4/22/19)
You shouldn't be surprised at the video that topped Raw on YouTube this week.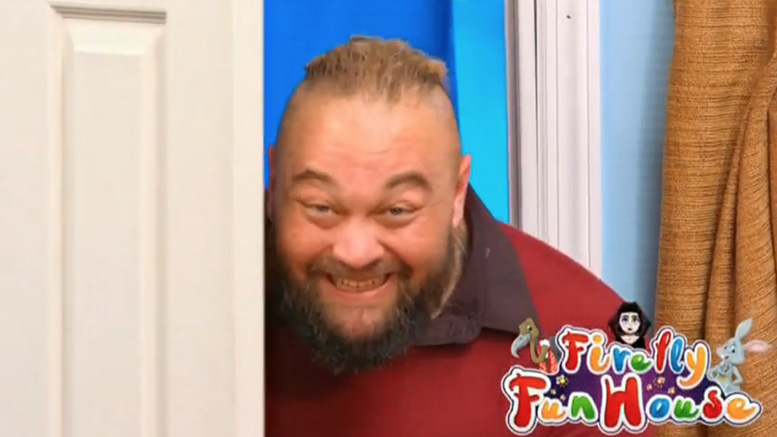 A look at the YouTube performance for the April 22nd edition of WWE RAW!
As we all know, social media and other outlets have become a huge means of drawing in interaction and viewers for WWE. Most people will point to television ratings like they did during the Monday Night Wars in the late 1990's, however that can be skewed with so many various means of watching today that do not include cable television. As such, YouTube has joined social media as a metric as important to WWE as television ratings (if not more).
As you've become accustomed to, here is this week's RAW YouTube Report, compiled Wednesday morning, for the 4/22/19 edition of WWE Raw:
Bray Wyatt's Firefly Fun House – 2 million views
Seth Rollins' challengers emerge – 1.58m views
AJ Styles vs. Baron Corbin – 904k views
The Miz vs. Drew McIntyre vs. Baron Corbin – 815k views
AJ Styles vs. Rey Mysterio vs. Samoa Joe – 775k views
Becky Lynch & Lacey Evans promo – 450k views
Robert Roode vs. Ricochet – 440k views
Becky Lynch vs. Alicia Fox – 395k views
Naomi vs. Billie Kay – 332k views
Cedric Alexander vs. Cesaro – 325k views
The Revival and The Usos Backstage – 292k views
Sami Zayn runs down the WWE Universe – 282k views
The Viking Raiders decimate The Lucha House Party – 225k views
Zack Ryder & Curt Hawkins discuss The Viking Raiders – 126k views
Ratings analysis appears after the ad – buy a shirt!
---
Elisa looks great in her Chairshot gear.
You can, too!
Be like Elisa and get yours at:
https://www.prowrestlingtees.com/related/thechairshot.html
---
Greg DeMarco's WWE Raw YouTube Ratings Analysis
It should be no surprise that Bray Wyatt's Firefly Funhouse comes in at #1 for the week, surpassing 2 million views. We are in the post-Easter week, so numbers are down overall (only 2 videos over 1 million views), but this one definitely has people talking. It's also the #18 trend on all of YouTube.
Seth Rollins also topped a 1.5 million, as we had the show opening multi-man promo scheme designed to set up the matches for later. The set-up and those matches were the major focus on Raw on YouTube this week, ranking #2-#5 in terms of views.
Becky Lynch didn't deliver this week, as she might be suffering from a bit of overexposure. The Raw women's division continues to rebuild, making me wonder why they broke up The Riott Squad. The division occupied spots #6, #8, and #9, and cumulatively they barely broke a million views. But let's be honest, the less people that see Becky Lynch vs. Alicia Fox, the better.
Also bad news for the tag team division, as they occupied 3 of the four bottom videos.
My favorite video…the Robert Roode pornstache!
What did the YouTube results for this week tell you?
ROH Announces Return to Hammerstein & Lowell
ROH returns to Hammerstein for Manhattan Mayhem!
Ring Of Honor announces a huge weekend of events in July including their Hammerstein return for Manhattan Mayhem!
Big news out of ROH today as they return to the Hammerstein Ballroom in July for Manhattan Mayhem, plus head to Lowell for Mass Hysteria. They were last at Hammerstein for Final Battle 2018. The full release is below the ad–buy a shirt!
---
Elisa looks great in her Chairshot gear.
You can, too!
Be like Elisa and get yours at:
https://www.prowrestlingtees.com/related/thechairshot.html
---
Directly from the release:
ROH TO PRESENT BIG SHOWS IN MANHATTAN, LOWELL IN JULY
Still riding a wave of momentum coming off the historic G1 Supercard event, Ring of Honor is headed to Manhattan and Lowell, Mass., for two must-see shows in July.
ROH will present Manhattan Mayhem at Manhattan Center's Hammerstein Ballroom on Saturday, July 20, and Mass Hysteria at the Lowell Auditorium on Sunday, July 21. Both of these big shows will stream live for HonorClub.
Tickets for the Manhattan and Lowell events go on sale next Wednesday, May 1 at 10 a.m. Eastern for HonorClub members, and Friday, May 2 at 10 a.m. Eastern for the general public.
In addition to experiencing all the hard-hitting, in-your-face action that only ROH can deliver, fans in Manhattan and Lowell will have an opportunity to get autographs and photos with the stars of ROH at pre-show meet and greets!
There is no such thing as a "house show" in ROH. Every event matters! So don't miss your opportunity to see The Best Wrestling on the Planet live!
ROH PRESENTS MANHATTAN MAYHEM
SATURDAY, JULY 20
BELL TIME 7 P.M. ET
MEET AND GREET 5 P.M. ET
THE MANHATTAN CENTER'S HAMMERSTEIN BALLROOM
311 W 34TH STREET
NEW YORK, NY 10001
ROH PRESENTS MASS HYSTERIA
SUNDAY, JULY 21
BELL TIME 7 P.M. ET
MEET AND GREET 5 P.M. ET
LOWELL MEMORIAL AUDITORIUM
50 EAST MERRIMACK STREET
LOWELL, MA 01852