ROH News: Former WWE Creative Team Member Joins ROH Full-Time, Star Leaving?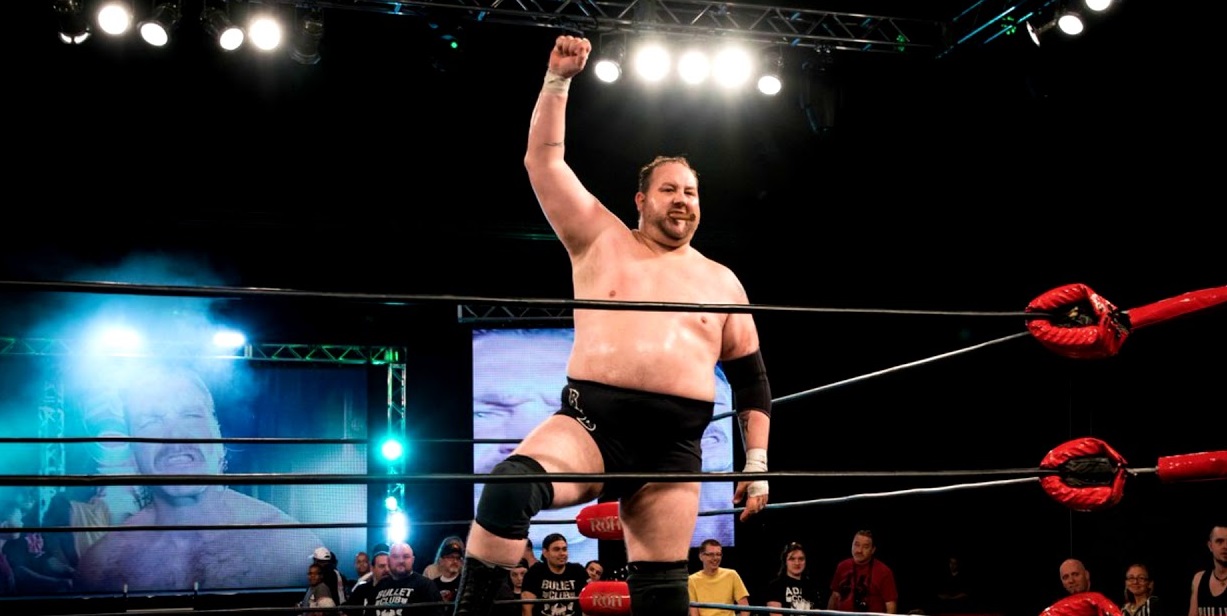 Ring Of Honor has a new behind-the-scenes hire, but may lose another star!
As we've recently noted, Ring Of Honor has been making a point to re-sign as many of its stars as possible with WWE still in a signing craze, MLW looking to lock talents in and the rumored All Elite Wrestling promotion starting up.
Lately, ROH has been able to keep a couple of its stars as reigning Ring Of Honor World Champion Jay Lethal has re-signed (see that story here), while Silas Young just revealed he would be sticking around as well (find that here). As reported by PWInsider, Beer City Bruiser noted this week on Facebook that he has an announcement coming up, as his contract will be expiring on December 31st. It was noted that there was some talk about WWE being interested in Bruiser months back, but no word on anything recently. Additionally, it's being said that this doesn't necessarily mean he will be leaving ROH either, as it's believed some talent who have expiring contracts will keep working without a deal or while one is negotiated.
In other, behind-the-scenes ROH news today, PWInsider is also reporting that the promotion has hired on former WWE creative team member Kevin Eck full-time. While Eck's exact role moving forward wasn't specified, he had already been doing work for ROH on their website.
What do you think Beer City Bruiser's announcement will be? Let us know on social media @theCHAIRSHOTcom and always remember to use the hashtag #UseYourHead!
MLW News: Next Match For MLW Superfight Announced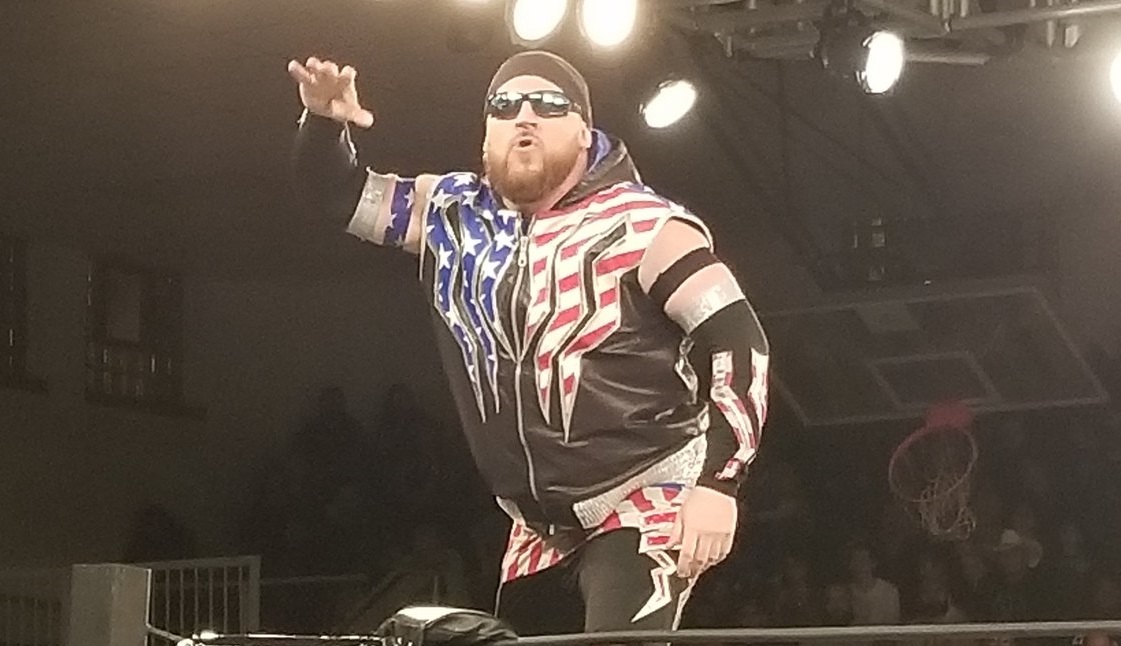 Another match has been added to MLW Superfight!
As has been noted, Major League Wrestling will be back in action for the first time this year on February 2nd when they head to Philadelphia, Pennsylvania for Superfight.
The event which will not only broadcast live on beIN Sports, but also double as an MLW Fusion television taping, has already had some big matches announced including Low-Ki putting his MLW World Heavyweight Championship on the line against 'Filthy' Tom Lawlor, as well as Pentagon Jr. and Rey Fenix defending the MLW World Tag Titles against The Hart Foundation.
Today, MLW has revealed another match for the card that will pit two lucha stars in singles competition as Gringo Loco (who is now signed to MLW) takes on Puma King:
Puma King will pounce in Philadelphia as the luchador returns from Japan for a clash with another wily luchador in the rudo known as Gringo Loco.
MLW today announced Puma King vs. Gringo Loco at MLW: SUPERFIGHT at the 2300 Arena. The event is an MLW FUSION TV tapings for beIN SPORTS.
Fans can buy tickets starting at $15 at http://www.MLWgo.com.
Puma King was last seen winning a flag match on MLW Fusion's Christmas Special (watch for free). Since then, the feline luchador has traveled the globe including an extended tour of Japan. Now back in North America, Puma King looks to keep his record purrrrfect on February 2nd when he lands in the 2300 Arena.
Gringo Loco, meanwhile, has been popping off some big matches over the last few months including a wild brawl with the destroyer LA Park as well as competing for the middleweight championship.  Now Loco looks to move into the fast lane by defeating the sleek and spectacular Puma King in a statement match.
Can the coolest cat in the sport out lucha the rudo Gringo Loco? Find out live in Philadelphia February 2nd at the 2300 Arena as MLW presents a live network special for beIN SPORTS (buy tickets).
Tickets to witness the event live in Philadelphia start at $15 at MLWgo.com.  Tickets will also be available day of show at the box office.
Rumor Killer On MLW Trying To Sign CMLL's Dragon Lee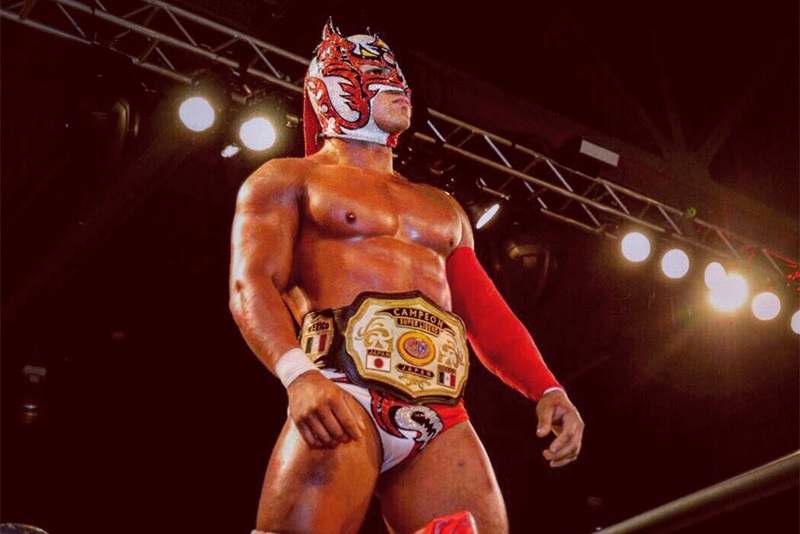 Is MLW trying to sign CMLL's Dragon Lee?
As we noted last week, Ring Of Honor has signed CMLL's Rush to an exclusive contract, a move that is now preventing him from his scheduled appearance for Major League Wrestling's WrestleMania week event (read the full story here).
Over the weekend, it was reported MLW was in a "bidding war" to sign another CMLL star, Dragon Lee, who is the younger brother of Rush. Reportedly, Dragon Lee is on the verge of signing with ROH, however we have some clarification regarding his possible talks with MLW.
According to Court Bauer, MLW's CEO, the company was never in discussions with Dragon Lee on a deal. It's being said that while CMLL informed MLW they would still be able to work with some of their talents, Bauer decided against it after what went down with Rush, feeling that were he to promote a CMLL star and then have said star removed due to CMLL's relationship with ROH would not be good for MLW.
Additionally, PWInsider has noted that MLW will continue to use lucha libre performers, but only those who are independent workers or those who are associated with AAA. As for Dragon Lee signing with Ring Of Honor, at this time nothing has been confirmed.