The 2018 WWE Slammy Awards (If They Existed)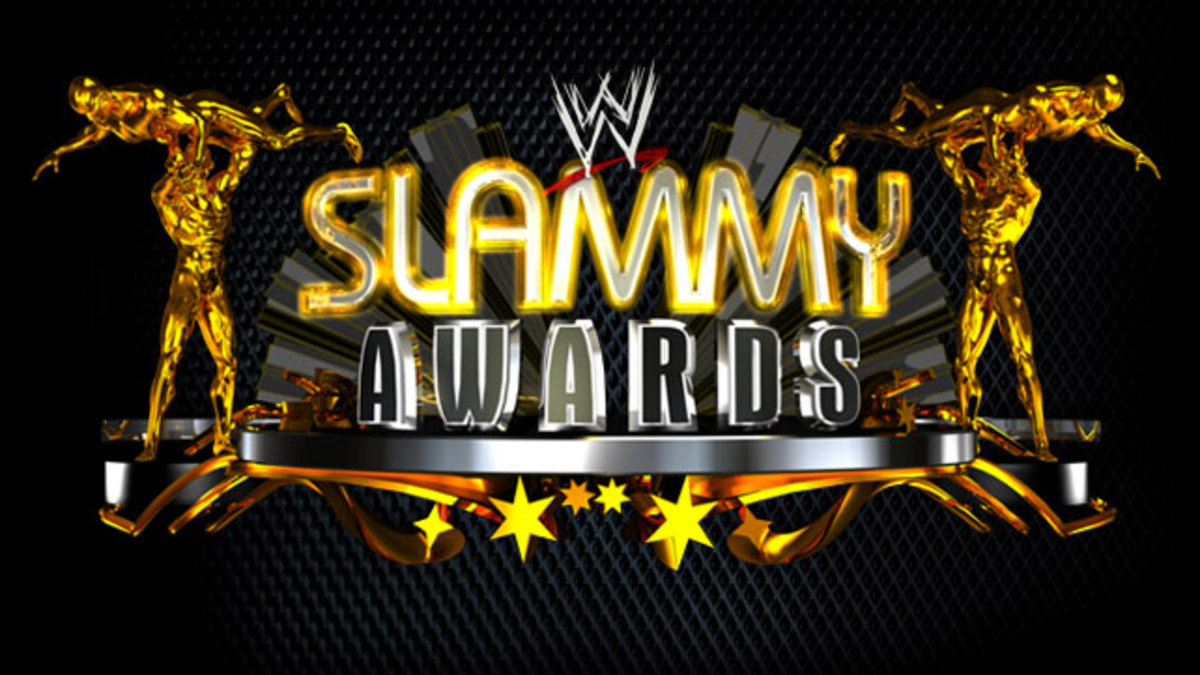 The WWE Slammys…aren't happening! But you don't have to go hungry as Steve Cook has you covered! See what he's awarding for 2018.
Remember the Slammys?
Of course you do! The Slammy Awards were WWE's answer to the Oscars, Emmys & all the other award shows I don't watch. They seem to come & go in spurts. The first two took place in 1986 & 1987. After seven years away, the Slammys came back for 1994, 1996 & 1997. Eleven years passed, and starting in 2008 the Slammys had their longest run of success, taking place once a year through 2015.
Then they stopped. We're not sure why, other than Vince McMahon seems to lose interest with the idea every so often. Some of the Slammys shows were better than others. I enjoyed the 96 & 97 editions that took place the night before WrestleMania, before WrestleMania Weekend was a thing. I remember the Dennis Miller-hosted edition not going so well, proving once and for all that Todd Pettengill was a superior performer. The later editions were fun for the most part though.
I feel that one thing missing from WWE these days is fun. Bringing back the Slammys would be a good way to liven things up on the Red Brand. If there were Slammys this year, here are some of the categories & winners I think we would have…
WWE Network Show of the Year: Something Else To Wrestle With Bruce Prichard
I'm still kind of amazed that WWE agreed to this. One of the most popular wrestling podcasts for quite some time has been the one that Conrad Thompson hosts with former WWE creative team member/talent relations employee/talk show host/whatever the hell else he did there back in the day Bruce Prichard. Whether or not Bruce tells the truth 100% of the time, the stories he tells have been interesting enough to keep people coming back. WWE decided to bring Bruce & Conrad in-house for a show on the Network similar to the podcast. By "similar" I mean three hours shorter and with less curse words.
If you're like me, your interest in podcasts depends on the topic. There were episodes of this I was very interested to watch. There were episodes I didn't bother with because I didn't care about the topic. I'm just amazed that this existed, and I have no idea if they're coming back for a second season, but if they are I'll click on the episodes of stuff that interests me.
Which is a step up from most WWE Network shows.
Surprise Return of the Year: Shawn Michaels returns to the ring at Crown Jewel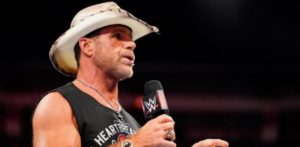 The controversy surrounding this event almost made us forget that this actually happened. For years, Michaels swore up & down that he would never come back. He did in 2018. Most of us assume it was the sweet Saudi blood money that did it, but he claims it was the interesting opportunity to work with HHH, Undertaker & Kane again. People claim a lot of things.
OMG Moment of the Year: Daniel Bryan kicks AJ Styles in the groin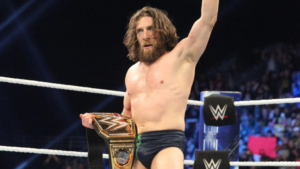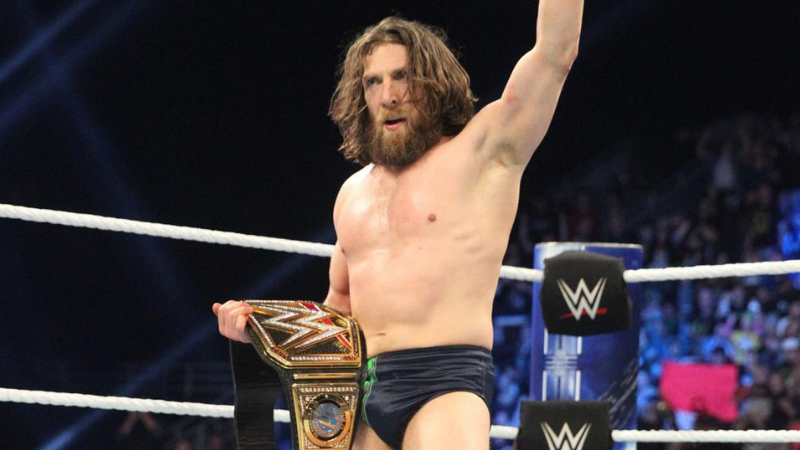 You could really do a group pick for this and include all of the times AJ got hit in the groin in 2018. Or you could have a separate Slammy Award for Best Strike to AJ Styles' Groin. I think Daniel's takes precedence over the others, as it actually led to Styles losing the WWE Championship. It also led to Daniel saying he hoped his daughter would kick a hundred men in the groin, which was pretty hilarious.
Double-Cross of the Year: Dean Ambrose turns against Seth Rollins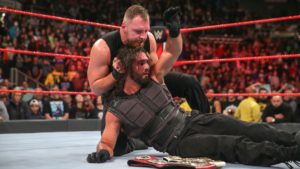 Out of all the face/heel turns this year, the one that took place the same night that their mutual friend announced that his leukemia had come back has to take center stage. The turn was pushed ahead to that night to get the biggest response. Yet, I feel like it also had the effect of getting people to turn off the show, which makes sense to some degree. As depressing as Roman Reigns taking time off to deal with a disease was, his fans surely would have stuck around to see his friends. Once one turned on the other, why care? I think WWE made that one episode of Raw so depressing that people didn't want to come back.
It didn't help that future episodes were dominated by the presence of Baron Corbin. I mean, seriously, what the hell? If this was all Vince's idea I support the existence of the XFL to keep him busy.
"Tell Me You Didn't Just Say That" Insult of the Year: "I don't respect Brock Lesnar, and I damn sure don't fear that b*tch." – Roman Reigns
The Big Dog was on fire this night.
"This is Awesome!" Moment of the Year: WWE Evolution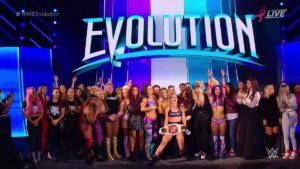 We would need a moment on the Slammys for WWE to pat itself on the back for the Women's Evolution, and what better way than to give the first all-women's PPV the Moment of the Year award? Makes sense to me, and there were a fair share of "This is Awesome" chants that night.
Hashtag of the Year: #TheMan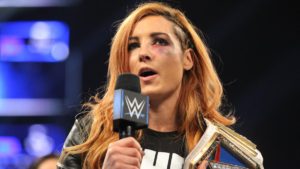 Has anybody in WWE owned Twitter like Becky Lynch has this year? Absolutely not. She has been Straight Fire on that platform throughout 2018, and eventually it translated to the ring. When I first saw her trying to get "The Man" over as a nickname I rolled my eyes, but I'll be goddamned if everybody else didn't go along with it, and eventually I did too.
Rivalry of the Year: Charlotte Flair vs. Becky Lynch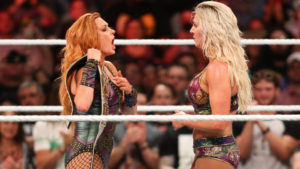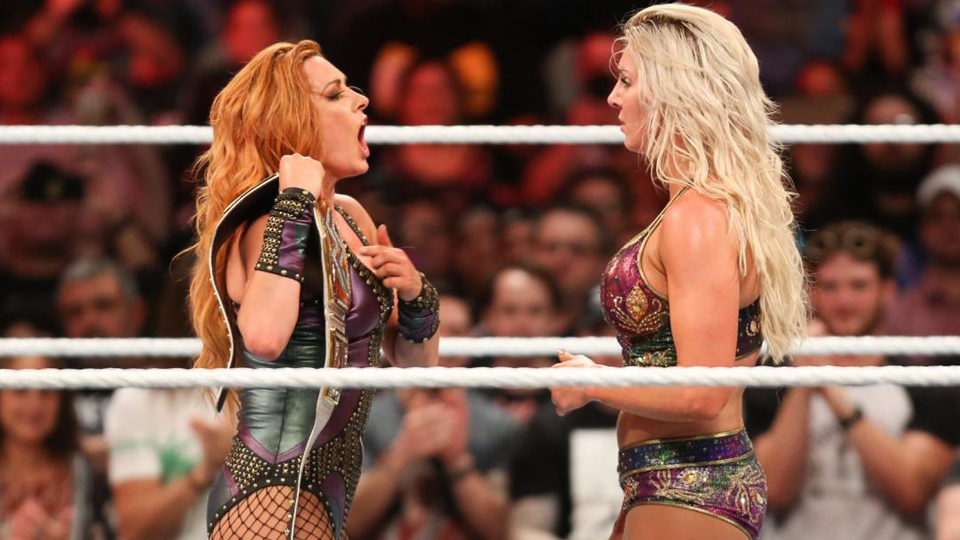 Early on, these two promised not to be like Sasha Banks & Bayley, who will probably get votes for Worst Feud of the Year wherever people do these things. At the time, it was insinuated that Charlotte & Becky's friendship was stronger, but I think most of us knew that it wasn't. Sasha & Bayley's temporary struggles were more awkward because their friendship was real. No matter what happened, they couldn't quit each other. We've all had friendships like that. Maybe something happens that should make it end, but we keep hanging on due to our love for the other person.
Becky was quicker to quit Charlotte, even if Charlotte still seems to think there's something there. I think that helps the feud, honestly. Sometimes mutal hate isn't as strong as unrequited hate, especially if the matches go along with the story.
Match of the Year: Kurt Angle & Ronda Rousey vs. Triple H & Stephanie McMahon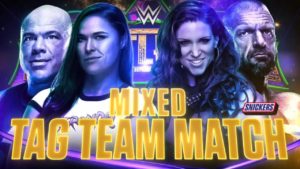 This match had a lot of things going for it. It was Ronda's first match. It was a rare wrestling appearance from Kurt, Triple H & Stephanie. There was definitely car wreck potential, but it was an entertaining piece of business. NXT has had tons of five-star matches this year, and I'm sure some of you are wondering why I'm not listing one of them. I think this one would get the votes from the WWE Universe, and the people backstage.
NXT Superstar of the Year: Velveteen Dream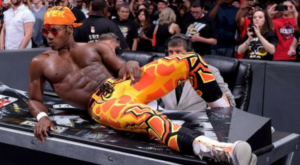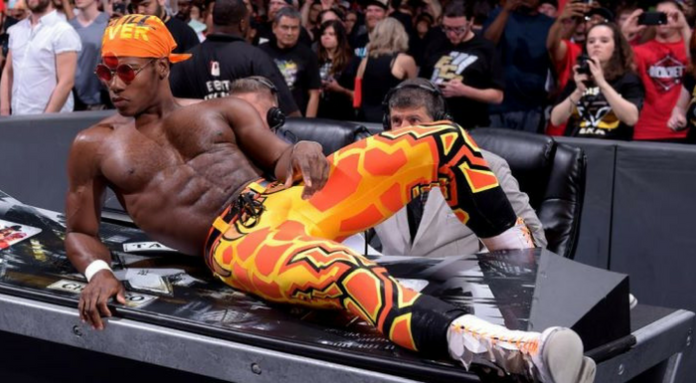 Dream seems like the cool kid with the NXT fans these days, so I assume he'd get the vote.
Breakout Star of the Year: Braun Strowman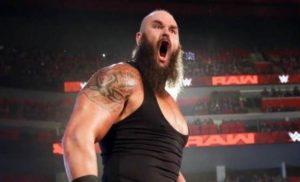 I feel like at some point this would have been the actual answer, now it's kind of default because I can't think of anything better. Maybe Drew McIntyre?
Tag Team of the Year: Sasha Banks & Bayley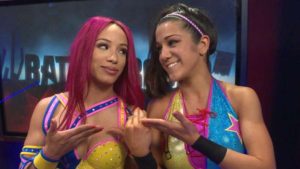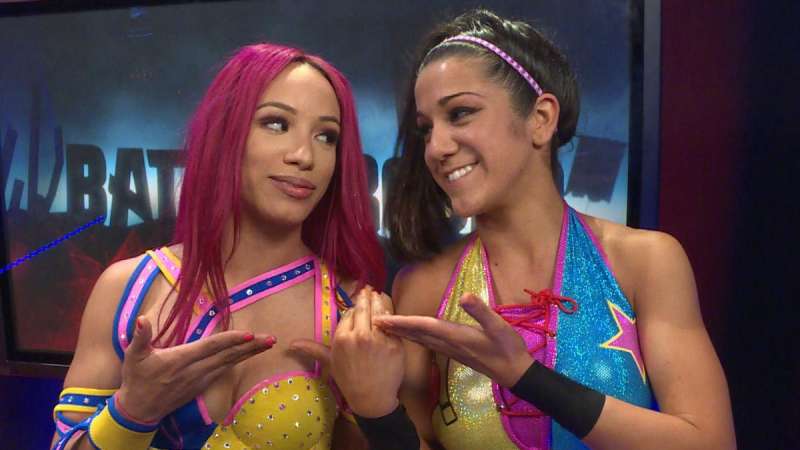 Another one I have no idea about. Most of the options on the men's side have had mixed success this year. The Usos & New Day have been kinda there. The Bar's had some good stretches. Most of the good teams on Raw have broken up. It seemed like Sasha & Bayley were going to break up for months, but they stuck together. If I'm giving Charlotte & Becky rivalry of the year, giving Sasha & Bayley tag team of the year makes sense.
Right? Sure.
Woman of the Year: Ronda Rousey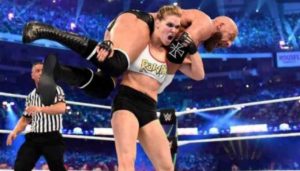 A lot of women have had good years. One would expect the Raw women's champion with the most mainstream appeal to get the vote though. It'd also give her rivals another reason to hate her, which is always good.
Man of the Year: Roman Reigns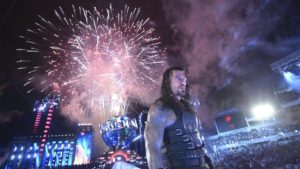 There are a couple of legitimate candidates here. AJ Styles held the WWE Championship for most of the year. Seth Rollins has been burning it down throughout 2018. At the end of the day, I think Reigns gets the votes. I assume they don't bring him back for this, so Ambrose can accept on his best friend's behalf and do something heelish to continue that story.
Now doesn't this sound like a better way to spend three hours than most recent episodes of Raw have been?
Let us know what you think on social media @theCHAIRSHOTcom and always remember to use the hashtag #UseYourHead!
King's WrestleMania Rewind: Stone Cold VS. Scott Hall (WrestleMania X8)
Chris King is back with another WrestleMania Rewind, looking at the NWO's Scott Hall battling Stone Cold Steve Austin at WWE WrestleMania X8 from Toronto!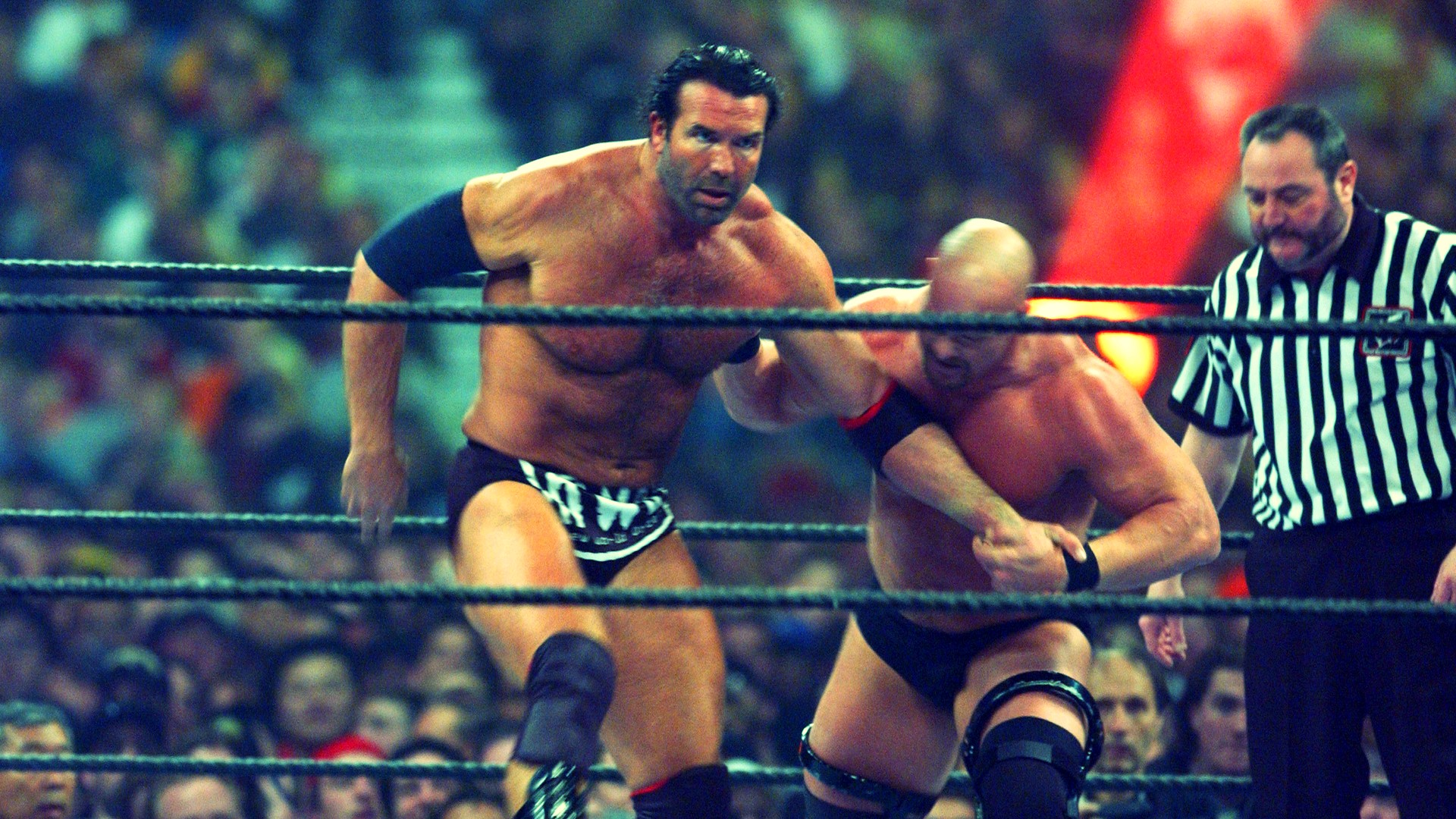 Chris King is back with another WrestleMania Rewind, looking at the NWO's Scott Hall battling Stone Cold Steve Austin at WWE WrestleMania X8 from Toronto!
Chris King is back this week with another edition of WrestleMania Rewind, where he is rewatching all the past Mania matches and feuds. This week you're in for a treat as we look back at 'Stone Cold' Steve Austin vs. Scott Hall at WrestleMania X8.
In late 2001, Vince McMahon bought out his competition WCW and acquired the rights to a plethora of talent including Booker T, Eddie Guerrero, Chris Benoit, and the iconic trio known as NWO. Hulk Hogan; Kevin Nash, and Scott Hall were hell raisers, and what better way to make a name for yourself than take out the two top superstars in the WWE The Rock, and Stone Cold?
The NWO cost Austin his chance at becoming the Undisputed Champion at No Way Out during his match with Chris Jericho. Adding insult to injury, the NWO spray-painted 'The Texas Rattlesnake' with their brand logo just like they did in WCW. As you can imagine, Austin was pissed and out for revenge against the group and primarily Scott Hall.
Hall would challenge Stone Cold to a match at WrestleMania 18. Both superstars beat the living hell out of each other leading up to this highly-anticipated match for who runs the WWE.
The glass broke and Stone Cold made his iconic entrance, and black and white NWO covered Halls' entrance alongside Kevin Nash. With the odds stacked against 'The Toughest S.O.B' could Austin or NWO prove their dominance? Sadly the NWO  broke up that very night when Hulk Hogan came to the aid of his adversary The Rock after their 'iconic' dream match. Stone Cold would ensure the victory with the Stunner. Hall would perform an Oscar-worthy sell over the finisher.
What a time to be a wrestling fan in the 2000s when nothing was impossible for WWE. Who would've thought WCW would go out of business and Hogan would make his long-awaited return to WWE?
King's WrestleMania Rewind: Seth Rollins vs. Kevin Owens (WWE WrestleMania 36)
Chris King takes a look at the most underrated WWE WrestleMania matches, and starts off with Seth Rollins battling Kevin Owens at WrestleMania 36!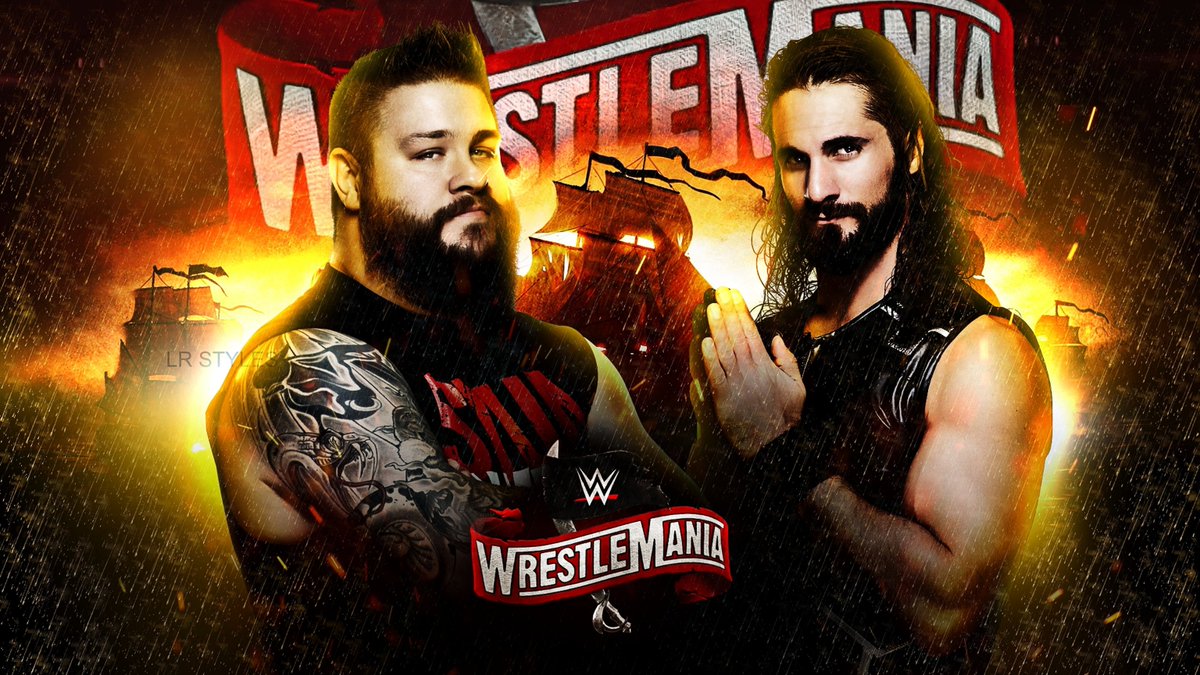 Chris King takes a look at the most underrated WWE WrestleMania matches, and starts off with Seth Rollins battling Kevin Owens in the WWE Performance Center at WrestleMania 36!
Chris King is starting a new series heading into WrestleMania season dubbed WrestleMania Rewind. Each week he'll be going back and sharing his insight over underrated matches at the Show of Shows. First up, is Kevin Owens vs. "The Monday Night Messiah" Seth Rollins at WrestleMania 36.
At the 2019 edition of Survivor Series, Rollins sacrificed himself during the men's traditional match allowing SmackDown to ultimately gain the victory. The following night the self-proclaimed Messiah, berated the whole roster but KO was not having any part of it. Owens quickly became a huge barrier in Rollins' cause for the greater good. The Authors of Pain attacked Owens with Rollins' character in question.
Owens finally had enough of his rival's mind games and torment and challenged Rollins to a match on the Grandest Stage Of Them All. Rollins mockingly accepted his challenge and the match was made official for night one of WrestleMania. Owens came out of the gate beating the holy hell out of the Monday Night Messiah trying to achieve his long-awaited moment at Mania but, Rollins tried to steal a disqualification victory by using the ring bell.
Owens hellbent on revenge provoked Rollins into turning their encounter into a no-disqualification contest where the fight could be taken all over the empty arena. The highlight of the match, was when KO used the WrestleMania sign to deliver a thunderous senton bomb through the announce table. Owens would secure the victory with a Stunner in an incredible match. Despite having no crowd during the pandemic era, both KO and Rollins put on an intense performance under the brightest lights.
In my personal opinion, this was a great feud that helped both superstars in their transformation as compelling characters for years to come.