Top 5 Stardom Matches of 2018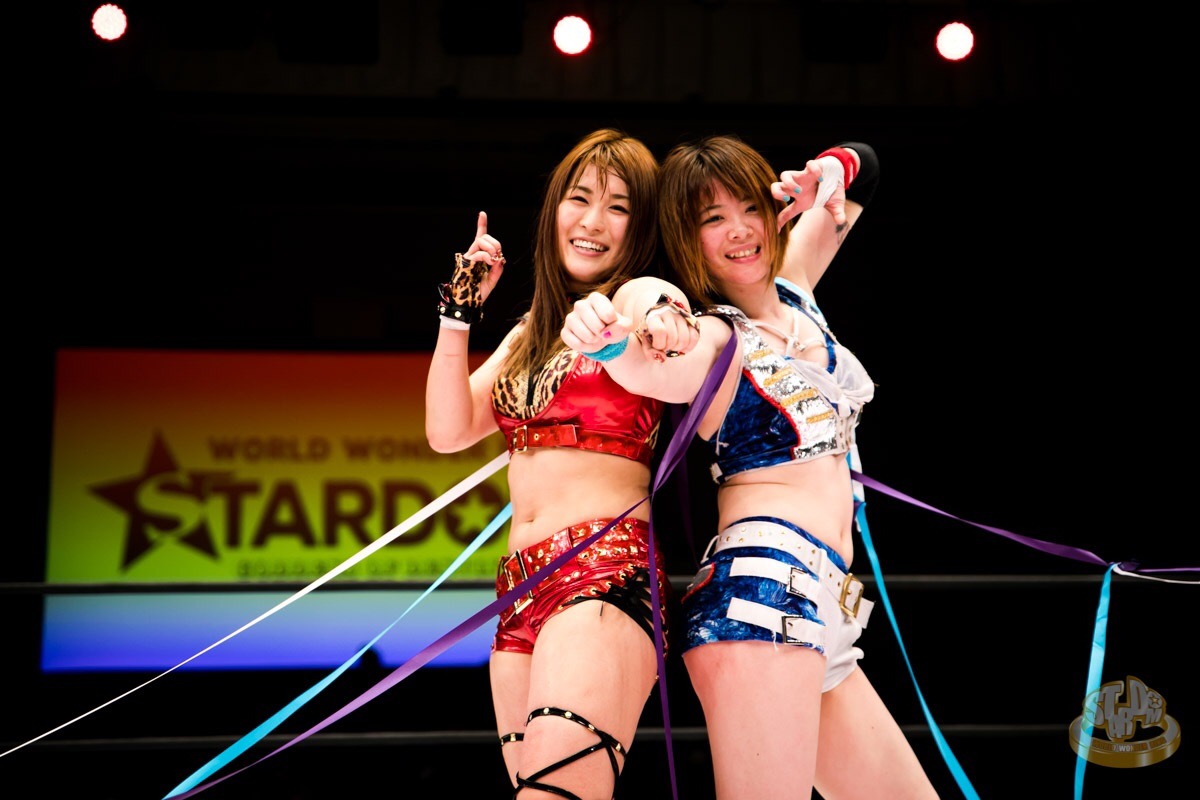 Well you didn't think we'd have all these Top 5s and forget Stardom did you? We have a Joshi Expert just for these reasons! Let's see Mathew's top Stardom matches of 2018.
This one is a bonus list I wanted to do for a couple of reasons and one will be at the bottom of countdown later.
I'm sure people were surprised that a single Stardom match didn't make it to my list this year and it's not that they were bad by any means, it's just that the matches I listed were just a little bit better.
However, I decided to give them their own list with my Top 5 favorite matches of the promotion as they do deserve to be viewed. So out of just Stardom, which five were my favorite for the year? Well, let's check it out.
5. Starlight Kid vs. AZM (Queen's Fes in Sapporo 6/3/18)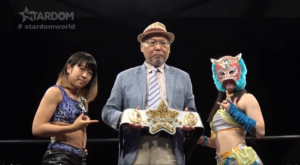 – This one even I'm surprised that it made it on here too but at the same time, Both AZM and Starlight have been tearing it up lately this year every time they face each other that it's hard to ignore them for that reason alone. Stardom recently created a new title called the Future of Stardom Championship and it's a title qualified for people that are under twenty years old and/or have less than two years of experience which they both qualify for due to their age as they both have years of experience. Starlight won the title in April against AZM and she would then tell her that she would love to defend the title against her sometime and it looks like she now has an equal when it comes to the division.
AZM would eventually earn that title opportunity after pinning Starlight in a tag match and it took place at one of their Queen's Fes shows in Sapporo in June and it was a test for herself to try and take that belt away from her. The two women have unbelievable chemistry in the ring that they would hardly mess up and if they ever did, it's hardly noticeable and they catch it real quick to make it look like nothing happened. When it comes to this new division, these are your two best right now that can carry it to new heights to make it a must watch if they keep it up throughout 2019 alone with the other females involved. The match ended in a no contest due to the time limit and we were unable to get that proper conclusion to see who was truly better as they never had a one on one match after this, but they still fought off in tag matches for the time being. When will they fight for the title again? Who knows, but it'll be worth seeing when that day happens.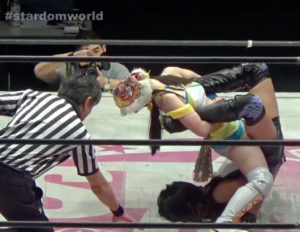 4. Io Shirai & Mayu Iwatani vs. Kagetsu & Hazuki (Goddesses of Destiny 6/19/2018)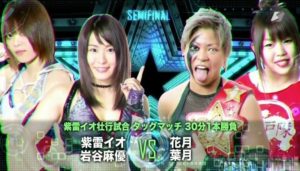 – This would be Io Shirai's final match with the Stardom promotion, the company she has carried for years with her legendary title reigns and the career she made of herself there to make the company a must watch. Before Io would depart Stardom to head to the WWE, she would need to have one final tag match as she teams up with her old rival and former Thunder Rock partner, Mayu Iwatani. Thunder Rock was formed in 2012 before they would disband in 2016 when Io would turn heel to form Queen's Quest but for one night only, the two would team up for her final show in Stardom as they fight two members of Oedo Tai, Hazuki and the World of Stardom Champion, Kagetsu.
For Thunder Rock, they looked like they never lost a step as a tag team after being away from each other for so long but then again, these are the companies best women that can have a great match with nearly anyone but their opponents are no laughing matter either as they could hold out on their own against them. They would fight all over the place in and out of the ring and Io would even hit one last Moonsault off the balcony to send the fans home happy before she would depart. Thunder Rock would win the match at the end and the ceremony they had for Io Shirai was just beautiful. Mayu would surprise Io with a kiss to make her weak in the knees and Kagetsu would tell Io that while she's gone, she'll be the one to lead the company where she left off as they give each other that final respect. Very fun tag team match and a perfect way to send Io Shirai off who's doing more in the WWE to represent Japan and the place she made famous, Stardom.
3. Konami vs. Kagetsu (5 Star Grand Prix 8/18/18)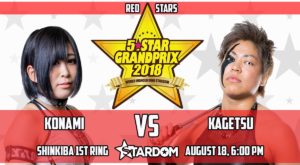 – Talk about a stiff fest right here since that's what Kagetsu and Konami would do together. This was the first day of Stardom's Five Star Grand Prix show which is their biggest tournament of the year, and the two would be paired off in the Red Stars block and even be involved in the first day right off the bat. Kagetsu is the reigning World of Stardom Champion and we haven't really seen her do much with the title except for defeat Viper and Mayu Iwatani, so she needed the challenge to prove herself as the top champion of the company. Kagetsu was up for the challenge to try and be undefeated in her block to go onto the finals and prove she's the actual future of the company and the focus should be set to her instead.
Konami has gone through a character change ever since she got drafted to Queen's Quest and has made herself more lethal with her strikes and submissions that she made sure to capitalize all of them in her matches, especially against Kagetsu since she wanted to prove herself against the champion to thinking that she deserves to hang with the best and won't be overlooked anymore. They went back and forth pulling everything they could against each other here and made themselves feel each impact placed upon them as the match went on. Konami would pull off the surprise as she made Kagetsu tap out on the first night and not only did she defeat her, but she would also leave her with an injured neck in the process to show her who serious she can be and she wanted Kagetsu to remember that should they ever fight again. Both intense and brutal, this is one fight I would check out to see what both of these women are made of and Konami will show you why the Triangle Lancer is indeed 100%.
2. Mayu Iwatani vs. Utami Hayashishita (5 Star Grand Prix 9/24/2018)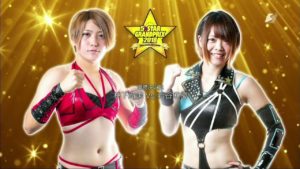 – The Five Star Grand Prix will once again make its way to the list but this time, we'll be talking about the final match of the tournament as the Icon, Mayu Iwatani takes on Stardom's Super Rookie, Utami Hayashishita. Utami is someone who has had a lot of pressure on her ever since making her debut in Stardom since she's also a reality star which set a lot of eyes on the product and people didn't know who she would fair off in the squared circled but to everyone's surprise, she was a quick learner during the training camp and made so much of an impression in her debut that Stardom's President, Rossy Ogawa would even invite Utami to take the final spot of the Red Stars block for the tournament in which of course, Utami would say yes as this would be a perfect opportunity to see what she really is all about.
Utami has impressed a lot of people in this tournament that she would even win her block to even get a chance to fight Mayu as this was now the big test to find out if she can be a future star of the company. The answer to that question is yes as she has had solid matches against a lot of people to prove her worth and did that with Mayu to show the amount of potential she has in the ring and why she has the nickname of Super Rookie. Mayu did a great job in making Utami look like a star with her selling and even making it fairly even with her when it came to their abilities. Mayu would win the tournament to show that she can still be the top star of the company to get a future rematch against Kagetsu for the World of Stardom Championship, which we still don't have an official date for it yet. The main part of the match was still building towards a better future as we seem to know who will be our top stars going forward after the departure of Io Shirai such as Mayu Iwatani, Kagetsu, Momo Watanabe, Jungle Kyona, and now Utami Hayashishita. Still a great match wit ha proper story to back it up that it's a must for those to see how the future of Stardom will be.
1. Io Shirai vs. Momo Watanabe (Gold Star 5/23/2018)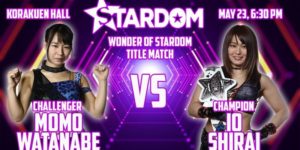 – My favorite match in Stardom for many reasons, one of them is this would be the last time we'll see Io Shirai be a champion in Stardom since she one day had to pass the torch before leaving and two, it was a great match, to begin with. Momo Watanabe fought Io for the Wonder of Stardom Championship in February and she would eventually lose that match but Momo wouldn't give us as it motivated her to do better to one day top her Queen's Quest leader and mentor. Momo had a second chance when she won the Cinderella Tournament and was able to request any match she wanted against any opponent and she would decide to fight Io one more time in a rematch for the Wonder of Stardom Championship since she felt like she was ready this time to defeat her. The match was made official and it would take place at their Gold Star show in the main event.
Momo has been wrestling since she was fourteen years old and already has four years of experience under her belt, and the progression she has made in those four years has been an experience since you can tell she was groomed for success someday when the time was right and it just so happens to be the day where they would pull the trigger. Momo would finally defeat Io to win her first major title as the new Wonder of Stardom Champion and thus, creating a star in the process when she defeated the now former ace. Ever since she defeated Io, she has been pushed to be the future of Stardom while being the main focus for most of their shows, even more so than Kagetsu who is their World of Stardom Champion, so it shows who their prime focus is for the company despite not being their World of Stardom Champion. Momo has successfully retained this title eight times and is three more defenses away from beating for mentors record of ten title defenses. Momo has also had a chance to fight Kagetsu for the World of Stardom Championship which she lost due to a double knockout and has made new rivalries along the way with Hazuki and Mayu Iwatani, who she has defeated in the Icon vs. Ace match a couple of months ago and solidified herself as the top star.
Io Shirai can now be content with the fact that she left Stardom in good hands.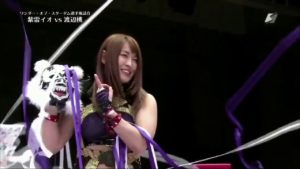 Thoughts:
Thank you all for tuning in for just the Stardom countdown and I do have an announcement or a goal for this one.
Recently, Stardom called out a certain journalist about them complaining that New Japan doesn't have a women's division, but ignore just the female promotions in Japan. The point is to Stardom, I'm interested in being the one to cover more of your shows to give you that much-deserved exposure.
True while I might not have a big credential list, I care a lot about the Stardom product and have been following them for years now that I want to help more people see this promotion since it really is a great company and deserves such recognition. Let's get a #HireMat trend going on Twitter and gonna hope for the best.
Thank you all again and see you all next time!
Tiffany's Takes: WWE NXT (5/22/19)
Prince Pretty is back on NXT!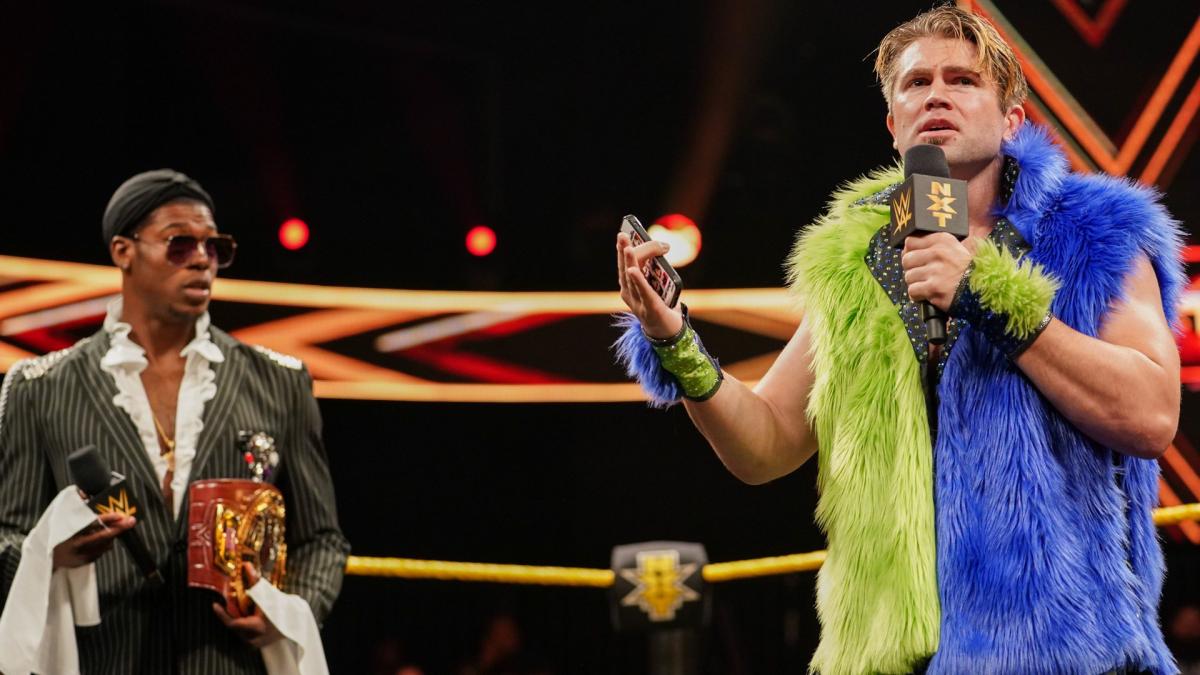 Tiffany's Takes dives into this week's edition of WWE NXT as the black and yellow continues their built to Takeover XXV!
As we head into TakeOver XXV, what is the state of WWE NXT this week?
NXT Championship: I love when a babyface drops some hard facts. I also love that I'm apparently better at math than Adam Cole. Gargano pointing out that Cole's talking point about winning the first fall was nonsense was so fun. I do like that we're getting Part II at Take Over XXV, but I was surprised that Gargano didn't insist that UE be banned from ringside.
The tag team match between Gargano/Riddle vs UE was fabulous! It seems that all is back on track between Strong and Cole, at least for now, but it remains to be seen how it'll be after TakeOver.
North American Championship: This segment was really interesting. Tyler Breeze never really got any traction on the Main Roster, so moving him back to NXT makes sense. I think the match between him and Dream will be an interesting one, but I don't see Dream dropping the title.
Women's Division: Candice LeRae seems to finally be back on track after months of being Gargano's perpetually worried and vengeful wife. Her match with the Lone Star Loca, Reina Gonzalez was so good! WWE certainly seemed impressed with Gonazalez after the Mae Young Classic, so it was nice to see her get some screen time. Going by Baszler's actions after the match, it appears that Ms. LeRae is on track for a title shot, thank God.
Remind me to never piss off Io Shirai.  The Genius of the Skies definitely seems to be tapping into her hardcore side because the sight of her wielding that Kendo stick AND using it scared the shit out of me. It's pretty clear that the reckoning between Shirai and Shayna Baszler is going to happen at TakeOver.
Well, it is officially official, Mia Yim and Bianca Belair will meet again NEXT week and settle the score. I really want Yim to win this because her booking has been weird considering her talent.
---
Elisa looks great in her Chairshot gear.
You can, too!
Be like Elisa and get yours at:
https://www.prowrestlingtees.com/related/thechairshot.html
---
NXT Tag Team Championship: Another announcement was made officially official – Viking Raiders are no longer NXT Tag Team Champions, but because the Street Profits didn't get an ACTUAL pinfall, the titles are now vacant. I love that Regal has made it a ladder match between the only four tag teams in NXT right now: Forgotten Sons, Street Profits, Burch and Lorcan, and Undisputed Era. I have a feeling Forgotten Sons will win, but we'll see.
Sean Maluta vs Mansoor: This was a good, if random match. Sean Maluta has been back to WWE several times since the Cruiserweight Classic, but he never seems to stick around for very long. Mansoor seems to be someone WWE is very high on considering he's racked up several victories over the last few months. The match was okay, but since it was two jobbers going at it, it was hard to get into. I was more excited about Maluta than Mansoor.
Overall Thoughts: So, how was NXT US this week? It was really good. They're really kicking the build to TakeOver XXV into high gear without making it seem really rushed, especially in situations where substitutes are being made (Dream vs Breeze).
Even though it LOOKS like all is well in Undisputed Era, the fact that all of them have matches next Saturday makes me wonder if that's when the final breakdown will happen, especially with Strong taking on Riddle. I'm very excited by the change in Io Shirai, I think Baszler's going to learn the hard way to never underestimate someone's willingness to fight.
That's it for Tiffany's WWE NXT Takes. Be back on Monday for RAW!
Andrew's WWE Raw and SmackDown Live Ratings & Analysis (5/20 + 5/21/2019)
Coming out of Money in the Bank, how do the WWE main roster shows stack up?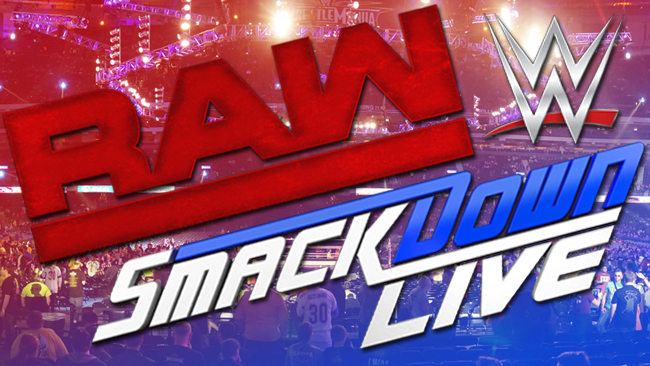 Coming out of Money in the Bank, how do the WWE main roster shows stack up?
We've got a Beast in the Bank and a new title being debuted on Raw.
So generally speaking this could be interesting. I guess there's only one way to find out.
Let's get to the shows!
Raw Ratings:
Sami Zayn vs Braun Strowman: Strowman wins via Running Powerslam – N/A
Cesaro vs Ricochet: Cesaro wins via Gotch Neutralizer – ** ½
The Usos vs The Revival: Revival wins via Dirty Roll-Up – *** ¼
Becky Lynch, Alexa Bliss & Nikki Cross vs The IIconics & Lacey Evans: Becky wins via Guillotine Leg Drop – **
WWE 24/7 Championship Scramble: Titus O'Neil wins – * ½
WWE 24/7 Championship: Robert Roode vs Titus O'Neil (c): Roode wins via Roll-Up – N/A
Drew McIntyre vs The Miz: McIntyre wins via Claymore – ** ½
WWE 24/7 Championship: Robert Roode (c) vs R-Truth: Truth wins via Roll-Up – N/A
NoDQ  Tag Match: Seth Rollins & Kofi Kingston vs Bobby Lashley & Baron Corbin: Kingston wins via Trouble in Paradise – ** ¼
Analysis:
Brock and Heyman come out to kick things off. Brock seems to be loving the hate, using the briefcase like a boombox. Heyman doesn't say anything interesting beyond the fact that he made it clear that Brock isn't sure which belt he wants yet. But Brock seems to be tickled, and I was amused.
Foley takes a Uber to the arena! We all know he didn't pay for that one, Foley is notoriously cheap.
Wait, so Sami and Braun are going to have a match? Even though Braun didn't hang Sami up, and we can kinda figure it was Brock, or someone trying to help Brock. We need to see Sami get smashed? I mean, the crowd seemed to like it, even though Braun is bland and his involvement against Sami is just dumb. But it is what it is.
Wh-Why do we need to hear Lars Sullivan talk? So, generic cornball question from Charles is interrupted by…the god damn Lucha House Party. Okay well that's a half point off of the score. Oh god, they're giving them a modicum of offense too. Sheesh…no one cares about any of these four. Stupid Lucha morons.
Ricochet and Cesaro time! Oh okay, start with a commercial, hey the match starts to pick up, and then we go to that crappy picture in picture commercial break during what might've been a Sasuke Special from Ricochet. Well, talk about taking a match that could've been match of the night, and butchering it with poorly timed breaks.
So Styles and Corbin will clash eventually? Well…ugh.
So Shane is claiming he's done with The Miz and moving onto Reigns. But now Shane has Drew Mcintyre in his arsenal as well as Elias. While I don't mind this whole thing from a pro wrestling perspective, I'd really prefer McIntyre to stand on his own for a singles push soon. Playing the lackey really isn't a great look, even though yes, it's well positioned in the story.
This was a solid match between the two best tag teams in WWE. The fact that The Revival went over because of heel tactics is even better. So with the Usos' being jerks and The Revival taking a few short cuts, we might get to see a few good matches out of this. I don't need a whole year like New Day and The Usos basically had, but a few months of solid matches would be great.
Firefly Fun House introduces another verse to the theme song and a 90s style introduction clip, and then distorted into a creepy video with depressed kids and Let Him In, written on faces and shirts. Not the quality I've been expecting, but not awful.
Alexa comes out for Moment of Bliss with Nikki Cross in tow. Alexa is seemingly getting nasty with Nikki and she's just acting like a loyal puppy who wants to make Alexa happy. Granted, I still see this as a bigger game, but that's not the point Becky Lynch comes out for the interview and IIconics and Lacey Evans interrupt. A few decent lines were thrown around, Becky challenges all 3. Nikki immediately stepping up to fight with Becky was cute and perfectly simple with the "I'll be your partner". Also the way the heels try to dismiss it since they're one short and Becky just shrugs at Alexa and says "She'll do". Plus the whole just stand there and look pretty, let the man do the work – that's just a fantastic line, and Alexa plays along bringing her coffee. If Alexa really is hurt, this was a genius way to get them all over in a match. Alexa being disinterested sipping her coffee and just occasionally rooting on her team was perfect. This was such a perfect moment with a decent match attached.
Okay so the new title is effectively the PG Hardcore DDT Heavymetal Weight 24/7 and Free Tank of Gas championship! Foley has a scramble match and we see a few people we rarely see, including Eric Young doing his best Crash Holly impression. Titus World Slide wins the scramble, so he's the inaugural champion, only to be rolled up at the top of the ramp by Robert Roode after like 65 seconds of being champion. Then the Scooby Doo chase begins!
Miz puts up a solid fight being out numbered and outclassed by McIntyre. So Shane just being a manipulative prick is great. Working his way on the Mr. McMahon 2.0 persona is entertaining and again, Roman and Miz being on the same page and working together as a positive thing…are just unexpected.
Joe makes a convincing point that the referee screwed up. I guess we'll see how this goes.
Oh R-Truth has a car ready for Robert Roode, and funnily enough, a referee also. One Roll-Up later and the perfect Saturday Morning Cartoons on the brain mofo has the 24/7 belt. Three total champions in like 60 minutes. This is gonna be gold. I'm waiting for a Bayley Buddy to pin the champion.
So even though the tag match was turned into a NoDQ match, Bobby and Baron still kind of suck. Solid match all in all, but it's very reminiscent of when Baron was GM and he'd just add stipulations and still fail more often than not.
Overall Score: 6.5/10
Really solid episode of Raw. Decent wrestling, storylines were moved along well enough, 24/7 title could be fun and damn did that whole Moment of Bliss thing play out like a damn beauty. So I would give the show a 7, but Lucha House Party being on the show and getting in offense is a half point off.
Firefly Fun House was a little disappointing and just there, so neither added nor subtracted to the Steiner Math.
SmackDown Live Ratings:
Andrade vs Ali: Ali wins via Inside Cradle – *** ¼
Carmella vs Mandy Rose: No Contest – *
Kofi Kingston vs Sami Zayn: Kofi wins via Trouble in Paradise – ** ½
Becky Lynch & Bayley vs Lacey Evans & Charlotte Flair: Bayley wins via Roll-Up – **
Elias vs Roman Reigns: Reigns wins via Spear – ***
Analysis:
So Elias apologizes to Shane and uses the fact he put all his energy into the performance, for why he lost. It's a decent excuse. Oh we're getting a rematch tonight. Gotta love Shane trying to set up anything and everything to soften up Roman for Jam in the Sand III.
Okay so the fake out reveal for Big E was funny and then the side comments about Becky's mom were also amusing. Kofi trying to end the digressions by saying he needs to be serious since he's champion was an amusing jab at people saying he's a comedy act. KO and Sami interrupt, as Sami talks, the New Day take a jab at KO losing and Owens just walks off. Sami makes a challenge to stand up for him and his buddy. Ok, I don't expect Sami to win, but it should be a decent match.
Carmella and a bunch of others are looking for R-Truth, but Carmella is his friend, trying to help him out. So we get Truth in a blonde wig and Carmella needing to give him a makeover.
So we get a great match for people who like good wrestling. Andrade and Ali seem to work well together and it was just fun to watch. Ali getting the win is interesting, cause that makes you wonder if he positioned himself as next in line for the Intercontinental Championship, or maybe it becomes a Triple Threat. This result could have interesting ramifications.
Mandy Rose and Carmella have beef that came from the MiTB Ladder match, and we get a non-finish when the undercard mob comes out to get R-Truth since he came out to second Carmella. I'm a little annoyed at the non-finish, but Carmella and R-Truth are amusing.
Kofi and Sami was shorter than I'd like, and also didn't do much to help Sami, but I guess if they're moving away from KO and Sami until after the Saudi show, it was fine. Plus the Dolph Ziggler attack needed time, so the shorter match was necessary I suppose.
Roman walks in and Elias is looming above him singing his song – and it was actually pretty neat. I like the way the scene was framed, and definitely came off as Elias trying to play mind games.
This women's tag wasn't really set up in as entertaining of a way as the 6 woman tag from Monday. This is just Champs versus people they just beat. The match was fine and Bayley getting the pinfall after Becky got ganged up on a little bit was fine.
Oh Jinder and the B-Team catch Truth, but he manages to get away.
The ring work may not have been fantastic, but the story beats were entertaining. Shane trying everything to screw Roman over the same way he's screwed with Miz, but failing this time, added a wrinkle. Shane looked concerned for a change, until Drew McIntyre showed up to tip the scales. Shane going from concerned to "yup this was all part of the plan, yup", is a fun moment.
Overall Score: 6/10
Even though I didn't mind the show, it was really nothing overly special. A few beats were rehashed from Money in the Bank and Monday, so this falls into the same rut that SmackDown has hit lately. Instead of feeling like two shows, SmackDown just extends certain stories and feels like only half of the show is dedicated to new/unique stories.
So not a bad show, but in no way was it a must watch.