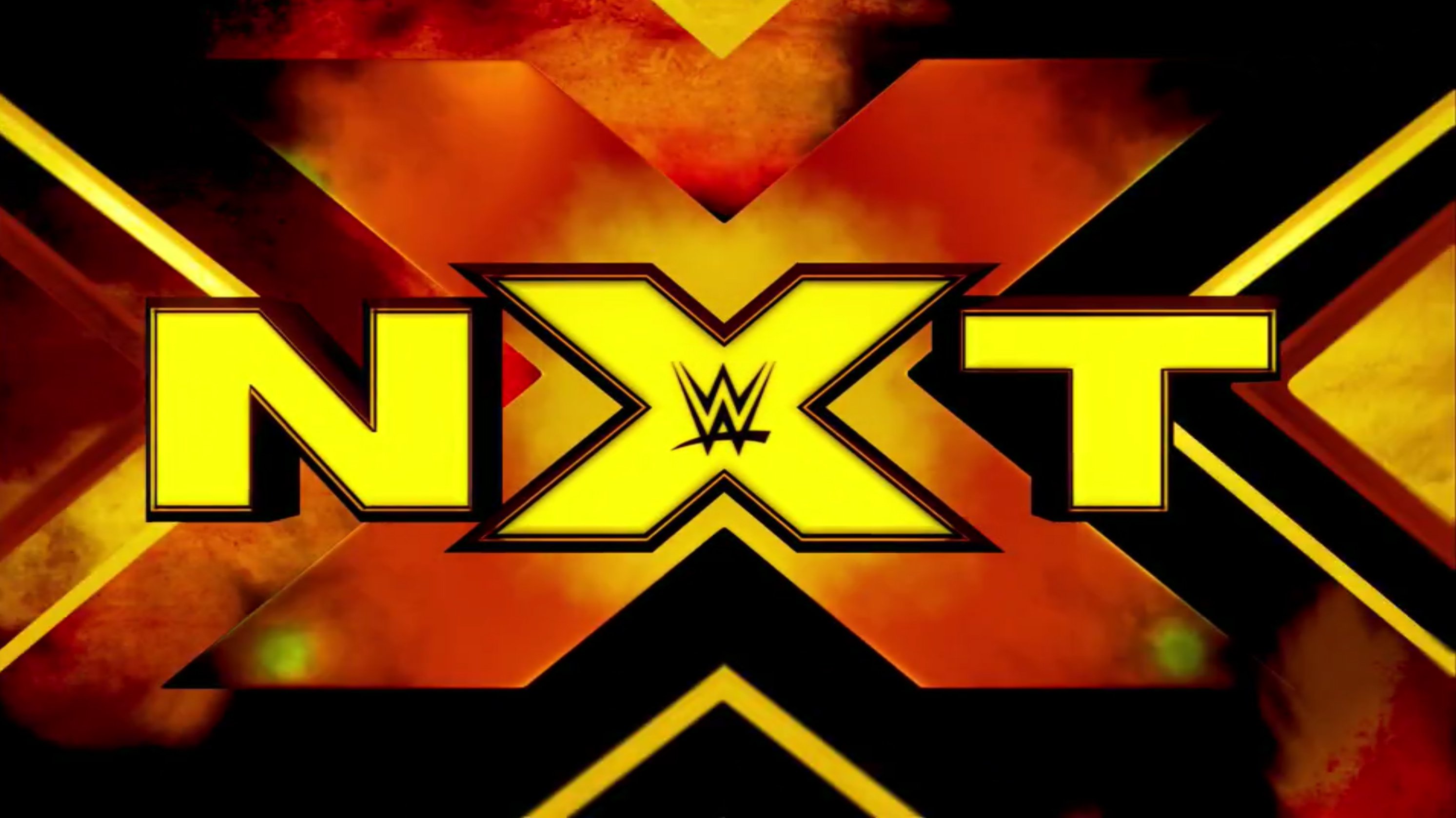 WWE NXT is the apple of many an internet fan's eye, but there's  more than one reason why. Abe has a look at the reasons!
Most of us know some of the obvious reasons why NXT consistently cranks out a great product. It's a shorter weekly program so we're not overexposed to talent. Only five pay-per-views per year means each feud has time to flourish. Those are the big ones. I've tried to dive deeper recently to find more. Let's see if we can make sense of why NXT stands out from the rest.
It's TV-PG Programming For Adults
If you're a wrestling fan, you've probably heard at least one other wrestling fan say that they wish things went back to the way they were in the Attitude Era. You might have even said this yourself. I'm here to say that isn't necessary. Although I can still find things to enjoy about Monday Night Raw, I understand why some fans have stopped tuning in. Raw may be stale to some fans but NXT is already producing the show you're looking for. And it's doing it without the blood or lingerie pillow fights of the past. Not promoting such things also means you can still enjoy it with your children.
NXT truly has its own personality. Even though I'm not familiar with the artists, the #NXTLoud soundtracks for TakeOver events aid in storytelling just as much as everything else. The live band performances at TakeOvers and NXT live events at music festivals form the identity of the brand more than I previously realized. It's during the tapings at Full Sail as well. Those fans watch every aspiring wrestler grow into a star and you call tell they care. It's a family. The more intimate setting also creates a different energy for each match. The events at Full Sail studios are essentially indy wrestling shows with world-class production crews.
It's all of the little things that go into creating the show. If you ask me, I think Raw is a tad overproduced. That probably sounds weird. It's the flagship for wrestling programming so it should look like it, right? Well, I've always been a fan of the NXT setup. As soon as the match starts, the crowd lights are turned down and all spotlights are on the ring. That's what the fans paid to see, after all: the wrestlers. Maybe that's just a me thing but I don't think any of us were a fan of those big, colorful letters that used to appear on screen during promos. Those are just a couple examples. Sometimes less is more.




We're Invested
During every episode of NXT, the writers make sure we care about each story. No segment is wasted and everything has a purpose. There are no "This is Your Life" skits or endless segments of Sami Zayn going through Bobby Lashley's Instagram page. The hour restriction of material helps cut to the chase but I can't even remember a time where social media bashed an NXT segment because it was dumb or boring. It's not just the segments but NXT is billed as the future of the company for a reason.
We've seen numerous talents from NXT thrown to the wayside on the main roster but we've also seen Finn Balor, Seth Rollins, Dean Ambrose, Roman Reigns, Bray Wyatt and Kevin Owens become world champions. And that's just the men's side. Pretty much the entire women's roster on both Raw and Smackdown are NXT grads. Any person that walks through the curtain at Full Sail could be a future star. Dakota Kai actually debuted as Evie back in 2015 when she was the opponent in Nia Jax's first match. Jason Jordan was being presented as just another great athlete until he struck gold with American Alpha. Roman Reigns wrestled his first NXT match under the name Leakee. Becky Lynch, Bayley, and Sasha Banks originally came off as average wrestlers before we watched them find their stride. We've seen the visible results of the formula working. This is why I'm equally concerned for 205 Live and NXT UK.
Before 205 Live, Eddie Guerrero and Rey Mysterio were cruiserweight standouts that rose all the way to the main event picture. Paul London and Brian Kendrick were among WWE's longest reigning tag team champions ever. However, it's been over two years since the revival of the cruiserweight division and we haven't seen a single 205 Live superstar make the jump to the main roster. Fans wanted to see Mustafa Ali answer Seth Rollins' open challenge. I know I'd want to see Buddy Murphy rub elbows with the main roster. So I really don't understand the strict separation. Guys like AJ Styles and Daniel Bryan are one missed meal away from being cruiserweights. In fact, Finn Balor is already under 205 pounds. I understand that they're bigger stars but why can't the 205 Live guys get a chance to expand their audience? Imagine if 205 Live resembled the prestige of NJPW's junior heavyweight division. Finn Balor, Kenny Omega, The Young Bucks, Ricochet, Marty Scurll, Jyushin Thunder Liger, and many others were products of that very division.
Regarding the UK division, Pete Dunne is one of the company's longest-reigning champions of all time. Fans want him to fight Brock Lesnar but the only time we've seen him with the main roster was when he was losing to Enzo Amore. So this is why I'm worried about NXT UK. I don't want it to turn into another sideshow act where the talent never get to appear on television. Zack Gibson draws nuclear heat any time he even breathes on the microphone. Rhea Ripley and Toni Storm are the future of women's wrestling. Don't get me wrong. These shows are great opportunities to be presented in front of bigger audiences. But if they're stuck there forever, then what's the end goal?
We Have Other Wrestling To Watch
If you think about it, NXT needs Raw and Smackdown. Would you feel that one hour of NXT a week is enough if we didn't have five hours of wrestling to watch every Monday and Tuesday? I know that many fans watch wrestling from other promotions there may be even more that are strictly WWE. Think about NXT as the dessert to your main roster meal. It's sweeter, smaller, and easier to consume. By the time we've watched Raw, Smackdown, and NXT, we've found things we like from each show and are satisfied as a result. That's what also allows NXT to have fewer TakeOver events. We may actually lose track of wrestling if there were only five NXT pay-per-views a year with nothing else in between.
I know Raw is an easy target. I get that their booking decisions are mind-boggling sometimes but writing three hours of television every week is an insane thought to me. The writers have to think about future feuds and shows while the entire locker room are performing in live events during the second half of the week. I write fantasy booking articles for this website where I try to book certain stories and events. It's pretty challenging. Every booking article is its own puzzle. I can't imagine what the WWE writer's room is like. NXT, on the other hand, has the luxury of a little more breathing room.
The main roster and NXT are not the only beneficially mutual relationship in wrestling. Every promotion has their own style. Where Lucha Underground lacks in technical wrestling, it makes up for in violence and cinematic storytelling. New Japan Pro Wrestling doesn't have the giant LED ramps of WWE but is basically a Match of the Year factory. If I'm watching other promotions for an extended period, I start to miss WWE. When Raw and Smackdown finish, I look forward to the change of pace that NXT brings. The promotions not only compete and work with each other but the wrestlers continue to learn and grow by wrestling all of over the world. I guess what I'm trying to say is that all wrestling is good wrestling.
What do you think?
Let us know on social media @theCHAIRSHOTcom and always remember to use the hashtag #UseYourHead!
NXT Minus 6: Too Early To Fantasy Book War Games?
Everyone loves fantasy booking. Right?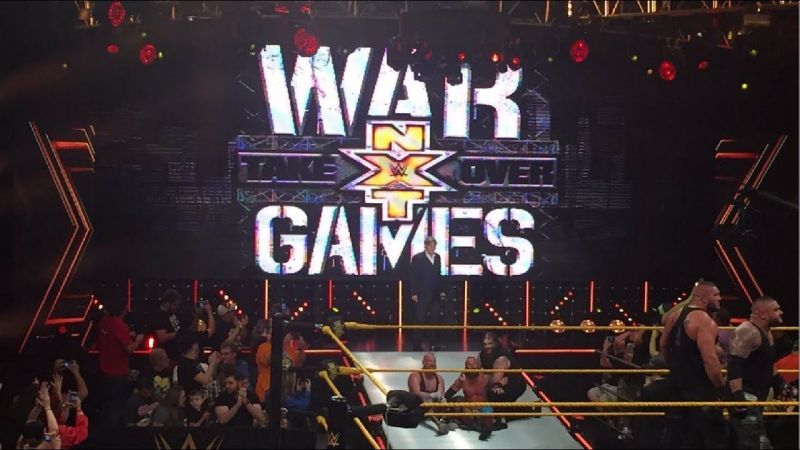 The answer is No. It's not too early.
6. NXT teases us with a Matt Riddle-Arturo Ruas match that went 3 minutes? I know it's not happening, but those guys deserve a Takeover spot. Kudos to NXT for playing up the mma aspect. Everything from Mauro's commentary to the ref stoppage made this feel like it should have been in an octagon. If you haven't already seen it, check out Ruas' match from the Evolve 10th Anniversary show. Dude is a killer.
5. We got the final opening round match of the Dusty Rhodes Everyman Classic. Bronson Reed is good. He delivered what might be the biggest frog splash I've ever seen. There is always a place for athletic big men, but he's not the story.
4. Dexter Lumas is creepy. The key to wrestling is to crank your personality up to 11. If this creepy thing is any part of Dexter Lumas, I don't want to be in a room with him. I don't trust him around my kids. I wonder how many crimes against humanity he's already committed. Creepy in a way that Bray Wyatt can only hope to be.
3. Tyler Breeze enters the running for Savage Burn of the Year. He looked at Jaxson Ryker and asked "Weren't you Buddy Murphy?" Brutal. That line alone is worth the return of Prince Pretty.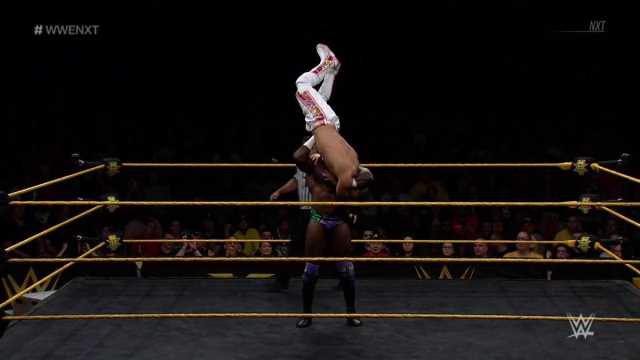 2. I finally got the moment I was waiting for: an interesting KUSHIDA match. I was ready to send him to 205 in exchange for Akira Tozawa. And if this is Apollo Crews, I will gladly take him back full time in NXT. Stellar matchup and worth watching. 4.4 stars. 
1. Oh no, this cannot be happening. They're turning Keith Lee into Kassius Ohno 2.0? He's talking about getting passed over for the new guys? And he's jobbing to Damian Priest next week? Been here a year and zero Takeover matches? The Ridiculous Keith Lee deserves better. THIS…CAN…NOT…BE…HAPPENING!!!
Bonus time: Old school versus new generation. Tyler Breeze heads up a cast of NXT OGs to take on Undisputed Era in (cue William Regal voice) War Games to determine NXT supremacy. Keep Apollo around. Throw in Cesaro and Harper, maybe even Samoa Joe, and you've got yourself one hell of a brawl. Either that or Undisputed Era versus the Club. I'm cool with both.      
Tiffany's Takes: WWE NXT (7-17-19)
Who will be the first to challenge Adam Cole for the NXT Championship?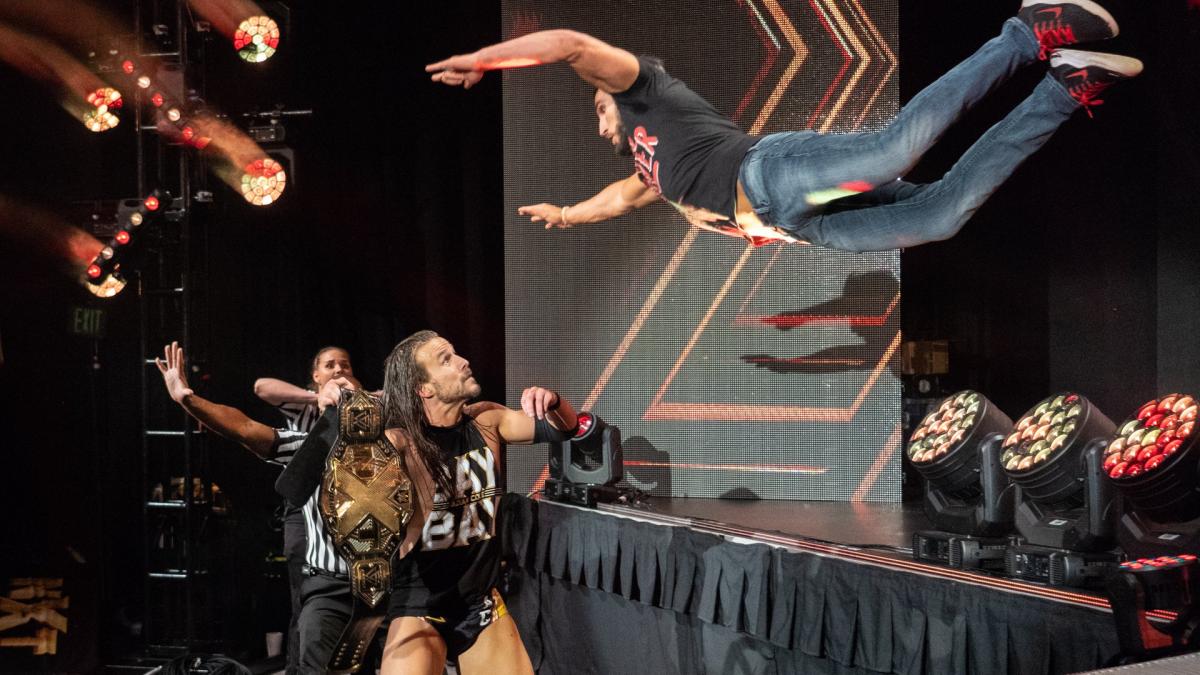 Who will be the first to challenge Adam Cole for the NXT Championship?
Have I ever told anyone that I can't stand Matt Riddle? I have? Okay. I don't even know what it is, but he sets my teeth on edge. I will give him props for having a good match with Arturo Ruas, but I'm not sure what they're doing with his character, except teasing a heel turn after that NASTY beatdown of Ruas. I am here for Killian Dain vs Riddle, that even sounds like fun!
Looks like we are going to Undisputed Era vs Street Profits at some point, but I'm waiting for UE to make a big deal about Street Profits being on the Main Roster for the last couple of weeks.
I love that Mia Yim is learning from everyone's mistakes in dealing with Shayna Baszler and is going after Baszler's friends, who are the real reason she's stayed on top for so long. This feud is going to get nasty in a hurry and I can't wait!
The next match of the NXT Breakout Tournament  had a lot to live up to after two AMAZING matches and one not so amazing. I'm not sure what in the world Australian Strong Styles is, I'm guessing it's like any 'Strong Style' in that it's pretty hard hitting. I also didn't know Australia had a Black Forest, it was never on 'Crocodile Hunter'. I did like this match, however. I can't say it was as amazing as some of the other matches, but it was really good. Bronson Reed won the match for Australia, so we'll see what happens in Round 2.
Someone should tell Tyler Breeze that having a beard doesn't make you a man. I've seen teenagers with better facial hair. I did love the little dig at Forgotten Sons, but I don't think Breeze really wants to pick a fight with Jaxson Ryker, that's not going to end well.
Well, it looks like we'll likely get a confrontation between Io Shirai and Candice LeRae next week, unfortunately for Kacy Catanzaro, she's going to be Shirai's punching bag before that.
I wasn't really into KUSHIDA vs Apollo Crews. I'm just not a huge fan of either guy. The match was really good, but I don' t think anyone really thought Crews was going to beat KUSHIDA, who is getting built into a title contender, but it was a longer match than Crews has been having for most of his WWE run, so there's that.
I'm still not into Keith Lee, I just don't get it, but I'm super stoked  about the prospect of Lee vs Damian Priest, that promises to be a wild match.
So, it's officially official, we WILL be getting Adam Cole vs Johnny Gargano III and it sounds like it's going to be the last one. I did like Gargano comparing his victory tour of trying to inspire young people in Cleveland with Cole's obnoxious antics at the Gargano restaurant. Also, love the 'Johnny Badass' thing, very cool. NXT TakeOver: Toronto II is going to be a wild ride in that Three Stages of Hell match! Thank you, William Regal for booking that!
That's it for Tiffany's Belated NXT Takes! Tune in Monday for Monday Night RAW!