WWE Announces Finn Balor Not At RAW Due To Injury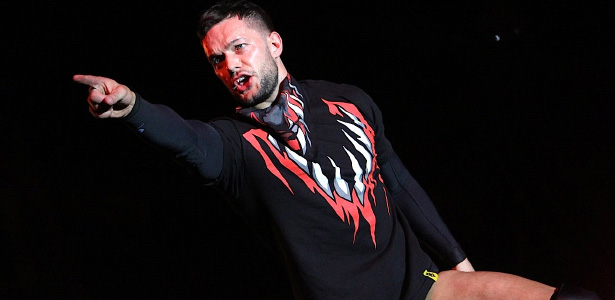 WWE says that Finn Balor has been injured!
As has been noted, WWE's RAW roster was on tour in South America this past weekend for shows in Chile (see results here) and Argentina (find Thursday's results here).
While he was in action in Santiago, Chile, coming up on the losing end of a Triple Threat that also included Drew McIntyre and Dolph Ziggler, RAW Superstar Finn Balor did not appear for the rest of the tour as advertised. Of course, we learned that Finn had been sent home by WWE early (check that out here), something that he would apologize for via Twitter:
I am sorry I could not preform in #WWEBuenosAires
Lo siento no pude competir en #WWEBuenosAires

— Finn Bálor forEVERYone (@FinnBalor) December 7, 2018
With his scheduled match against Drew McIntyre at TLC just six days away and there not being any word on what the possible issue with Balor was, it was believed tonight's episode of Monday Night RAW could provide some clarity. As we would head into a commercial break during the broadcast, our commentary team would promote a match for the show that would pit the aforementioned Ziggler against McIntyre. It was at this time that Michael Cole would note that Balor was not in the building for RAW, saying that he was out with an injury caused by Drew last week.
No details on the injury were given, however as the show continued it would be brought up again, this time Cole mentioning that Balor would be at TLC this Sunday.
Do you think Finn Balor is really injured or is this just all part of the angle? Let us know on social media @theCHAIRSHOTcom and always remember to use the hashtag #UseYourHead!