The Global Invasion Of WWE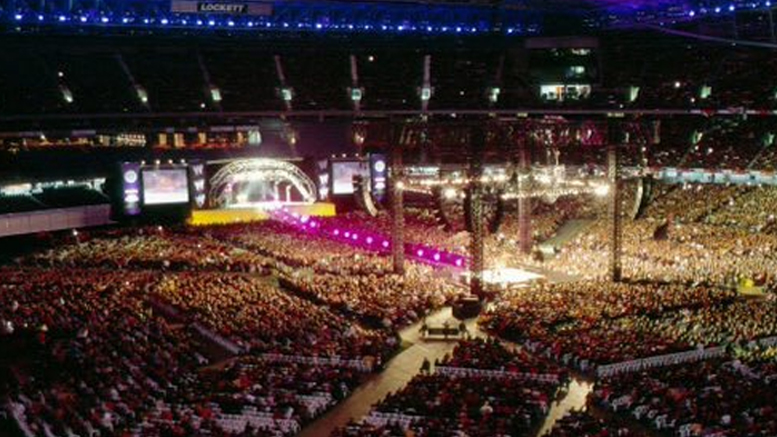 As WWE continues to increase their worldwide reach, the talent pool is becoming more diverse than ever.
WWE with no doubt is the most dominate promotion in all wrestling but the last couple of years thanks to bad booking and fans starting to see other wrestling promotions instead of WWE product has made WWE lose a little of this control they had. WWE plans to create small local promotions around important markets in a way to have a more localized control of this regions and NXT UK is just the beginning.
The NXT UK brand seems to already begin its planning on dominating the UK market with exclusivity contracts for the major stars and with options into buying certain promotions from UK. Also, wrestlers from NXT UK are not allowed to compete against wrestlers who work on promotions WWE seems as direct competition (NJPW and ROH).
The UK wrestling scene will lose a lot of star power very soon and shows will lose a great deal od attendants for this shows, the only positive thing is that more stars will emerge from this but WWE will be looking at the UK scene outside of NXT UK very closely and will be ready to sign them, making things even harder of the rest of promotions of the UK.
WWE plans to make more of this branches all over the world and two important markets they want to invade are Mexico and Japan, two countries with a rich history of wrestling. WWE in the last year has been watching very closely the development of NJPW and their US expansion, and in the last couple of years WWE has been signing all kinds of NJPW talent in a way to stop their growth and now WWE wants to take The Elite from NJPW in a way to stop this US expansion NJPW is doing. With WWE already looking at the Japanese scene, an NXT Japan would make them get talent easier and allow them to compete in one on one with the biggest competition in the wrestling business NJPW.
Latin America is one of WWE's most important markets with a lot of fans in this region and creating branches in Mexico and South America seems as the most logical thing to do, ever since Rey Mysterio left WWE (and before his return), WWE tried with Kalisto, Sin Cara and Del Rio as faces of WWE in the region but at the end they failed and WWE ended up bringing Mysterio back.
Also this could fire back to WWE in a very negative way with the rest of the world making a united front and working together to stop the rise of this branches with partnerships similar to those of NJPW-ROH and promotions sharing talent. Other negative thing is fans seeing this and not supporting this branches but this unlikely but anything is possible in the world of wrestling.
Other important markets WWE could open NXT branches are: Puerto Rico, Spain, Germany, China and India. Only time will tell the consequences to the wrestling world with the birth of the NXT branches all over the world.
What do you think?
Let us know on social media @theCHAIRSHOTcom and always remember to use the hashtag #UseYourHead!
The Good, Bad and Ugly Elimination Chamber 2019
Bobby let's us know how Elimination Chamber ranked with the Good, Bad and Ugly rankings!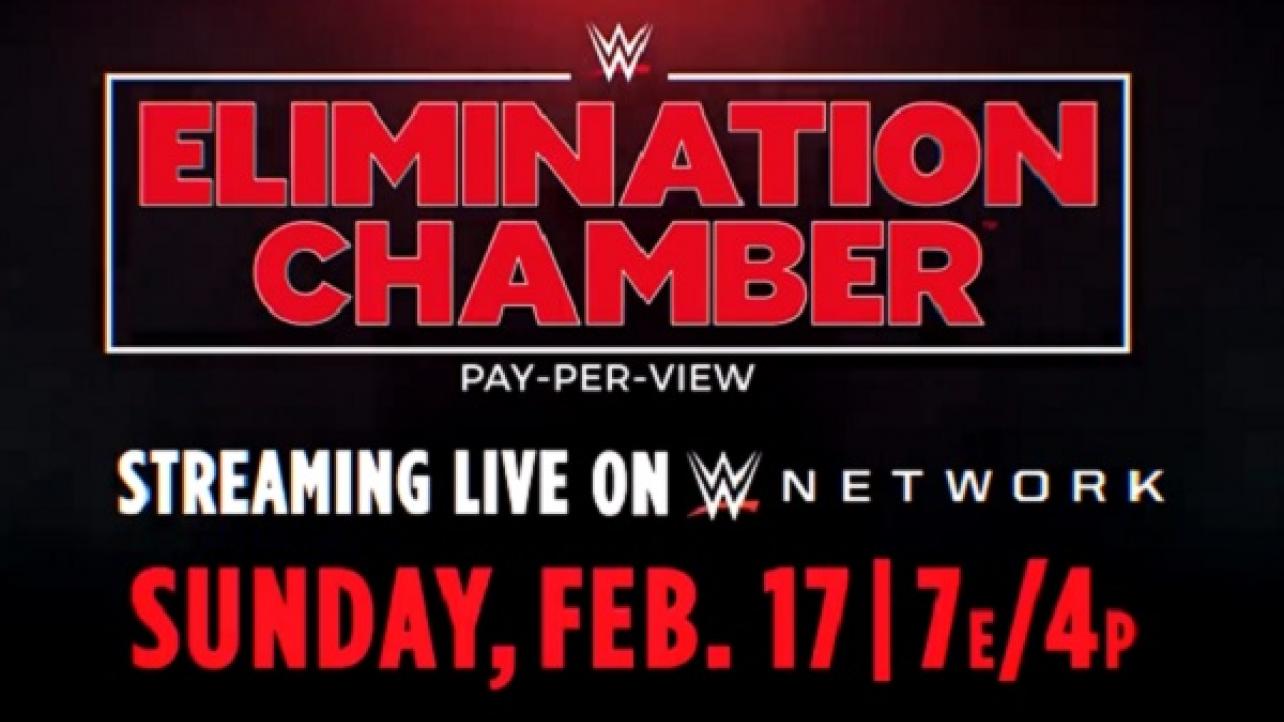 Bobby let's us know how Elimination Chamber ranked with the Good, Bad and Ugly rankings!
Elimination Chamber's time is now!  So much can and will happen at an event like this.  So much violence, carnage and potential for greatness.  WWE the King of Professional Wrestling putting themselves out there and giving the fans a show.  This show already has heat now with some backstage issues with Carmella and Corey Graves, even more interest will be in the event.  All of that aside with a packed card of possibilities will the Elimination Chamber be Good, Bad or Ugly? 
GOOD
Kickoff Show
WWE Cruiserweight Title Match– Buddy Murphy (C) vs. Akira Tozawa
This match will be lit up the whole time.  We will see a little bit of everything here with these two talents.  Buddy Murphy has the look, the Gold, the theme and of course the girl.  He can work and with a lot less than Tozawa.  In 205 Live World Murphy is a powerhouse and this was a speed vs power type of match.  Tozawa had a lot of offense but was ineffective against the Champion.  Murphy rallied and countered Tozawa's every move.   Each guy fighting for position and giving it all they had.  Buddy Murphy held on after several close falls and attempts.  This match was amazing.  Tozawa wouldn't quit either, it could have gone either way.  Tozawa put it all out there, and clawed after the Cruiserweight Title.  The Challenger had Murphy in an "Octopus" but was countered into a "Murphy's Law."  Buddy Murphy retains on the road to the Big Show. 
OPENING MATCH!
WWE Women's Tag Team Elimination Chamber Match– Nia Jax & Tamina vs. Sasha Banks & Bayley vs. Carmella & Naomi vs. The Riott Squad vs. Mandy Rose & Sonya Deville vs. The IIconics
Screw it!  No pun intended.  Open the show with Carmella.  This is going to be a crazy match.  Corey Graves is also broadcasting.  Acting natural there was nothing out of the ordinary here on the show between them.  Complete professionals.  Fire and Desire vs. Boss n Hug to start off hot right off the bat. 
A lot of action and back and forth.  Both teams exhausted and beaten, in comes Riott Squad.  Liv Morgan single handedly went at it with both Deville and Rose.  Bayley then followed up and cleaned house.  The IIconics scrambled in as quickly as possible and tried to pin the sea of humanity that was all laid out by a super bomb off the top earlier on.  The IIconics further beat down their opponents but couldn't finish anyone off.  They brutally beat down Bayley and Banks.  Naomi and Carmella are next.  The Former Women's World Champs really came in hot and got the edge.  Mella was money and sharp in there.  A series of finishers and huge moves and everyone was down.  Tamina and Nia Jax still not even in there and already destruction.  IIconics took advantage of a situation and double rolled up Naomi, eliminating Naomi and Carmella.  The whole group on their feet and ready to go with Nia and Tamina.  Nia Jax and Tamina dominated.  No one could touch them.  The IIconics shut themselves in a pod but were taken out and devastated.  Jax and Tamina eliminate the IIconics with a double "Samoan Drop."  The Riott Squad attacked.  Suddenly all of the steam lost.  The Riott Squad woke everyone back up with a devastating dives onto the piles.  Nia Jax and Tamina hit The Riott Squad with a super "Samoan Drop" and "Superfly Splash" eliminating the Riott Squad.  Nia and Tamina took their time but knocked herself out into a pod missing Bayley.  Tamina was left to the wolves and picked apart before being pinned and eliminated.  Banks and Bayley had the titles won, but Deville took Bayley out.  Mandy Rose had Banks, but Banks kicked out.  Deville accidentally speared Mandy Rose.  Banks trapped Deville in a sick submission for the victory.  Sasha Banks and Bayley are the 1st Ever Women's Tag Team Champions!
WWE Intercontinental Title Handicap Match– Bobby Lashley (C) and Lio Rush vs. Finn Balor
The word "Demon" was used freely and frequently in the Kickoff Show, making it an official buzz word.  If "The Demon" shows up expect Balor to leave with the Intercontinental Championship.  However we did not have that here tonight.  Much like with the Lesnar match, the Demon is sitting it out.  Balor in a handicap match against someone twice his size who is also the Champ makes no sense but moving on.  As expected Lashley was very physical and dominant.  In true Finn Balor fashion he fought back and would not stay down.  Lio Rush would interfere and get involved every time Balor would get space.  Lashley would continue to wear down Balor but was unable to finish him.  Lio Rush missed a "frog splash" Balor would bounce back.  Balor would go completely off the rails destroying his opponents.  Non-stop he hit a "Coupe de Grace" on Lio Rush and Wins the Intercontinental Championship for the 1st Time of his career!  WOW!  Balor Wins a huge match!  Lashley was irate grabbing up his hype man and crashing him to the ground with a vicious spike. 
WWE Raw Women's Title Match– "Rowdy" Ronda Rousey (C) vs. Ruby Riott
As to no surprise Charlotte Flair had a ringside seat for this one.  The Ultimate Heel will most likely play a role here and she had to be close by.  Charlotte was long winded before this big title match.  Ruby Riott is a decent talent and unquestionably will be able to tame Rousey and keep the match clean.  She is a hell of a worker.  They are lucky to have each other in this position as both will benefit.  Rousey got the crowd hot dressed like Mortal Combat's Sonya Blade which is kick ass.  She looked like the missing member of The Shield.  This was a classic Championship Match.  It was paced well with big moves and a lot of emotion.  Rousey quickly got Riott into an "armbar", causing Riott to tap out.  Rousey posed down with Charlotte at ringside.  Disappointing showing for Riott, but Rousey looked fantastic.  Rousey dominating is a story.  Charlotte not long after the victory stomped into the ring herself.  Lynch came hobbling out of the crowd on crutches getting everyone's attention.  She is nuts!  By the way she is dressed like Kill Bill!  "She's the Man" rung through the audience.  Becky Lynch then beat the hell out of Charlotte with a crutch.  She hit her so many times and just wouldn't stop.  Rousey just watched in amazement.  Charlotte screamed in pain and didn't get any assistance.  Rousey picked up a crutch and made it clear to Lynch that she would fight back.  Rousey looked like she had Charlotte in her sights but Lynch attacked her and again hit Charlotte during the attack.  Becky Lynch just "stomped a mud hole" in Rousey and Charlotte as only "The Man" can.  Holy Cow!  This was just shocking and fantastic!  Becky Lynch is going to the Principal's Office for this one.  Maybe Stone Cold can come to her aid?
No Disqualification Match- Baron Corbin vs. Braun Strowman
Rousey and Charlotte were still in shock as to what happened when Baron Corbin made his way to the ring for his No DQ Match with "The Monster" Braun Strowman.  The 385lbs Braun Strowman walked calmly to the ring for his fight.  He never seems too worked up unless it's Lesnar or Reigns.  Corbin has his work cut out for him here in every way.  Corbin beat on Strowman with a Kendo Stick and tried to slow down the big man.  Strowman just devastated Corbin every chance he got crashing down hard on him in and out of the ring.  Corbin used his speed and Strowman's own momentum to counter the size and power of "the Monster."  Corbin has taken the fight to Braun and kept up with him even being on top numerous times in the match.  When Strowman would make contact it was huge and debilitating.  Out, comes a table.  Braun Strowman had the match won driving Corbin hard through the table with a "powerslam."  Drew McIntyre's music hit and he headed to the ring, but it was Bobby Lashley that did the most damage in a sneak attack with a chair on Strowman.  In this No-DQ Match this is perfectly legal.  Braun Strowman was rendered helpless.  Corbin and McIntyre stacked a couple of tables and had Bobby Lashley w/ there help "Shield" style power slam Braun Strowman off the steps in the ring through 2 tables.  Baron Corbin Wins!  This was not a Bad match and it was won in true hated, pure heel fashion.  Just wish we saw "The Wyatt's" come the Big Man's aid.         
Lacey Evan Tease
Random but I like it!  Maybe it's the South Carolina pride.  Moving on! 
WWE Title Elimination Chamber Match– Daniel Bryan vs. AJ Styles vs. Jeff Hardy vs. Kofi Kingston vs. Randy Orton vs. Samoa Joe
It is pretty epic that Kofi Kingston is in this match and had that tremendous showing this week on SmackDown Live.  The talent in this match all together makes this an epic super-card.  Some of the best talents in history grouped together for one big match.  In a "Fickle" move, Rowan was asked to leave by the officials.  Daniel Bryan played cat and mouse with Samoa Joe.  But Joe attacked hard at the champ and showed no mercy but Daniel Bryan fought back like a champion.  Kofi Kingston came right in and continued his amazing performance from SD Live.  The Champ Daniel Bryan though proved to be too much, taking control of the match again, until Samoa Joe chased him away.  Kofi greeted him on his perch above a pod and fought him on the cage.  Kofi also kicked down Joe then dove on both of them from high above.  AJ Styles then brought the heat and him and Bryan went at it.  Styles is so freaking Good all the time and with Kofi and these other guys is just shining out there.  They shared the spotlight out there.  Joe is out first combo from a jawbreaker from Kingston and a Styles hitting him with a forearm with a pin.  Jeff Hardy enters the war.  Again Styles is center stage and rightfully so.  Everyone again mixing it up.  Randy Orton the last man to enter.  The most dangerous man in Professional Wrestling today.  This match was intense and looked painful.  Bryan hits Hardy with a running knee after a high risk payoff on AJ Styles eliminating Jeff Hardy and immediately attacking Styles and Kingston.  Styles then countered right before Orton came in.  Again everyone got in their shots.  The action went back and forth with all competitors.  "RKO" on AJ Styles.  Eliminated.  "Trouble in Paradise" Orton Eliminated.  Kofi and Bryan went full steam and gave it all they had left.  Daniel Bryan kicked out of the "SOS."  Again back and forth, what a match!  Kofi would not give up.  Kofi missed a huge splash, and got destroyed by a flying knee.  Bryan retains the title in this incredible match!  New Day came out and walked their best friend and fellow New Day Member Kofi Kingston to the back after an heroic performance.     
BAD
WWE Smackdown Tag Team Title Match– The Miz & Shane McMahon (C) vs. The Usos
We know we will see high spots and close calls.  A ton of experience and talent in here, in a huge match.  The Miz's opening with Maryse coming out, the Hollywood Couple announced, they are having another baby!  Congrats, that's Awesome! 
As for the match though, there were some Bad moments at times.  For the caliber of talent sometimes this was purely disappointing.  Uso's were the better team in this match but Miz finally got a second to strike and tagged in a fresh Shane O' Mac.  McMahon went bananas putting on his usual show for the fans.  Went for a second "coast to coast" but was "superkicked" for a two count broken up by The Miz.  Again Miz had some sloppy action.  It was more the Uso's timing than how the Miz did but it looked Bad.  Shane went to the well again to the outside smashing through Jey Uso and the Announce Table.  Jimmy Uso hits a "superkick" and a "splash" but only gets two.  Miz comes back but gets countered into a rollup.  The Uso's Win the SmackDown Tag Team Championships! 
UGLY- Not on this TV! 
FINAL
GOOD- 7
BAD- 1
UGLY- 0
OVERALL
Good job WWE!  This was a quality Pay Per View!  Awesome energy and a ton of content that will make the remainder of the Road to WrestleMania even more entertaining.  This show was Awesome and had everyone pumped.  Fantastic job all around! 
Now we are even closer to the biggest night in sports entertainment.  Fastlane on the way and continuing on in Wrestlemania Season, with some new stories and a clearer picture.  The energy coming to Raw and SmackDown is heavy and should fuel the respective rosters to the huge night.  Hope everyone enjoyed the show, please don't forget to like, comment, share and continue to read the Good, Bad and Ugly! 
Andrew's Impact YouTube Ratings & Analysis (2/15/2019)
Andrew takes a look at the YouTube performance for this week's IMPACT!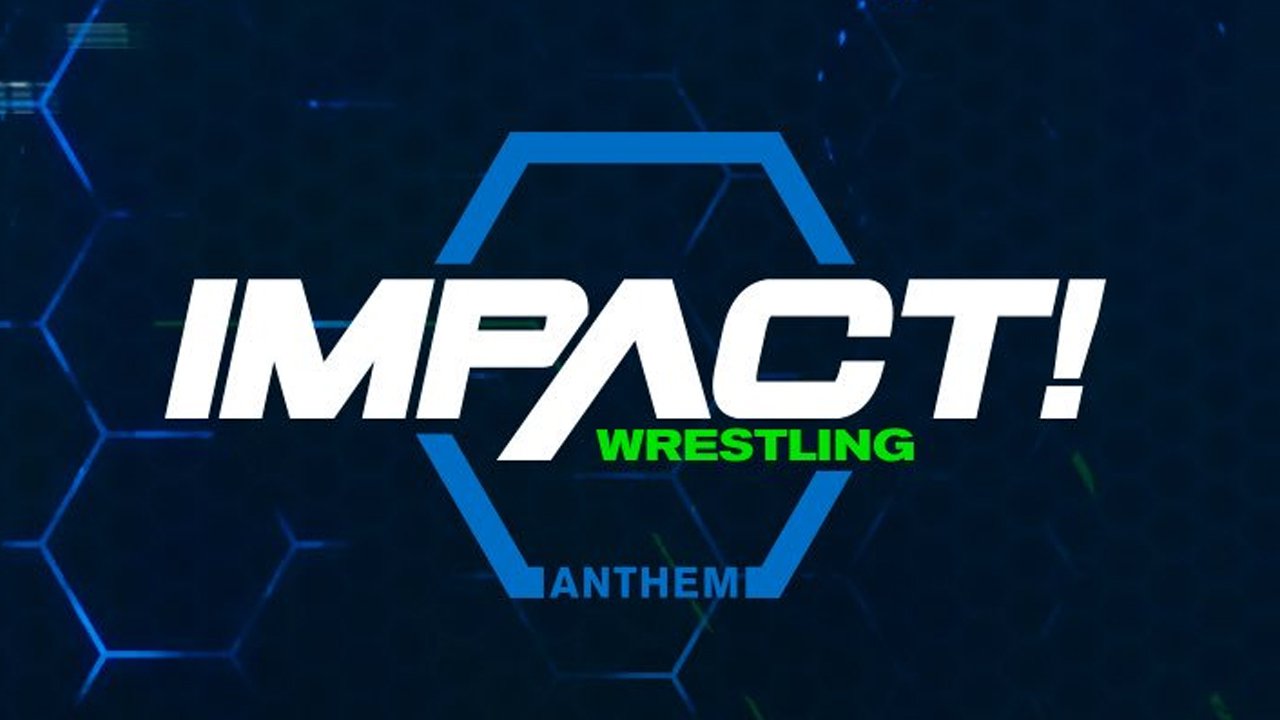 A look at the YouTube performance for this week's IMPACT!
As we all know, social media and other outlets have become a huge means of drawing in interaction and viewers for wrestling. Most people will point to television ratings like they did during the Monday Night Wars in the late 1990's, however that can be skewed with so many various means of watching today that do not include cable television.
As you've become accustomed to this with WWE product, let's continue the Impact YouTube! Here is this week's IMPACT YouTube Report, compiled approximately 48 hours after IMPACT went off the air:
Taya Valkyrie vs Tessa Blanchard: Street Fight for Knockouts Title – 122k
Johnny Impact vs Brian Cage vs Killer Kross vs Moss: World Title – 116k
Team Impact vs Team AAA: World Cup – 59k
Top 5 Must-See Moments from Impact Wrestling: UNCAGED – 54k
Top 5 Craziest Moments from Taya vs Tessa: Street Fight – 45k
Ratings Analysis:
Well now, very similar to Twitch views, we see a spike since this was a named event. Also for the second week in a row, Knockouts take the top spot, as well as the 5th spot. It's no surprise that Tessa draws attention. Her last name, her wrestling prowess and overall reputation has given her one of the larger followings for non-WWE female wrestlers. Taya definitely carried her own in the match, and has some popular reach thanks to Lucha Underground, but Tessa is in a league of her own.
Also it's no surprised that the World Title match would garner solid attention. I'm honestly surprised it's as close to the Knockouts match in viewers as it is. Johnny isn't really a home run of a champion for the IWC, but Kross is a breath of fresh air and Brian Cage has a lot of love. So maybe that's carrying the view count, just like Cage carried Johnny in the match.
World Cup slides in at the 3 spot, and that's fine. With just shy of 60k views, I feel this was just curiosity since elimination matches are fun and it's also a quick way to get familiar with luchadors, otherwise unknown to some.
Lastly we have that Top 5 Must-See again, in our Top 5.  I clicked through it this week and it is snippets from other videos they have available on their YouTube. So I suppose showing a cool spot from the match, may inspire some to click on the corresponding video, but given that there's usually a huge drop off from the Top 5 and the rest…I don't think it's having the desired effect.
Overall Views:
2.1.2019 – 311,000
2.8.2019 –  293,000
2.15.20190- 396,000
We see an uptick of 100k views for UNCAGED, so this is also interesting to follow moving forward. Given that I think there have been reports recently that only between 10-15,000 people are watching on Pursuit, the number on Twitch is between 6-10,000 – that means only a maximum of 25,000 people are watching the program live. These YouTube numbers prove there's still some interest in the Impact product beyond the tangible numbers since even if 25,000 watched the Top 5 videos, that's only 125,000. The remaining 200,000 or so views, correlates well to the fact that Impact was averaging about 150,000 viewers on Pop TV towards the end of things.
So everyone decrying the death of Impact, it's a little early for that. They may not be in the most fantastic shape, there's no denying that. But they still do have interest, just a matter of people finding ways and time to engage with the product.
The number 1 video of the weekend!