WWE News: John Cena Speaks On Not Being Able To Wrestle While Filming A Movie
John Cena talks retirement, being told he can't wrestle while filming and more!
It's no secret that the man who has been the face of the WWE for over a decade, John Cena, is winding down his in-ring career as the past couple of years have seen the 16-time champion spend less time with the company and more on outside projects.
'The Leader of the Cenation' will be making his WWE return this month on December 26th (see his upcoming WWE schedule here) after last competing at Super Show-Down in October, while at the same time his newest film 'Bumblebee' will be hitting theaters this Christmas. He has already confirmed that he will be at WrestleMania 35, so it's expected he will be sticking around from his return until at least then.
Cena sat down with ESPN's Cari Champion recently to promote the release of 'Bumblebee' and spoke on a number of topics including retirement from the ring and why he can't compete inside the squared circle while he's shooting a movie. When asked if he ever thinks to himself, "This is it for wrestling", Cena responded:
"Well, that's like asking an athlete like, 'Hey, do you ever contemplate retirement?', and you can ask a professional rookie that. You have to because anything that you rely on your body for an end result, time is gonna catch up with you. So there is gonna come a point where I can no longer keep up with the pace. I made a promise to myself years ago, years before I ever found my passion for being on-screen, when I can't keep up with the pace I gotta walk away. I don't wanna take a buyer's money and have sit down and be like, 'Ah, he's just hanging on'. I don't ever want that feeling."
Cena would continue and speak about why he wants to wrestle while shooting movie and can't, as well as how he previously misjudged The Rock by not understanding what comes with shooting a movie:
"So I don't think that correlates with what I'm doing now. The biggest difficulty is trying to juggle stuff because I have learned and I'm trying to fight the system, but I'm losing, when you're in production for a movie they don't allow you to wrestle because I can't go to a WWE taping, have my nose put over here [in reference to his broken nose in a match against Seth Rollins]. Not only does it not look good, 'Man, you don't look right'. So then they shut the movie down and there's 150 people that are expecting a paycheck for that movie and I just screwed them out of their wage and it ups the budget of the movie, so I just put the movie behind the eight ball of possibly being a financial success.
So as much as I want to do everything, you can't and this is a GIANT misunderstanding I had with what Dwayne was doing, what The Rock was doing 'cause he does movie after movie after movie after movie and I know the feeling of wanting to go back and I'm going back as soon as I can, but I can't go back until I'm done with this. So I totally get it and I kinda called him out for it and that was me being an ass and I was totally wrong and ignorant and young and stupid and I've told him, 'I'm sorry', but it's something I think that our fans don't understand. If LeBron James was to take a break from basketball because he had the opportunity to film something, basketball fans would be like, 'What are you doing? Go back to basketball'. So I understand the resentment, but it's a tough balancing act and I'm bold enough to try."
If you use any of the above highlights, please credit The Chairshot for transcription.
Do you think John Cena can follow in The Rock's footsteps? Let us know on social media @theCHAIRSHOTcom and always remember to use the hashtag #UseYourHead!
Chairshot Wrestling News Shuffle: Jeff Hardy, RAW Reunion, Paul Heyman and More! (7/15/19)
News Involving Jeff Hardy, RAW Reunion, Paul Heyman and More!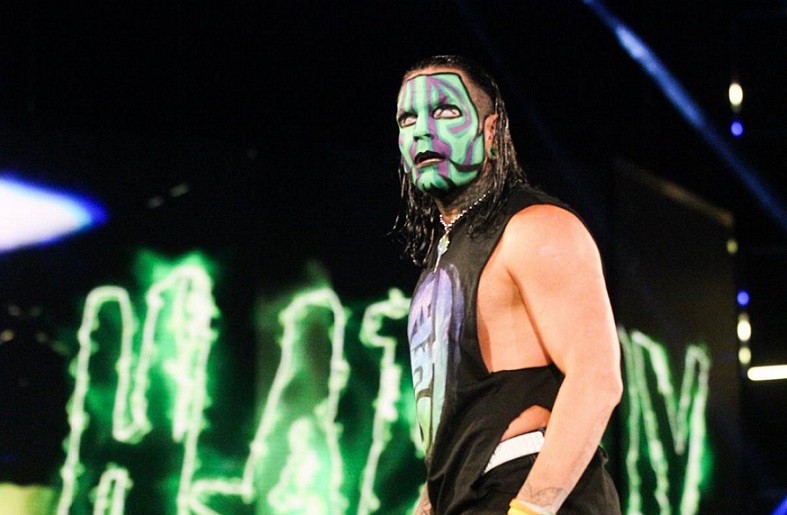 News here! Jeff Hardy, RAW Reunion, Paul Heyman and More!


Jeff Hardy Arrested
According to various news outlets this weekend, WWE star Jeff Hardy was arrested for public intoxication Saturday in South Carolina.Police said they received a report of an intoxicated person in Myrtle Beach about 11 a.m. Shortly after, authorities arrested Hardy without incident and charged him with public intoxication.Hardy posted a $153 bond and was released the same day.In a statement, WWE said, "Jeff Hardy is responsible for his own personal actions."
Jason's Take
Jeff Hardy's battles with substance abuse over the years have been well documented. After period of staying off the radar, Hardy has been in court twice over the past year for alcohol related issues. Here is hoping that Hardy can get things under control.
Huge RAW Planned For Next Week
During Sunday nights Extreme Rules pay per view, WWE aired a commercial for RAW Reunion that will take place on July 22nd. Some of the big names advertised include Hulk Hogan, Steve Austin, Scott Hall, Kevin Nash and Ric Flair.
It'll be the BIGGEST reunion in Monday Night #RAW HISTORY.

Don't miss #RAWReunion LIVE one week from tomorrow at 8/7c on @USA_Network! pic.twitter.com/ZrqEhxQmhR

— WWE (@WWE) July 14, 2019
Jason's Take
This seems like a reach for a quick ratings grab, but it is always cool to see the legends return. Potentially we could see some involvement from some of the legends for SummerSlam storylines ?
Paul Heyman Appears At EVOLVE Show
For those of you who didn't catch the EVOLVE 10th Anniversary show on the WWE Network Saturday night, you missed out on a hell of a show. You also missed out on an appearance from none other than Paul Heyman. Most wrestling fans know that Heyman mentored EVOLVE founder Gabe Sapolosky back in ECW.
"You're going to watch this match, and you're going to say to yourselves 'that was the moment we all knew that this industry is going to EVOLVE.'"@HeymanHustle makes a surprise appearance at #EVOLVE131 ahead of the Winner Takes All Match between @austintheory1 and @RealJDDrake! pic.twitter.com/7ugS1xMr60

— WWE (@WWE) July 14, 2019
Jason's Take
Those of you have followed my daily news shuffles, and the random In This Corner articles I put together, know that I rarely follow the indie wrestling scene. However, I took in both the EVOLVE show and AEW Fight For The Fallen. I was extremely impressed with the talent in EVOLVE, and my hopes are that WWE continues to broadcast their shows on the WWE Network.
Enzo and Cass Done With ROH ?
During April's G1 Supercard Show at Madison Square Garden, fans were shocked to see Enzo and Cass jump the guard rail and started attacking ROH stars. Many felt initially that this may have been a shoot, but it appeared to be a work to lead to a potential appearance in ROH for the two. However, according to Dave Meltzer on the latest edition of Wrestling Observer Radio, it appears the relationship between the former WWE stars and ROH is over before it truly began. According to Meltzer, NJPW was unhappy as they were not notified before hand of their appearance, and the company has cut their loses with the two.
Jason's Take
It's Enzo and Cass. I mean, with what little I follow ROH, I can't really see the two of them fitting with the company long term. However, if you want a team to be a legit heel right out of the chute, you could have that with those two.
Chairshot Wrestling News Shuffle: Latest On Extreme Rules, SummerSlam Changes, Alexa Missing RAW and More! (7/12/19)
New Involving The Latest On Extreme Rules, SummerSlam Changes, Alexa Missing RAW and More!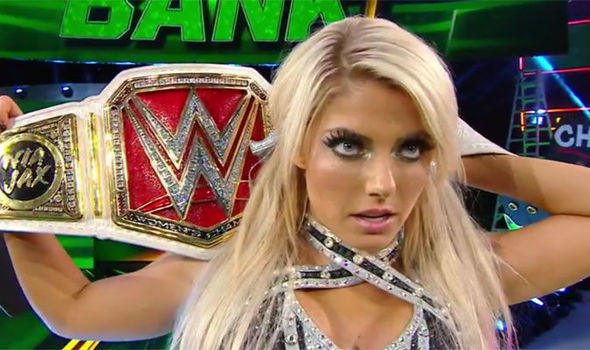 News Here! The Latest On Extreme Rules, SummerSlam Changes, Alexa Missing RAW and More!


Original RAW Main Event Plans
This past Monday's RAW featured the main even of Shane McMahon and Drew McIntyre taking on Roman Reigns and a partner of his opponents choosing. The mystery partner of Reigns was masked the entire match, and was eventually revealed to be Cedric Alexander. According to PWInsider, the decision to use McIntyre was not made until hours before the show. Original plans called for the company to use an extra or local indie wrestler. The report also notes that there will be storyline follow up for Cedric Alexander that will play out the next few weeks.
Jason's Take
Some people didn't care for the choice, but I think it makes sense with the changes that are occurring with the weekly shows. The company hasn't really done a lot with Alexander since his main roster call up, so my hope is that pairing him with Reigns helps establish him on the RAW roster.
SummerSlam Changes Coming ?
Speaking of changes to the WWE, the Twitter account of WrestleVotes Tweeted that any plans involving the SummerSlam card are subject to change this week with the Eric Bischoff and Paul Heyman officially starting in their new roles. WrestleVotes has been very accurate with rumors involving WWE in the past.
Was told recently that anything WWE had planned for SummerSlam in advance was all subject to change once Bischoff & Heyman fully start their roles this upcoming week. Good on Vince & Co to allow a legitimate clean start. No forced agendas off the jump. That's how it should be.

— WrestleVotes (@WrestleVotes) July 11, 2019
Jason's Take
The company had to finish up story lines before letting Heyman and Bischoff loose, so changes to the SummerSlam plans make sense. RAW and SmackDown have shown some improvement the past couple of weeks, so I am excited to see what changes will continue to occur.
Reason For Alexa Bliss RAW Abscence
The rumor mill was buzzing this week with Alexa Bliss and her absence from RAW. Dave Meltzer noted on the latest addition of Wrestling Observer radio that the reason she missed RAW, and the reason Nikki Cross was added to the match at Extreme Rules is that Alexa is suffering from a bad sinus infection.
"Alexa Bliss has a real bad sinus infection. Originally, they were not going to do the handicap match. The handicap match was a late change and everything that happened on TV on Monday and Tuesday with no Alexa Bliss was because of her sinus infection and they rewrote that whole storyline."
Jason's Take
I though things seemed out of sorts on RAW with Nikki Cross winning the beat the clock challenge. I am going to assume the plan is for Bayley to win at Extreme Rules, with Nikki and Alexa planting the seeds for a potential feud.
Extreme Rules Betting Odds
The Chairshot staff picks for the upcoming Extreme Rules pay per view will be up later this weekend, but if you are a betting person, the odds for the winners have been released.
Mixed Tag Team Winners Take All Extreme Rules Match:
Seth Rollins & Becky Lynch -400 vs. Baron Corbin & Lacey Evans +250
No Holds Barred Tag Team Match:
Roman Reigns & The Undertaker -400 vs. Drew McIntyre & Shane McMahon +250
WWE Title Match:
Kofi Kingston -350 vs. Samoa Joe +225
WWE SmackDown Women's Title Handicap Match:
Bayley -140 vs. Alexa Bliss & Nikki Cross EVEN
WWE Cruiserweight Title Match:
Drew Gulak -300 vs. Tony Nese +200
WWE SmackDown Tag Team Title Match:
Daniel Bryan & Rowan 5/8 vs. Heavy Machinery 7/4 vs. The New Day 3/1
WWE United States Title Match:
Ricochet -150 vs. AJ Styles +110
Last Man Standing Match
Braun Strowman -180 vs. Bobby Lashley +140
WWE SmackDown Tag Team Title Match:
The Revival -170 vs. The Usos +130
Singles Match:
Aleister Black -140 vs. Cesaro EVEN
Jason's Take
If the card plays out in the odds favor, there doesn't appear to be any real surprises with the outcomes.