WWE News: Tribute To The Troops Air Date Announced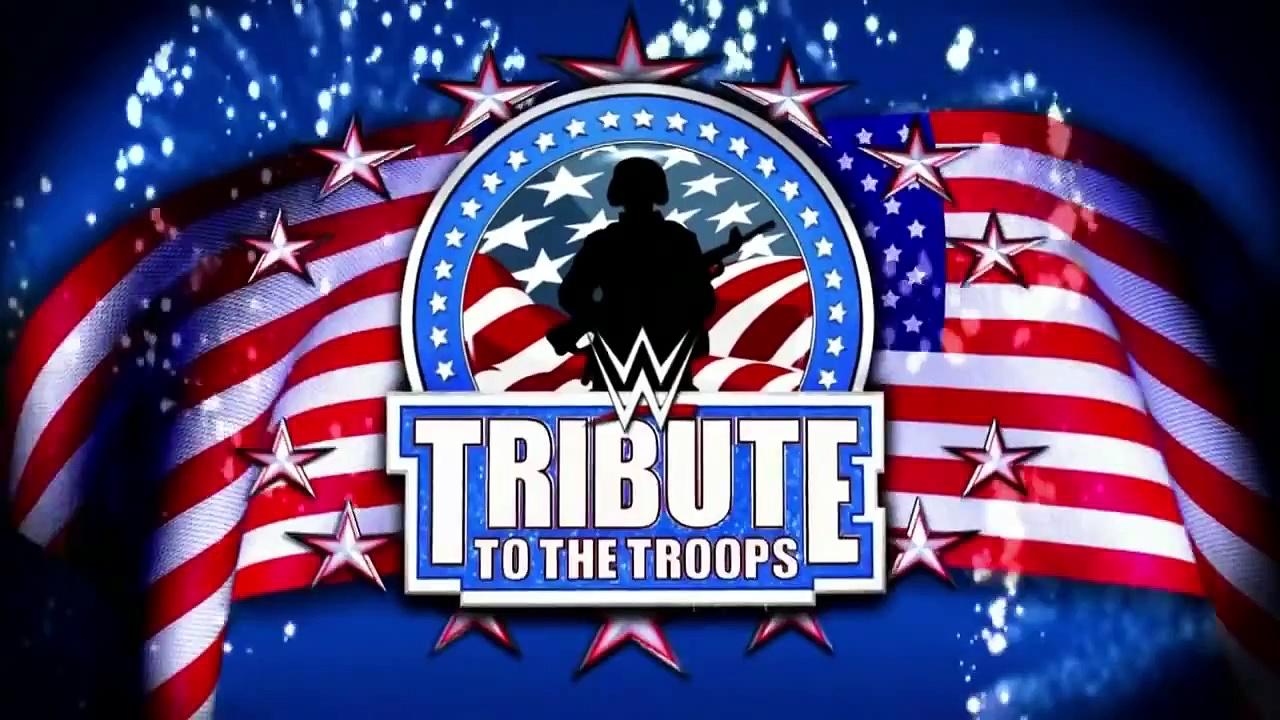 When will WWE's Tribute To The Troops air?
As we've noted, the WWE is holding two television tapings today with tonight's SmackDown Live in Austin, Texas, while today the company will be shooting its yearly Tribute To The Troops special nearby at Fort Hood.
We just reported that Roman Reigns is in attendance for today's tapings (see that story here) and while previously WWE had revealed some of the details on the event (find that here), today they have released even more information, including announcing the show will air on December 20th:
WWE® THANKS AMERICA'S ARMED FORCES WITH ANNUAL TRIBUTE TO THE TROOPS®
STAMFORD, Conn. and Fort Hood, TX., December 4, 2018 – The 16th annual WWE Tribute to the Troops celebration will be held today at Fort Hood with a two-hour special airing Thursday, December 20 at 9/8c on USA Network. This year's celebration will feature a special appearance by Jon Stewart, former host of The Daily Show and a long-time supporter of our servicemen and women. In addition, rising country music star Morgan Wallen will perform for the troops in attendance.
WWE began Tribute to the Troops in 2003 to honor our servicemen and women and their families. In the tradition of Bob Hope, WWE brings together the best of sports, entertainment and pop culture with celebrity appearances and performances from music's most popular acts in what is considered TV's most patriotic and heartwarming show of the year
"Entertainment companies such as WWE and other nationally recognized performers and performances which have visited Fort Hood in the past are a tremendous morale booster for our Soldiers and their families," said Col. Henry Perry, U.S. Army Garrison Fort Hood commander. "It shows how a little bit of their time can give our Soldiers some relaxation, good fun and enjoy much needed down time experiencing something they don't see every day."
"It is an honor to celebrate our servicemen and women for their unwavering commitment and sacrifice to our country," said Vince McMahon, WWE Chairman & CEO. "We are proud to return to Fort Hood and continue WWE's Tribute to the Troops tradition for the 16th consecutive year."
While in Fort Hood, WWE Superstars will spend time giving back to military personnel and their families. Activities include a Be a STAR bullying prevention rally, as well as hospital visits and military outreach initiatives across the base. WWE will also make a financial contribution to Celebration of Love, a local non-profit organization dedicated to supporting U.S. soldiers, veterans and their families through their Soldiers of America program. This year, Celebration of Love is holding a Christmas Toy Drive, gifting 1,200 bikes and toys to military children at Fort Hood. WWE last held Tribute to the Troops in Fort Hood in 2010.
Will you be tuning in to this year's Tribute To The Troops? Let us know on social media @theCHAIRSHOTcom and always remember to use the hashtag #UseYourHead!
Chairshot Wrestling News Shuffle: Viking Name Change, Star Moved To Raw, AEW Signings and More! (4/23/2019)
News involving the Viking Name Change, Star Moved To Raw, AEW Signings and More!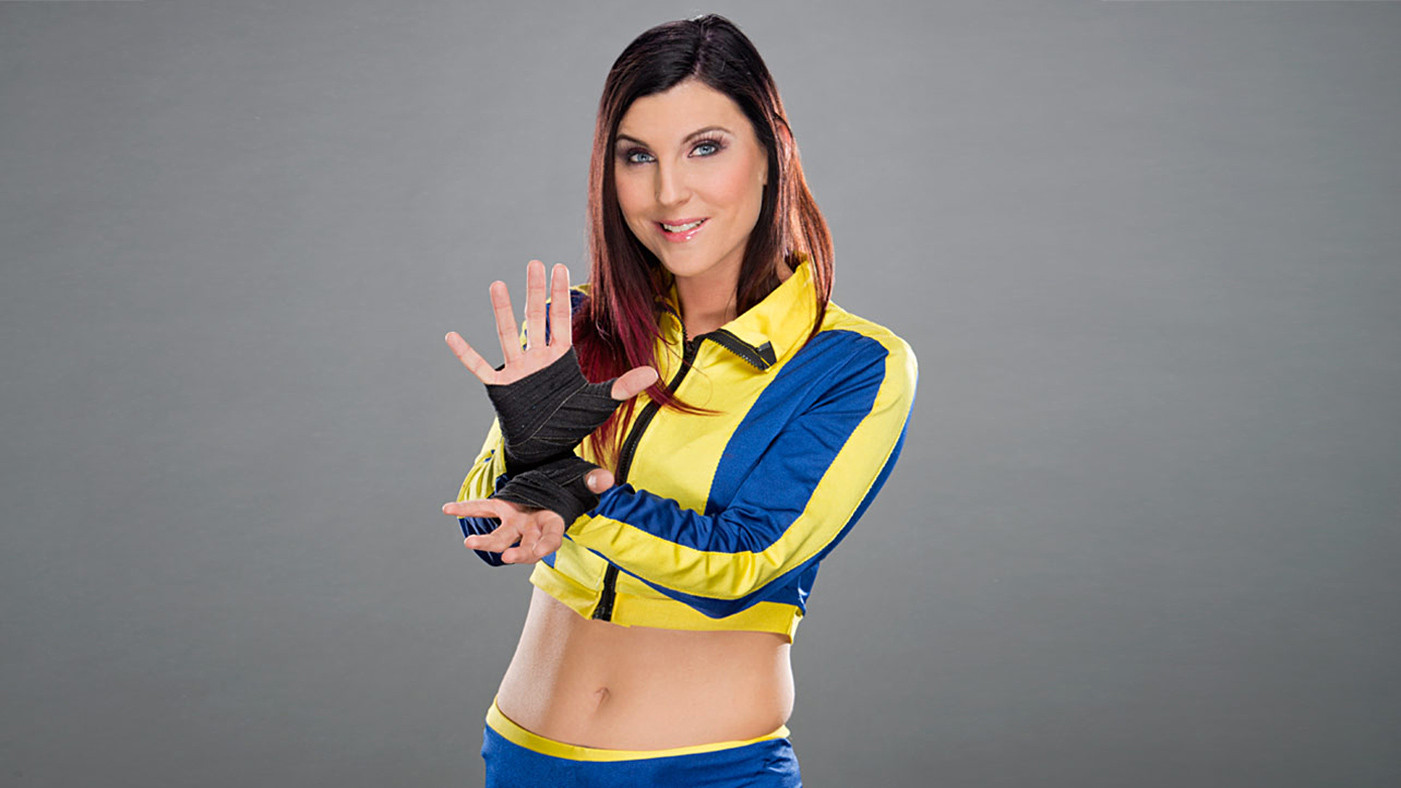 News here! Viking Name Change, Star Moved To Raw, AEW Signings and More!

Vikings Get A Name Change
Many fans and wrestling personalities commented on the War Raiders name change to the Viking Experience. Now, it looks like the WWE has changed the teams name again. They will now be known as the Viking Raiders according to their WWE.com bio.
Jason's Take
I get that WWE wants to name outside teams with their own in house names, but I still don't understand why they were renamed from War Machine. I could have lived with War Raiders as well, but what do I know.
Cesaro Moved To RAW
Earlier today, we told you about the superstars that are moving to SmackDown Live. Now it appears that a superstar from the blue brand will be moving to RAW. POST Wrestling is reporting that Cesaro will be moving to RAW, effectively ending The Bar.
Jason's Take
Cesaro and Sheamus had a great run as a tag team, and its a shame that both of them are not moving over to RAW, as I feel there is still some mileage left in the team.
AEW Signs 4 More
AEW continues to add talent to what is already shaping up to be an impressive roster. The signings include Leva Bates, Peter Avalon, and the tag team Private Party.
Leva Bates is the one and only #TheLibrarian pic.twitter.com/Nm7DInMzaa

— Cody Rhodes (@CodyRhodes) April 22, 2019
Peter Avalon is the one and only #TheLibrarian. pic.twitter.com/Plx3Pz2Lfk

— The Young Bucks® (@MattJackson13) April 22, 2019
Jason's Take
I've said it before and I'll say it again; AEW is already shaping up to have one of the more impressive female rosters in North America. Here is hoping that it will live up to the hype.
WWE Holding Tryout In China
WWE continues to hold tryouts on foreign soil as the company will hold a tryout in China on July 15th to the 18th. According the press release:
SHANGHAI, China and STAMFORD, Conn. — WWE today announced that it will return to China in search of the next generation of Superstars by holding a talent tryout in Shanghai, its largest tryout in China to date. The four-day tryout, from Monday, July 15, through Thursday, July 18, will give up to 50 male and female athletes from China the opportunity to showcase their abilities, with the goal of being selected to begin training at the state-of-the-art WWE Performance Center in Orlando, Fla.
"We are excited to return to Shanghai following the huge success of the first tryout in 2016," said Paul "Triple H" Levesque, WWE Executive Vice President, Talent, Live Events & Creative. "I have a personal message to every athlete and performer in China who has a dream of becoming a WWE Superstar: I am coming to Shanghai to help you make that happen. This is real, this is your chance. Step up and take this opportunity to change your life forever."
Jason's Take
This isn't your father's WWE. Hell, this isn't the WWE from when I was younger. WWE continues to search and find talent to bring in to the company. You can say what you want, but the company does a great job in tapping into the foreign talent markets.
Andrade, Zelina Vega, and Aleister Black Moved to WWE Smackdown
Did Charlotte Flair have anything to do with this?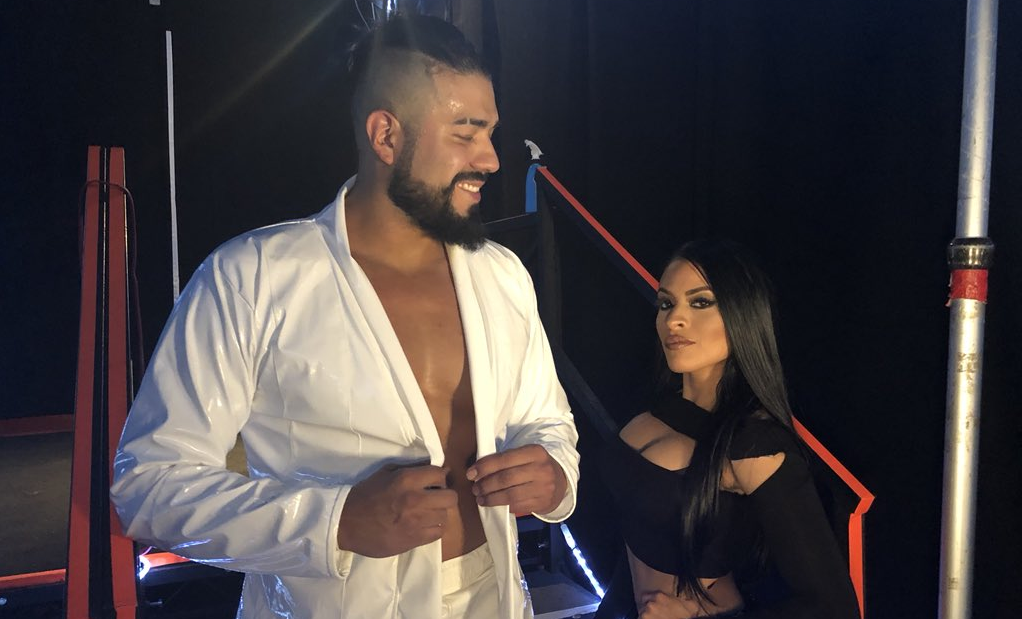 Three talents get shaken up once more: Andrade, Zelina Vega, and Aleister Black head to WWE Smackdown in a WWE Superstar Shake-Up reversal.
In a surprising move, WWE has changed the profiles for Andrade, Zelina Vega, and Aleister Black to the blue brand, WWE Smackdown. Black was assigned to Raw during the Superstar Shake-Up, and Andrade and Vega were moved there in a spot that saw Andrade get a clean victory over Intercontinental Champion Finn Balor.
The internet, of course, immediately jumps to conclusions about the Latin representation of Smackdown (Rey Mysterio was also moved to Raw), as well as the relationship between Charlotte Flair and Andrade. Aleister and Zelina are married, and WWE has been trying to keep couples together. Do you think Charlotte Flair is responsible for this move?
Greg DeMarco's Take on this WWE Superstar Shake-Up Reversal
I stand in the middle! I know, I don't do that often. But Andrade to Raw made a ton of sense, as he can be a workhorse there and eat up TV time by putting on great matches. Smackdown is loaded (even more so), and I really hope 3 people move back to Raw in the process. As for why? This can definitely be a case of "LOLCHARLOTTEWINS" as she and Andrade are of course an item. If so, that shows how strong of a pairing Zelina and Andrade are if she went with him, and since Zelina and Aleister are married, Black goes as well. I could see the four of them traveling together, honestly.
This was originally reported by Pro Wrestling Sheet:
UPDATE: Aleister Black is now officially listed on WWE dot com as a SmackDown Superstar as well. His profile states: "After the 2019 Superstar Shake-up, Black set his sights on changing the landscape of SmackDown LIVE."

FULL ARTICLE ⏩⏩ https://t.co/p5XcgPejqI pic.twitter.com/CrXzpeoPYI

— Pro Wrestling Sheet (@WrestlingSheet) April 22, 2019