WWE News: Tribute To The Troops Air Date Announced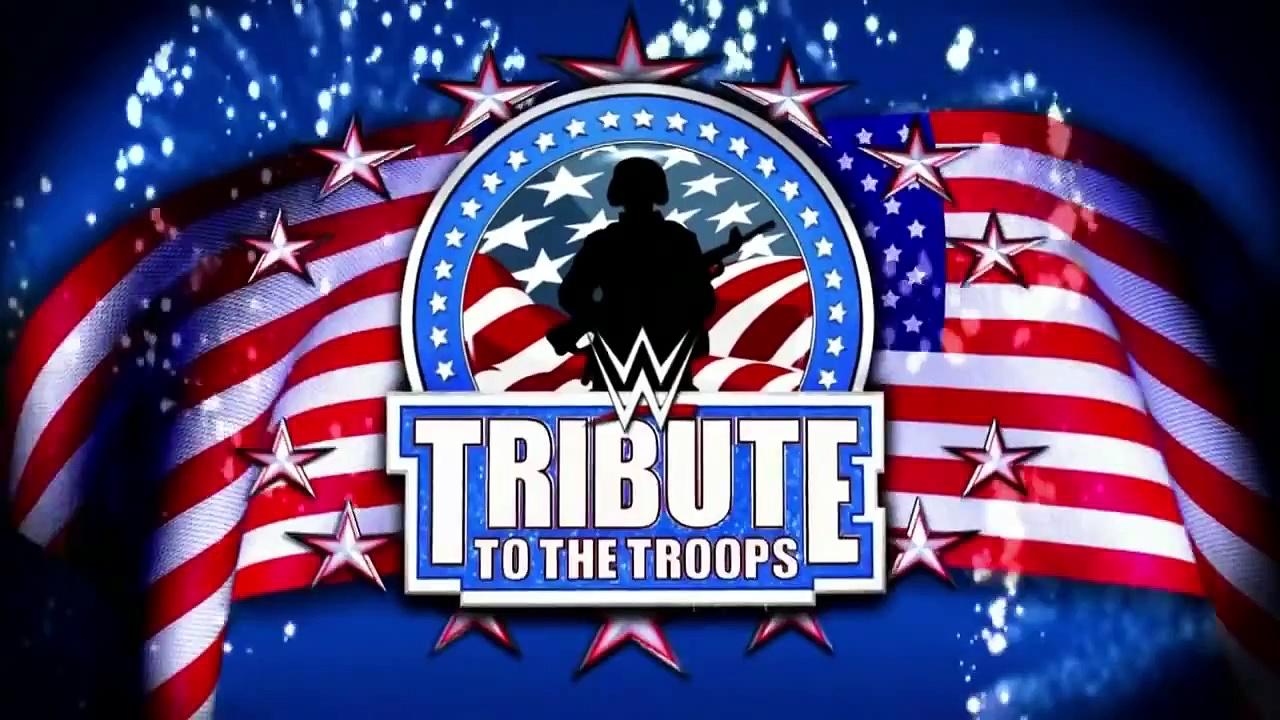 When will WWE's Tribute To The Troops air?
As we've noted, the WWE is holding two television tapings today with tonight's SmackDown Live in Austin, Texas, while today the company will be shooting its yearly Tribute To The Troops special nearby at Fort Hood.
We just reported that Roman Reigns is in attendance for today's tapings (see that story here) and while previously WWE had revealed some of the details on the event (find that here), today they have released even more information, including announcing the show will air on December 20th:
WWE® THANKS AMERICA'S ARMED FORCES WITH ANNUAL TRIBUTE TO THE TROOPS®
STAMFORD, Conn. and Fort Hood, TX., December 4, 2018 – The 16th annual WWE Tribute to the Troops celebration will be held today at Fort Hood with a two-hour special airing Thursday, December 20 at 9/8c on USA Network. This year's celebration will feature a special appearance by Jon Stewart, former host of The Daily Show and a long-time supporter of our servicemen and women. In addition, rising country music star Morgan Wallen will perform for the troops in attendance.
WWE began Tribute to the Troops in 2003 to honor our servicemen and women and their families. In the tradition of Bob Hope, WWE brings together the best of sports, entertainment and pop culture with celebrity appearances and performances from music's most popular acts in what is considered TV's most patriotic and heartwarming show of the year
"Entertainment companies such as WWE and other nationally recognized performers and performances which have visited Fort Hood in the past are a tremendous morale booster for our Soldiers and their families," said Col. Henry Perry, U.S. Army Garrison Fort Hood commander. "It shows how a little bit of their time can give our Soldiers some relaxation, good fun and enjoy much needed down time experiencing something they don't see every day."
"It is an honor to celebrate our servicemen and women for their unwavering commitment and sacrifice to our country," said Vince McMahon, WWE Chairman & CEO. "We are proud to return to Fort Hood and continue WWE's Tribute to the Troops tradition for the 16th consecutive year."
While in Fort Hood, WWE Superstars will spend time giving back to military personnel and their families. Activities include a Be a STAR bullying prevention rally, as well as hospital visits and military outreach initiatives across the base. WWE will also make a financial contribution to Celebration of Love, a local non-profit organization dedicated to supporting U.S. soldiers, veterans and their families through their Soldiers of America program. This year, Celebration of Love is holding a Christmas Toy Drive, gifting 1,200 bikes and toys to military children at Fort Hood. WWE last held Tribute to the Troops in Fort Hood in 2010.
Will you be tuning in to this year's Tribute To The Troops? Let us know on social media @theCHAIRSHOTcom and always remember to use the hashtag #UseYourHead!